On the road again today. I wonder if road conditions will improve?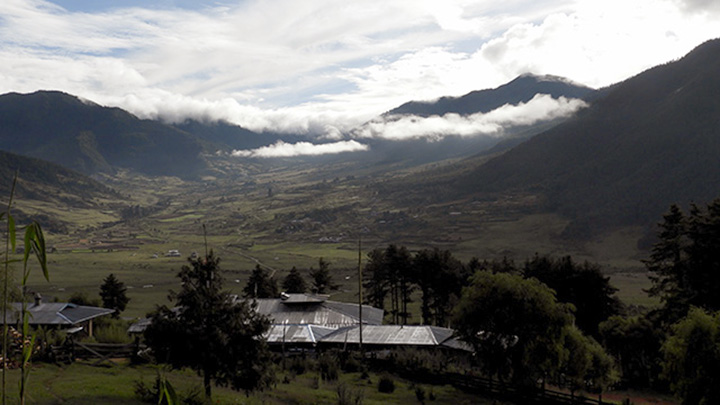 It would be hard for the view to improve.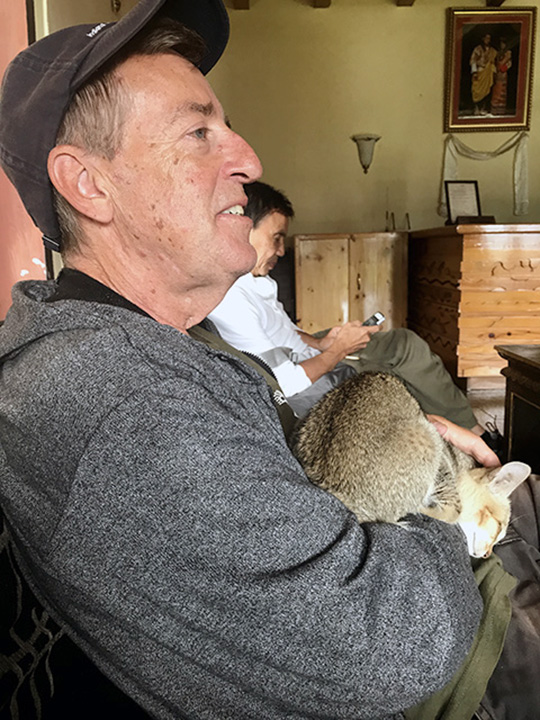 The hotel lobby featured some cute kitties. This one liked Wayne. It tried to like me, but no matter how cute, I don't do kitties. I don't want to spend the rest of the day with itchy eyes and a stuffy nose.
In search of roadside weeds.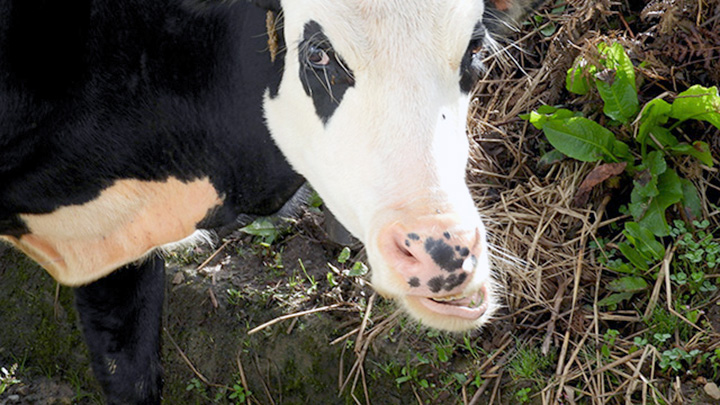 I think this girl has already found some.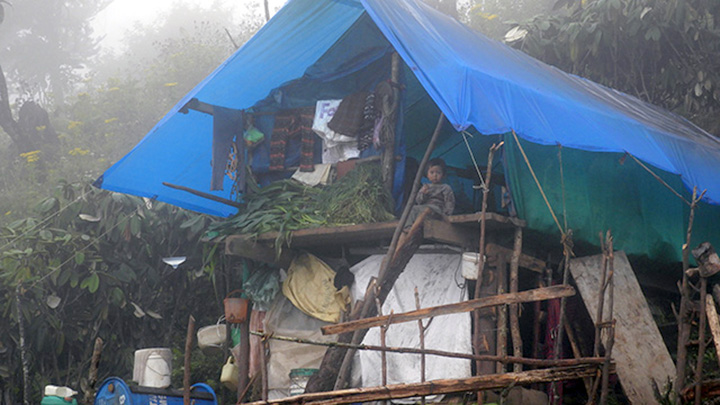 Hey, it's the same little cattle herder.
Still waving at the tourists.
What a cutie. Wipe your nose.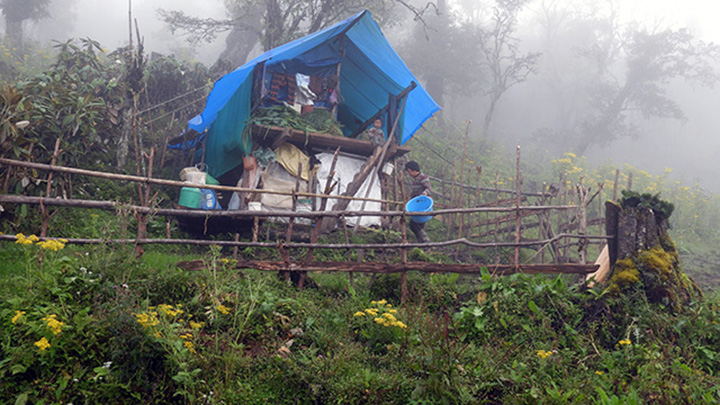 Mom is doing the laundry.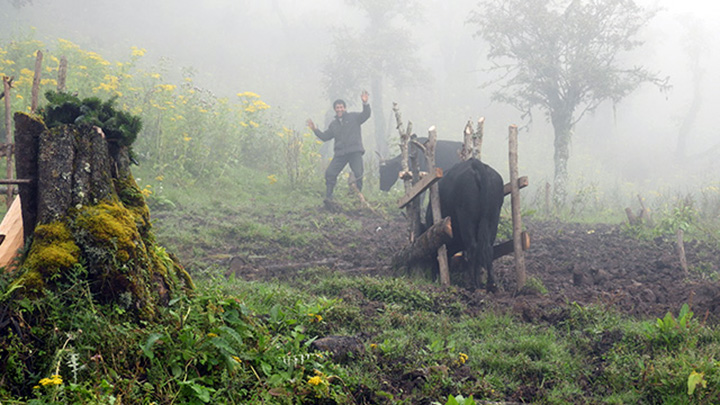 And Dad, apparently, has been sampling the roadside weed.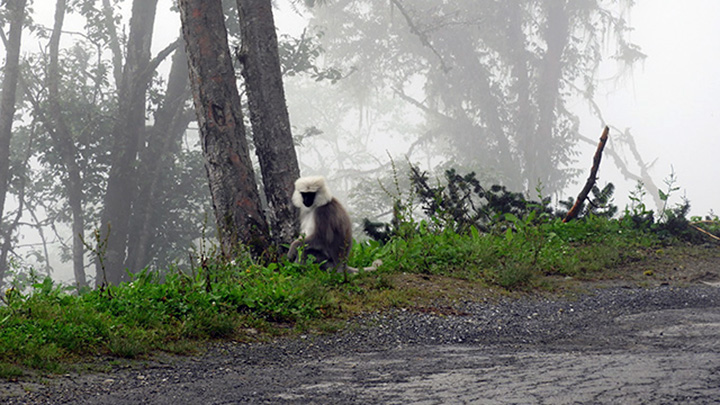 Roadside monkeys!
More gray langurs.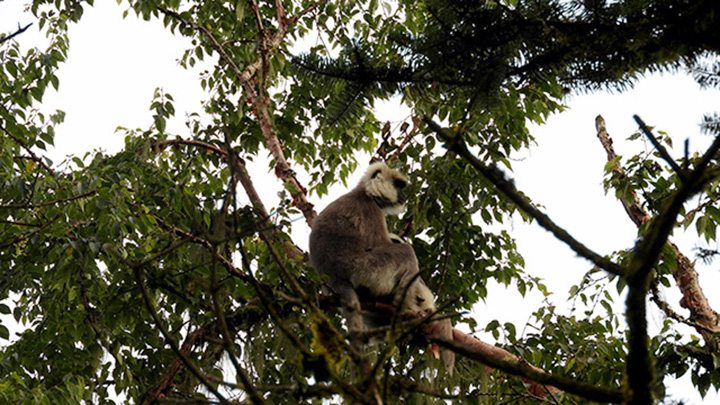 They're everywhere.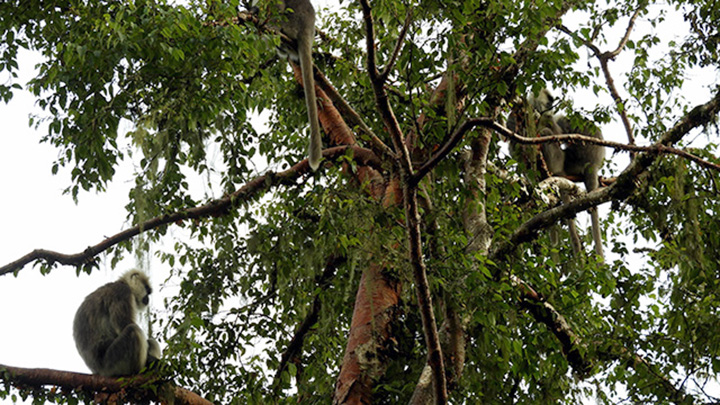 The trees are full of them.
They're as interested in us as we are in them.
They move!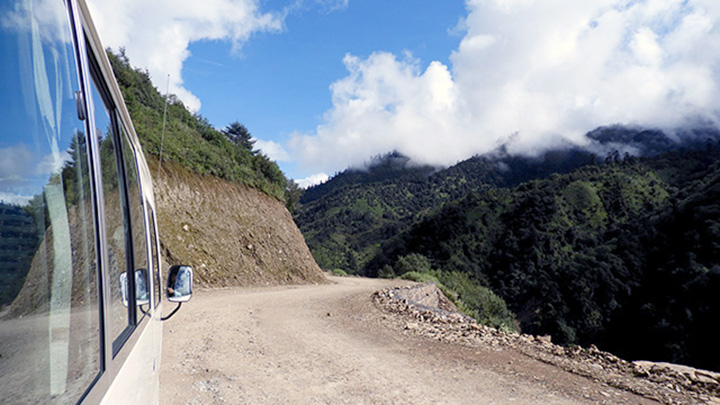 Well, the road seems about as close to the edge as before.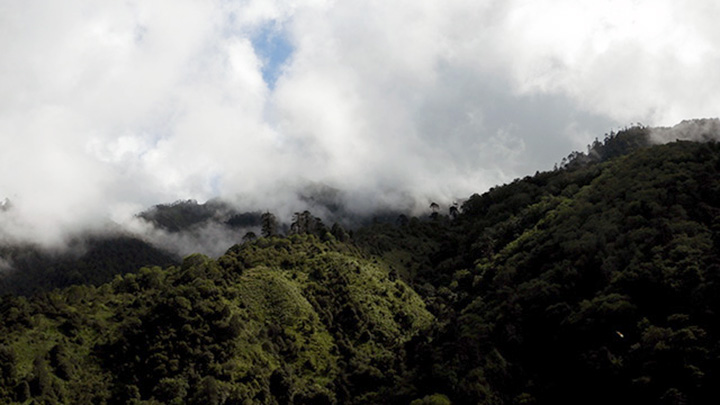 But still, there's that view.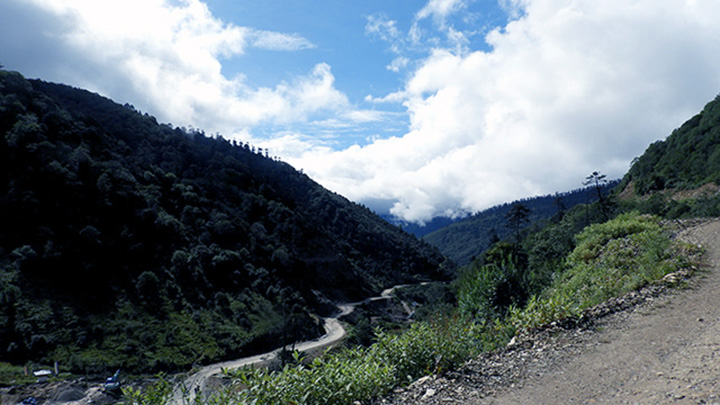 It's the long and winding road!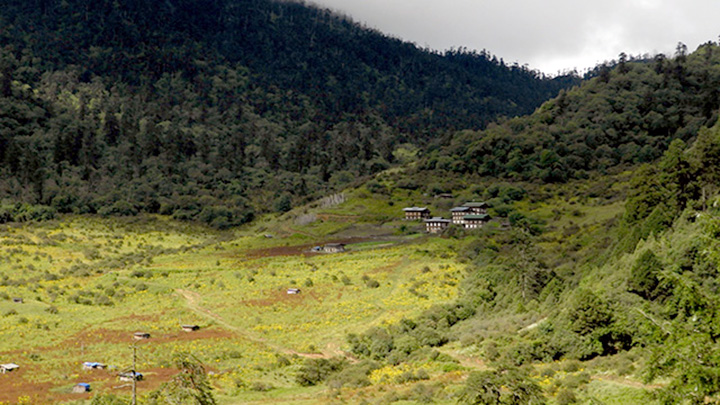 They look awfully big to be farm houses.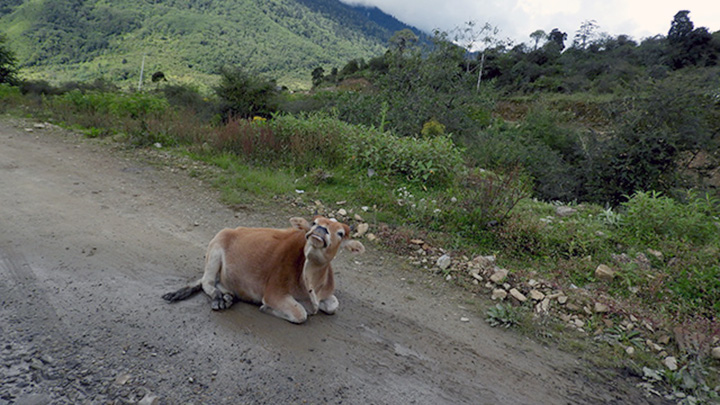 Go away, tourists!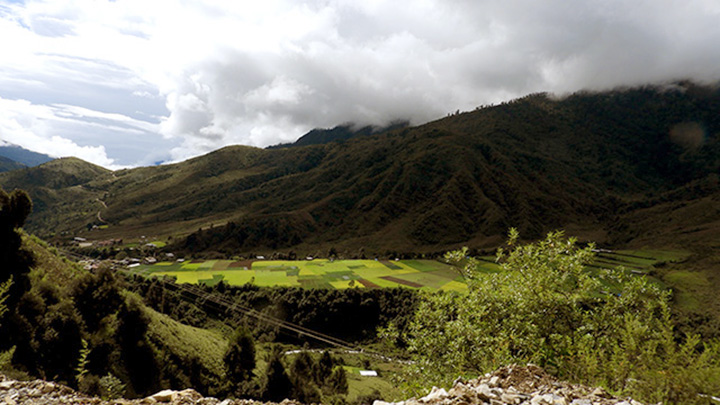 Pretty farmland.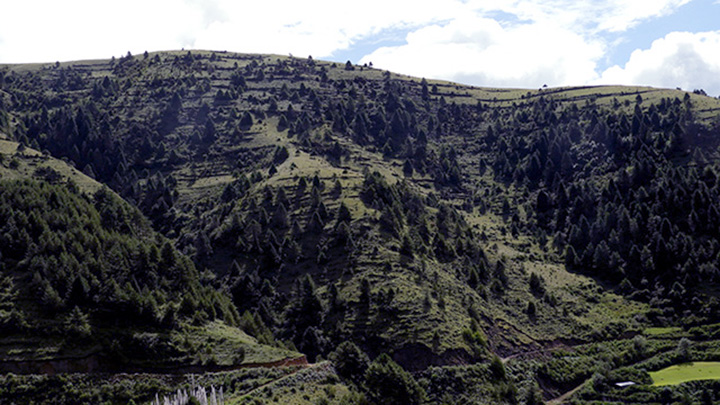 Pretty hills.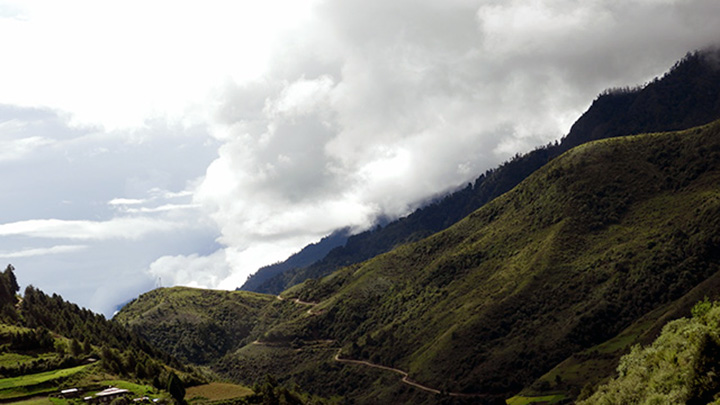 More pretty hills.
More pretty farmland. I don't apologize for this. You should see all the gorgeous scenes I haven't included.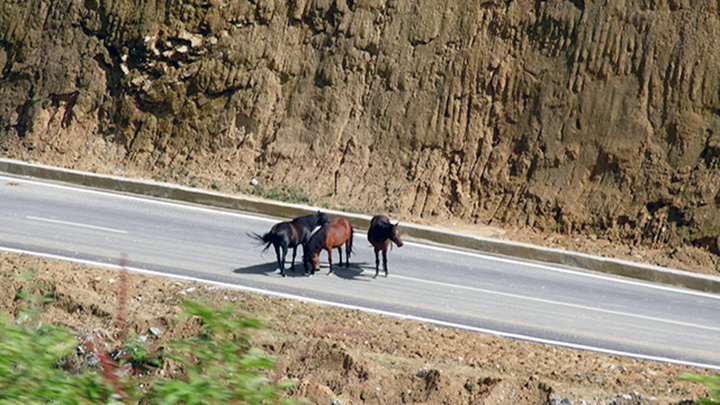 Horses in the road!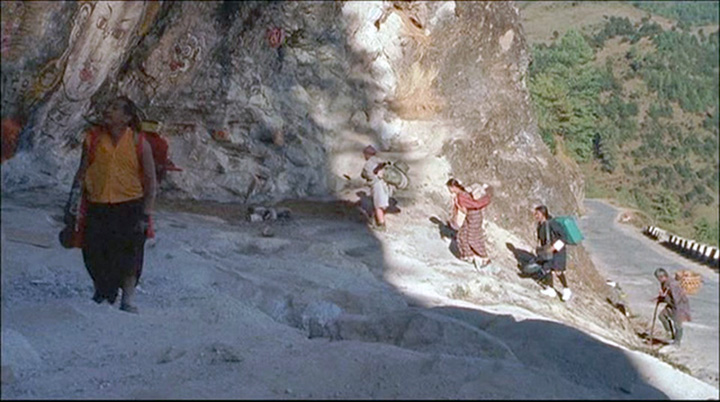 As part of my preparation for this trip I rented from Netflix a DVD of a movie called TRAVELLERS AND MAGICIANS. Some of it was filmed right along this road before it was improved a few years back. This picture is from one of the scenes shot here. See how the road has changed?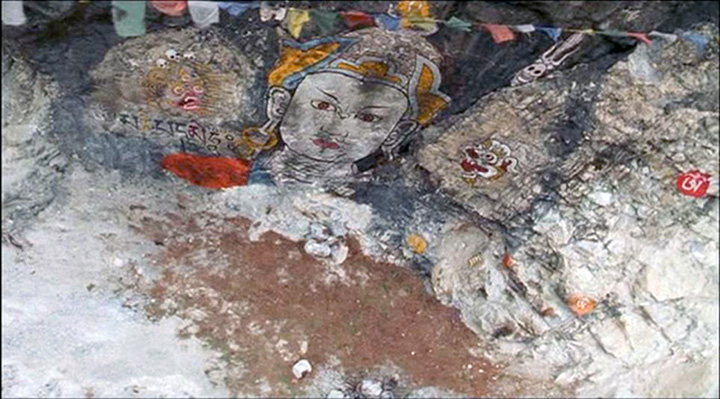 See how the art director drew paintings on the rocks?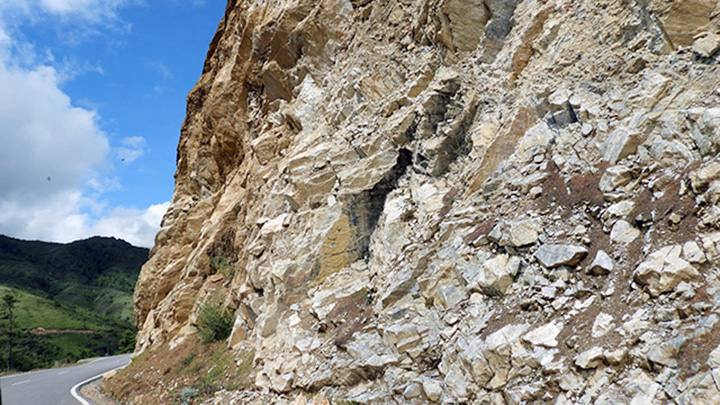 Well, they fixed the road but they destroyed most of the set and this is all that's left of the art. Keep looking, you'll spot it. And go on, rent the movie. It's good.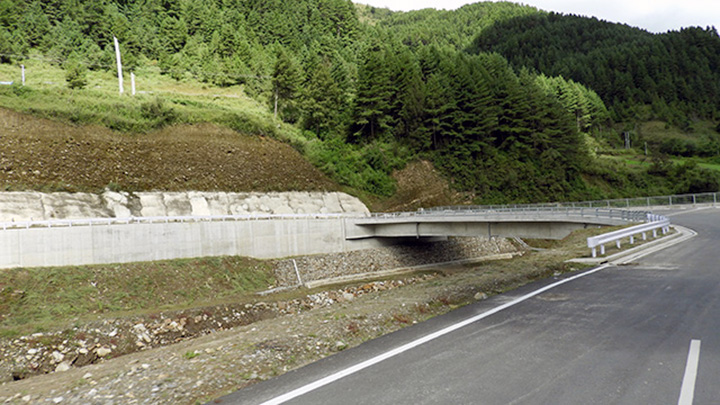 All that road work we've been seeing has been done by crews sent here from India. But it's crews from Japan who do the bridge work. I don't know, it could be just me, but I detect a difference in workmanship. Or maybe it's just a difference in funding available for the job.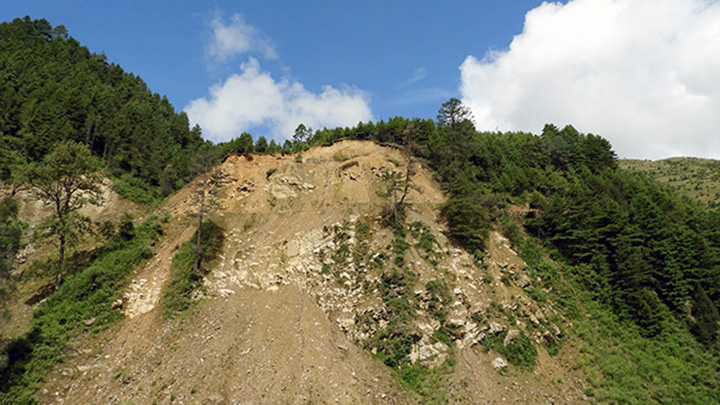 See the road up there? That's where we saw what was left of the movie set.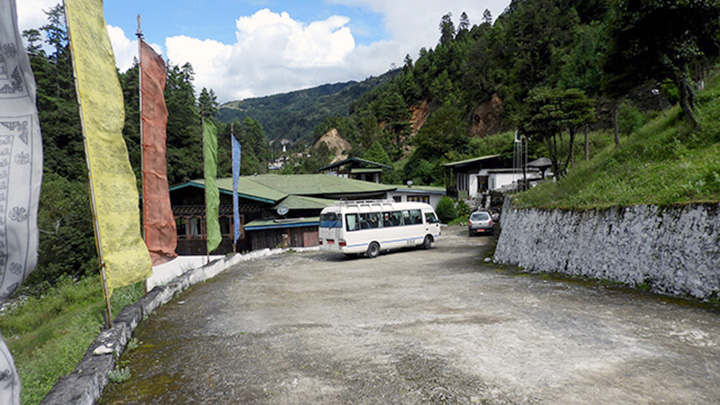 Let's have lunch.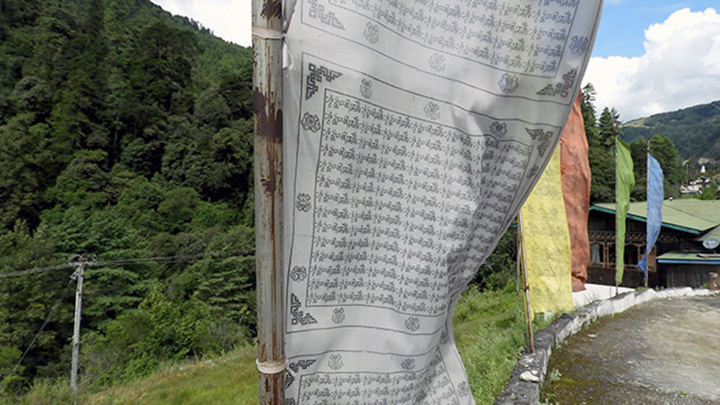 Prayers are printed on the flags. They're the same thing over and over again and their exhortations for peace, compassion, strength, and wisdom are certainly worth repeating. Vertical flags like these are called darchog and the square ones on strings are called lung ta.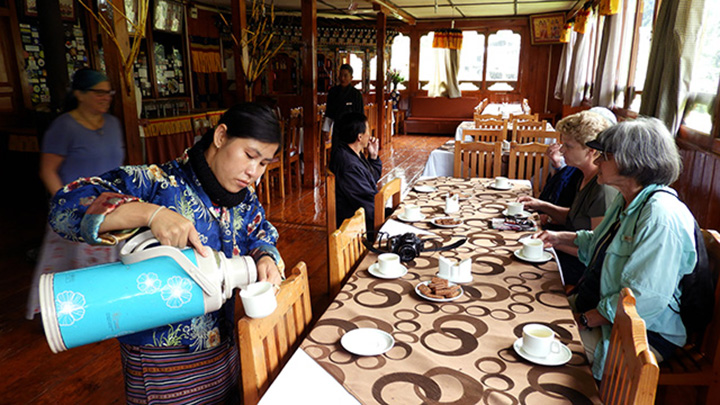 We had a fine lunch in splendid location.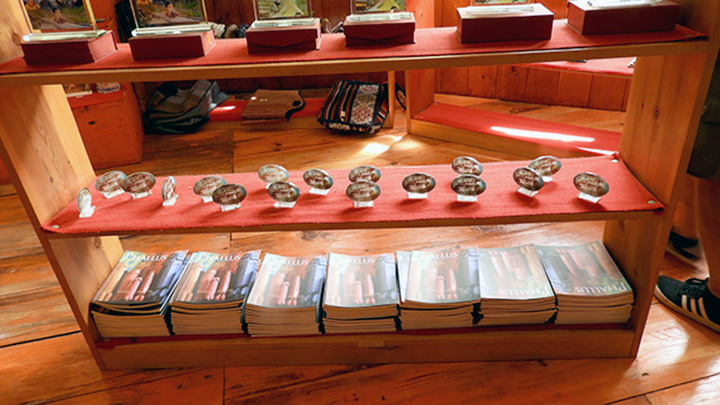 Can you make out the photo on the souvenir books? Maybe it's best not to look. Eventually on the trip we'll learn why there's so much of this sort of thing around here.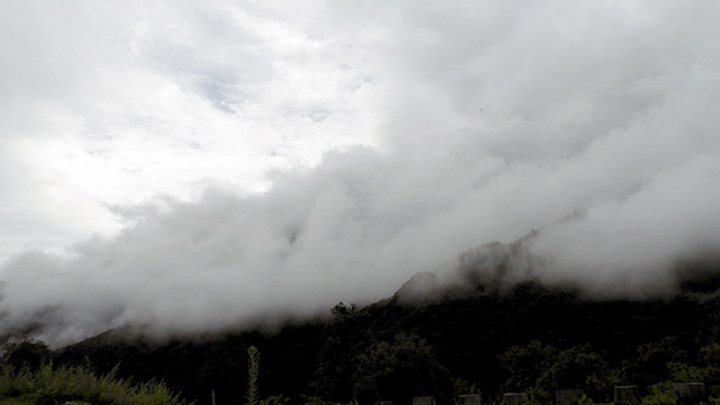 Oooh, pretty.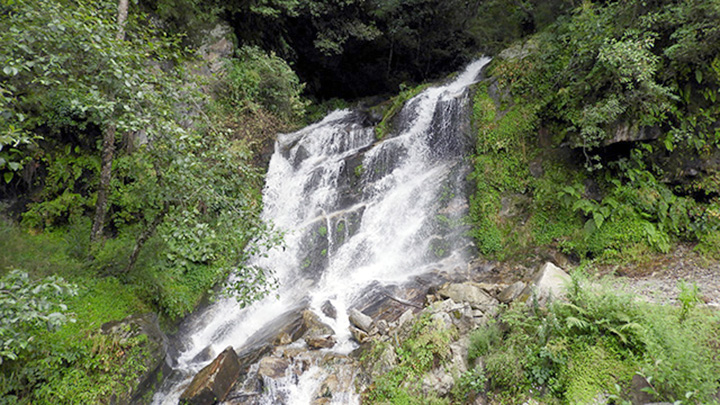 More waterfall.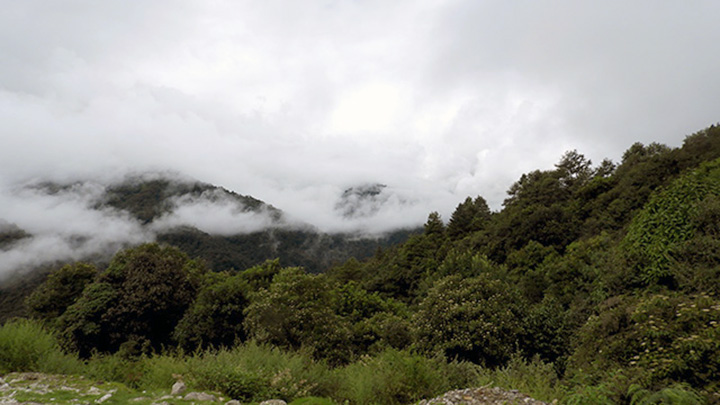 More pretty.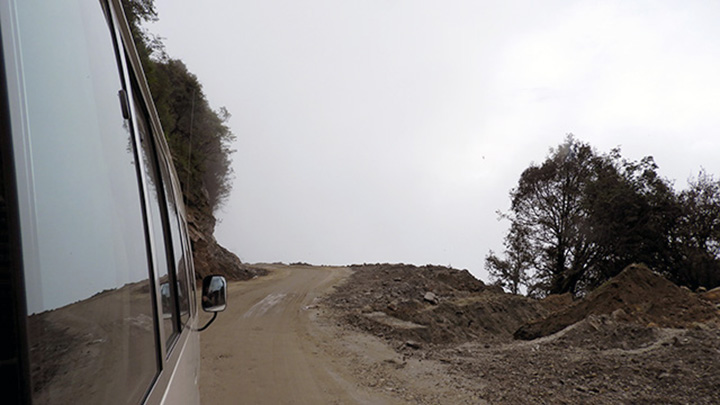 More road along a sheer cliff.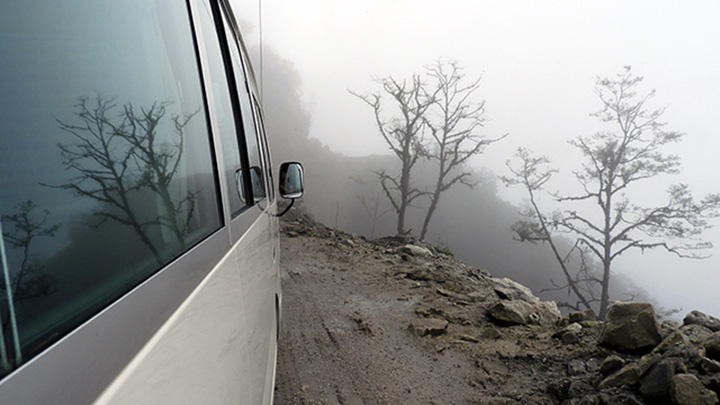 But Road Scholars thumb their noses at experiences like this.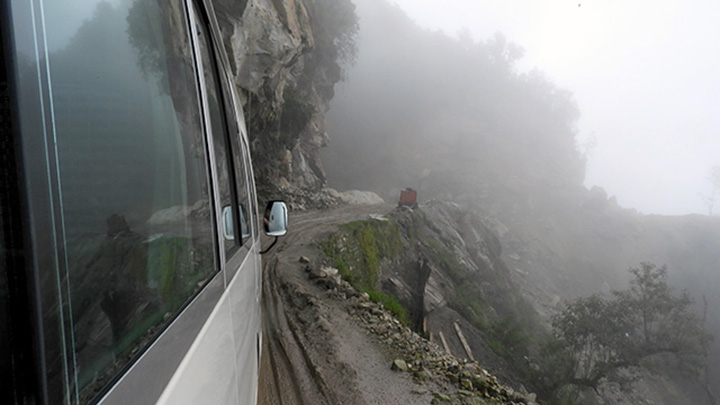 We're not a bit worried.
We laugh in the face of muddy roads, loose rock, and gravity.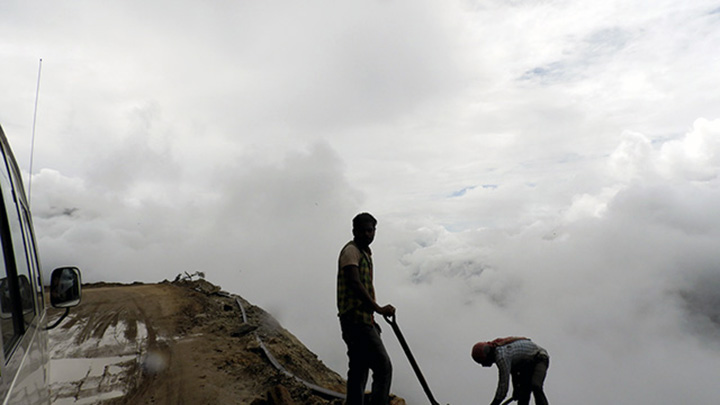 The Indian workers aren't worried. I think.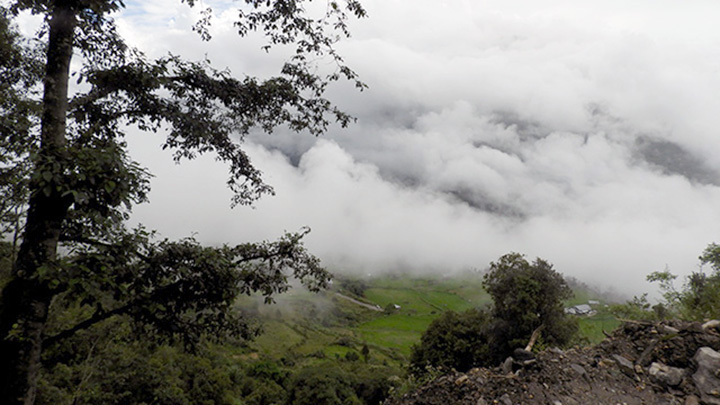 Artsy pics of fog in the mountains never get old. Do they?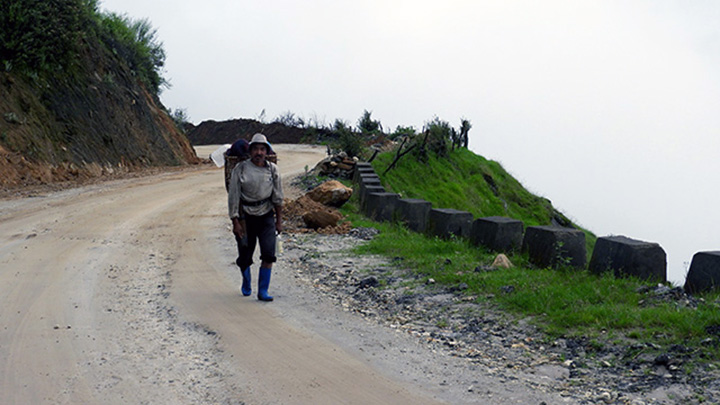 The traditional method of transporting goods in Bhutan.
Too pretty not to photograph.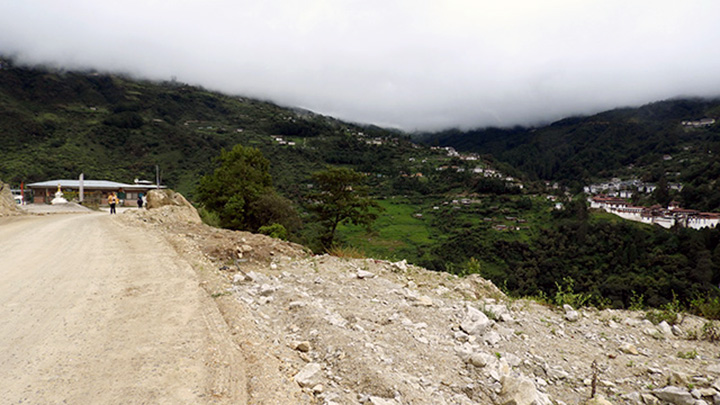 Here's a nice roadside store with a great view. Let's stop and have a look at that dzong over there on the other side of the valley. With road conditions the way they are it'll take us an hour to get over there.
Here's the view this way and that, up and down.
Sonam and Dennis enjoy a laugh.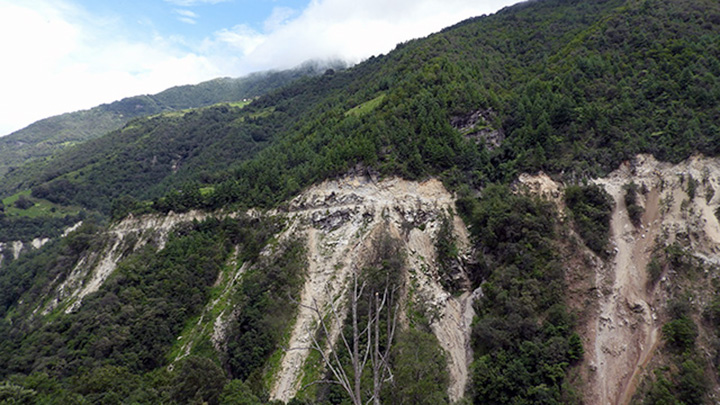 The road continues to trickle down the side of the mountain.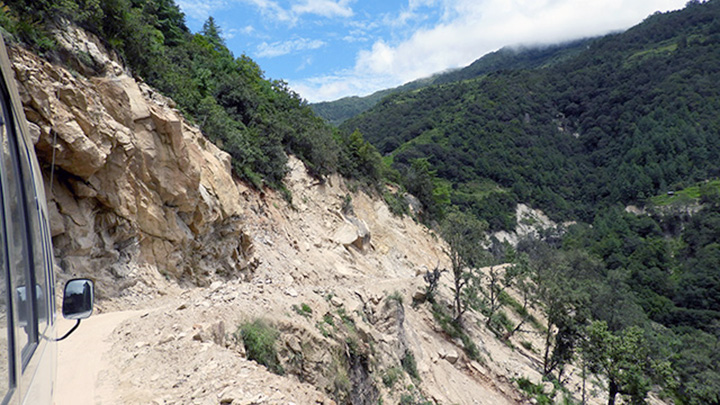 I sure hope we don't trickle with it.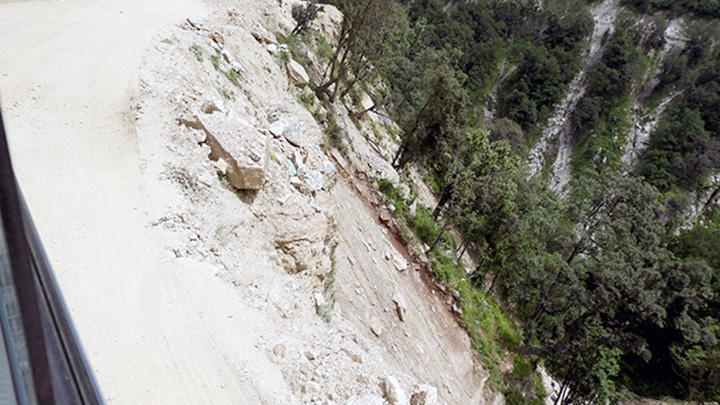 'Cause it's a long way down.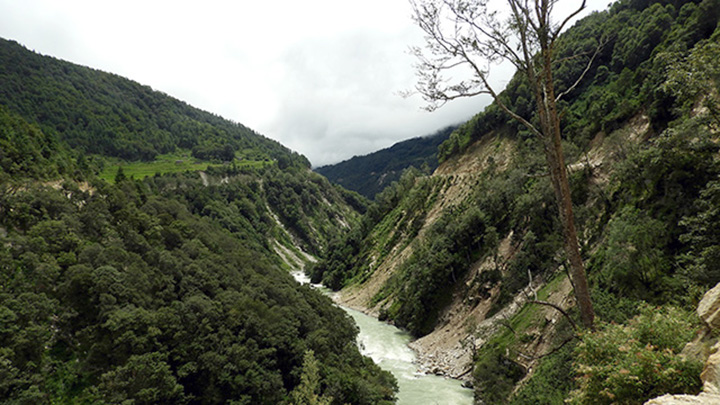 Pretty, though.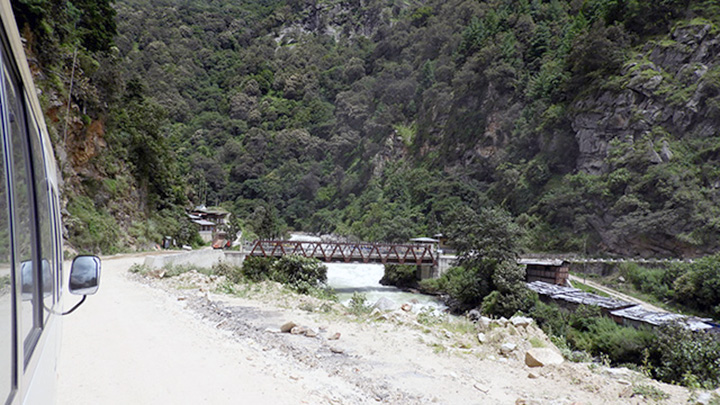 Now we're at the bottom of the valley.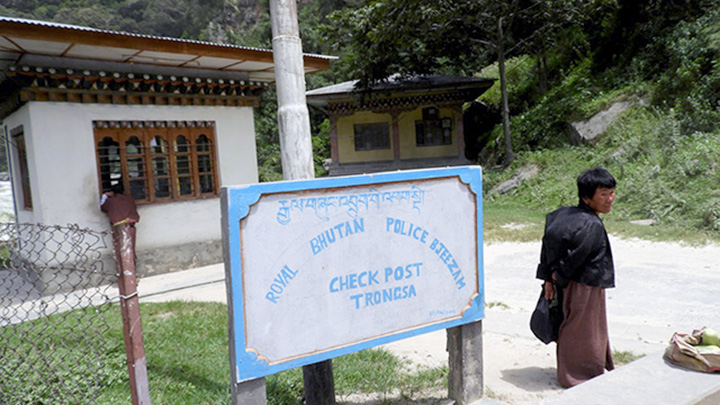 We've stopped for a few legalities. That lady is selling cucumbers from the curb. Wonder if she'll be here when we come back this way?
I took the opportunity to walk out on the bridge to view the mountain stream.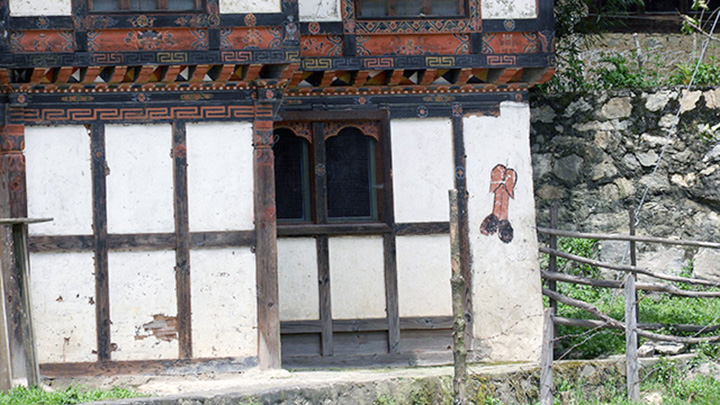 And what do I see on the house over there? There seems to be a common theme to house decorations in these parts. Tim keeps telling us all will be explained.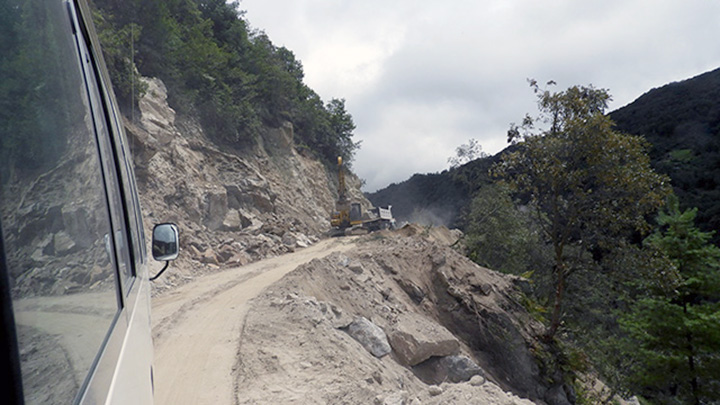 Oh, the road.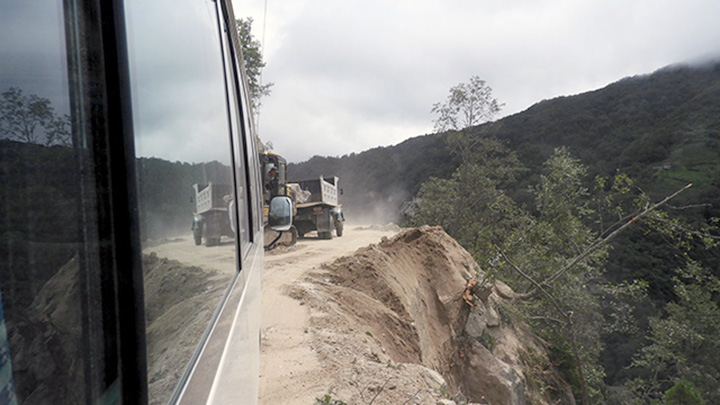 Keep in mind this is Bhutan's major thoroughfare.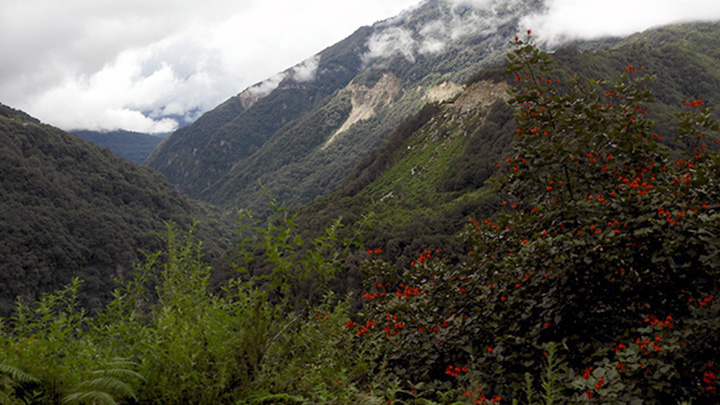 Keep reminding yourself of the pretty view.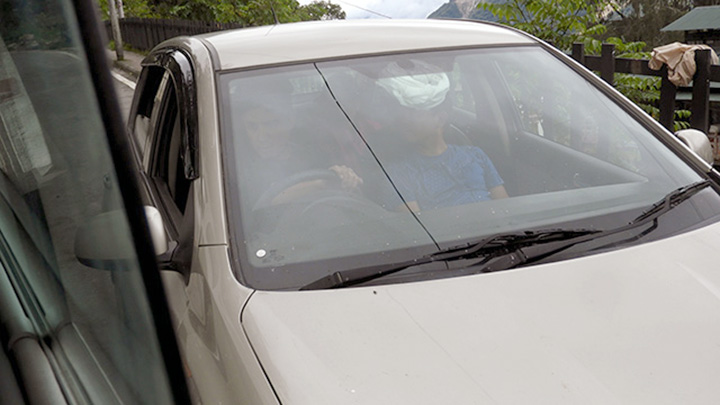 So what happens when you need to pass?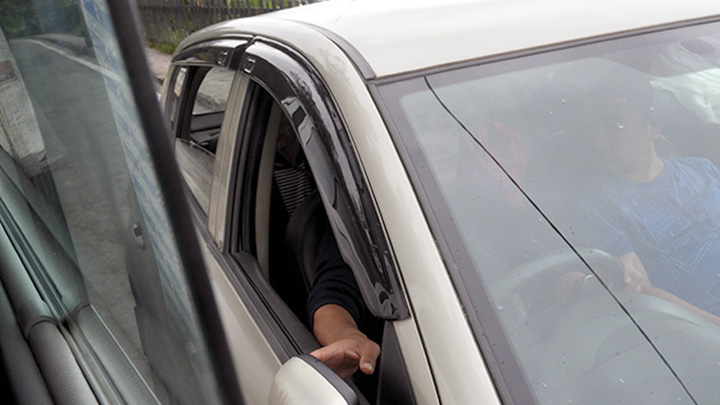 You pull your side view mirror in if you want it to remain attached to your car.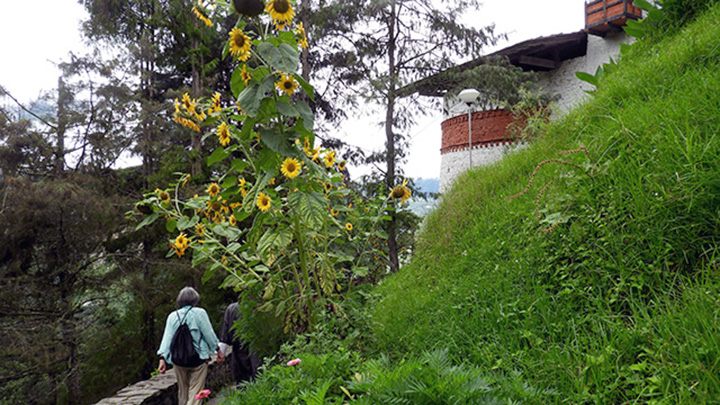 Let's go visit a dzong.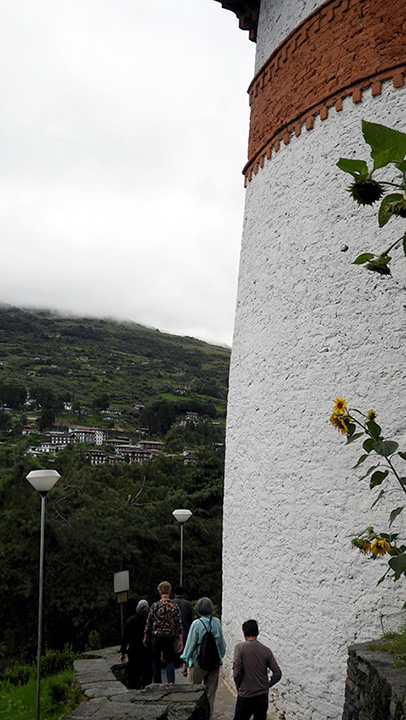 This is actually the tower of the Royal Heritage Museum of Trongsa. We're supposed to visit it in a few days when we go to the Trongsa Dzong, but it won't be open then so we've stopped by early just to see the exhibits, which of course we can't photograph. This turned out to be a very nice museum with lots of artifacts from various members of the royal family. I wish I could show you what we saw but the Bhutanese seem to insist on privacy when it comes to their treasures. I guess if you really want to see what's inside, you just need to go there.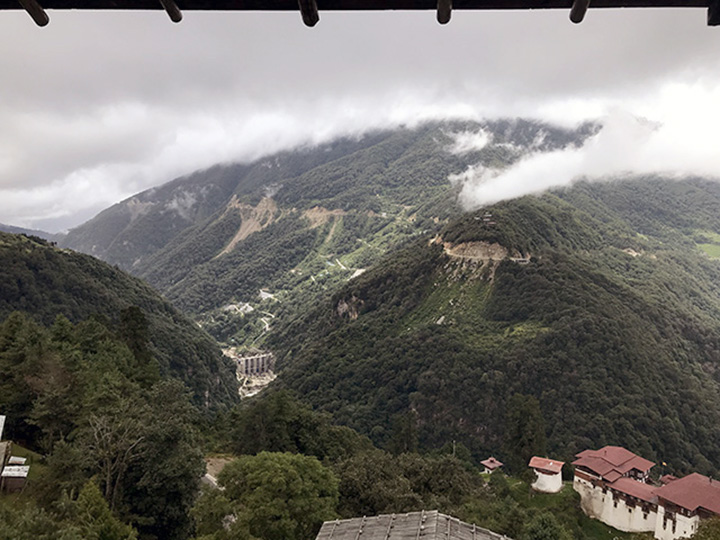 There's a nice view of the outdoors from up here, though. That's a new hydroelectric dam under construction down there.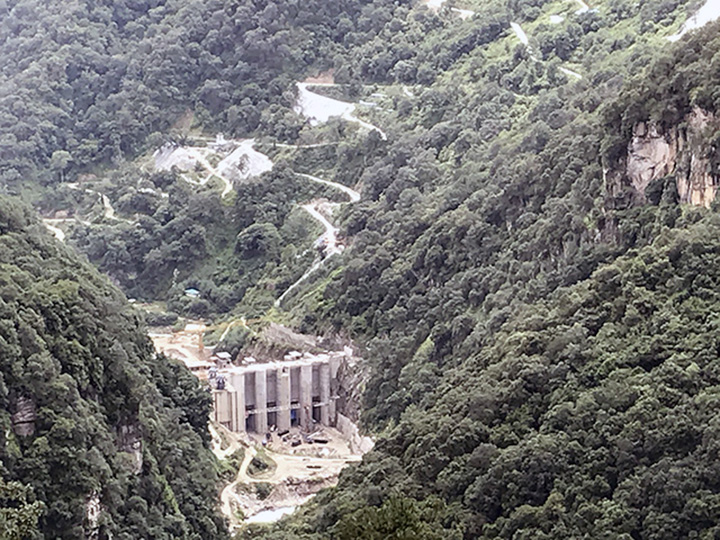 Kinda looks like Flood Control Dam #3, doesn't it?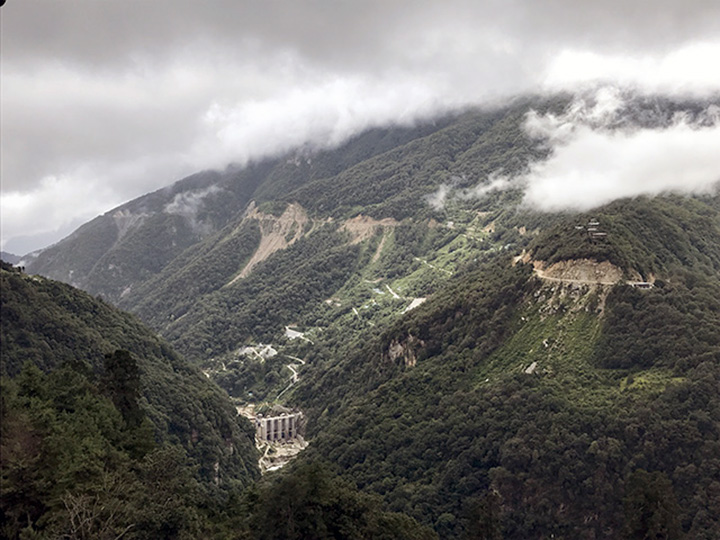 There's that road again. Did we really drive along that?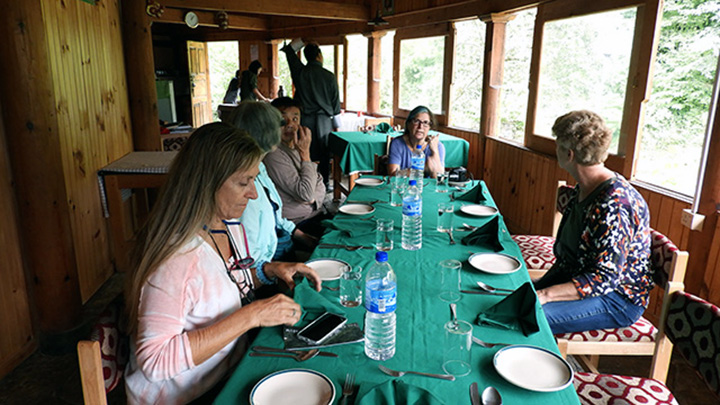 Lunch at the museum.
Sometimes the road is just wonderful.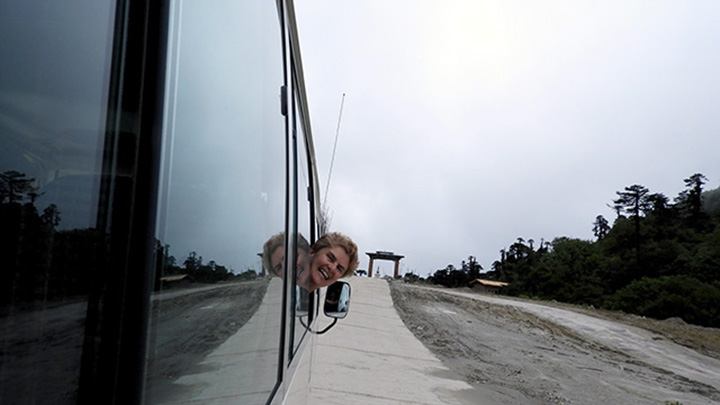 Jean is certainly happy about it.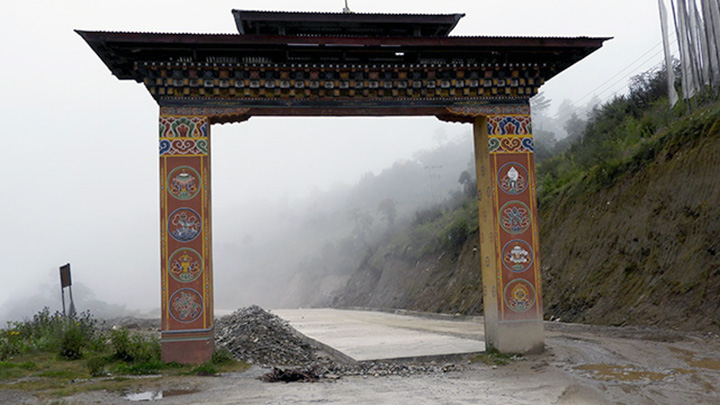 Well, I guess that's the end of that.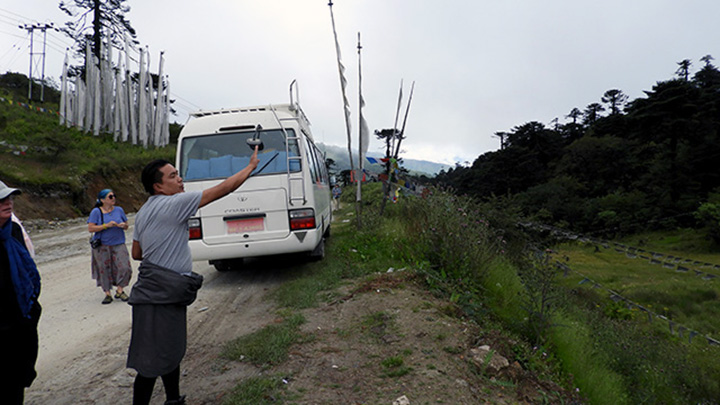 Tim explains...something.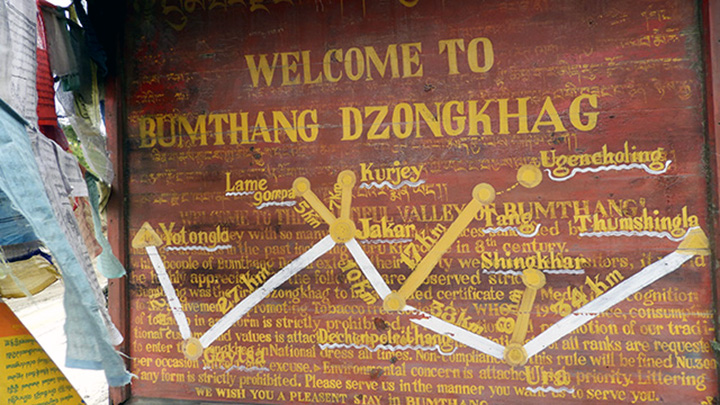 Thanks, we're glad to be here.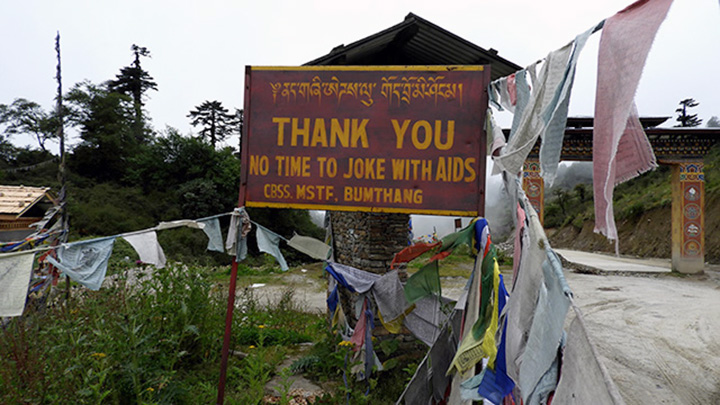 OK, no joking.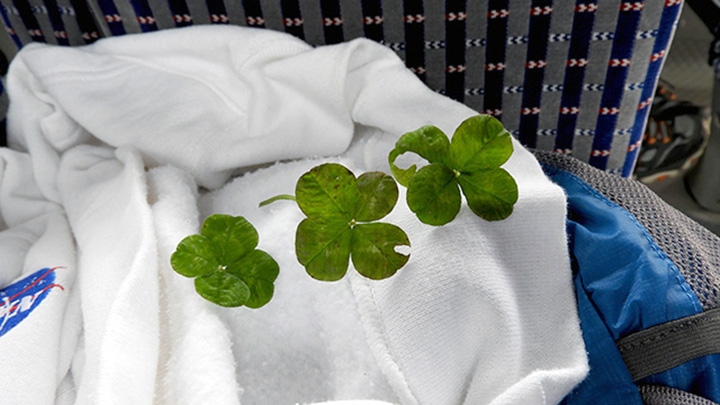 I'm convinced this gift to me from Tim -- he's good at spotting them -- is what got us safely over that road.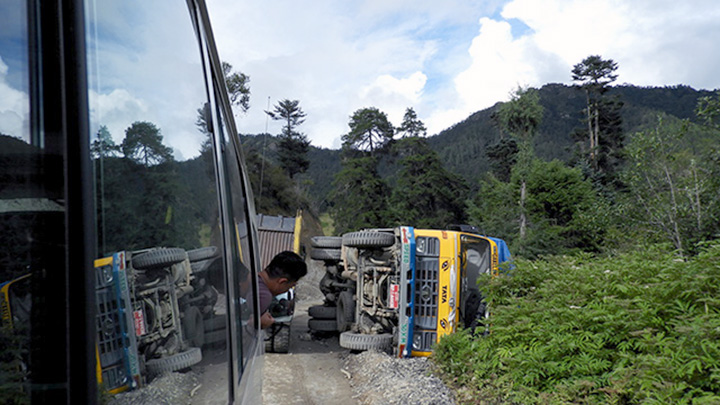 This guy probably could have used some four-leaf clovers.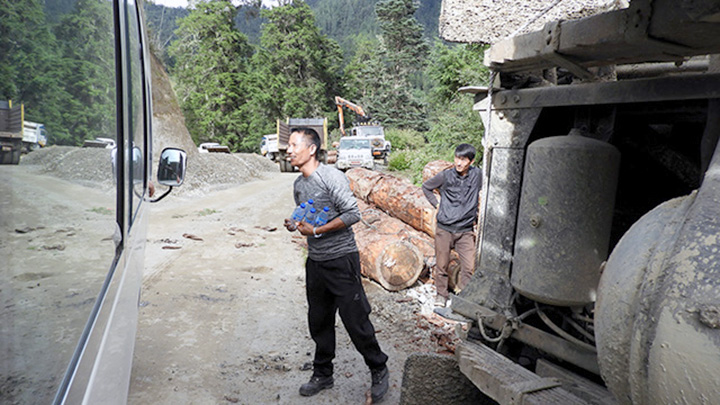 He's had such a bad day Sonam decided to share some Road Scholar bottled water with him.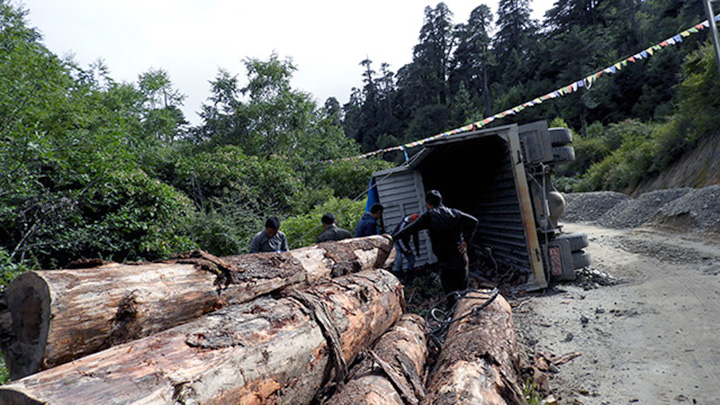 If you're going to overload your truck, don't drive on this road. And if you're going to topple over, be glad it's here and not up there....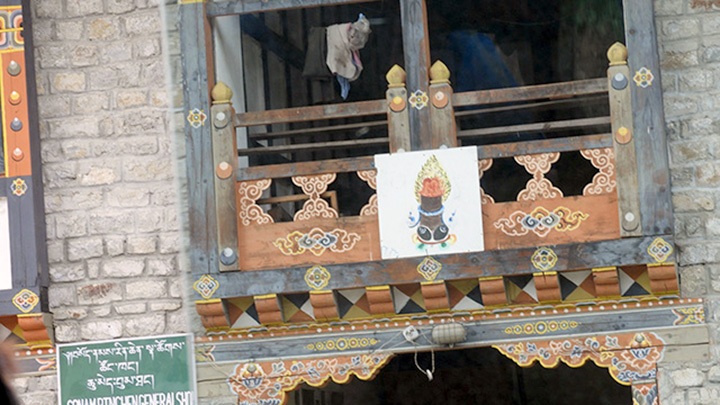 This one seems to be on fire. Tim, what is going on with these decorations?
The natives are friendly.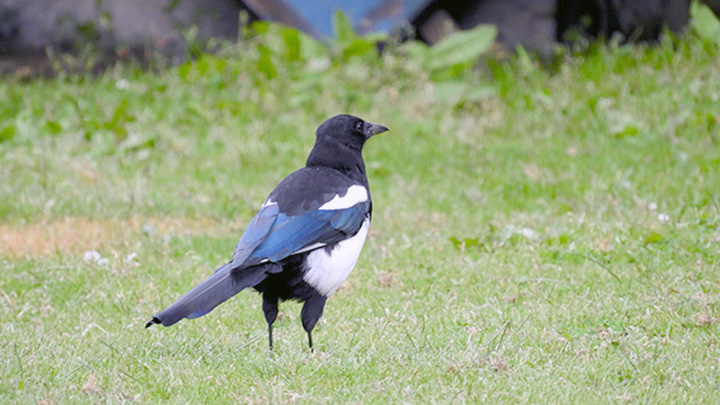 And the birds are pretty.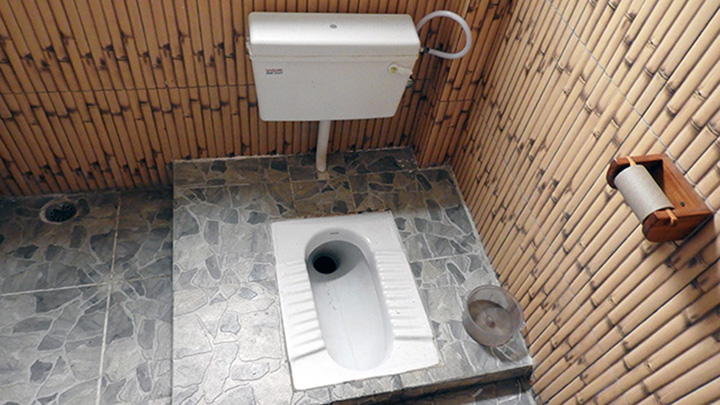 And the toilet is a hole in the floor. At least there are good places to anchor your feet.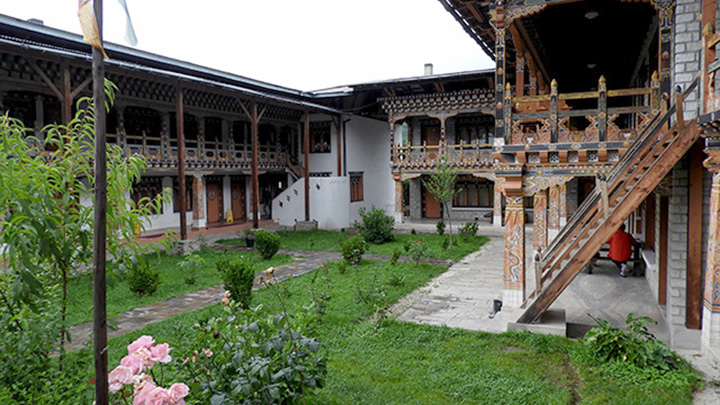 Home for the next couple of days, the Kaila Guest House. At last...what a ride this has been.