Home? I have to go home now? Really?
There's Paro Dzong over there on the hill under the misty clouds. Who knew I'd ever lament seeing my last dzong?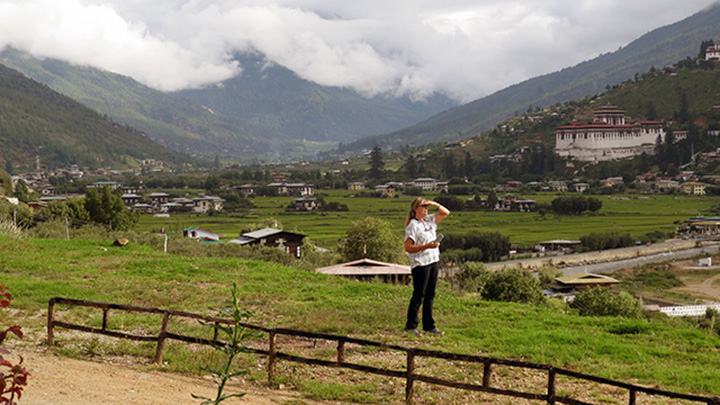 Leslie is planespotting in Paro.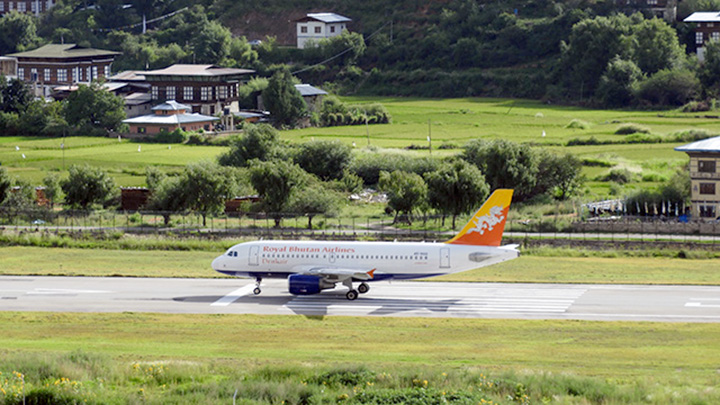 Could this jet be the one we'll take back to Kathmandu?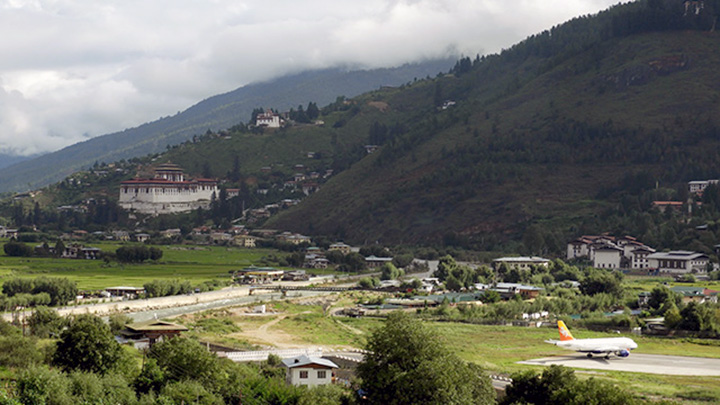 No, it's getting ready to leave now.
Watch it go! I don't know what's the deal about this airport being considered dangerous. Looks fine to me. Maybe there can be weather problems. Nothing like that today, though.
We'll soon be joining you.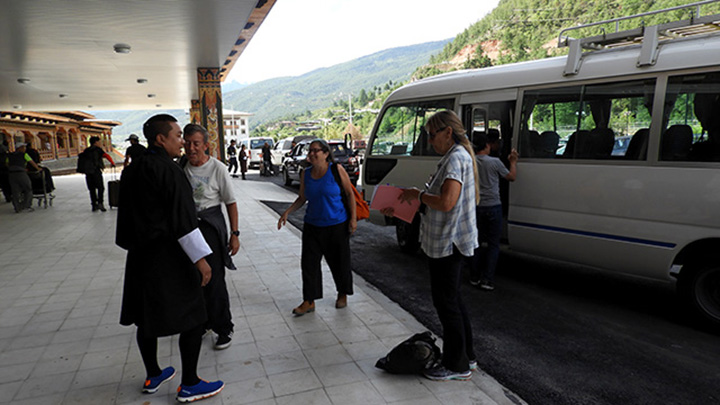 One final goodbye for Tim and Sonam.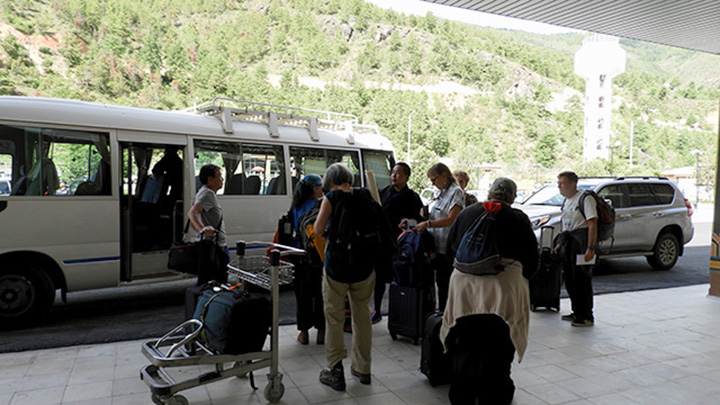 Aw.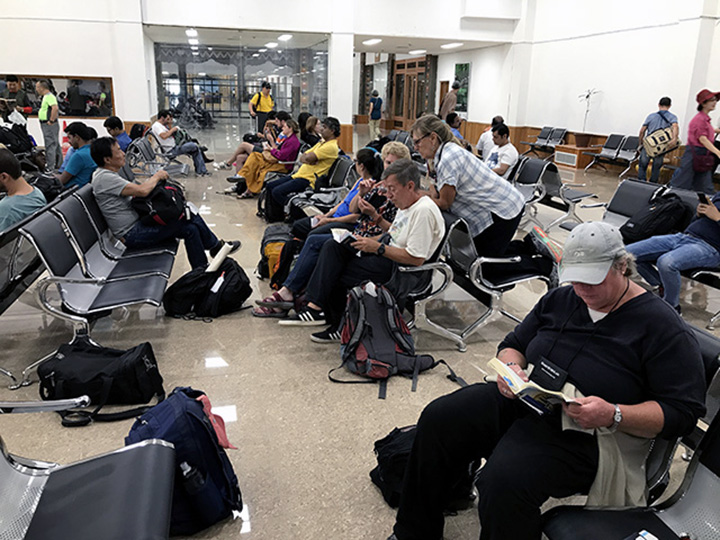 Now the Road Scholars wait.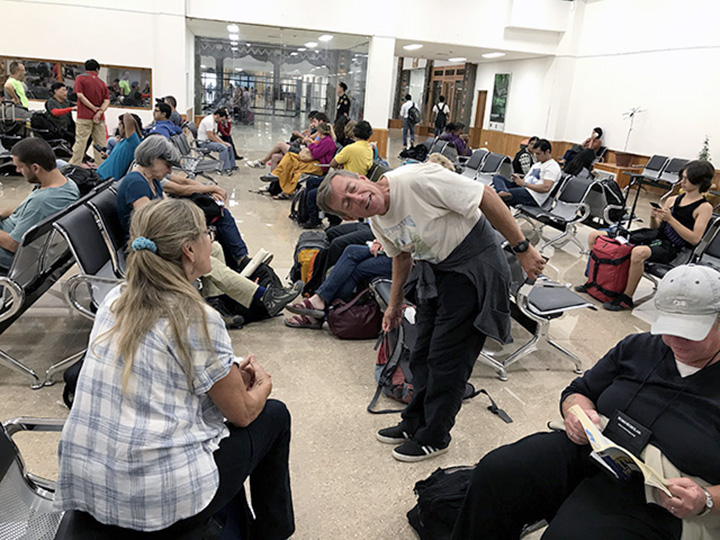 And maybe clown around a little.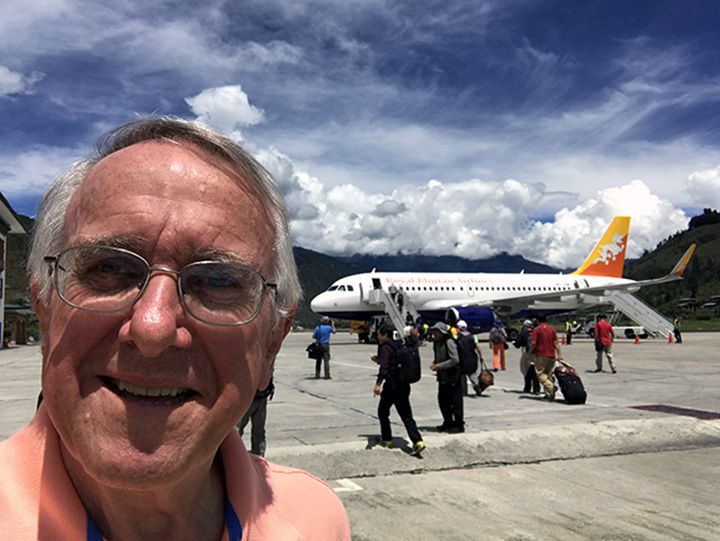 Bill's convinced himself he's ready to go home now.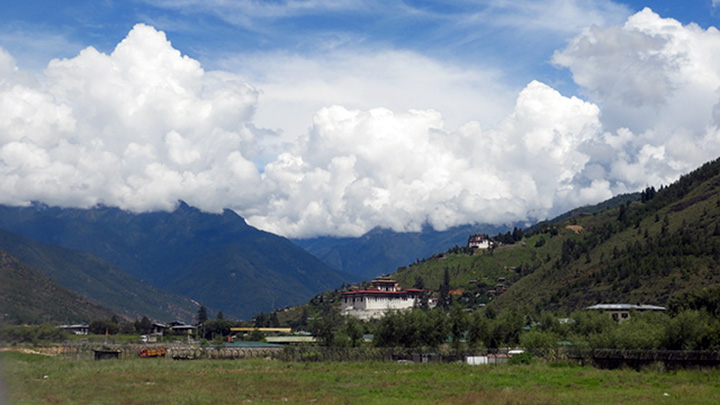 It's Paro Dzong from the airplane window.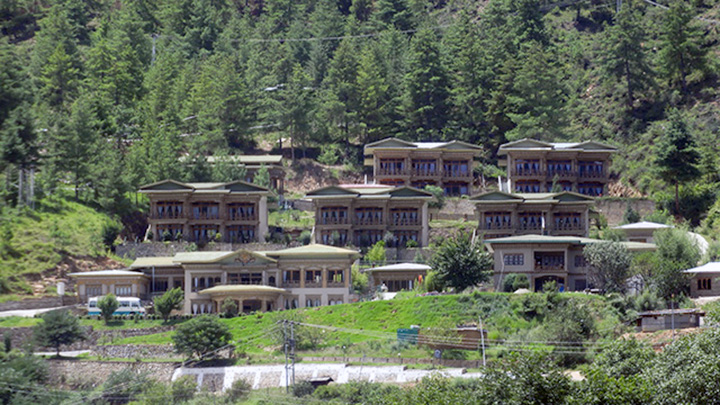 It's our hotel from the airplane window.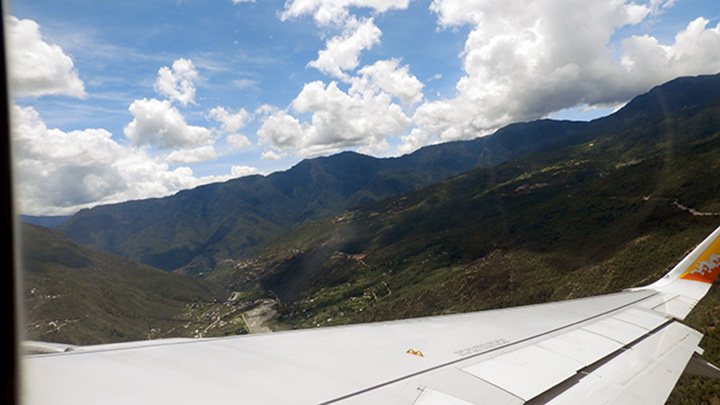 It's our last view of Bhutan from the airplane window.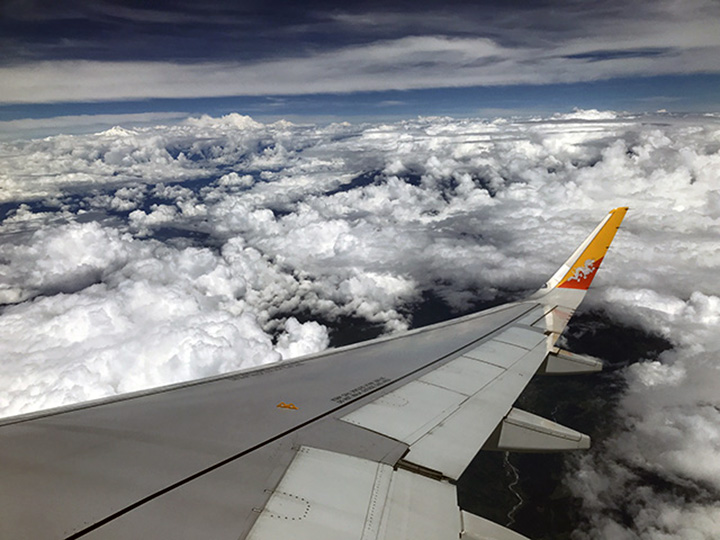 Now Bill is on the correct side of the airplane to see those Himalayas. Everest, where are you?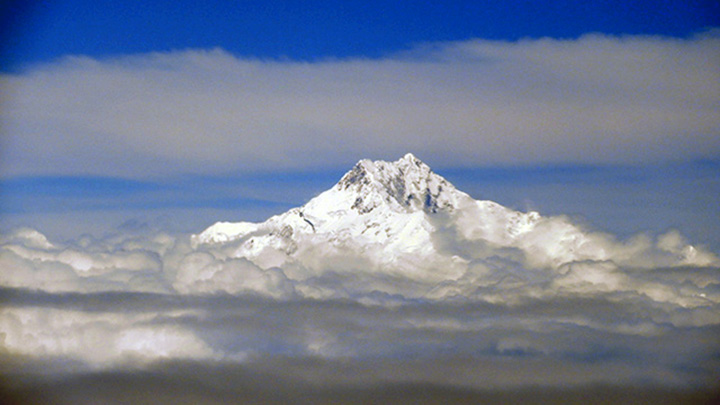 Is that it?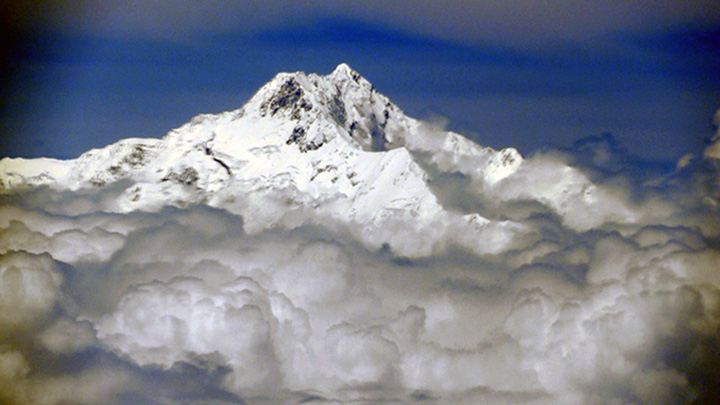 No, they say that's not it.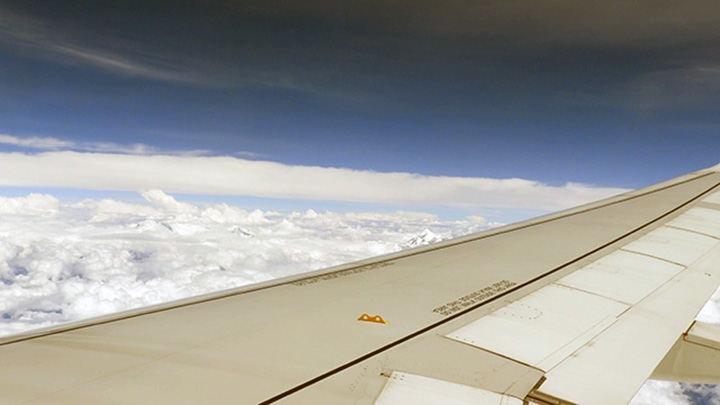 So where, then?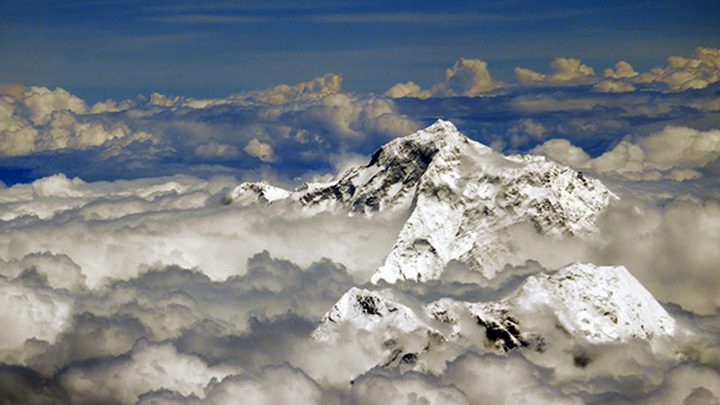 Is that it?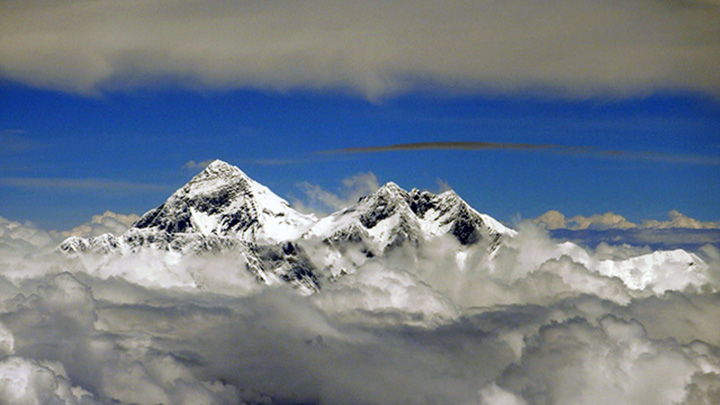 No, they say that's not it either. They say it's hidden in a cloud over there.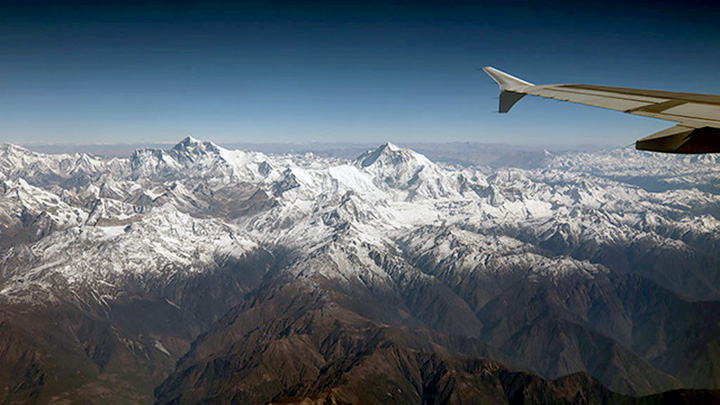 So let's just download a picture from the internet and be done with it. There. Mt. Everest on a clear day. It's the one on the left, I think, maybe.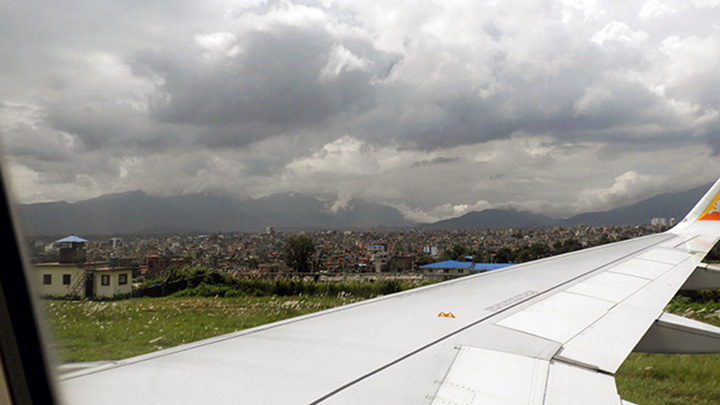 Well, we've landed safely in Kathmandu but now we're stuck, waiting on the tarmac.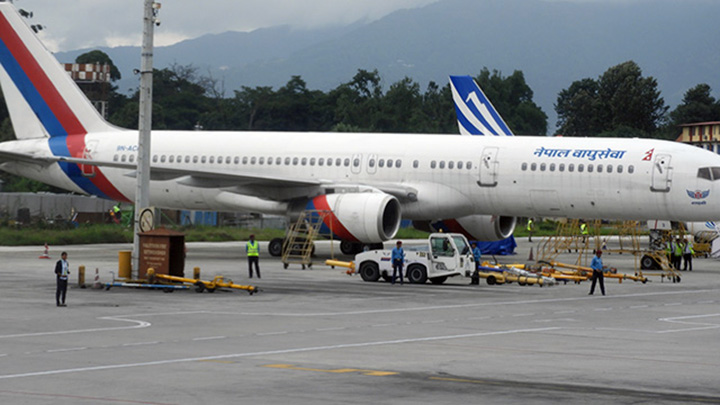 Because some big shot from Thailand or somewhere has the airport tied up for security reasons. There's a big deal summit meeting of Asian leaders in Kathmandu today. Great timing.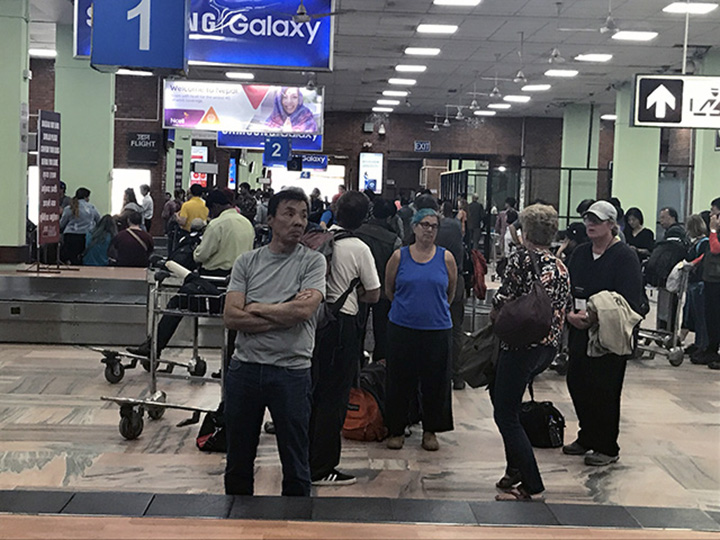 At last they're allowed us into the terminal, but our bags? They're still stuck, waiting on the tarmac.
Say Leslie, have you found any animals to play with in the airport?
When it comes to animals, you can always count on Leslie. There are chicks in those crates, and even a stray!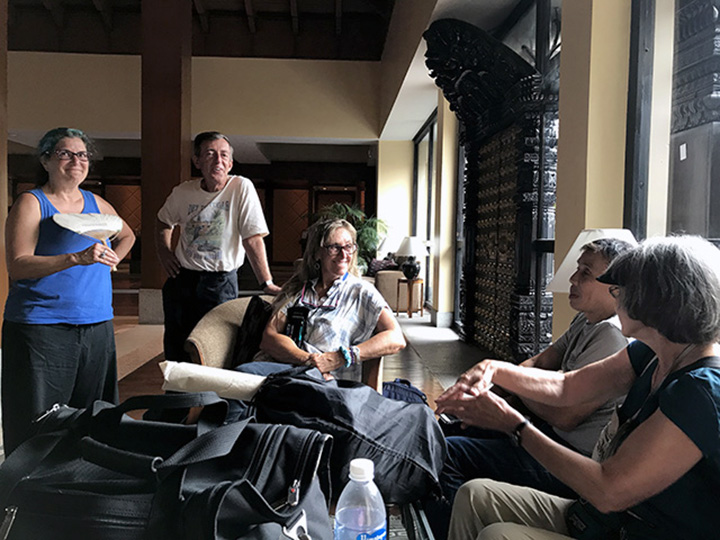 Finally! Back at the Hyatt Regency Kathmandu. Some of us will spend the night while others will leave soon. Sharon goes first and then Jean and I will fly to Hong Kong on the same plane later in the evening.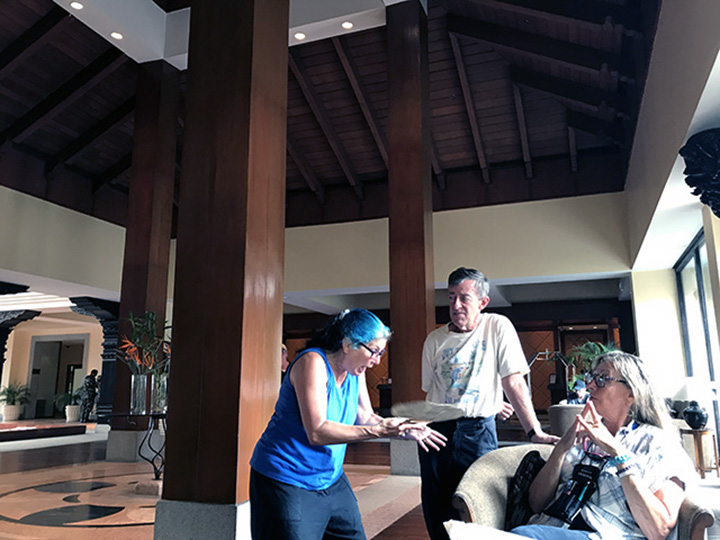 So let's find something to do.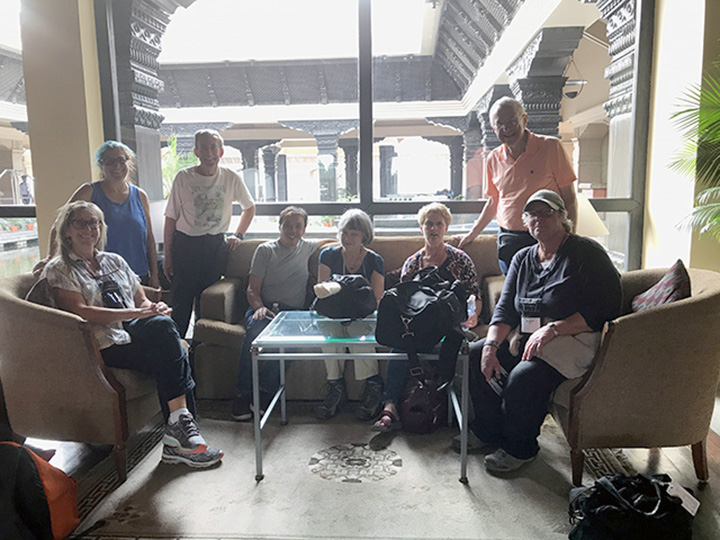 First, a final group picture. But the lighting's all wrong.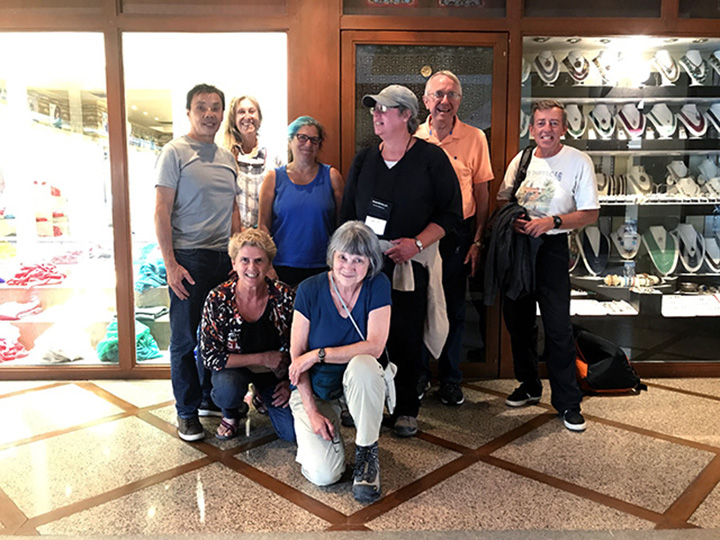 OK, a final final group picture. I like these people.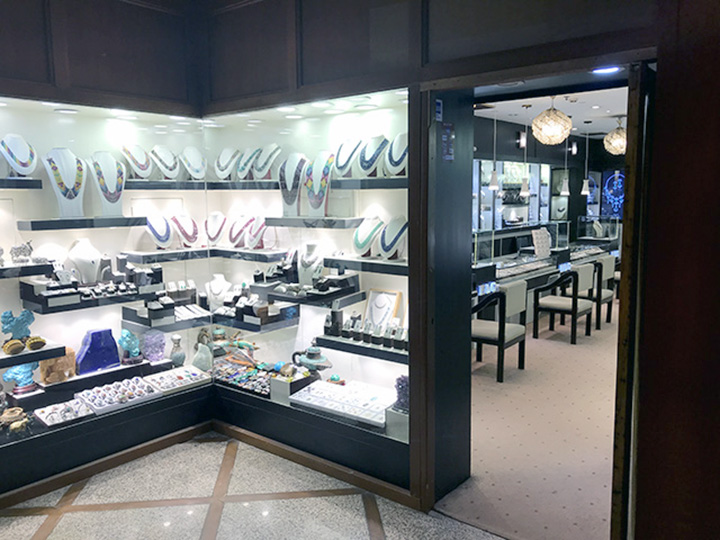 There's a jewelry shop here. Wonder if I can find a gift? Ladies...can you help me please? My mother has requested some Himalayan earrings.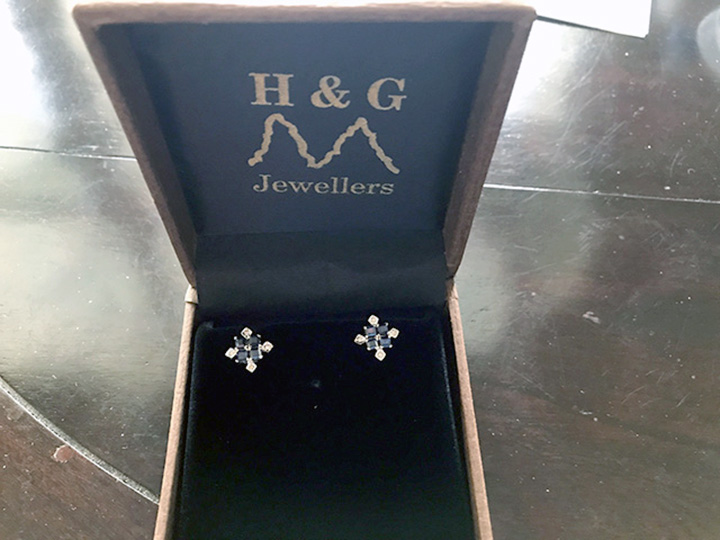 Yeah, that oughta work. Thanks!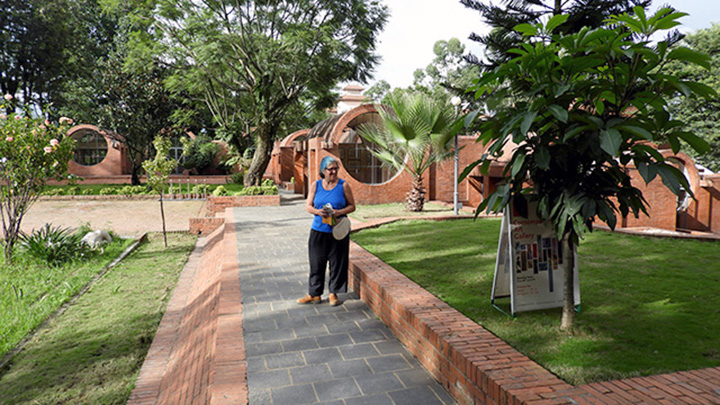 We're visiting an art museum. This building was constructed as a hotel for hippie visitors in the '70s but it fell into disrepair and now it's been refurbished into a very nice set of galleries.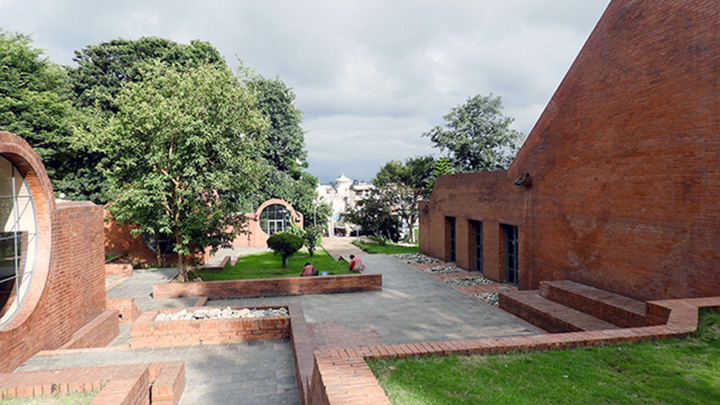 There's even a coffee shop back there somewhere.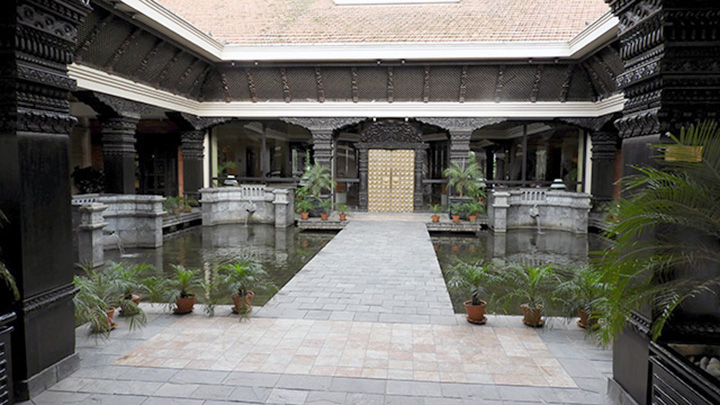 The Hyatt is a nice place.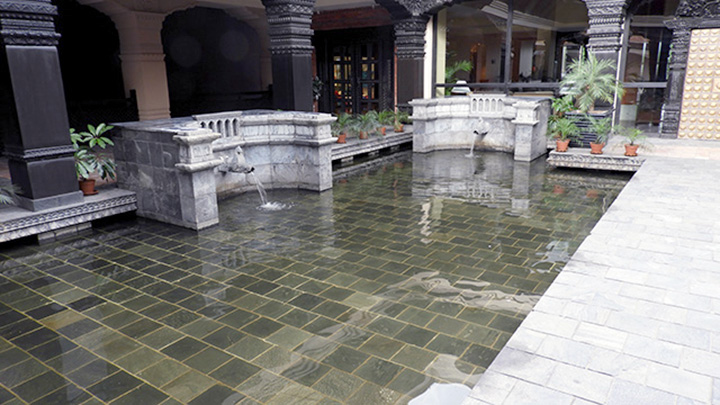 Lovely fountain at the entrance.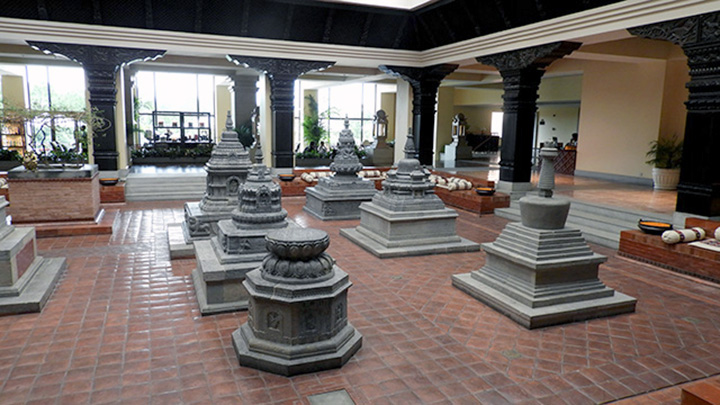 Impressive decor inside.
There was even a concert!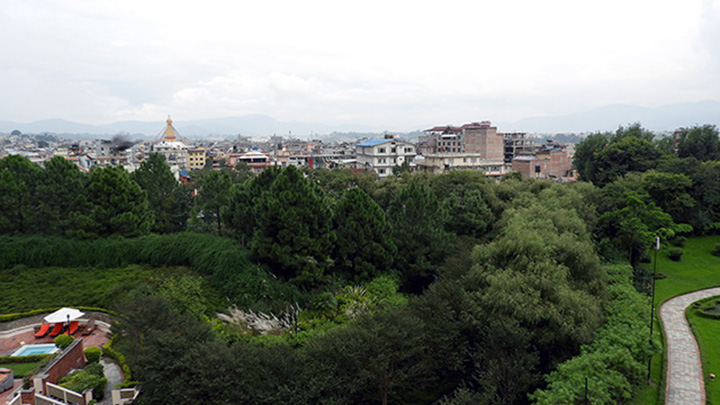 I had a room for about four hours before I had to go back to the airport. This was the view.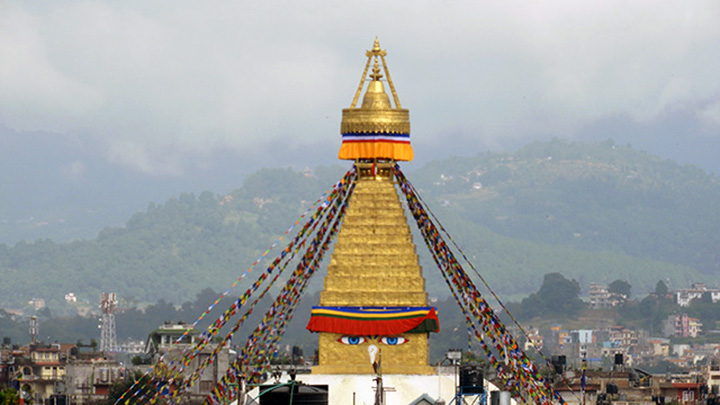 Then I saw this guy glaring at me and I decided it was time to stop sightseeing and find something to eat. I had a final dinner at the hotel with my traveling companions, and then Jean and I joined the local Road Scholar rep for the ride to the airport. I felt a little guilty about leaving Jean with the unwashed masses in the airport while I rested in the business class lounge, but ... bye Jean, see you later at boarding. And then we did fly to Hong Kong on the same plane, but that was where we had to go our separate ways. No more Road Scholars to travel with on this trip.
The flights home were long long...but mostly uneventful. Here's the snack I had in the Hong Kong business class lounge. The momo was bleh, but the dan dan noodles in the bowl were a revelation. I have to learn how to make dan dan noodles.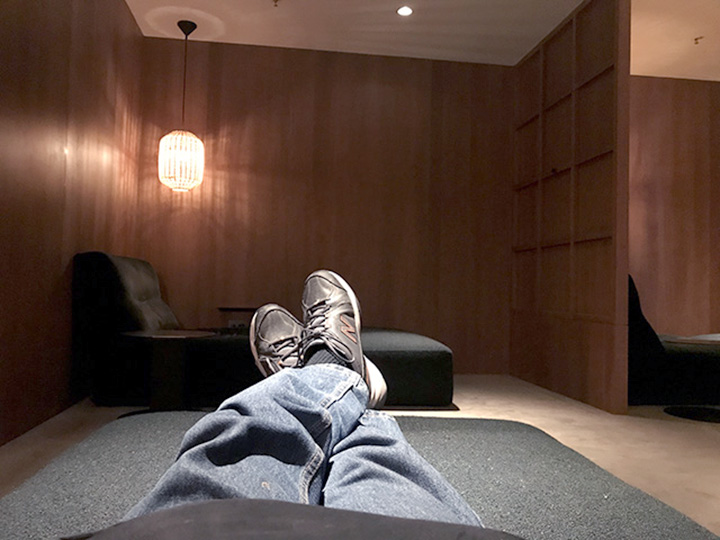 There was a nice quiet rest area in the lounge. And then there was the flight to Chicago. Fifteen hours. That's no fun, even in business class.
Eventually, though, we landed in Chicago. And pretty soon after that I was in my own bed safe at home in Memphis. What a wonderful trip!