So today begins my 2019 tour of Central Europe. Itís a part of the world Iíve never visited before, and Iím really looking forward to learning more about this area that for most of my life was behind the Iron Curtain. We will visit Krakůw Poland, Budapest Hungary, Vienna Austria, and Prague Czech Republic, not necessarily in that order because right now I canít remember what the real order is. I do know Iím in Krakůw tonight, so at least thatís a good start.
The Mississippi River is still high at Memphis. See the pyramid? See my place? Try squinting.
Takeoff from Newark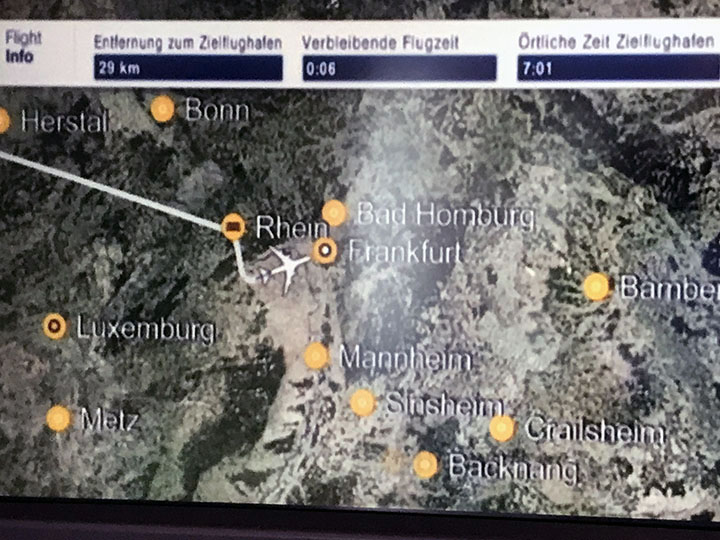 I guess I like to watch the video maps more than movies.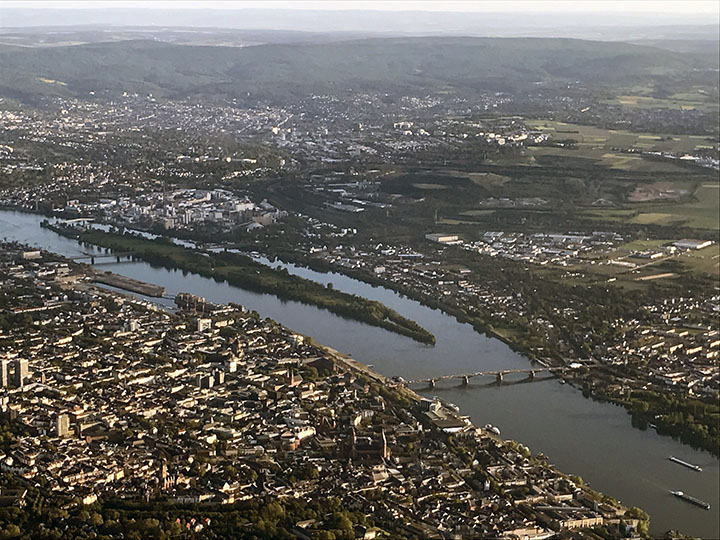 I thought that was the Rhine River flowing through Frankfurt, but Wikipedia tells me itís the Main. Pretty day, isnít it?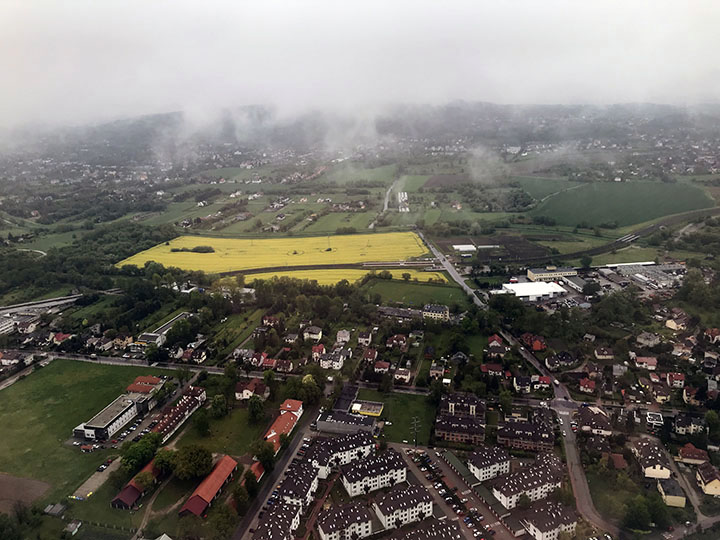 Well that was Germany. Now weíre in Poland. Landing in Krakůw to be specific.
This is my room in our hotel, the Novotel. Itís nice enough on this cool, misty day.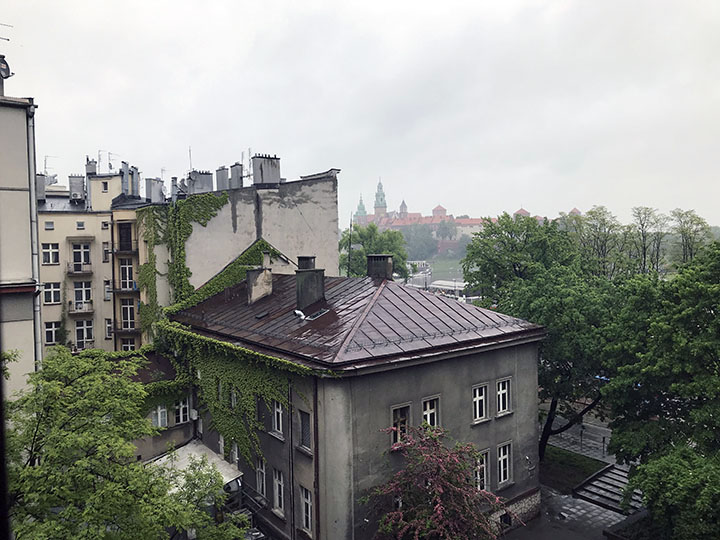 I can see the Wawel Castle from my window. It was built in the 13th and 14th centuries by Casimir III the Great. Come on, a little walk in the rain wonít hurt. Letís go over and see.
See? Wawel Castle. We'll go inside tomorrow.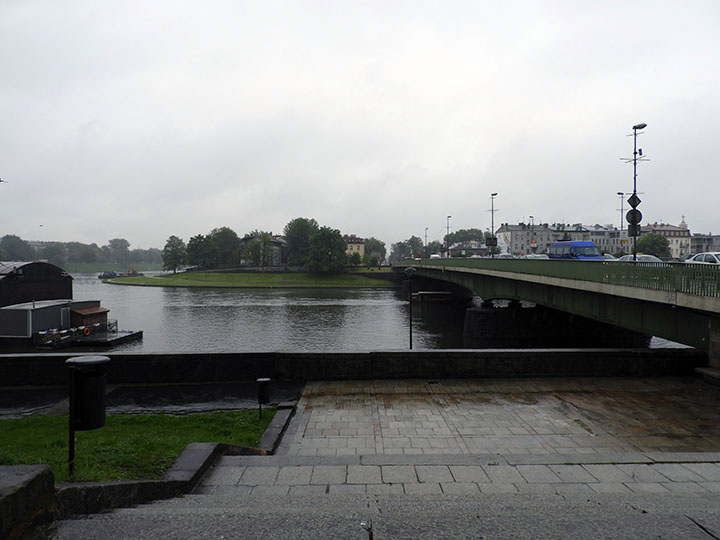 Let's go out on a cool, misty walk.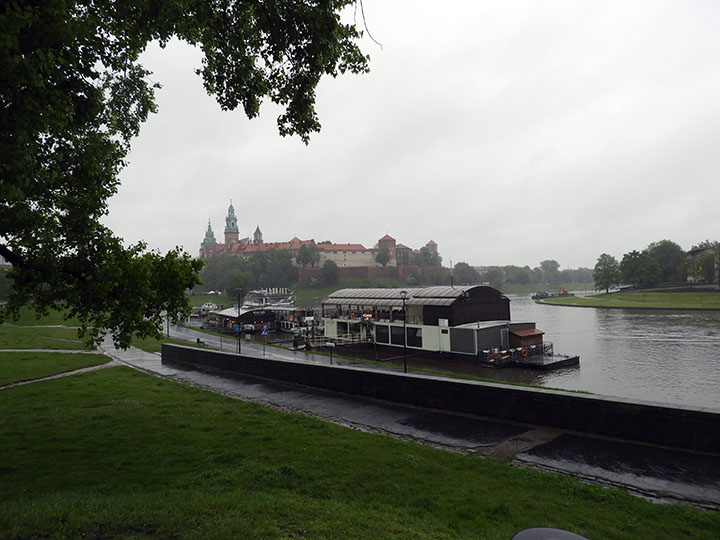 Getting closer to the castle.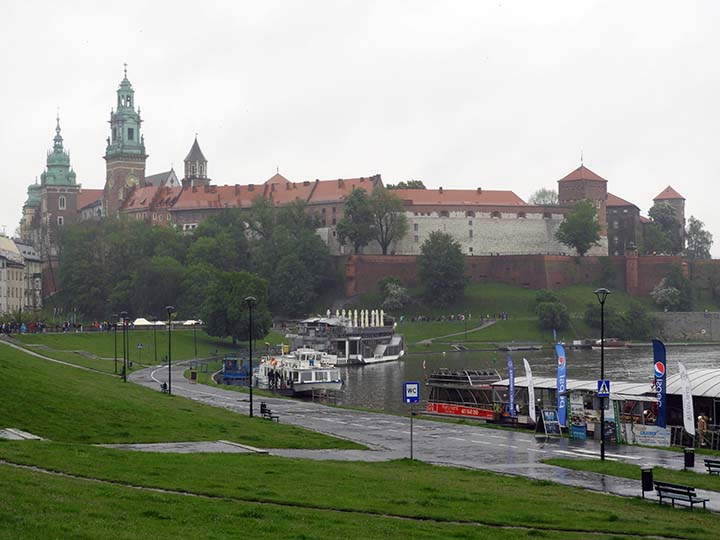 Closer still.
Yep, very close. Like something from Game of Thrones. But I'll have to hold my curiosity about what's inside until tomorrow.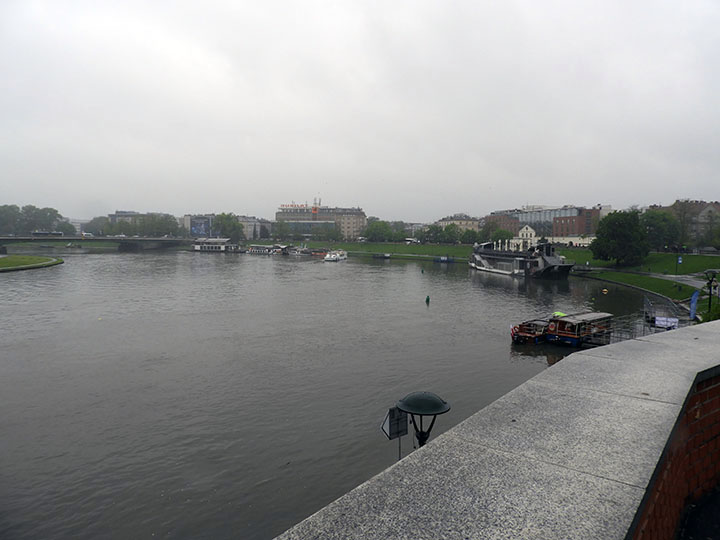 Krakow is picturesque.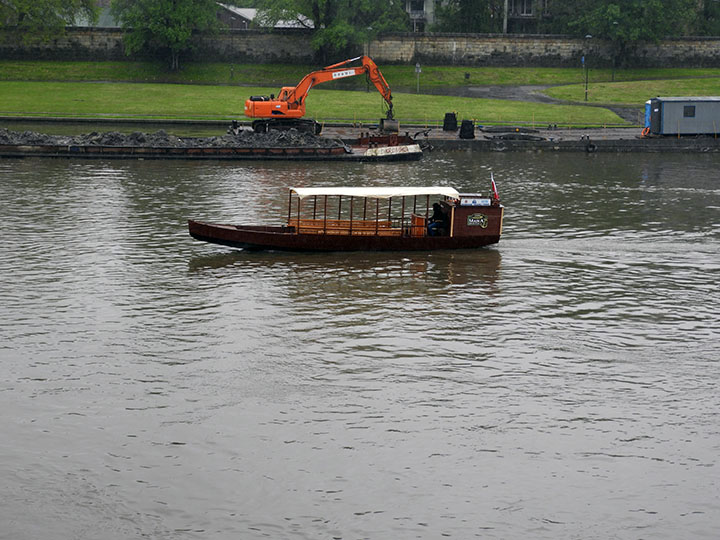 There are little boats.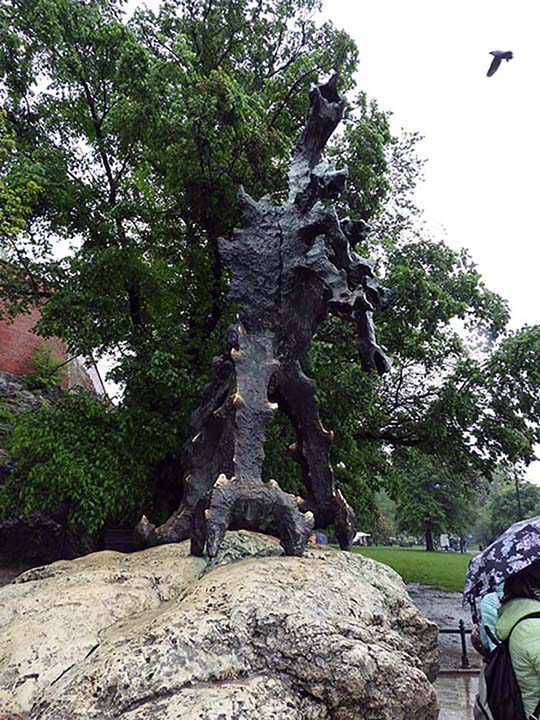 And a big dragon. See? Game of Thrones.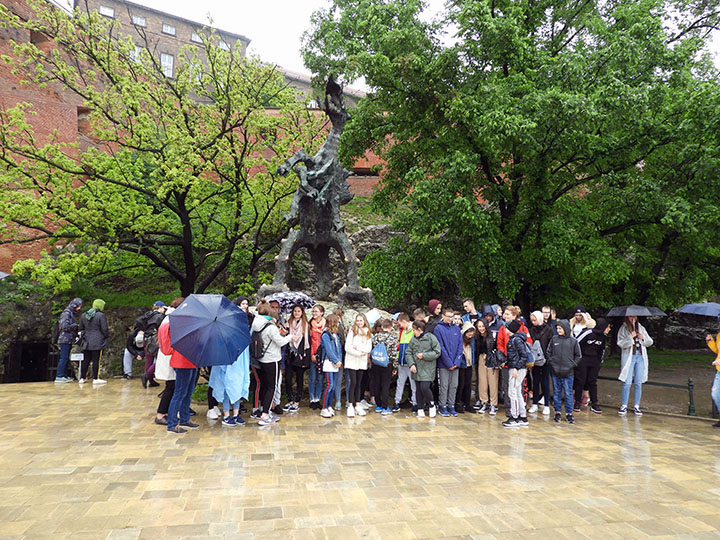 Tourists love dragons.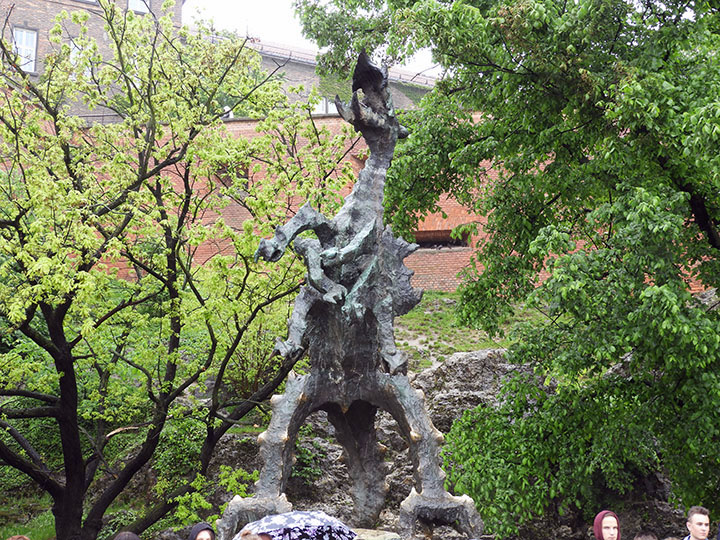 Turns out this one breathes fire. Really.
Can't see it right now, though.
Maybe tomorrow.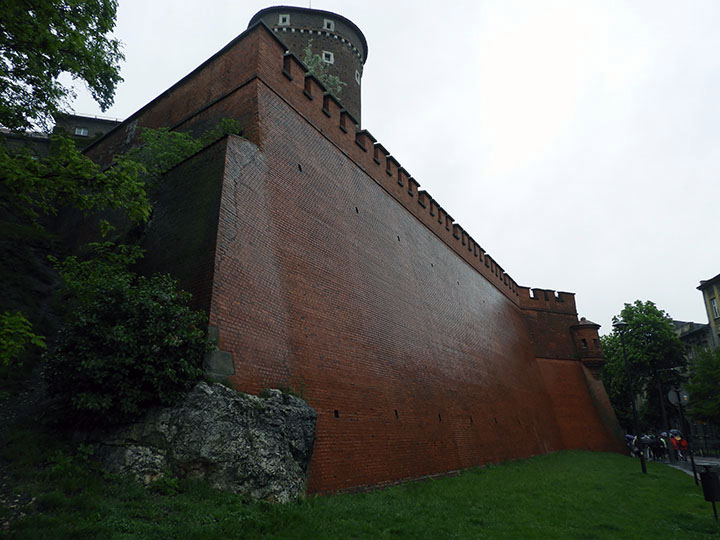 The Red Keep. (That's a Game of Thrones reference.0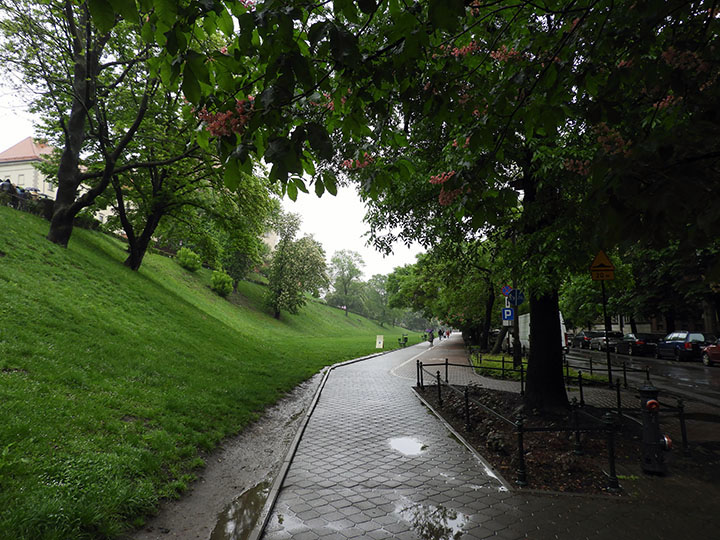 Just killing time until tomorrow when we'll find out more about this place.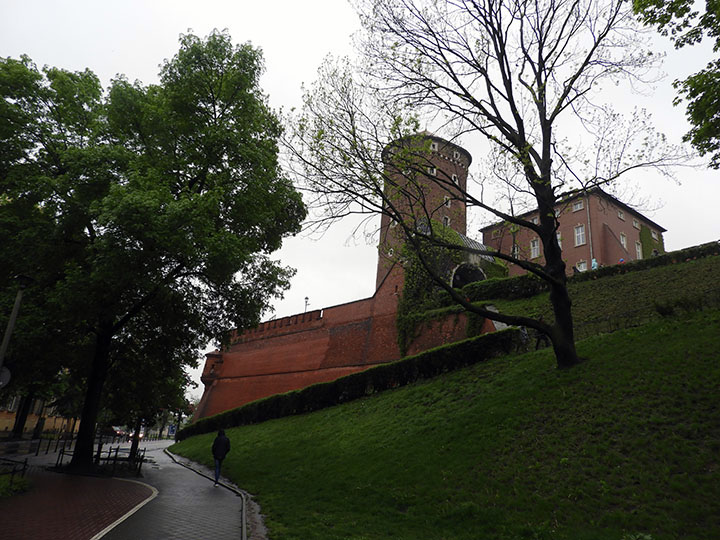 Can't stop snapping pictures today, though.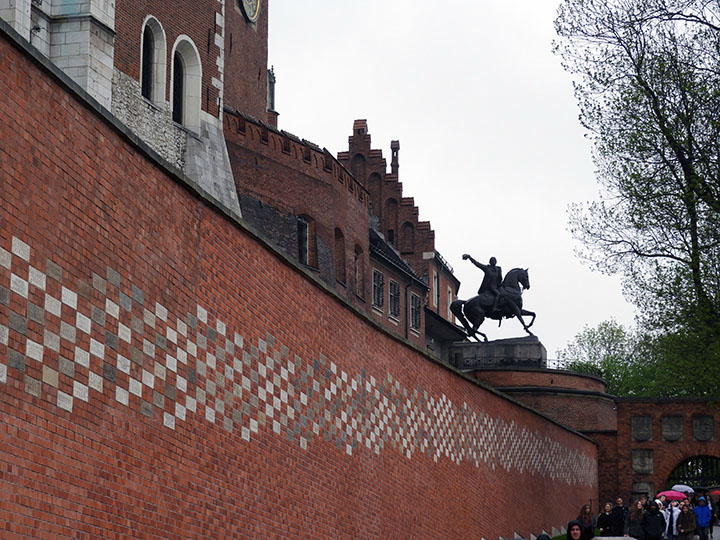 Because it's downright picturesque.
We ended the day with an introduction by Misa (Misha) there on the right. Sheís our main Road Scholar guide and will be with us the entire trip. The lady on the left is Lanina, our guide just here in Krakůw. After their presentation and introductions all around, all 25 of us had dinner together at the hotel restaurant. We chatted and got to know each other. I think itís going to be a successful group.