So now it's Friday and we have the evening off and what do we do? Yep, back to Disneyland.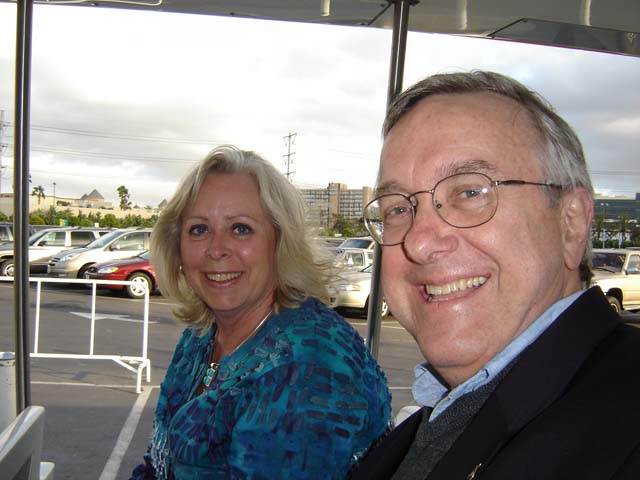 Peg and Bill riding the tram from the parking lot to the front gates. What's the deal with the close-up of my nose?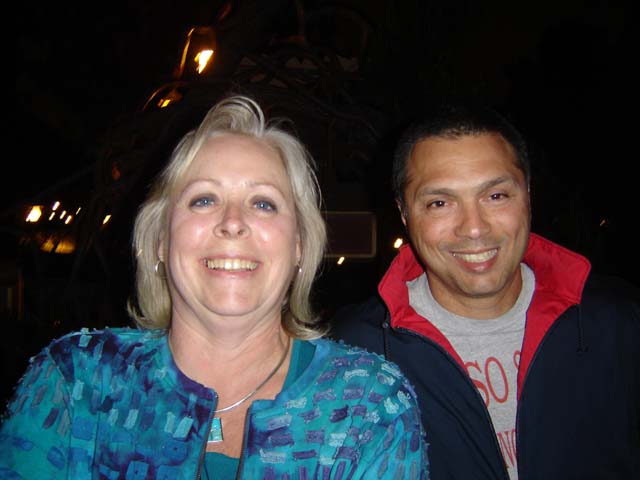 Peg and John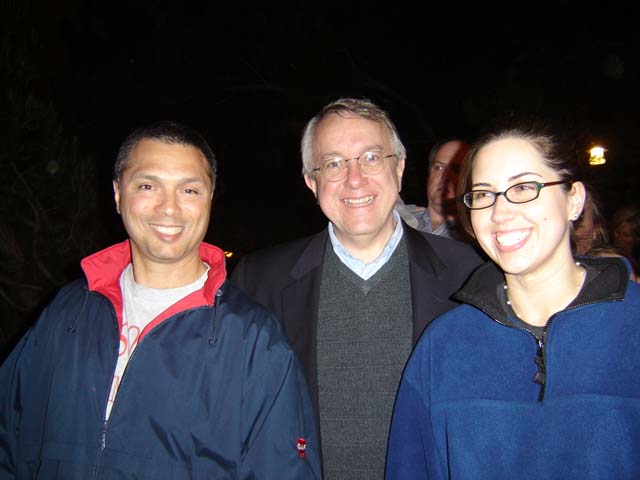 John and Bill and Andrea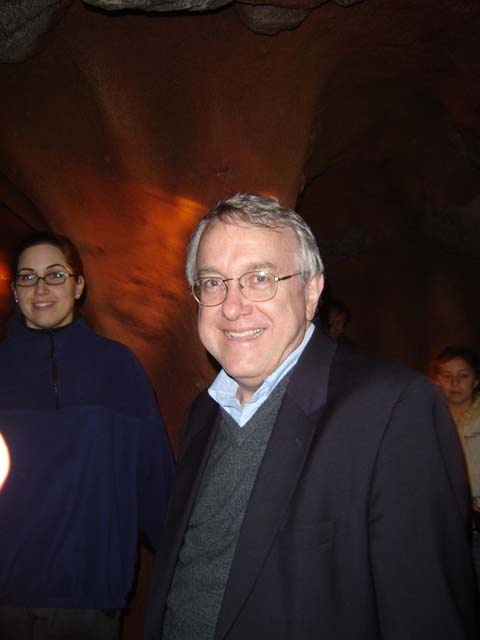 There's Bill in the warmest outfit he'd packed.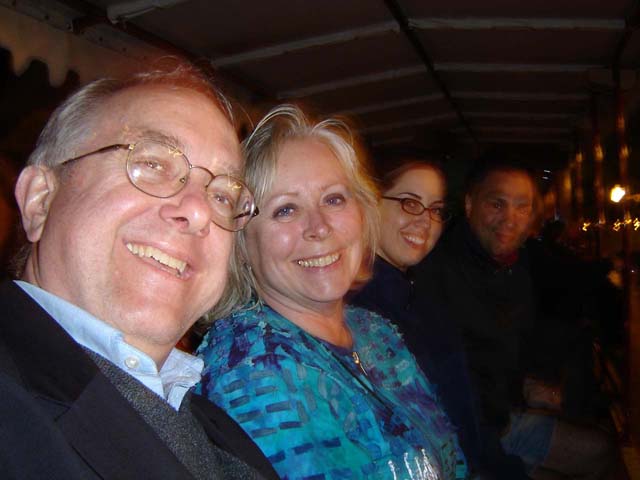 Bill's nose again, with Peg and Andrea and blurry John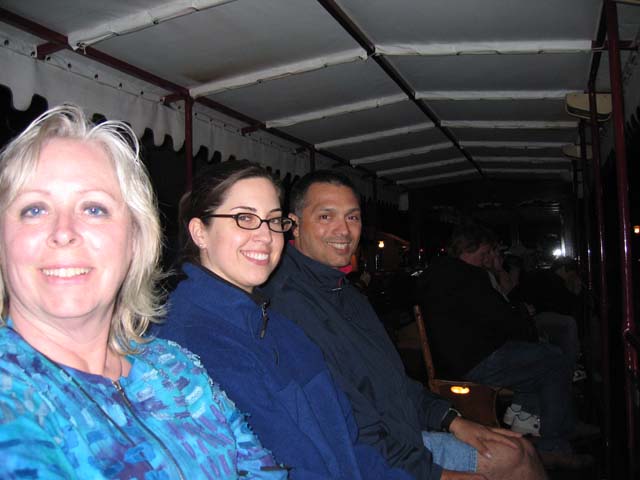 Riding the choo-choo train around the park.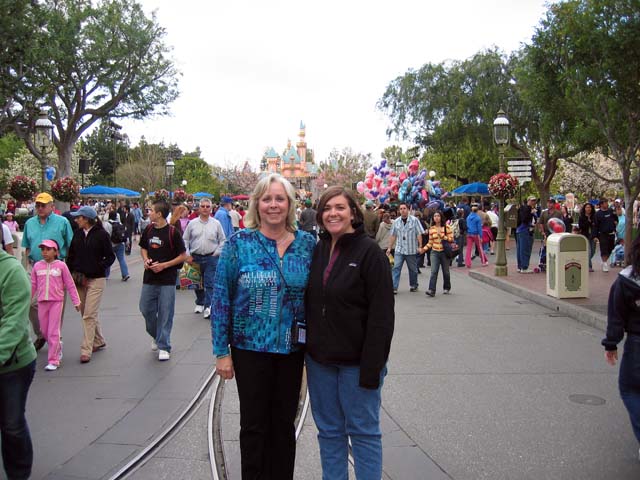 See? We really were at Disneyland. I think this is the first picture that shows some background.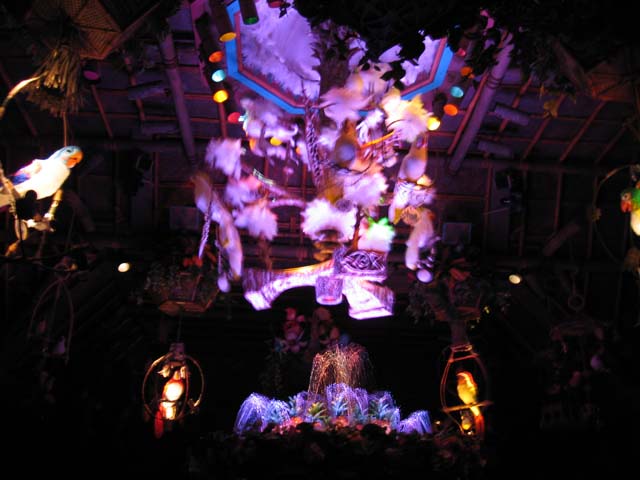 The Enchanted Tiki Room, unchanged since 1963.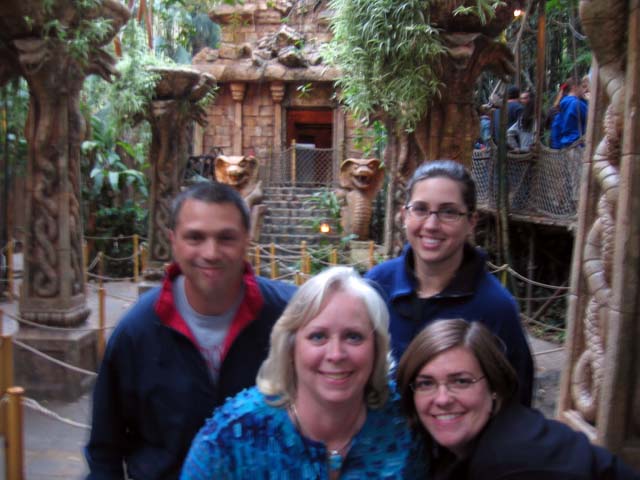 Sometime ask me to tell you about the nice lady in front of me in the line when I took this picture.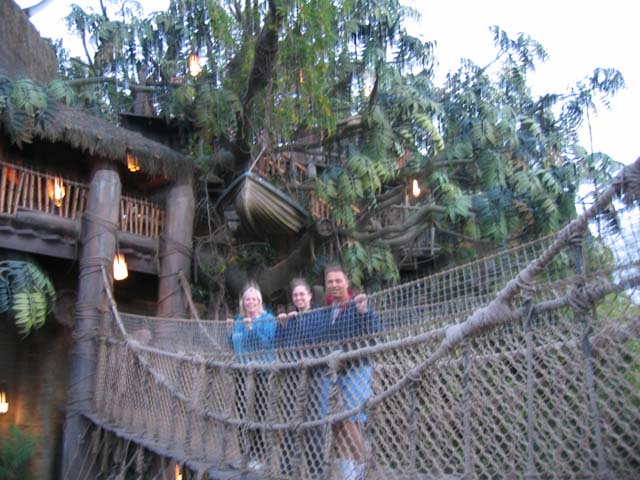 On the bridge leading to the Swiss Family Robinson's Treehouse that's been expropriated by Tarzan.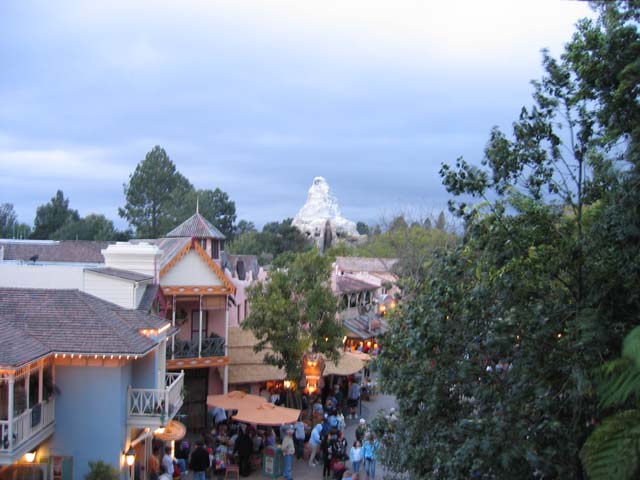 There's the Matterhorn!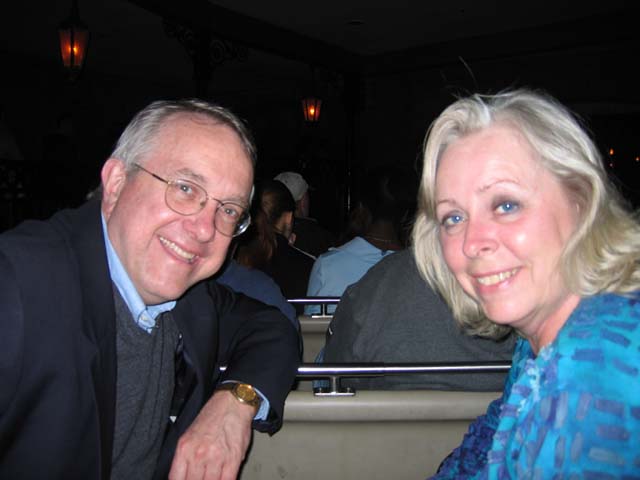 Bill and Peg in the Pirates of the Caribbean boat.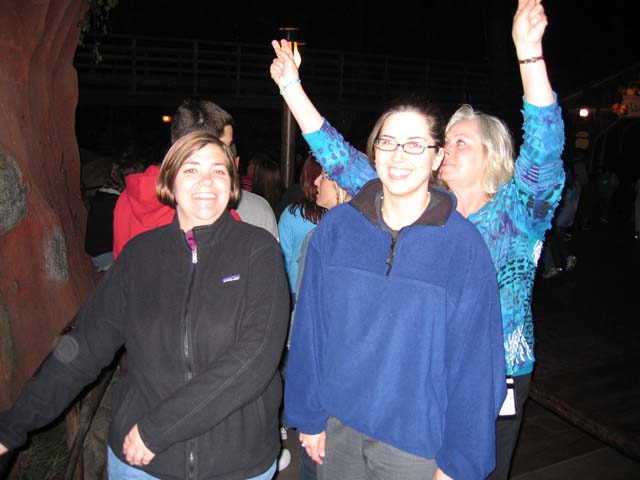 Patty and Andrea are ready to board the Splash Mountain ride and they're going to get wet and baby, it's cold outside.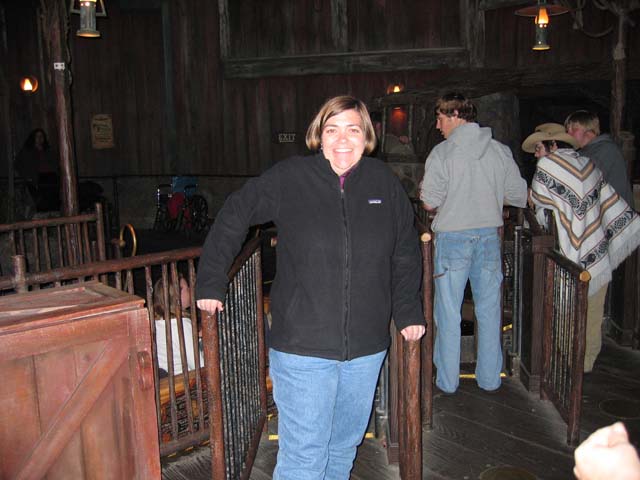 Not care in the world.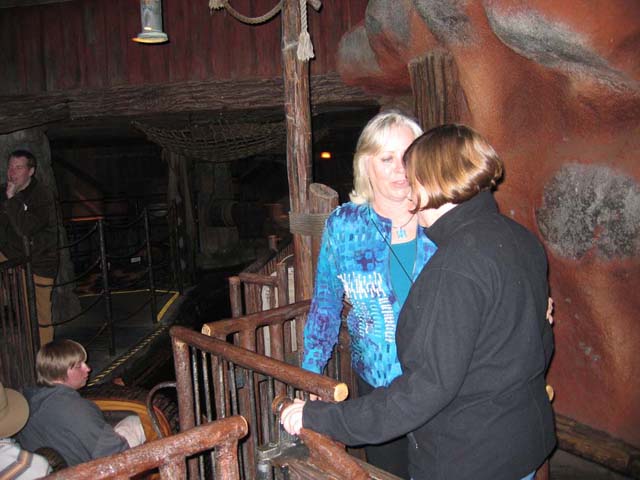 Are you sure you want to do this?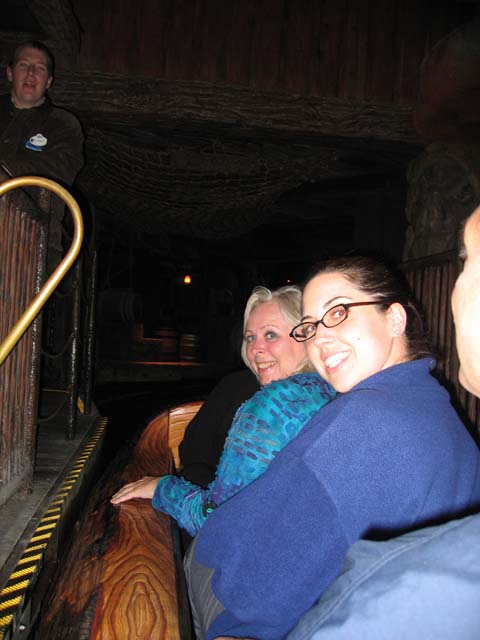 Have you lost your minds?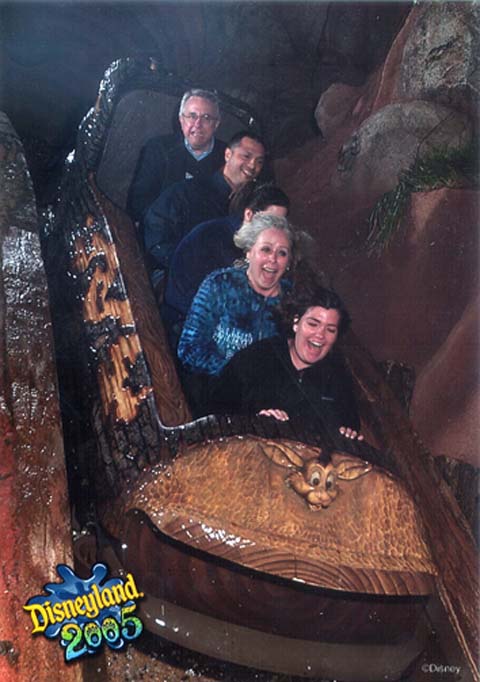 Patty, you are about to get soaked.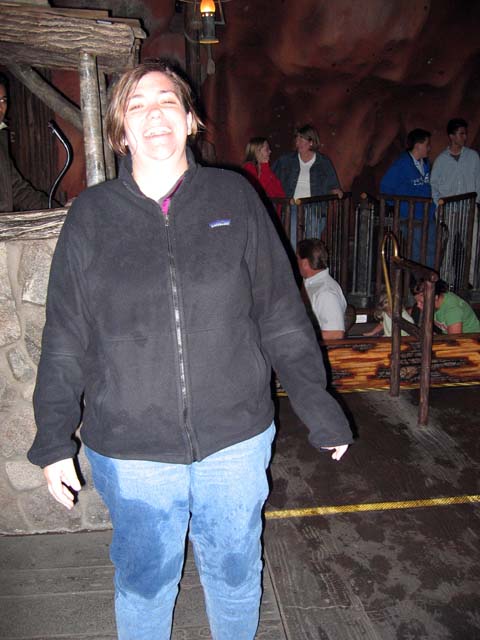 Told ya. Told ya. You're gonna freeze.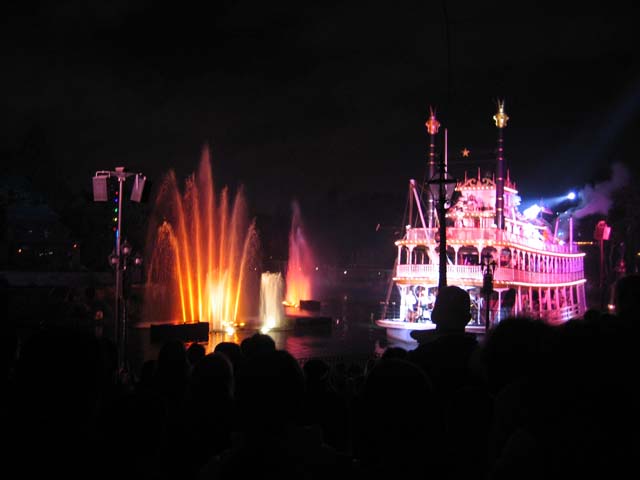 Now this was fun. Every evening they put on a big spectacular in front of Tom Sawyer's Island. Best viewing is from the sidewalk in front of the Haunted Mansion.
All the Disney characters plus a showboat and fireworks. How can it get any better than this?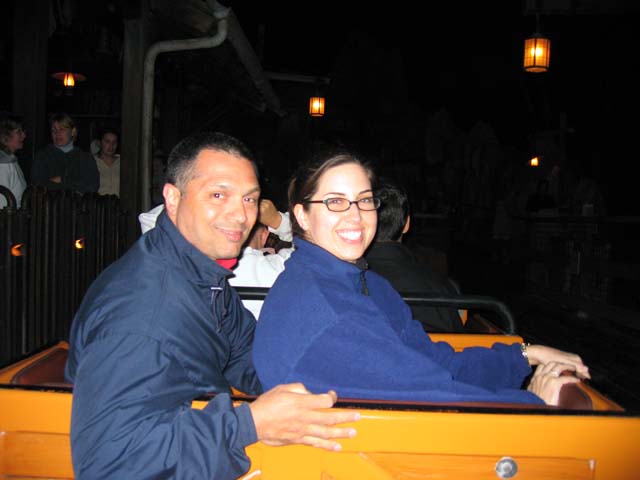 What ride is this? I don't remember. Looks like Big Thunder Mountain again, but I'm not so sure. After awhile they all started looking the same. Did we really ride it a second time? What on earth were we thinking?
Probably thinking we were having a great time.