Memphis to Newark, Newark to Frankfurt, Frankfurt to Athens, Athens to Heraklion, Crete. Lots of flying on this trip.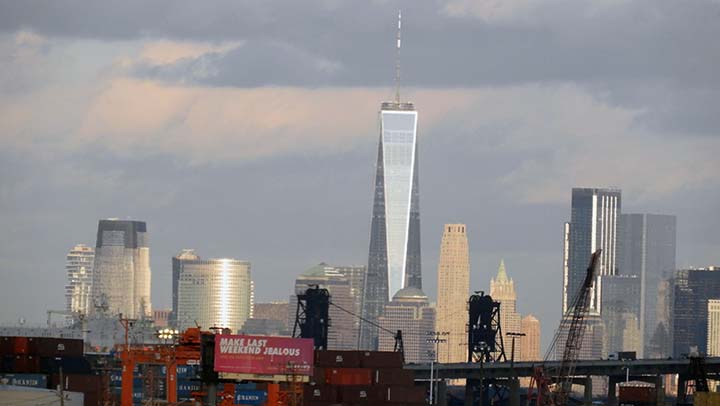 Did you know you can see the Manhattan skyline from the Newark airport? I didn't know that.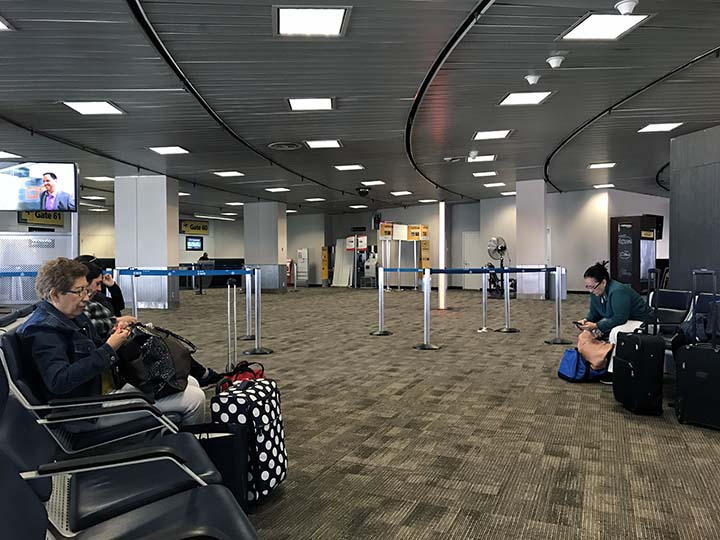 The Road Scholar travel agents set me up with an eleven-hour layover after my flight from Memphis to Newark. I will watch them more carefully on future trips. Yes, I sat here for eleven hours.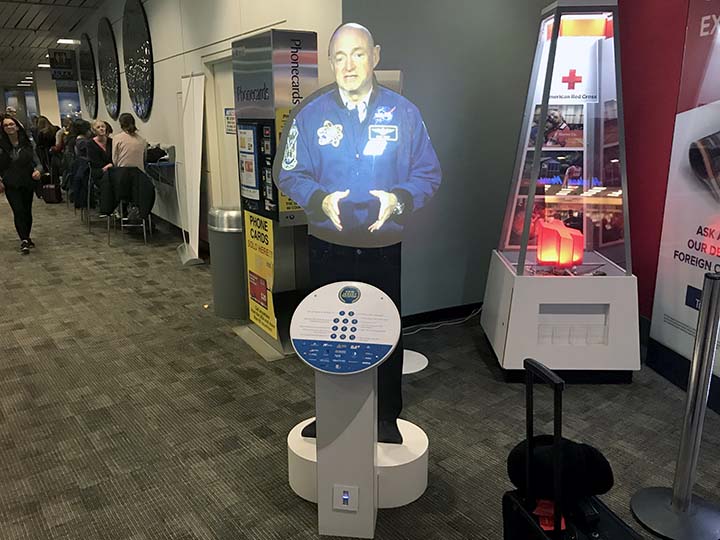 But a hologram of Mark Kelly was there to keep me company and answer any questions I might have about NASA. That was nice -- for about 10 minutes.
Our plane arrived in Newark an hour late due to "an unruly passenger" back in Europe. It was a Lufthansa 747 that was equipped with down and forward-looking video cameras. I'd never watched my plane take off like this before.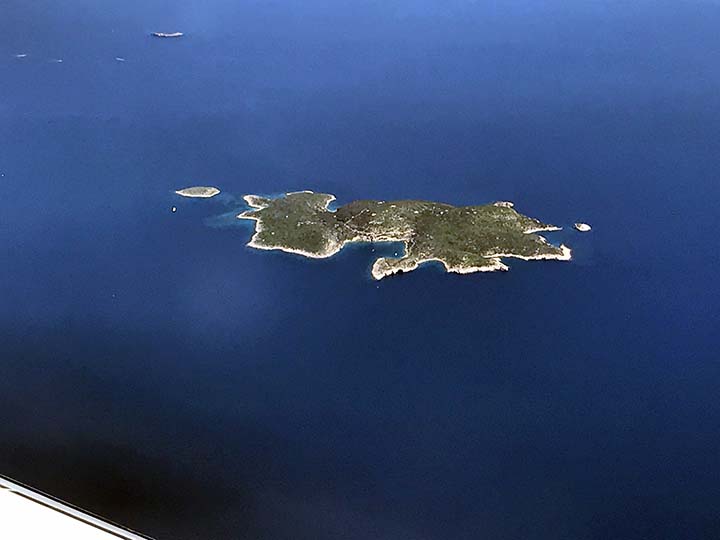 On the flight from Frankfurt to Athens I got to see my first Greek islands.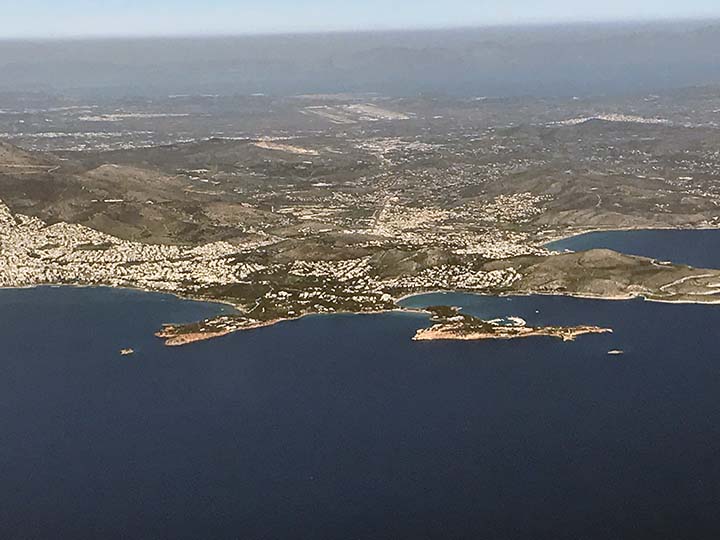 And Athens too. I sure hope this weather holds for the rest of the trip. (Basically it did.)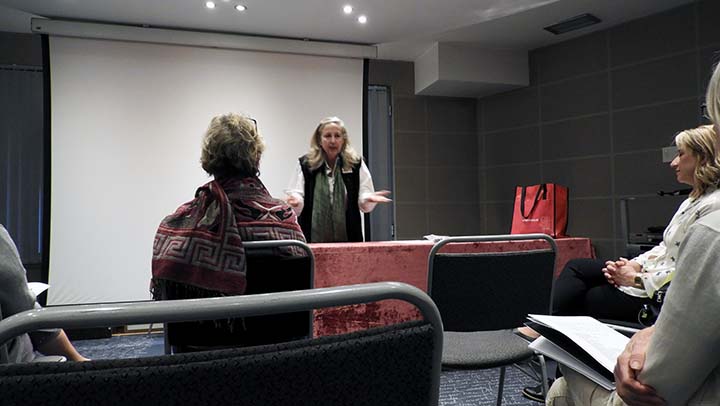 When I arrived in Athens I was met at the airport by a Road Scholar rep and was whisked to our hotel, where at 6 pm the group met for an orientation session with our terrific group leader, Eleni Petroutsou. Eleni explained it all.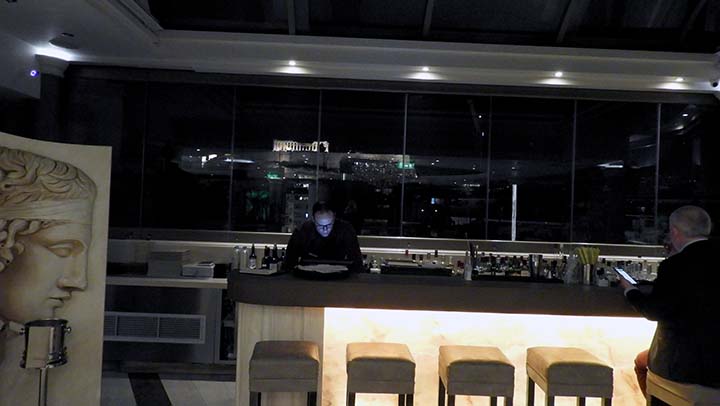 We stayed at the Athenian Callirhoe Exclusive Hotel. That's quite a mouthful, but it was a nice place and they did have a great view of the Acropolis.