Gate 1 put us up in some very nice hotels this trip, and the Trident in Agra may have been the nicest of them all.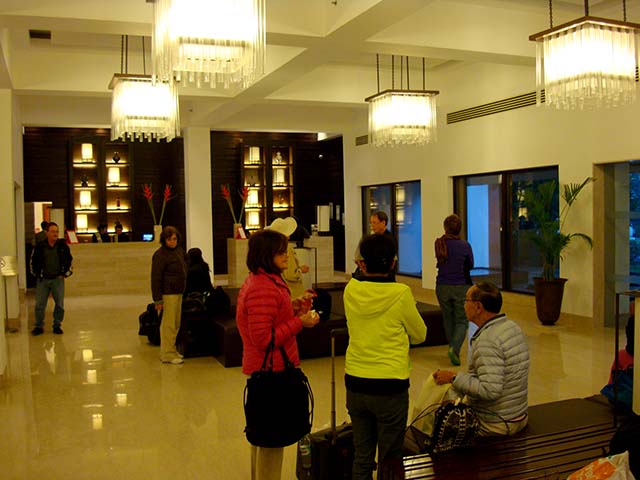 We enjoyed very nice accommodations here -- just look at the lobby.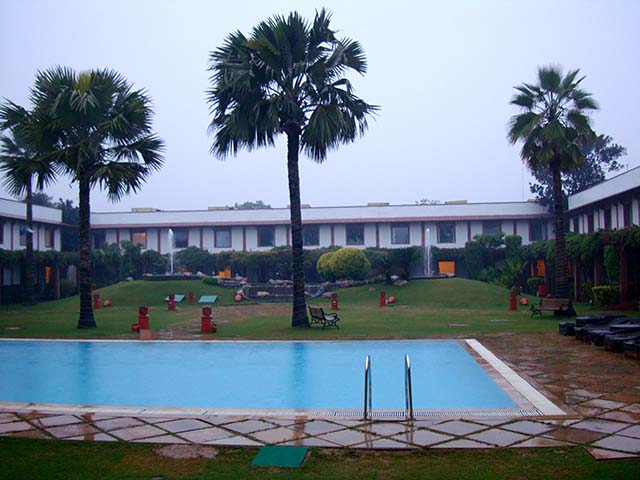 What a shame it rained the entire time we were here.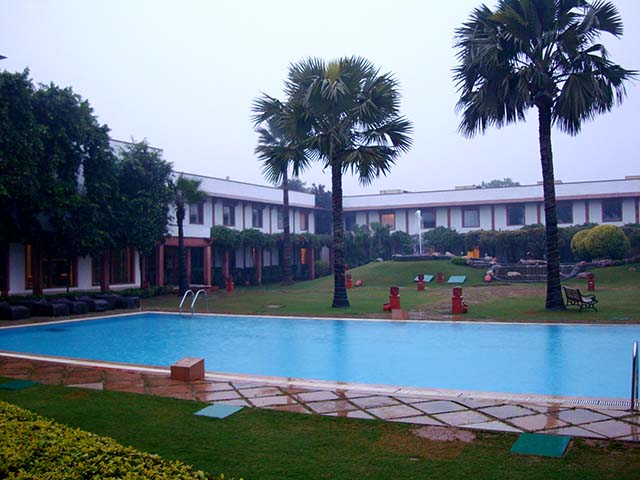 The pool is actually overflowing with rainwater.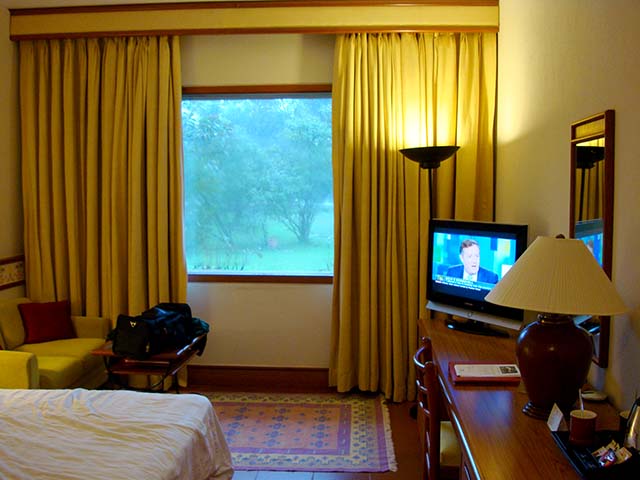 Nice room, though, with a great view of the rain out that window.