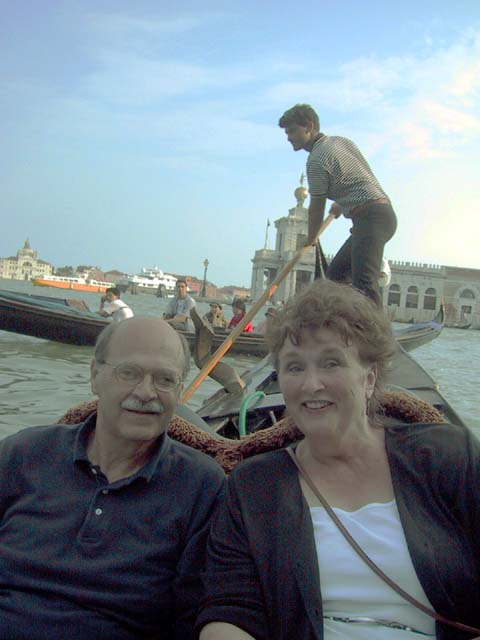 I told you I wasn't going to get myself in one of those silly tourist excursions in the gondolas with the accordion player and the singer.
But here I am. And I seem to be having a good time.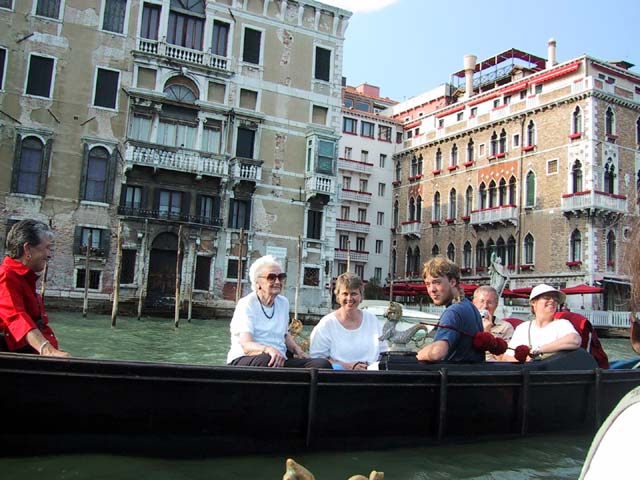 Some of our fellow Globus tourists. That's Maureen on the far left, with Eileen, Pat, Tim, Doug, and Anne .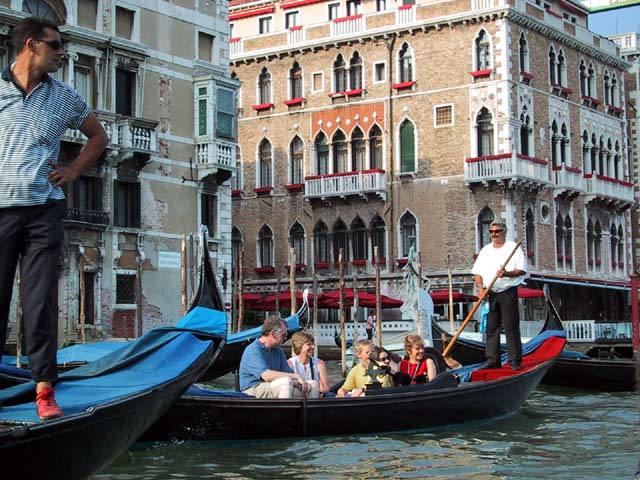 Everybody rides the gondolas.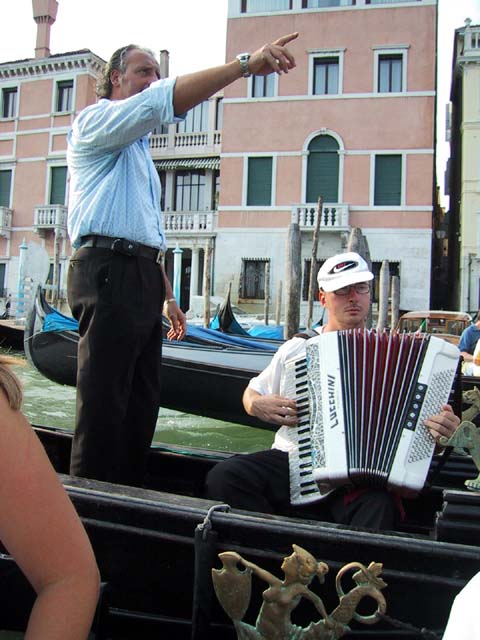 And endures the accordion.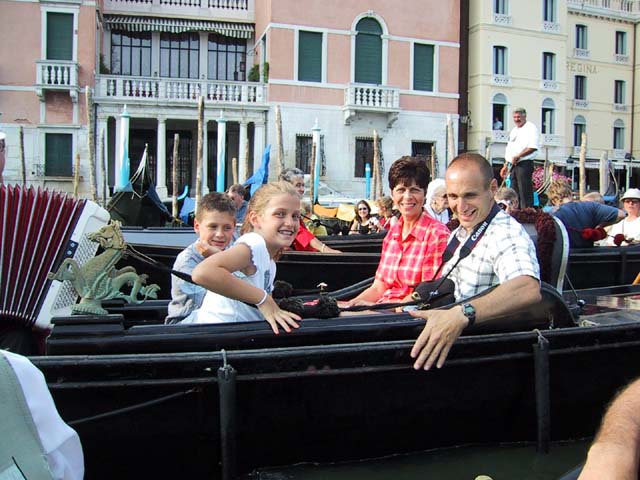 More of our party: Joe, Talia, Dianne and Mike.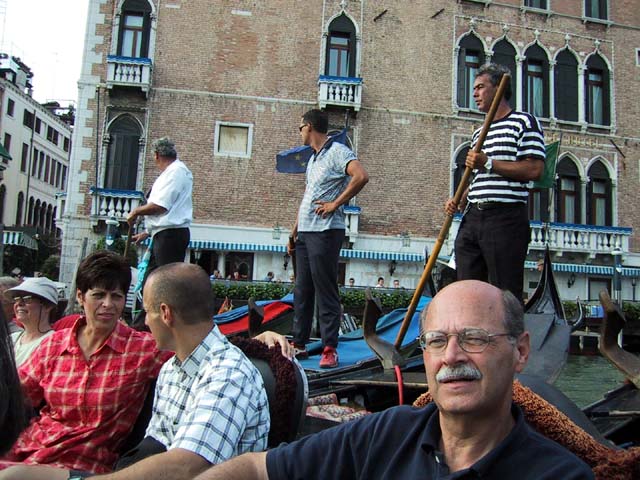 Sid seems to be having a good time.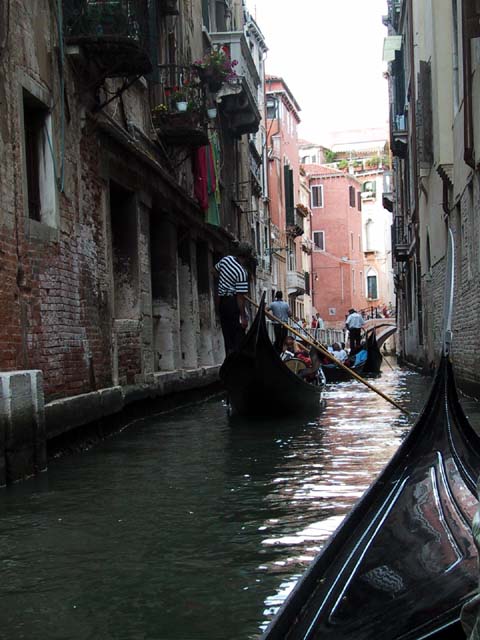 Negotiating a watery alley.
Logjam.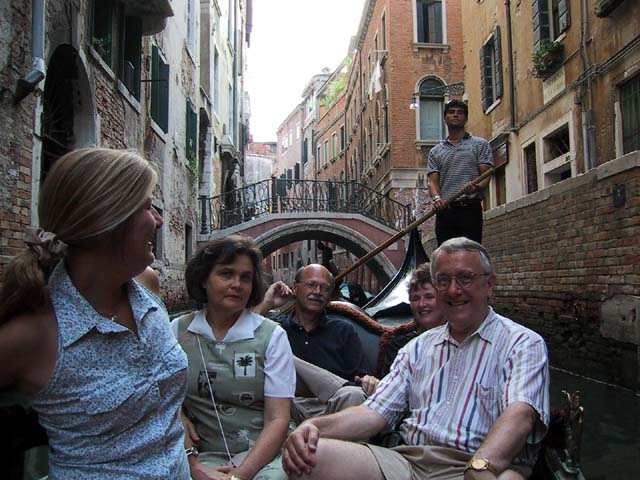 But the tourists are enjoying it all.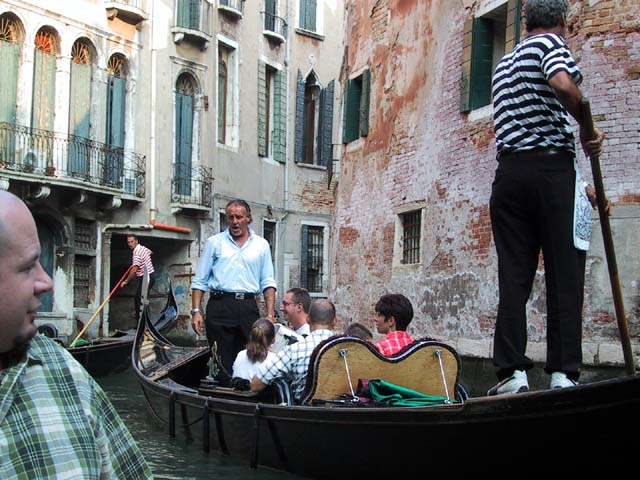 He just wouldn't stop singing.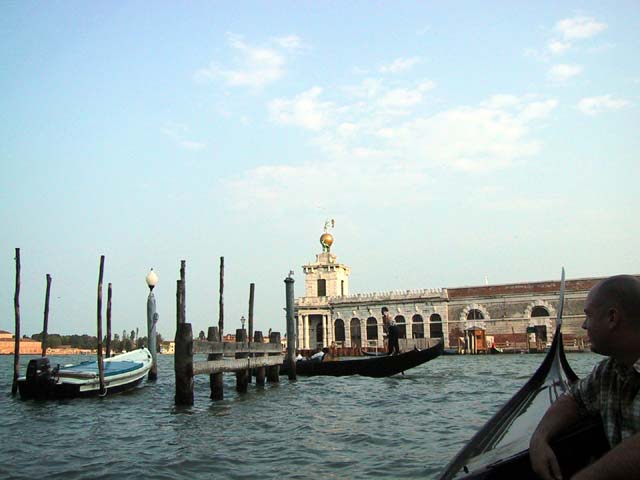 The customs house again.