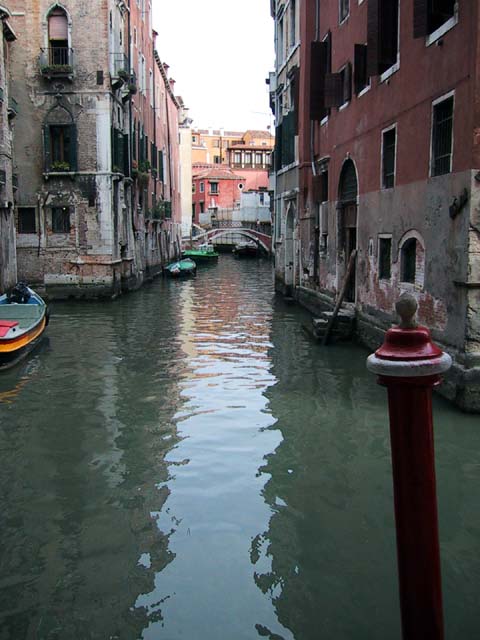 Here we are, bright and early the next morning, ready to go on a tour of Venice. Well, Margia and Bill are ready. Sid and Claudia have decided to tour on their own.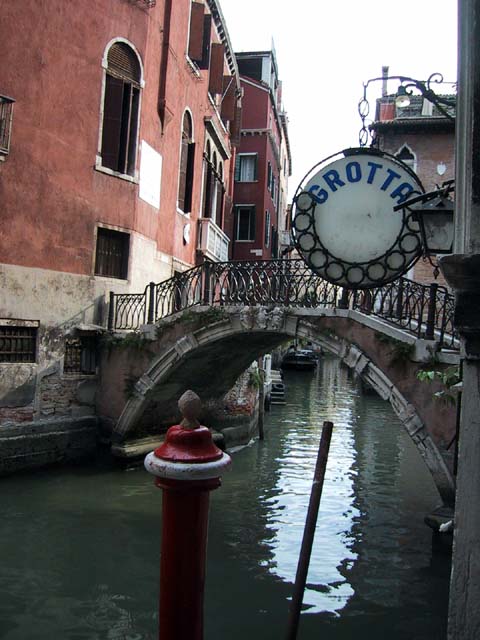 This is the view from the back door of our hotel. We'll be crossing that bridge very shortly, headed for a genuine, unadulterated, full-blown tourist trap. And we'll learn how for centuries Venice has been noted for its glass making.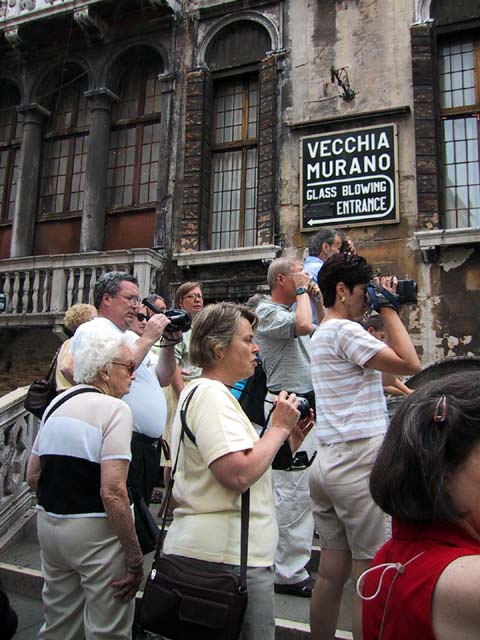 The glass company is up ahead, but everybody seems intent on taking pictures of a boat in the canal.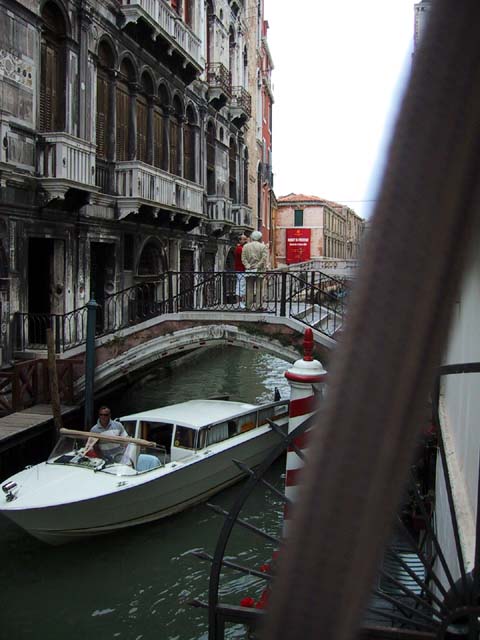 There it is. A boat in the canal.
Now we're in the glass-blowing factory. That's a full-sized glass sculpture of a horse.
And here's a glass-blower at work.
Don't touch, it's hot.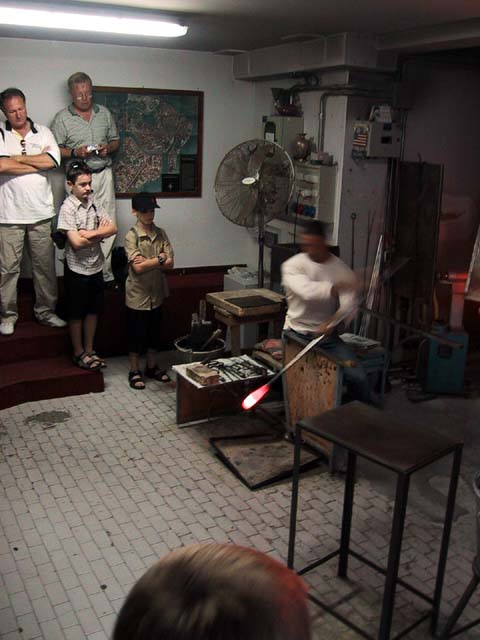 Let's hope none of that drips on Sam and David's toes.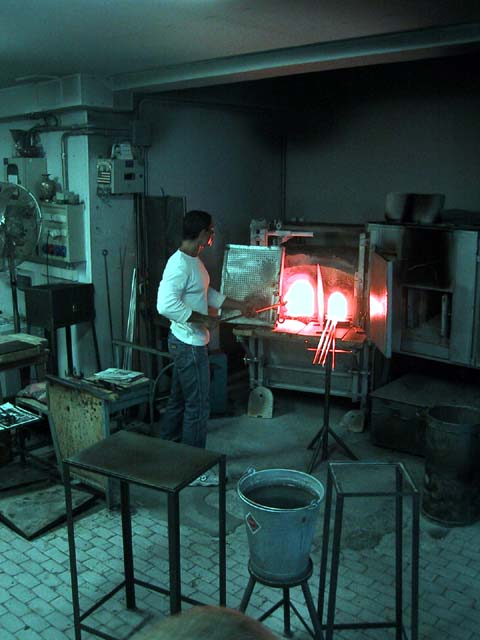 Hotter still.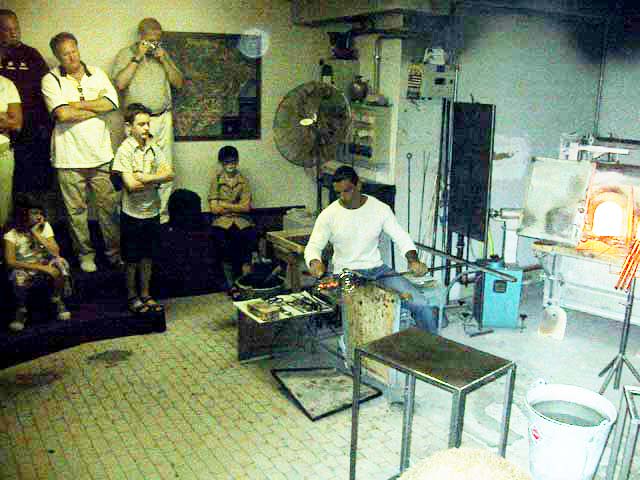 Almost done.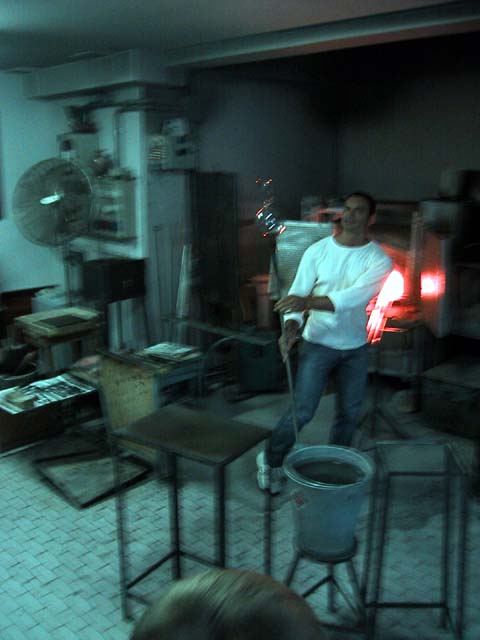 Voila. A vase.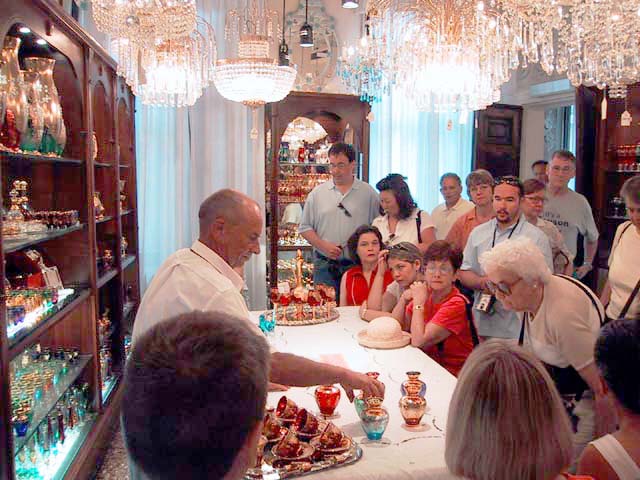 And now the tourists get the hard-sell. "Don't take pictures, just listen to me." Good grief.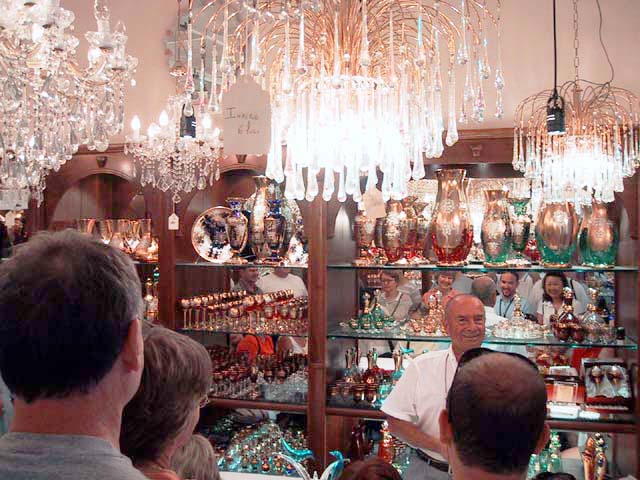 Please, put the camera away, you can take pictures later.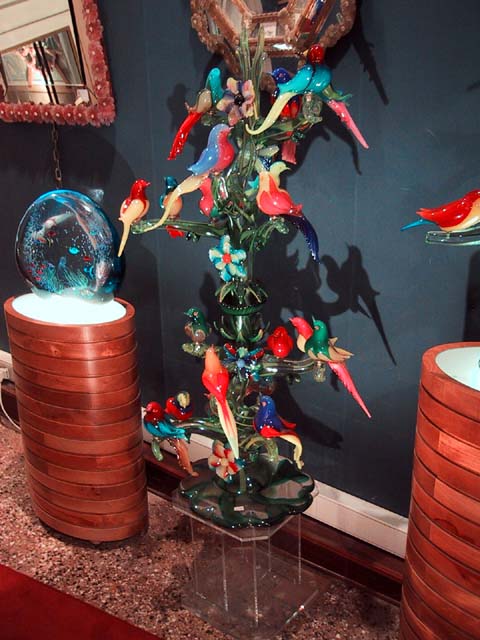 Glass birds.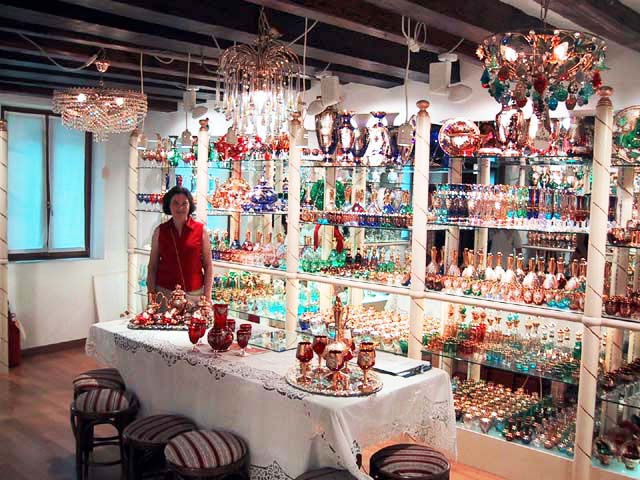 Glass, glass, glass.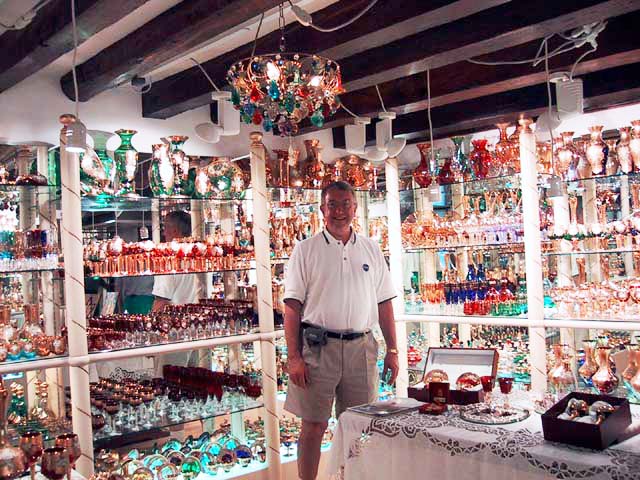 That's enough. I'm outta here. But hey, all in all, as tourist trap visits go, this was fun.