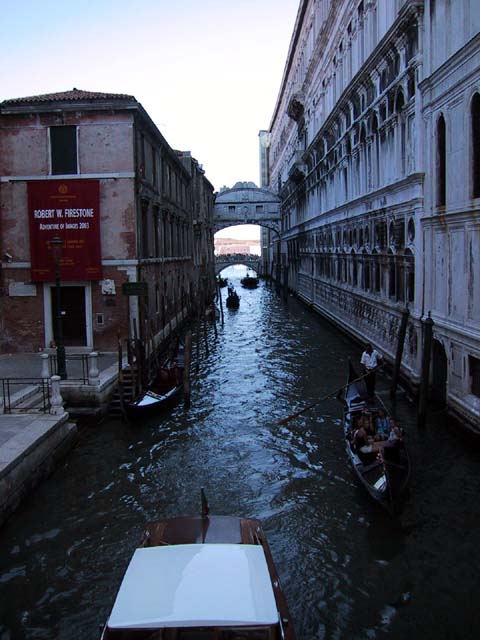 Claudia and strolled back to the hotel. That higher arch in the distance is the Bridge of Sighs, this time from the outside.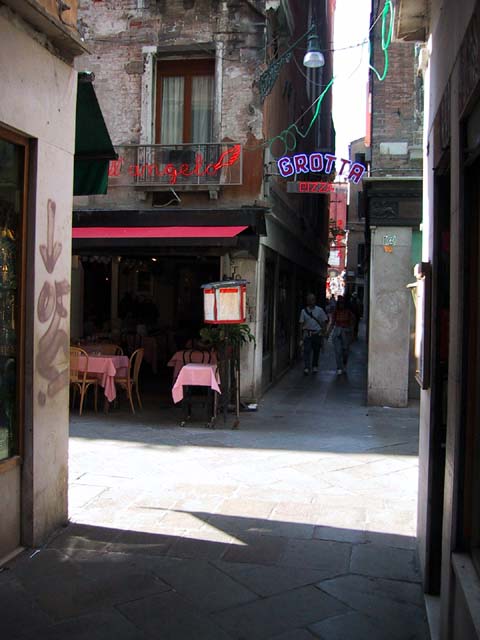 Our hotel is just up that alley, under the Grotta sign. The restaurant on the left is where we had the elegant dinner.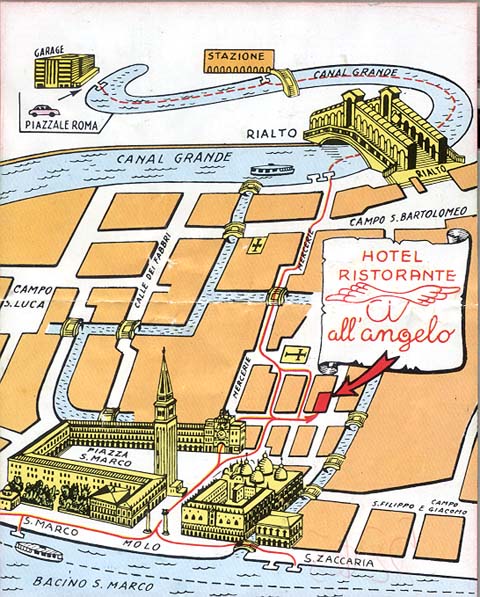 We had an incredible location. According to Daniele, most tourists stay outside Venice in the evenings. But not only did we have a hotel in the city itself, we were just a stone's throw from San Marco Piazza.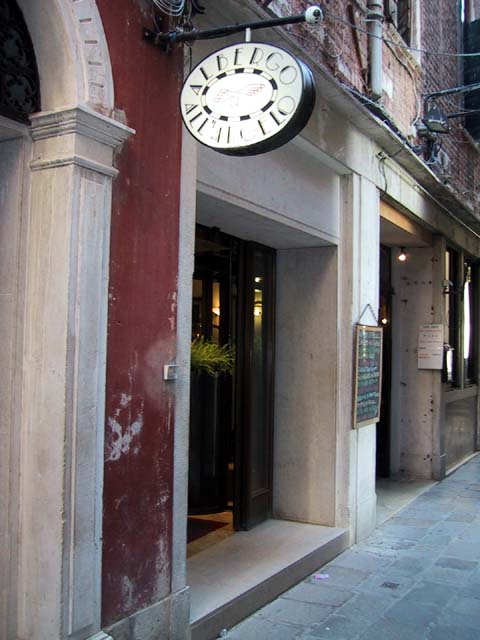 Entrance to the hotel.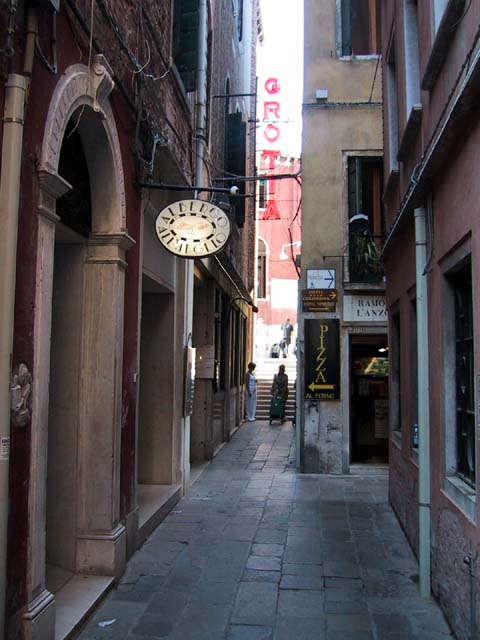 More alley by the hotel.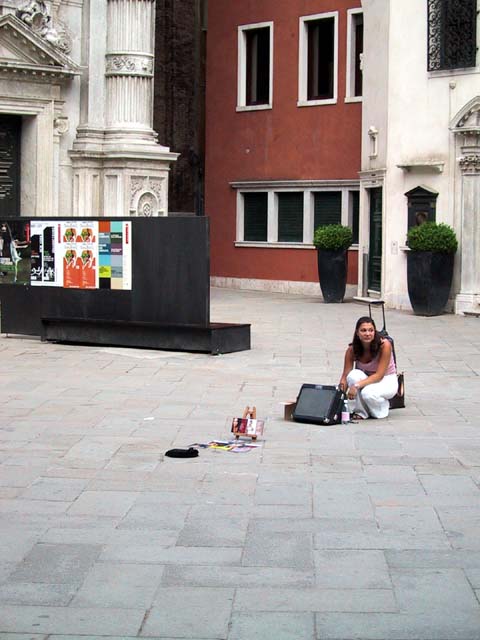 We regrouped after the excursion, and all four of us went out to find a place for dinner. We heard this young lady before we encountered her in a courtyard. Her boom box played the accompaniment while she sang arias. When we first heard her, she was singing a piece from Carmen.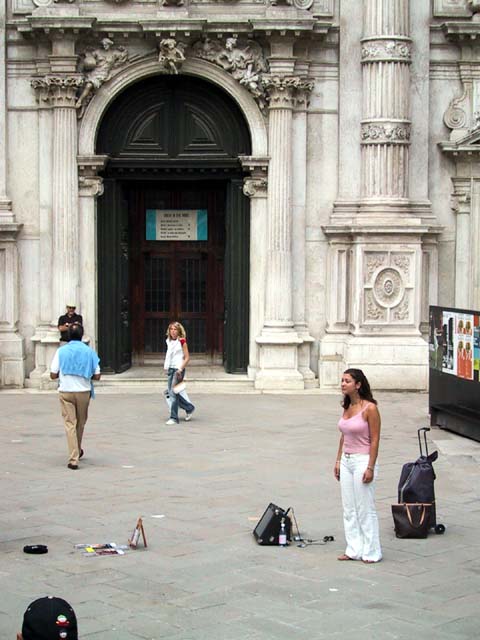 And she was really good.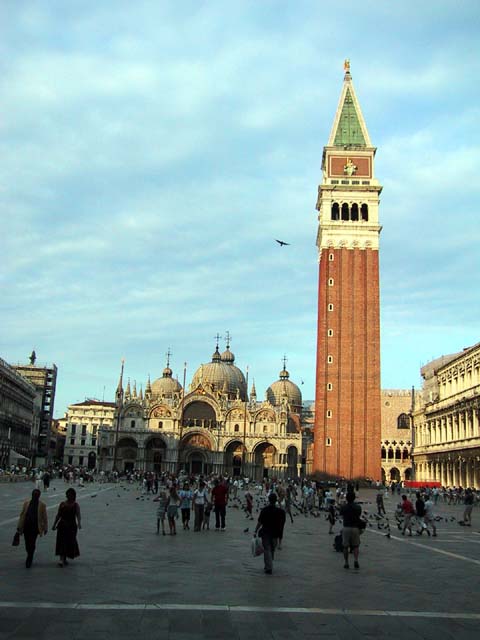 We should have done a better job of finding a place to eat this evening. Don't know exactly what went wrong, but it was only a minor glitch.
"Where do you want to eat?"
"I don't care, where do you want to eat?"
Don't you just hate it when that happens?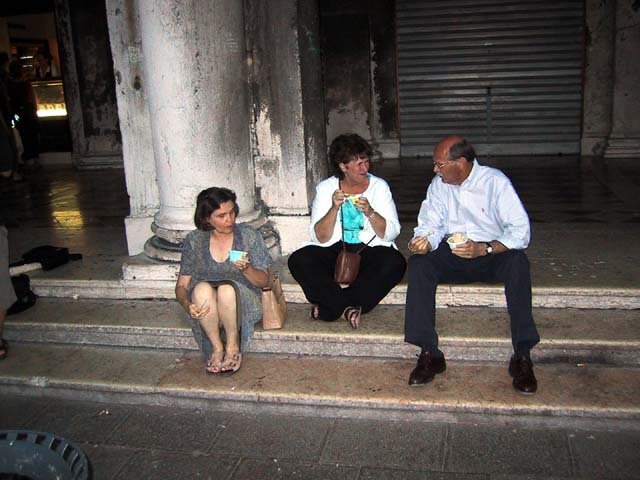 Gelato can cure the glitches.
Yum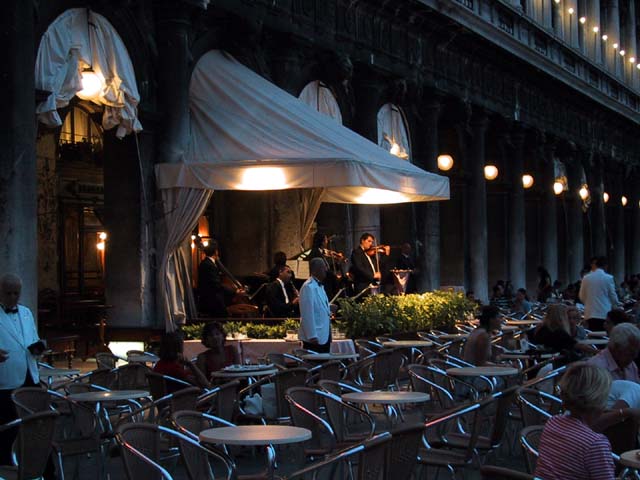 San Marco Piazza is really very nice in the evening.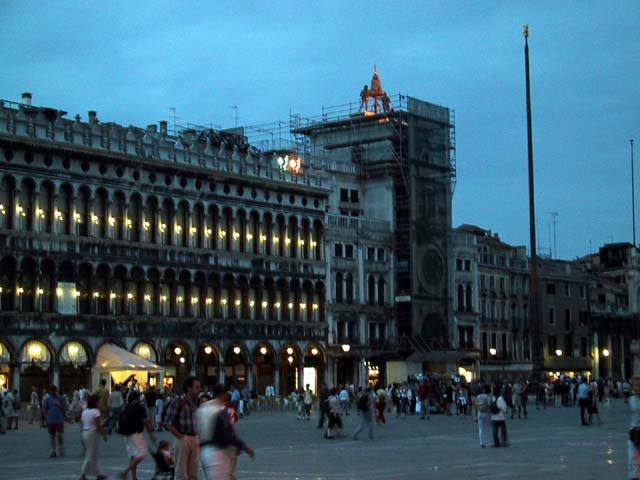 Very, very nice.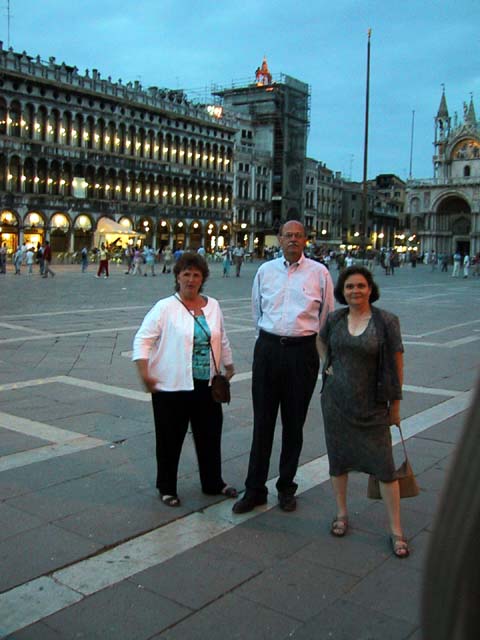 Buncha tourists.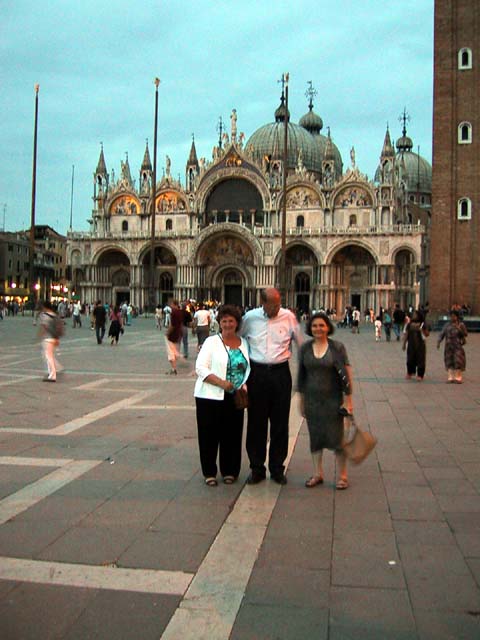 Having a great time.