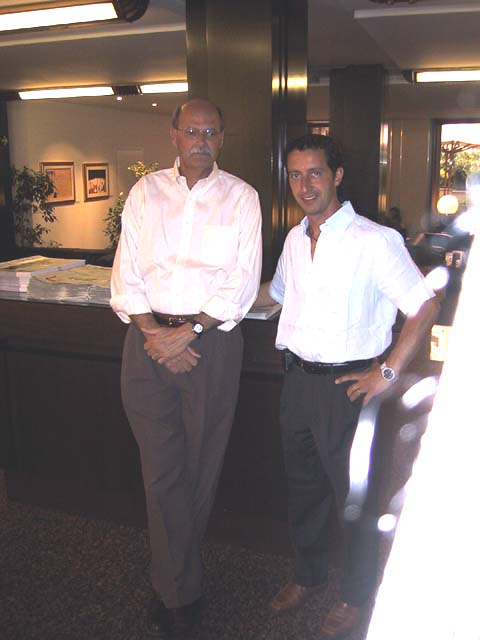 Sid and our driver for the entire trip, Domenico.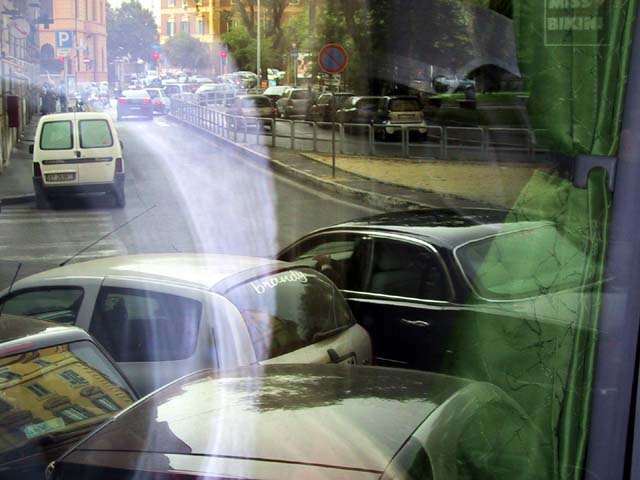 We boarded our Globus bus at the hotel, headed for a final meal and an after-dark tour of Rome. But within 100 yards of the hotel, the bus encountered a double-parked car that blocked our way. We must have spent 20 minutes stuck in the road, waiting for the driver of the car to show up and let us by. That's the car there in the picture, the black one. The driver has just arrived, ducked into the driver's seat, and started driving away. Domenico has given him a piece of his mind.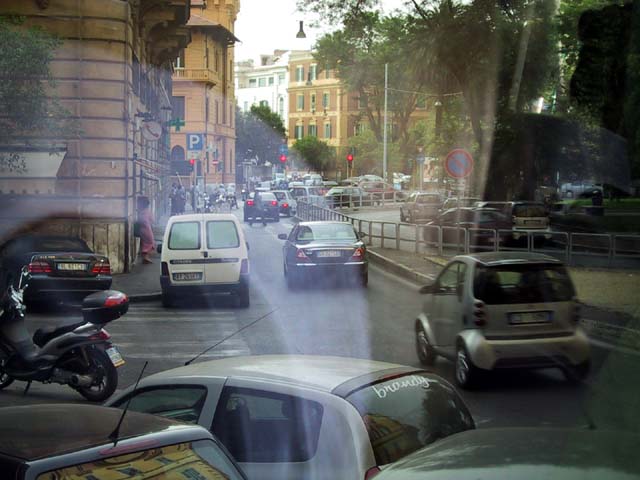 There he goes. The jerk.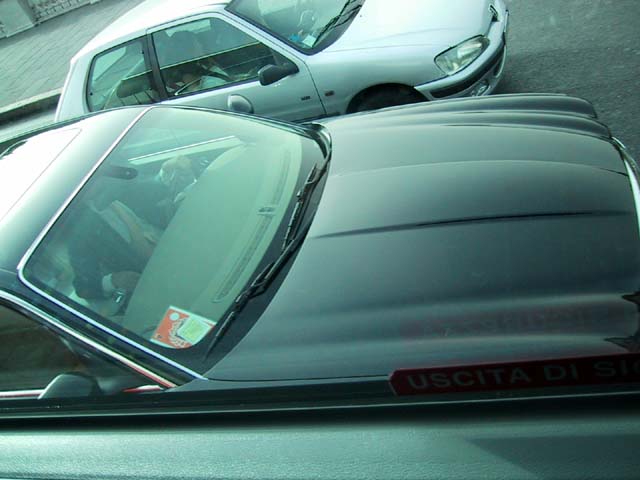 We encountered him a few minutes later in traffic. Daniele said he made an odd gesture with his hand. Something about being number one, I think.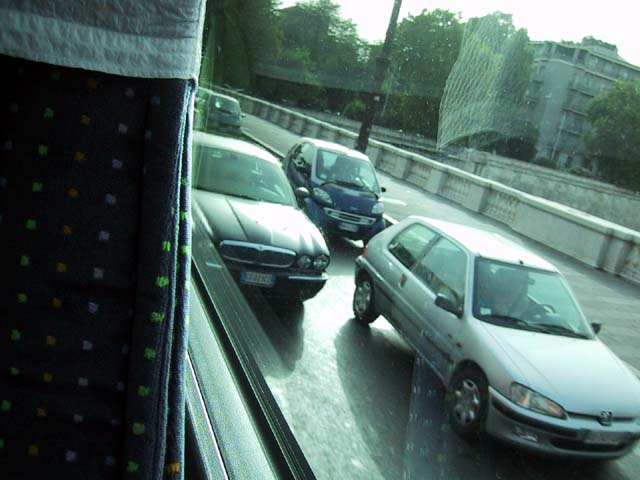 We even passed the guy. Excellent.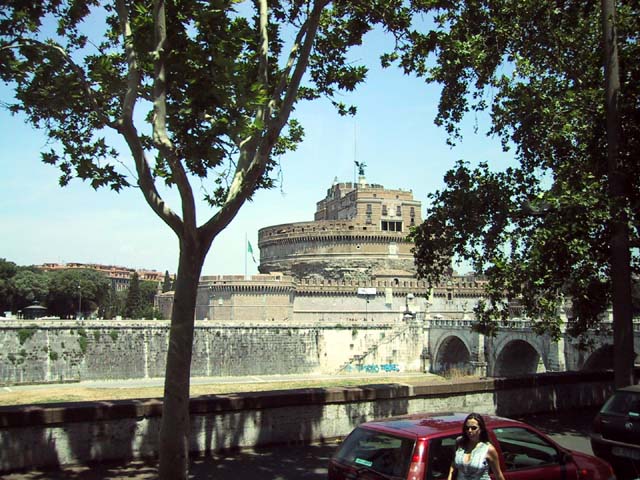 At one point on this final evening of our trip, we drove past the Castel Sant'Angelo, which, as you may recall, we visited on our first day in Rome. It seemed so long ago.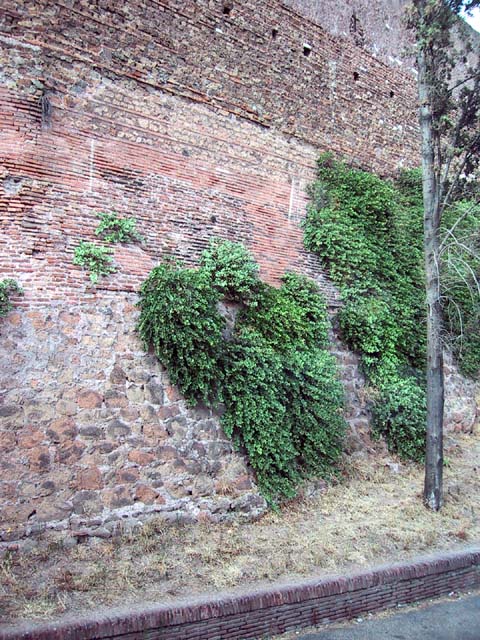 That foliage growing from an ancient Roman wall is capers. According to Daniele.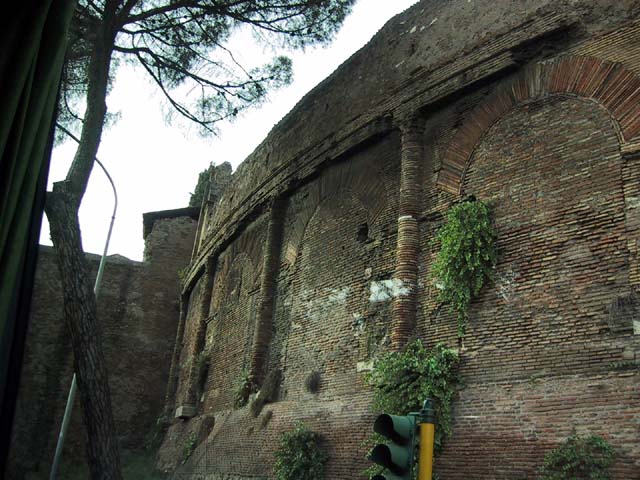 More capers.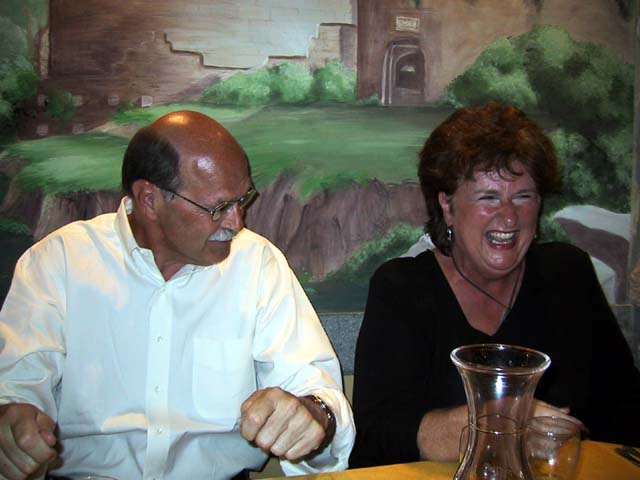 Now we're having dinner. Once again the quality of the food is adequate, but nothing wonderful. We're in a restaurant that caters exclusively to bus tour groups. And to me that was a disappointment. On the other hand, we did have a good time.
See what I mean?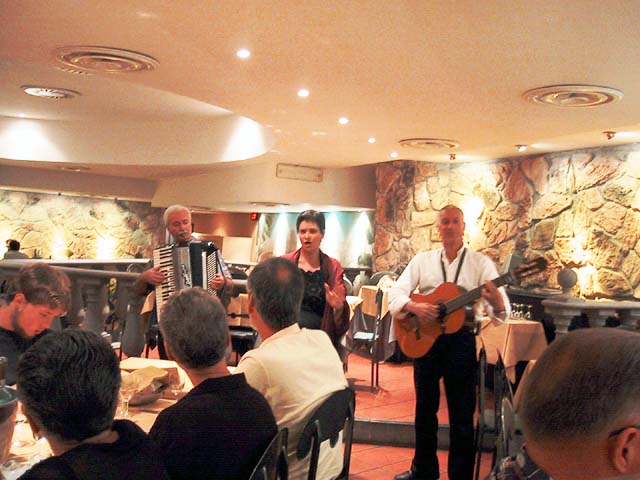 More singers. But this group was pretty good. They even included a bit of Verdi.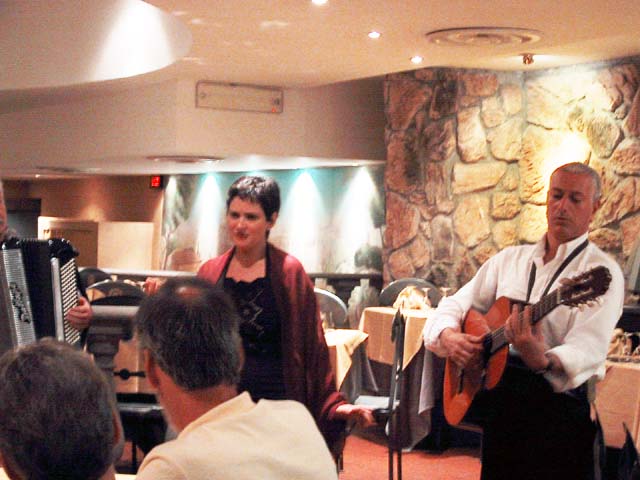 Yeah, I had a good time.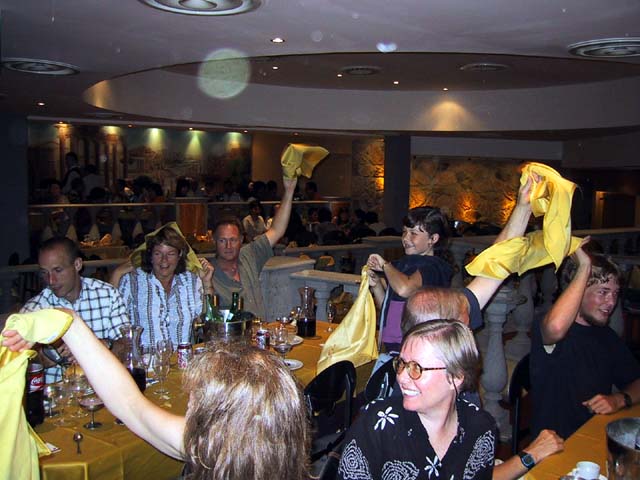 Waving goodbye to Rome.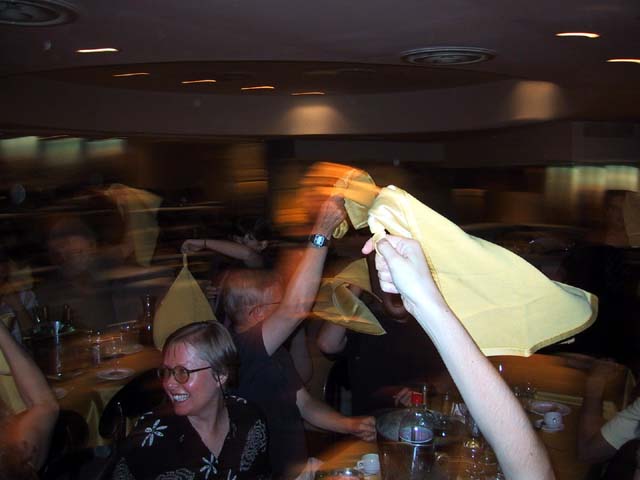 I pressed the button on my camera by mistake and came up with one of my favorite pictures of the trip. That's Anne in focus.