This page is narrated by Patty, too.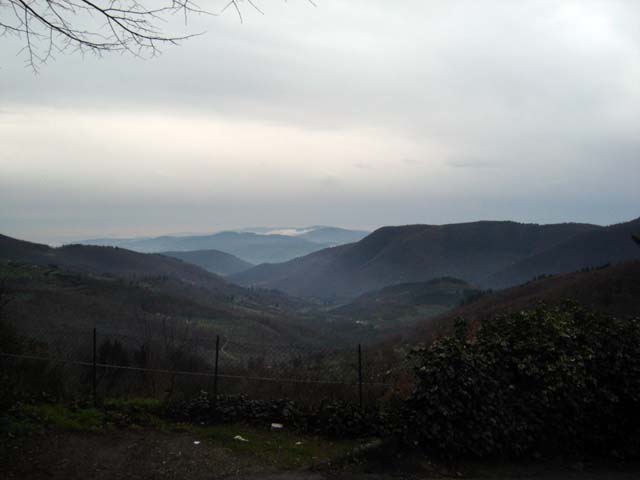 On Patty's first full day in Florence, she decided instead to see the gorgeous Chianti countryside. Yes, Virginia, that is snow in the distant mountains. And rainy drizzle where I am standing.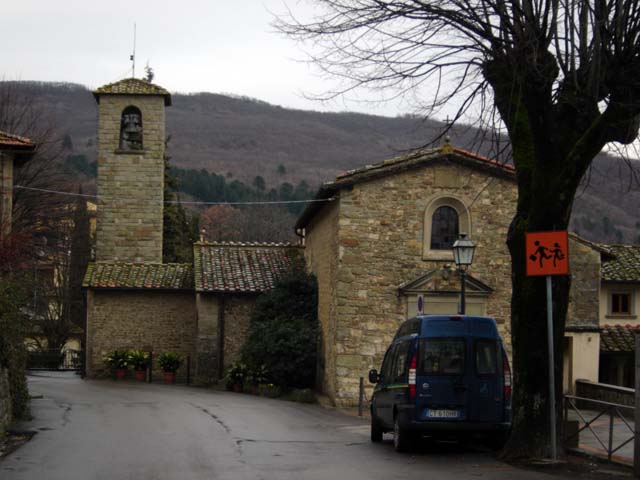 Our tour took us to the tiny town of Santa Brigida. And a church named for her.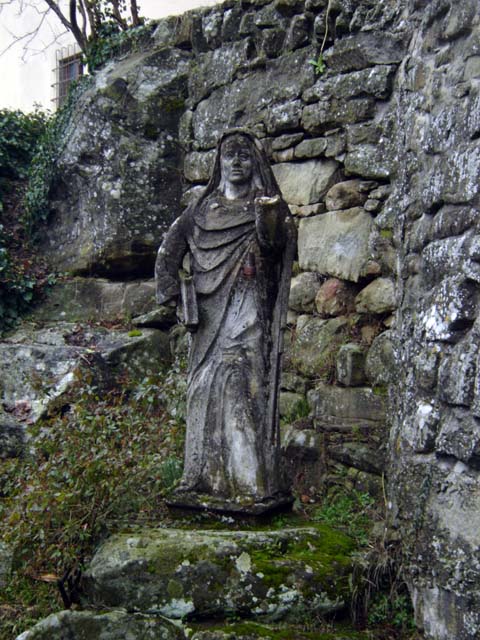 And here she is!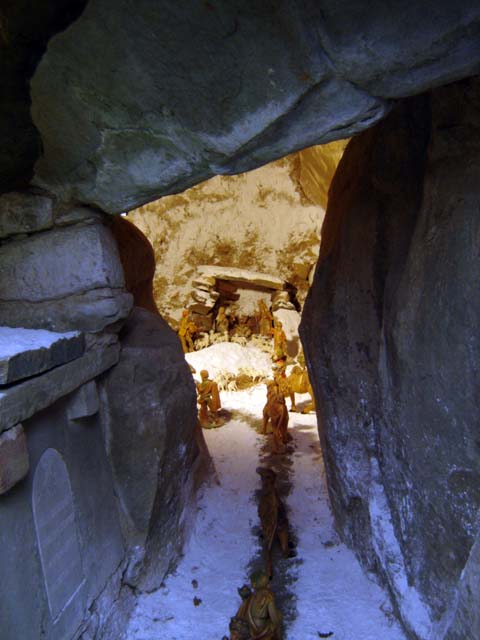 The reason she is famous is because, after the death of her brother and a lifetime of doing good works, the poor lady got tired, and retired to this cave. She lived in the cave, as a hermit, except for a wild turtledove that kept her company, for another 30 years or so. She lived on grass, wild herbs, and roots. I think it was really nice of the Santa Brigidians to provide this really helpful diorama inside the cave. It made all the difference in appreciating life in this cave. They have even reproduced a cave within a cave! And yet, with a caravan of people represented outside of the cave, I have to wonder about her "hermit" status. Oh, the figurines are each about 4 inches tall.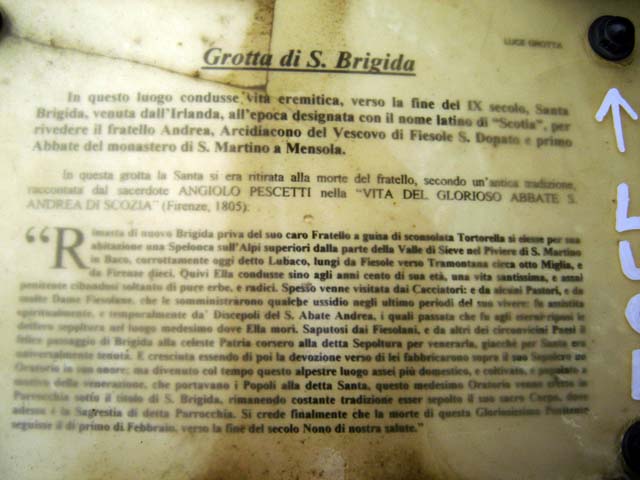 If anyone can read Italian, correct my story, will you?
But still, given Brigida's view, I could stand to live in a cave.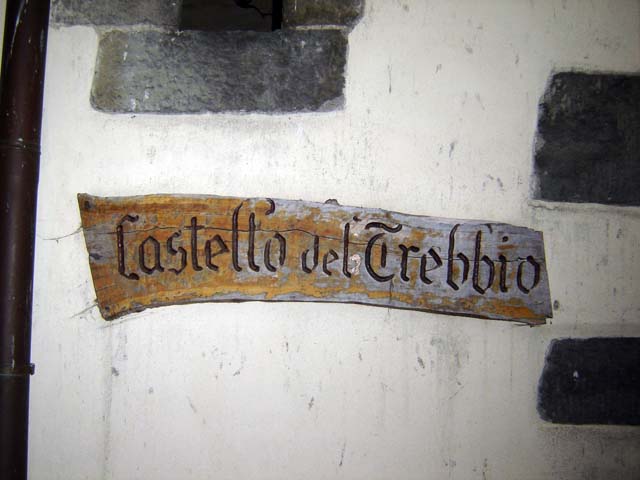 Then to this winery for a taste of the local specialties. Chianti wine and olive oil.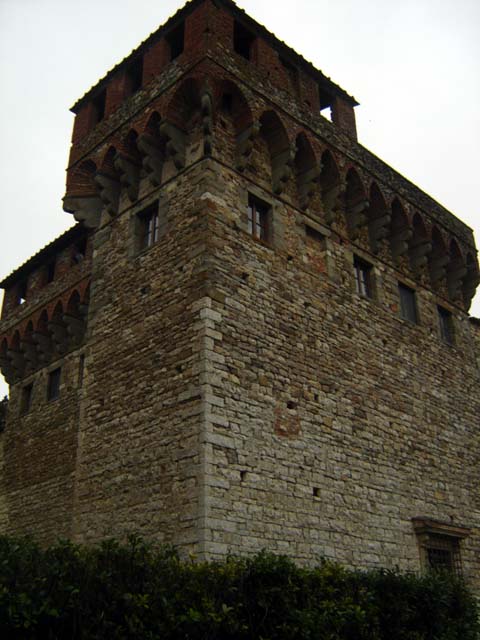 The winery was a castle once owned by the Pazzi family, arch rivals to the Medicis. A nice part of the visit was hearing the history of the family that now owns it. It was actually a beautiful love story. The castle was a gift from the husband to his wife for giving him a second chance of happiness in life.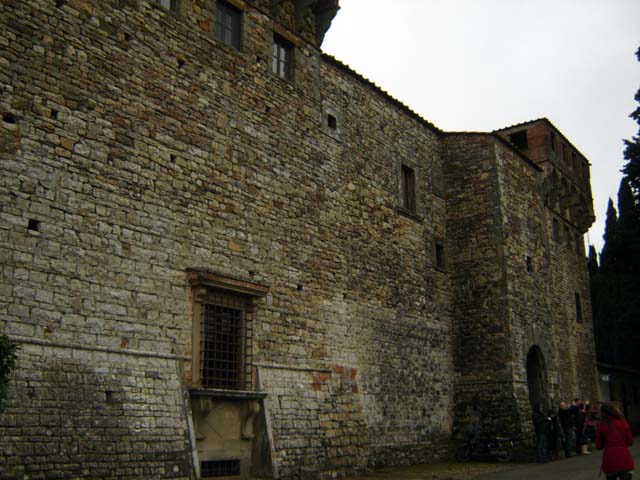 The building was a lot more interesting than I can demonstrate in a not-very wide angle photo.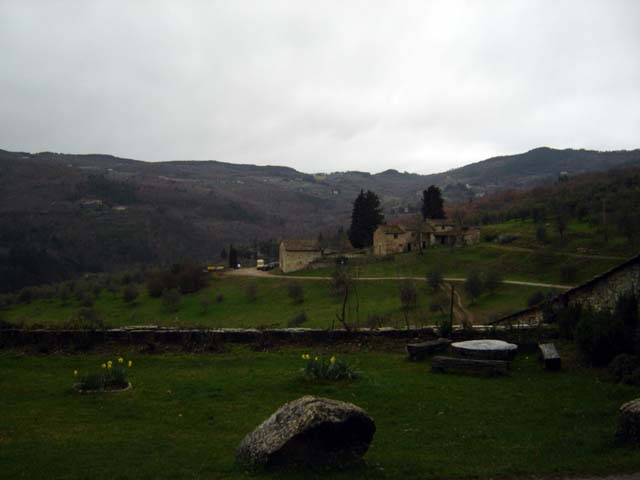 And the countryside was absolutely stunning. I am coming back here some day, just to spend some time in the Tuscan small towns and villages.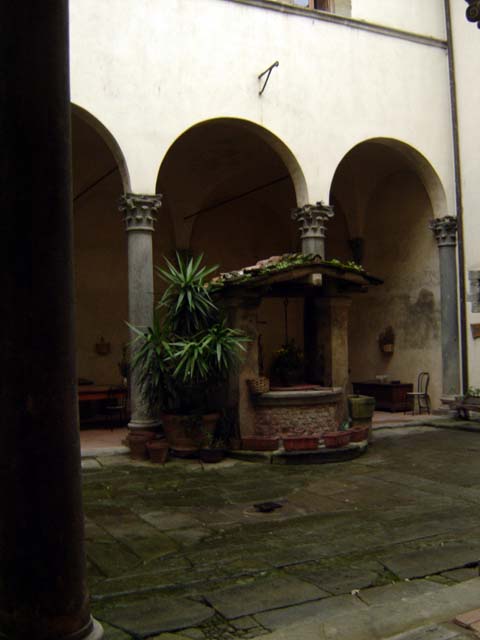 The interior courtyard. With a well, ancient olive oil press, and wall carvings by Donatello.
Alberto (left) was our guide, and he was exceptionally funny. He took us on a tour of the "conspiracy room" where the Pazzis planned the ill-fated murder of Lorenzo and Cosimo Medici. The man on the right is the groundskeeper. The family hired him in the 1950's and wrote an unusual contract. He had to work every day and could never be married. When the daughter took over the estate some 20 or 30 years later, the groundskeeper asked IMMEDIATELY to renegotiate his contract. He was married the next day and spent a 3-day honeymoon in the same town. And he's been at work every day since. Priorities, hmmm?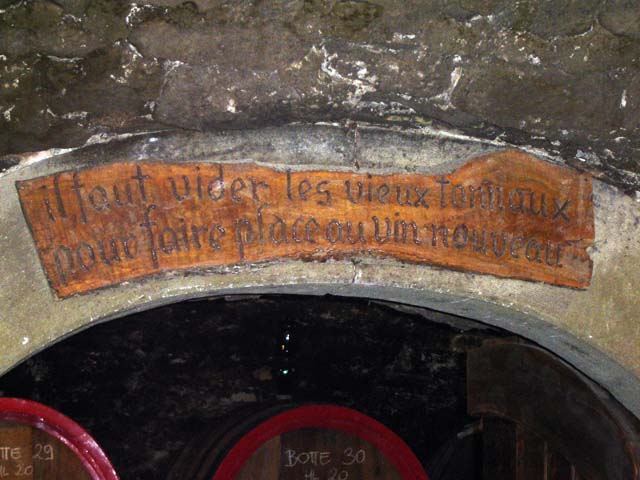 After a tour of the castle, Alberto took us to the wine cellars. I like this sentiment. "It is necessary to empty the old casks to make room for the new wine." I think we can apply the same logic to Bill's wine closet....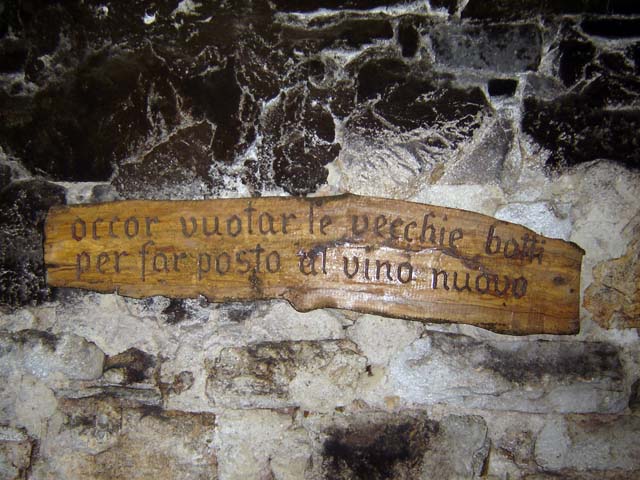 My grasp of the Italian language is limited to a menu, grazie, prego, and vento forte. (Okay, vento forte comes later.) In any event, I think this sign says almost the same as the one in French. "It's necessary to empty the old bottles to make way for the new wine."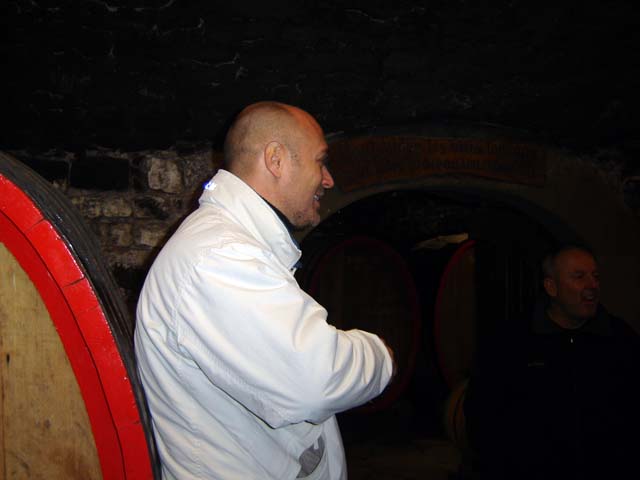 There's Alberto. He was such a cutie pie--and funny. When he was talking, I was so rapt I forgot to take pictures.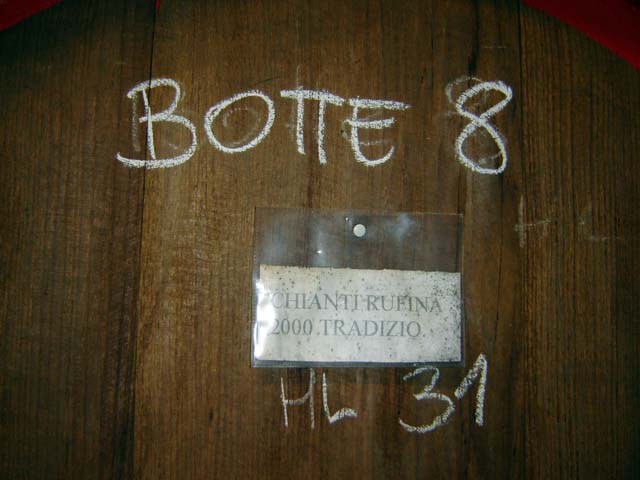 And then I remembered I was surrounded by wine!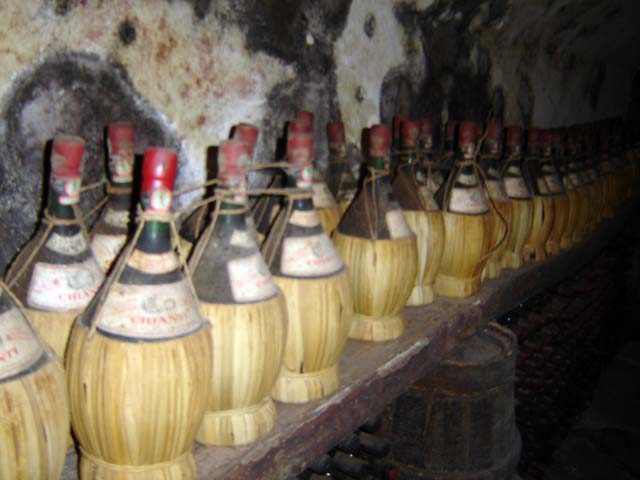 I even learned about old versus modern Chianti. I'll share a tip with you--if someone offers you Chianti in a straw covered bottle, they are NOT YOUR FRIEND!!!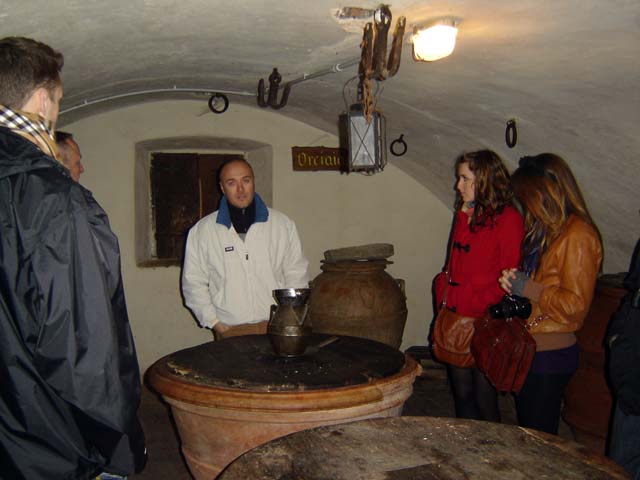 Now we are in the olive oil room.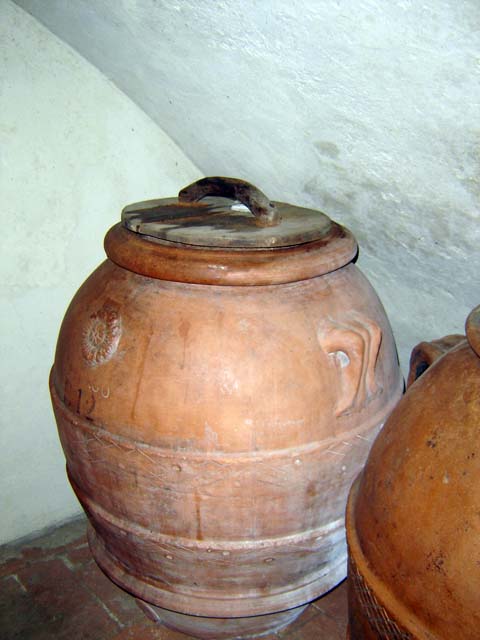 These gorgeous 250L terra cotta vats, used by Italians for 2 thousand years to store their olive oil, have since been deemed "unhygienic" by the EU. So they have to use ugly stainless steel (the sight of which we were spared)!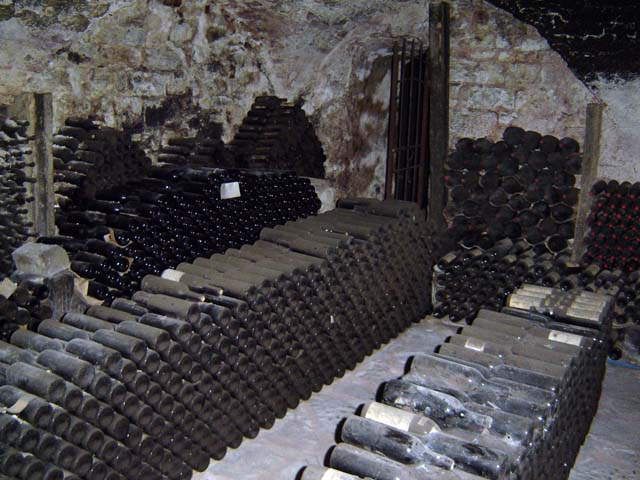 Old wine.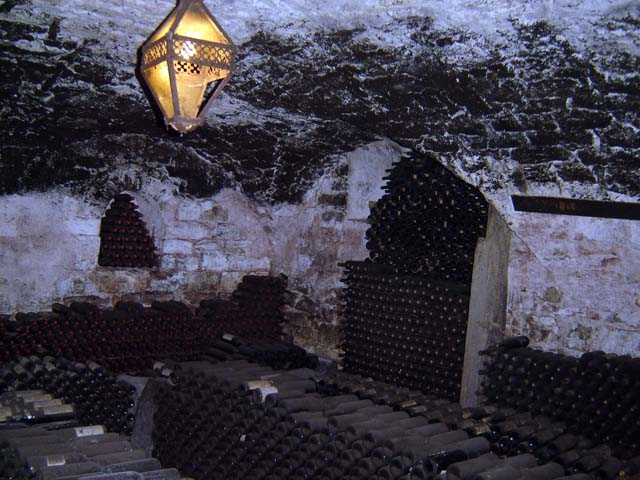 It was a really gorgeous wine cellar. And me without a corkscrew!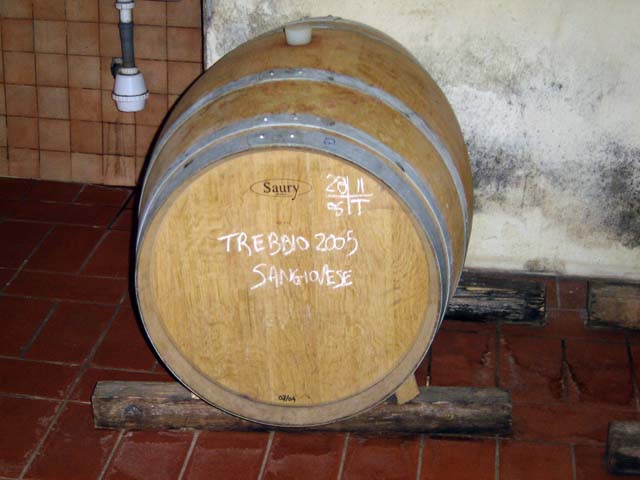 The Chianti I liked best was the Chianti Ruffina, 100% Sangiovese grape. Authentic, and full of flavor.
I wish I could be here for bottling days!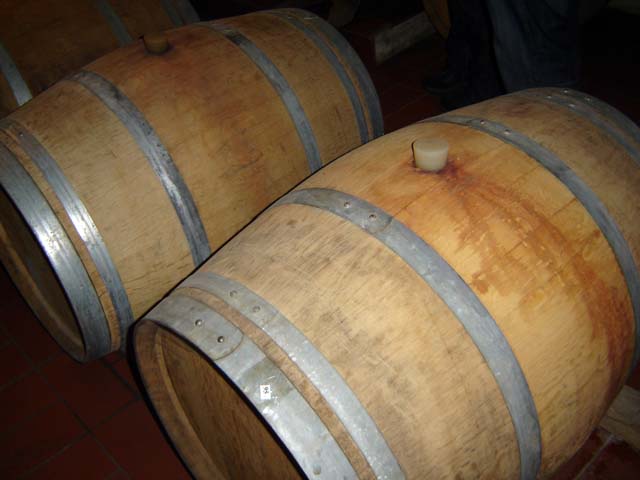 mmmm. mmmm. mmmm.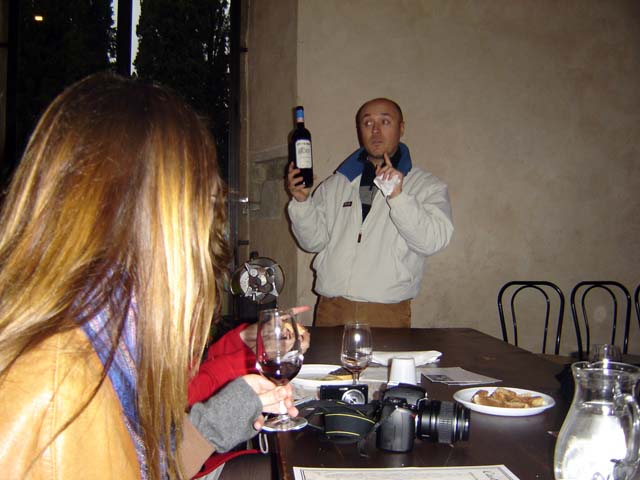 mmmm. mmmm. mmmm.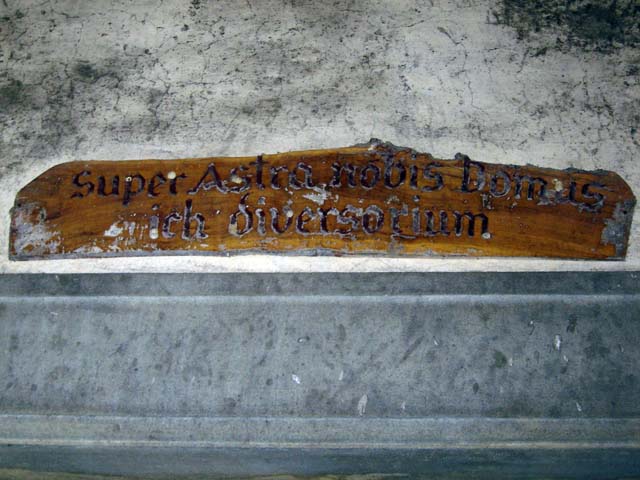 I am not even going to try to interpret Latin.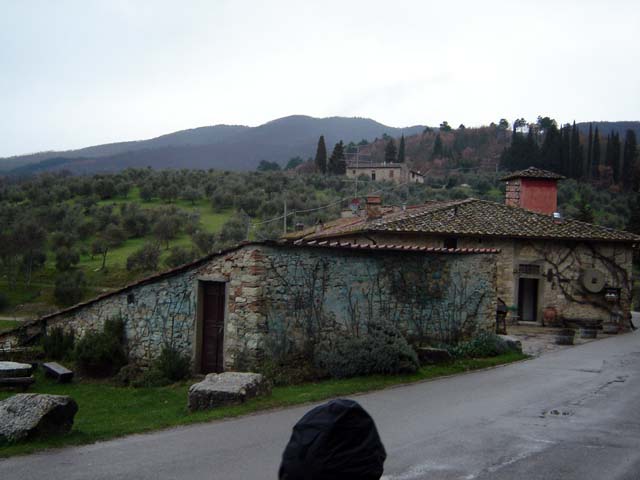 More of the countryside.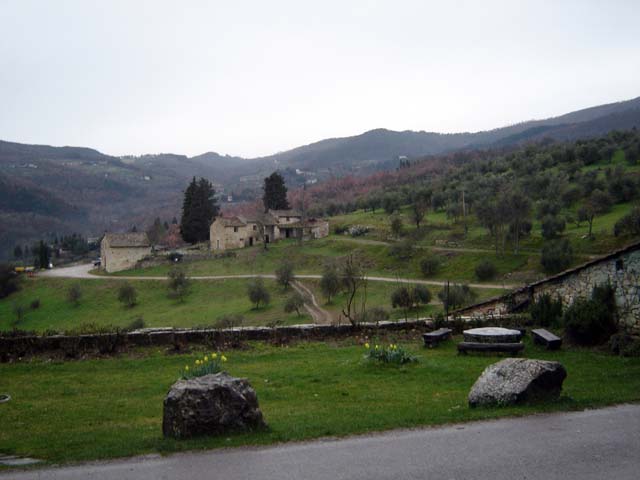 So green and lush. Even in early March. You can see a smear of pink where the flowering trees are starting to bud.
Anyone want to co-invest in a Tuscan villa?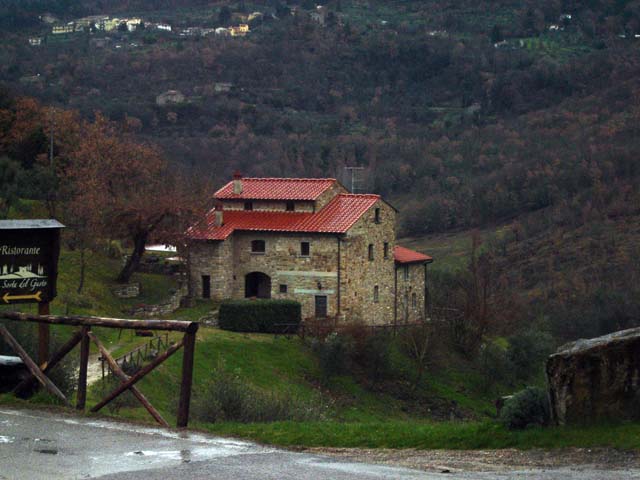 This one, if not the other?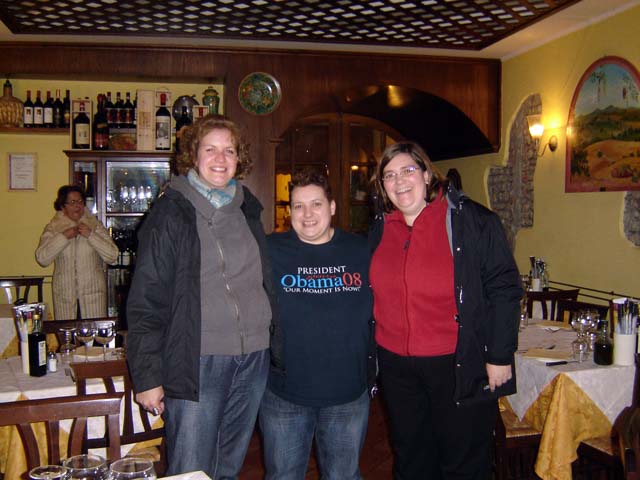 Back in Florence, my new friend Kathy and I had dinner at a trattoria. And when the owner, Dani, learned that I was from Washington, she came running back out with this t-shirt on.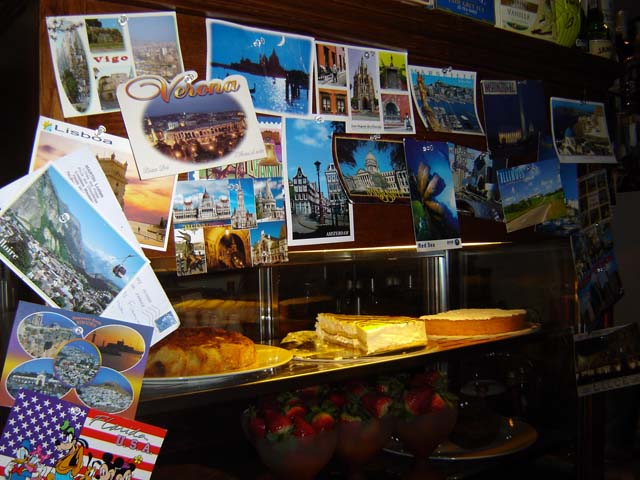 I am to send her a Washington postcard! I haven't done so yet...
The whole staff got into the photo spirit. It was a fun evening, and Kathy is going to meet up with us when we get to Venice in two days time.