Our last day of the trip was a bus tour of Naples and Pompeii. Even though it was a miserable day -- I can't stress enough how bad the vento forte wind and the cold rain were all day long -- we still had a fine time.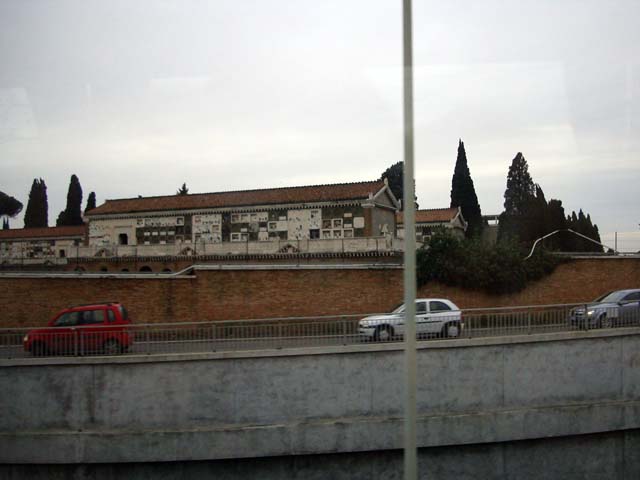 View from the bus to Pompeii. That's actually a cemetery over there. The building is like a mausoleum with lights burning in many niches. We saw something like this in Figline Valdarno.
That monastery on top of the mountain was the site of a protracted, bloody battle in WWII. It's called Monte Cassino.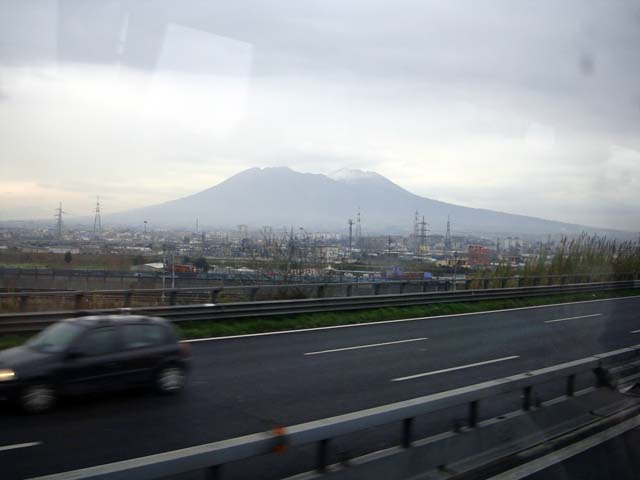 That's Vesuvius looming behind the fog and the rain. It was somewhere around here that the weather really began to deteriorate and Cindy began seeing emergency signs flashing VENTO FORTE at the bus. Perfecto!
And then we arrived in Naples.
This is a Neopolitan castle.
Patty poses in front of a Neopolitan castle.
That's Cindy under the flowers.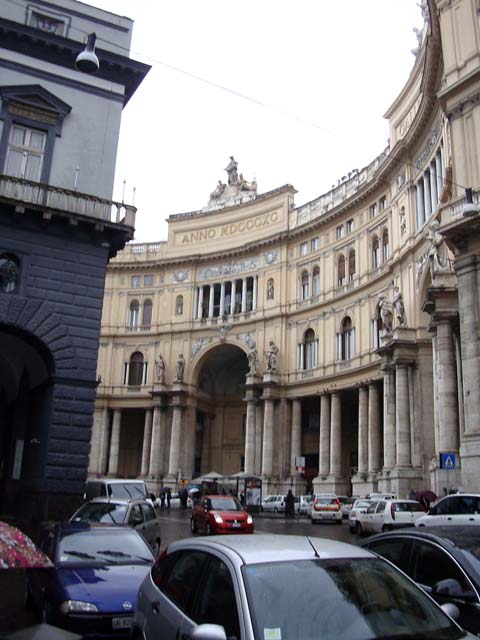 This is a big building in Naples. There's a shopping mall inside, I think. We didn't investigate.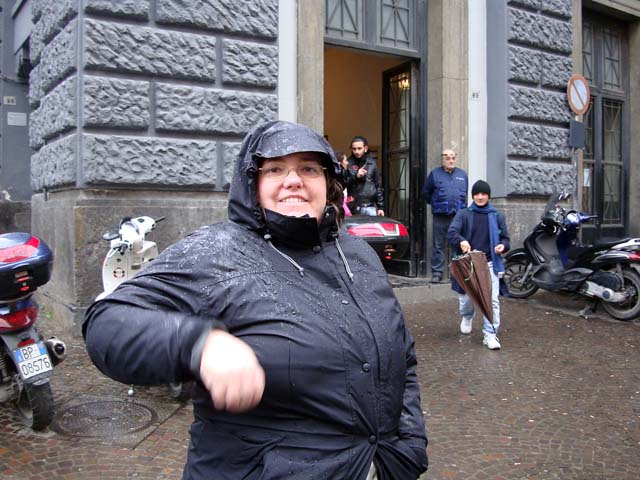 Patty says she doesn't need an umbrella when she's wearing her Irish rain gear.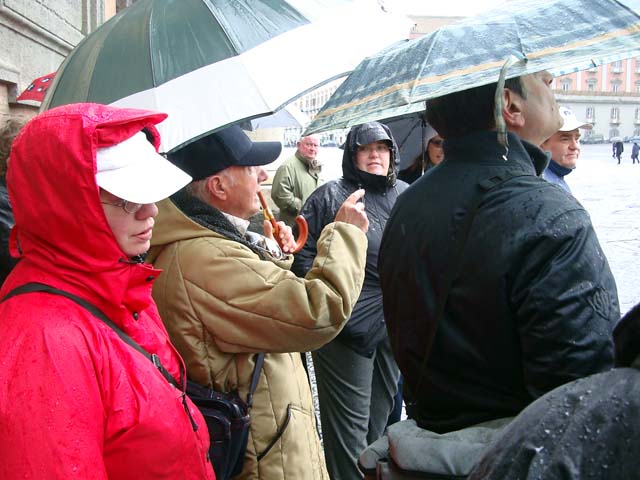 Our guide points out something. I can't hear him.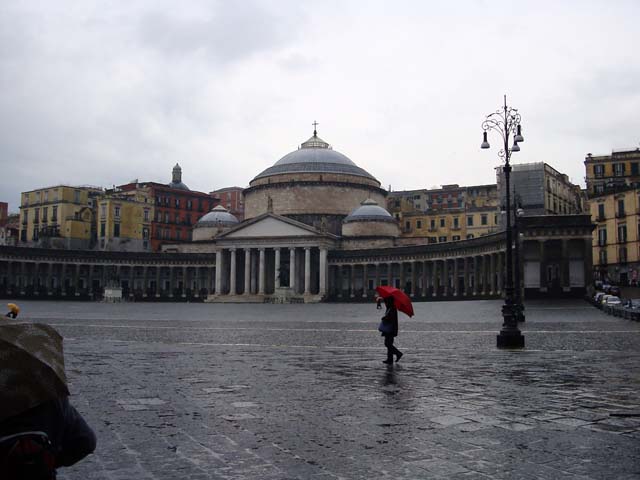 Not many people on the square today.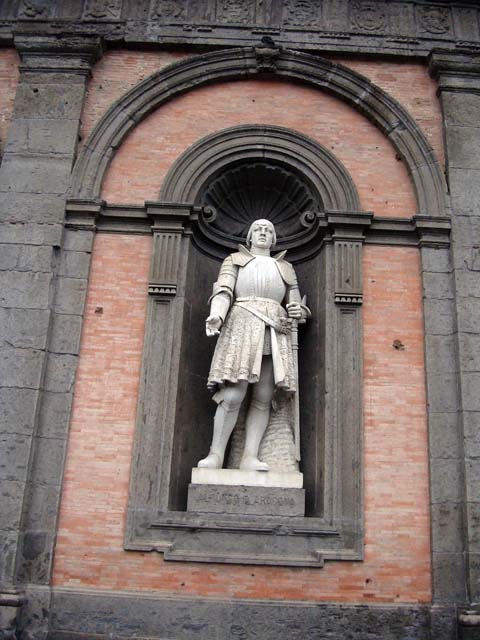 This guy looked OK.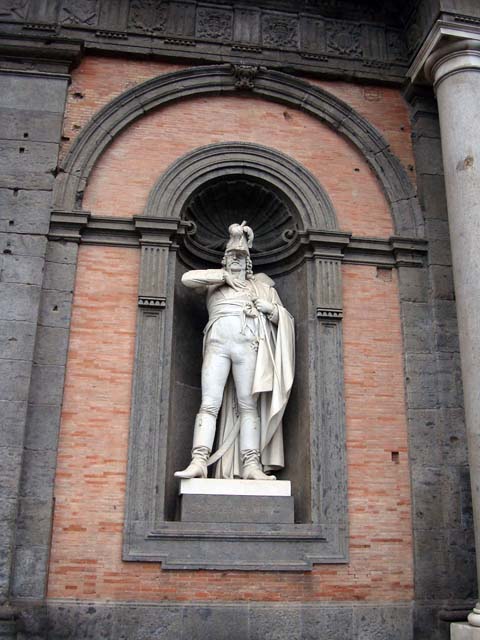 But this one seemed a little silly.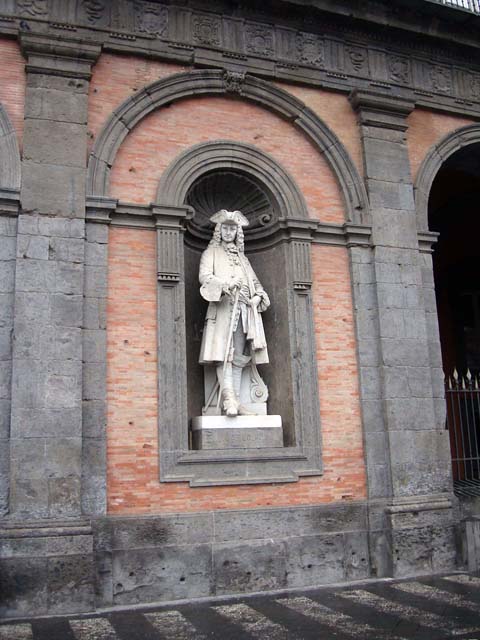 And this one seemed a little prissy.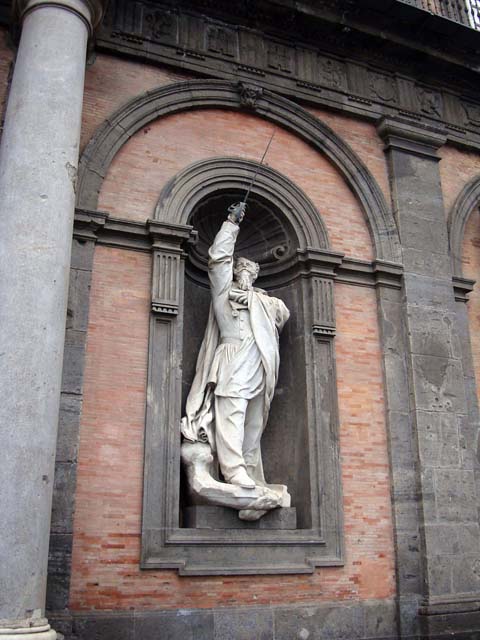 But this one won the prize.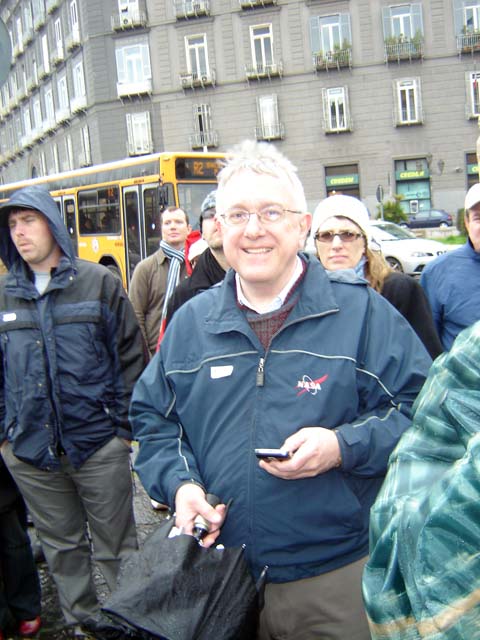 A momentary respite from the rain. Bill celebrates by letting his hair dance in the wind.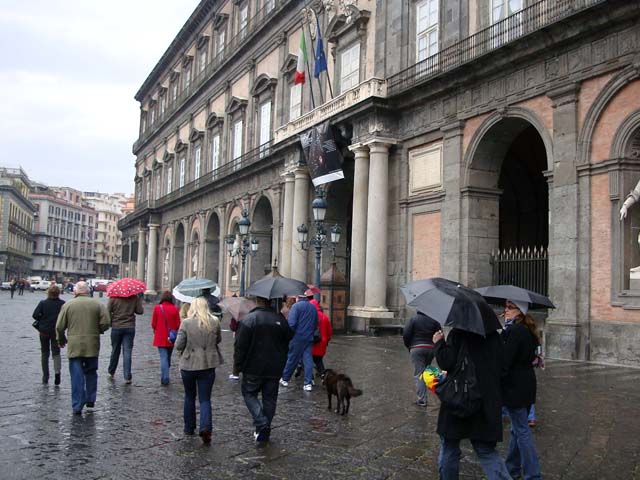 Naples was cold and rainy and miserable.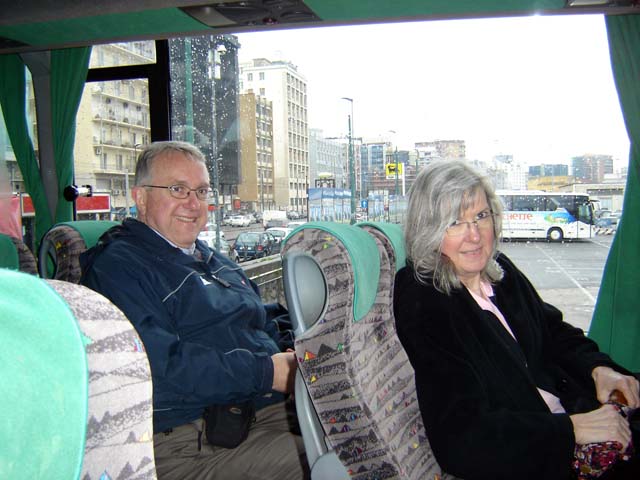 It was good to be back on the bus.