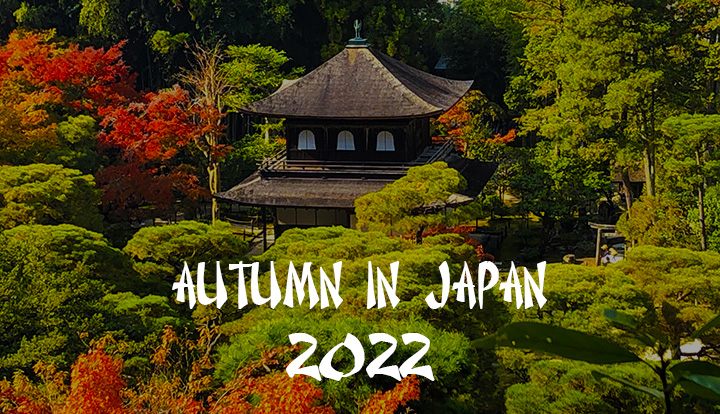 Back in 2020, before I left on my Road Scholar tour of Israel, Jordan and Egypt in February, I'd already signed up for a tour of Japan in November. Well, as you may be aware, there was a little pandemic that year and Road Scholar canceled the fall trip. That was too bad because I'd made a special effort to go to Japan late in the year, having heard the fall colors were extraordinary. "Can we just postpone the trip until November, 2021?" "No problem, Mr. Anderson." And I figured that would be that and I'd just wait a year. And then, don't you know, Road Scholar canceled that trip too. "Can we postpone again?" "No problem again." And before you could count 365 it was 2022 and Road Scholar thought maybe, just maybe, Japan would open up to tourism by November. And sure enough it did, and I was off on my first international trip since early 2020. About time, I'd say.
Once again Road Scholar did an outstanding job planning and executing the tour. The title of the trip is Japan: An Exploration of History, Culture and Society, Program No. 19724ENR03E and I would recommend it to anyone interested in learning about a fascinating Asian culture. The trip was a great adventure and I met some great fellow Road Scholars along the way.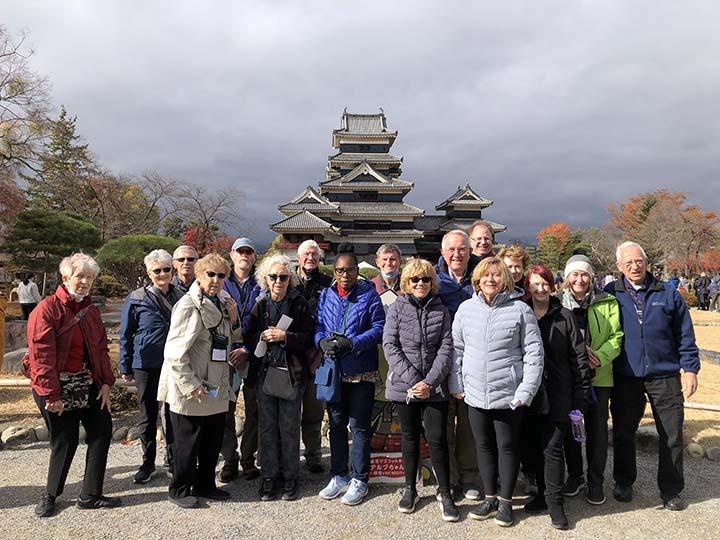 Here are the Road Scholars: L/R Kathleen our great guide, Vicki, Dennis, Judy, David, Molly, Don, Carol, Charley, Suzanne, Bill, Scott, Linda, Corey, Lynn, Mary and Brian. Only our other great guide, Kaori, is missing because she took the picture.
Want to explore Japan with us? Just click on these links and enjoy!