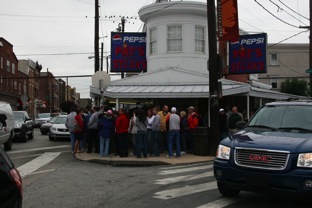 The first lunch stop was Pat's King of Steaks.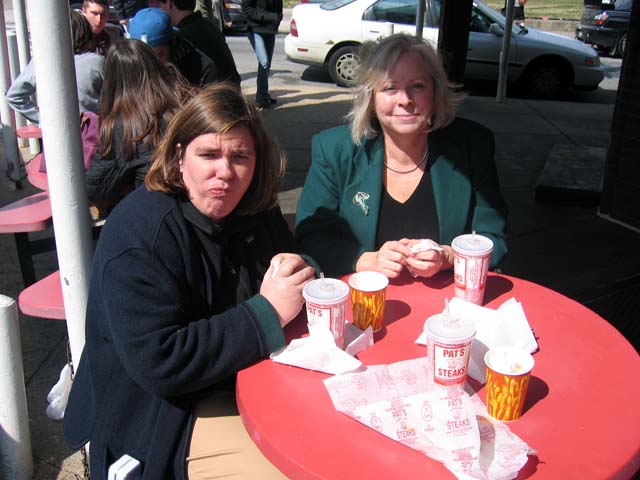 Mmmmmmm.....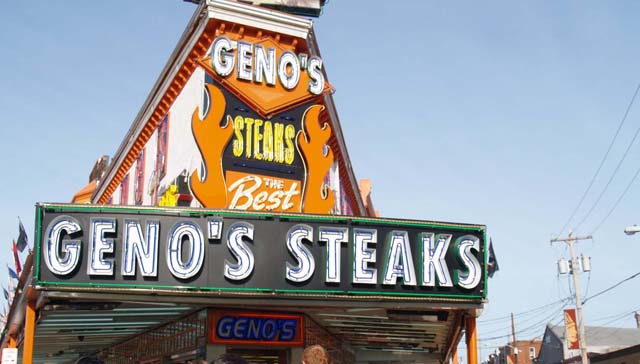 The next stop was across the street at Geno's. Now usually I find that after I've thoroughly enjoyed a Philly cheesesteak at Pat's, when I walk across the street and order a second sandwich at Geno's I find the experience to be just a slight bit better. It's something about the piquant grease at Geno's that just fully rounds out the feast. But this time we all agreed that compared to Pat's, Geno's cheese whiz was runny and the onions were blander and the grease was just ordinary grease. Too bad, Geno. Better luck next time.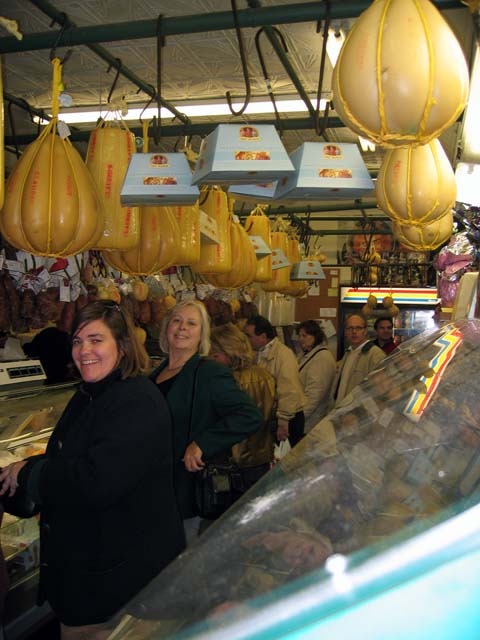 Then we walked up the street to Claudio's. Realllllly mmmmmmm.....
We stocked up on olive oil and marinated olives and asiago cheese and proscuitto and pancetta and bleu cheese and balsamic vinegar and stuffed peppers and more good stuff. One of these days we'll have that feast.