I kept a log of the cases I did. Many of them were things that could safely be delayed and saved up until we were there. We did several prostatectomies for men who could not pass their urine. They would wear a catheter until the surgery, sometimes for months or years.
We did hysterectomies on women with huge uteruses. We repaired many hernias. Many people have huge goiters (enlarged thyroid glands from dietary iodine deficiency), so we did a lot of thyroidectomies. Many people have massively enlarged spleens from malaria. We took out a lot of spleens. They saved up the cleft lips and Dr. Farrar repaired them. We took foreign bodies (bones and bugs) out of noses and throats. We did mastectomies for breast cancer and took out one kidney. We did emergency cases for bowel obstruction and bowel perforations (holes in the intestines) and the C-sections Iíve already talked about. And a few other odd cases.
There was no communication, no phone from the hospital to the residence. One night a little man who spoke no English showed up at the door with a patientís folder (thatís what they call the chart). Someone at the hospital thought a twelve year old boy might need an emergency operation on his intestines and had sent this man as a runner. A. D. (Dr. Smith), our surgeon, looked at the folder and decided he should evaluate him. Don was gone in the van so we walked the three fourths of a mile through the jungle and rain to the hospital. Dr. Smith thought something bad was wrong so we operated and found a small hole in his small intestine, probably caused by typhoid fever. He was doing fine when we left.
Here are some pictures of some patients.
This is a child with a cleft lip before Dr. Farrar fixed it.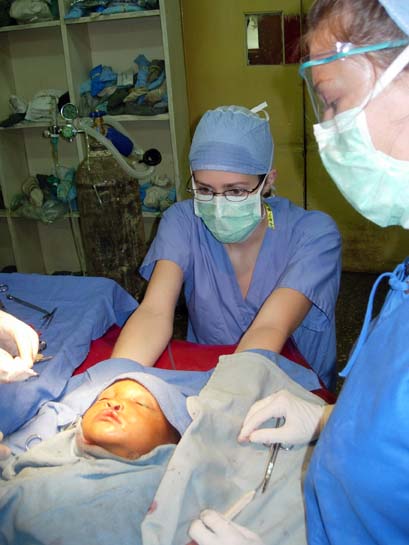 Laura holding the head in proper position for Dr. Farrar.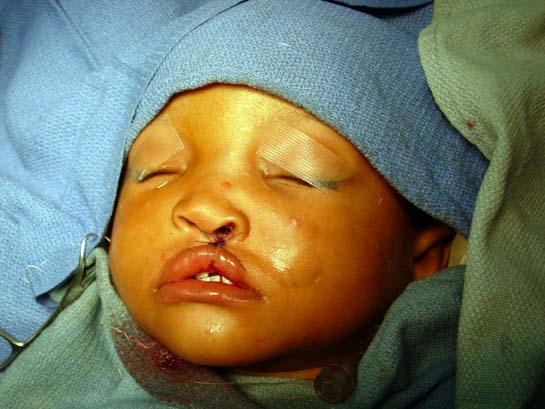 This is the child after Dr. Farrarís repair. When I took the child to her mother after the operation (there is no recovery room), she, with tears in her eyes, in beautiful English said, ďLovely.Ē Thatís all she said.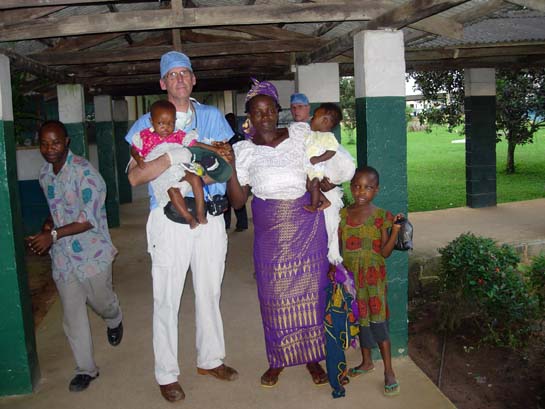 Here I am with a family I got to know a little better than some.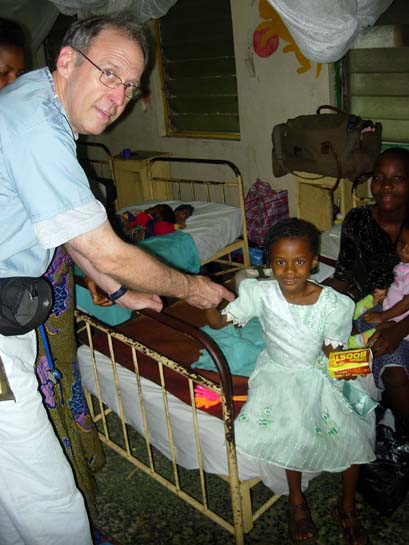 This little girl had her tonsils out, and we repaired her brother's hernia. The Nigerians have a hand shake where you use each otherís thumbs and middle finger to make a snapping sound. The older child and I would do that when we saw each other.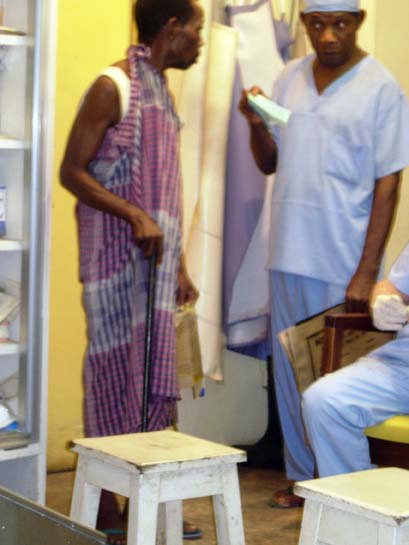 One of the men showing up with his catheter before his prostate surgery.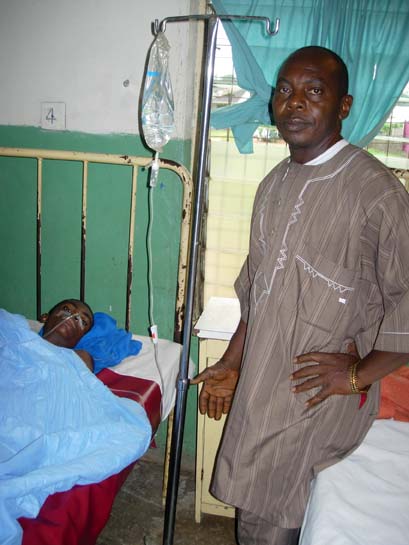 This is the young man with the hole in his intestine and his dad.