And now we've arrived at the final stop on our tour, as well as the final stop for John Wilkes Booth.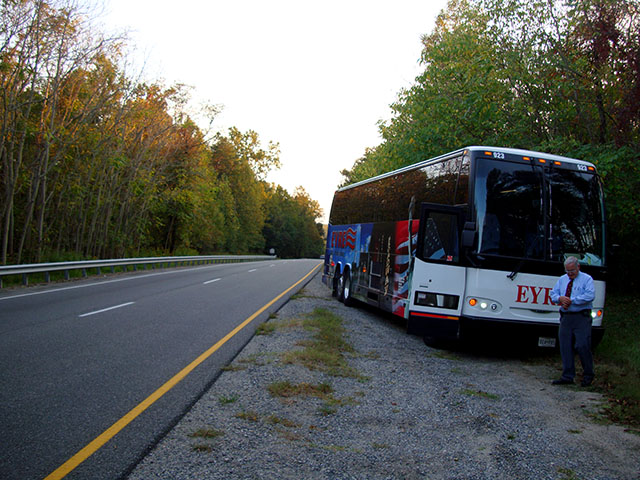 We've pulled over to the side of the northbound lane of U.S. Hwy 301 in Virginia, just a short distance northeast of Bowling Green. At this point, the highway is crossing the Army's Fort A. P. Hill. Along here, Hwy. 301 is divided, with a sizeable median separating the north and southbound lanes. And wouldn't you know it? The site of Booth's capture is right here in the median.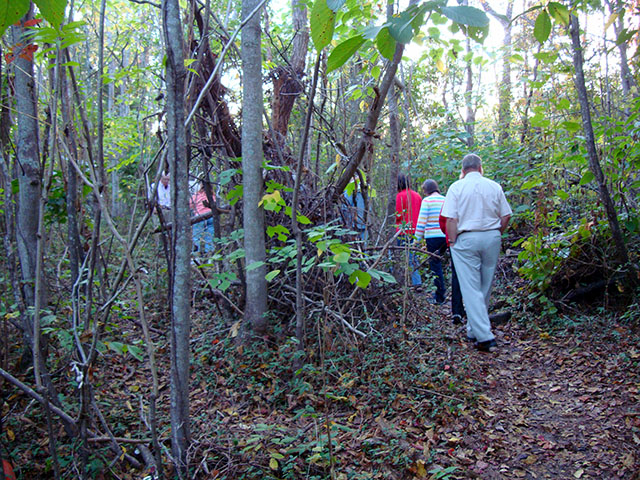 So here we go, traipsing off through the woods to the site where once stood the Garrett farm house.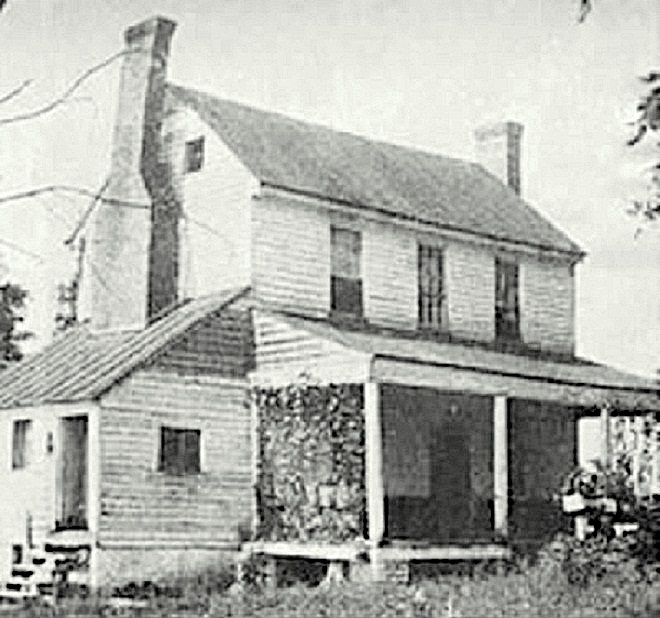 Here's what it looked like then, but there's nothing left of it now.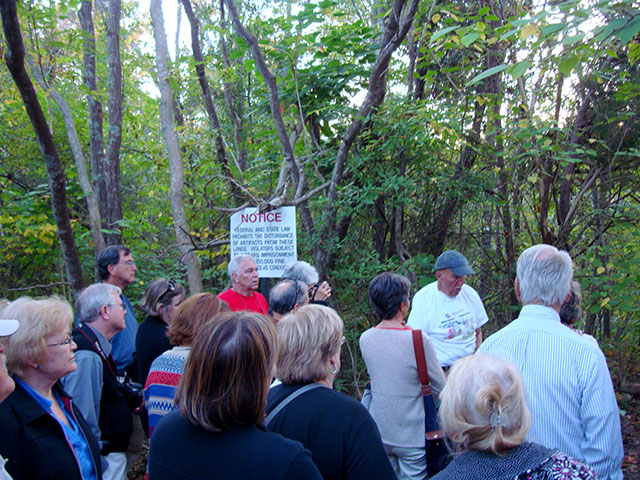 Now there's just woodland, with traffic whizzing northbound on one side and southbound on the other.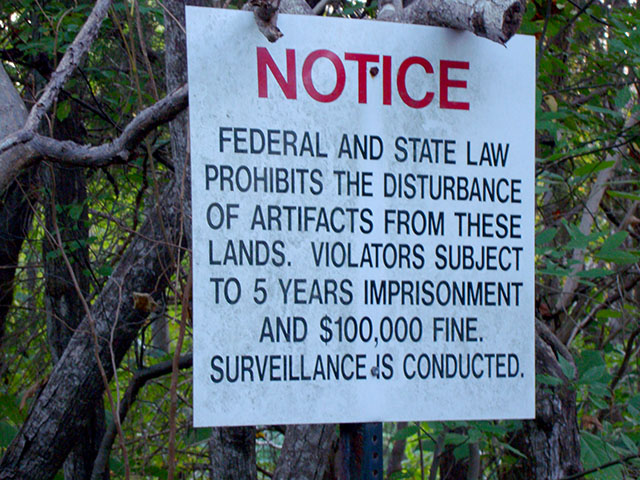 But apparently even with very little to mark the spot, this place gets occasional visitors in addition to Smithsonian Associates tours.
Let's listen to some of what Ed has to say.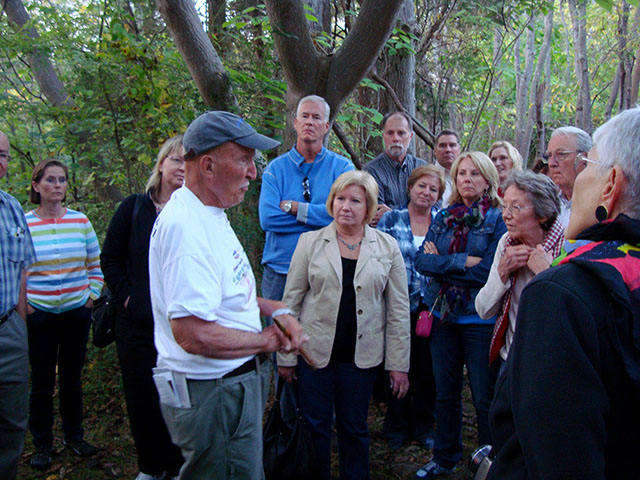 When soldiers arrived at the Garrett farmhouse, Booth was hiding in the tobacco barn. David Herold surrendered, but Booth refused, saying he wanted to come out and fight the soldiers one on one. The soldiers just shrugged and set the barn on fire. As Booth moved about inside the blazing barn, Sgt. Boston Corbett shot him in the neck, paralyzing him. In his dying moments, he reportedly whispered, "Tell my mother I died for my country."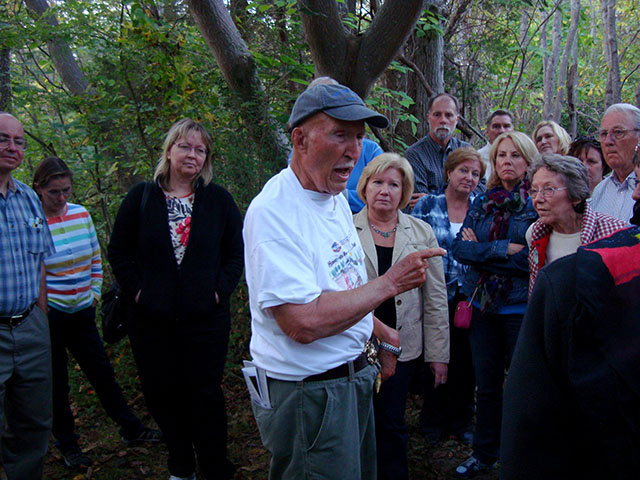 I'll say it once again -- Ed Bearss did a fantastic job of spinning this fascinating tale. He kept us entertained and fascinated all day.
It was a great tour. Now let's let Ed have the last word about John Wilkes Booth, once the handsomest actor on the American stage.