So we got the NASA exhibit set up at the National Council of Teachers of Mathematics conference in the Anaheim Convention Center and we looked across the street and there sat Disneyland and, well, what do you think a bunch of kids would do in a situation like that?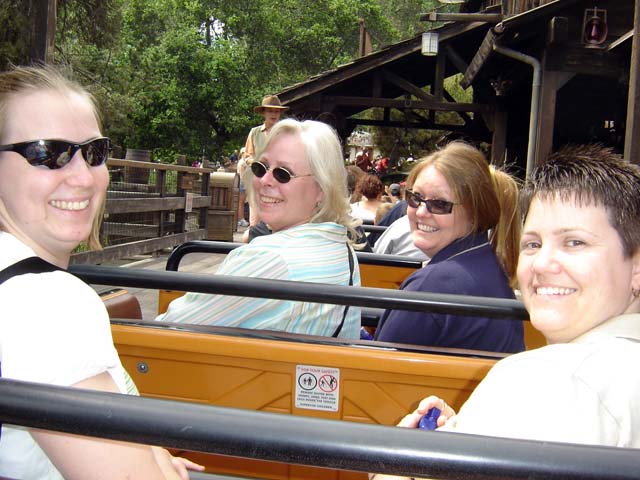 There's Julia and Peg and Lisa and Ellen headed off to an adventure on Big Thunder Mountain Railroad. Some people got killed on this a few months back, you know. Yes, indeedy.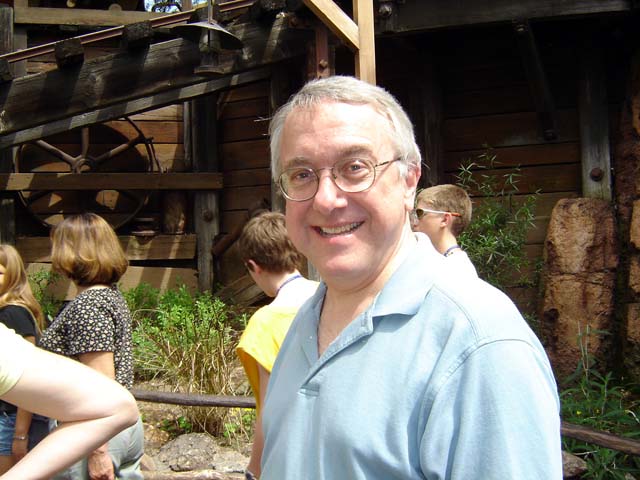 Bill couldn't care less.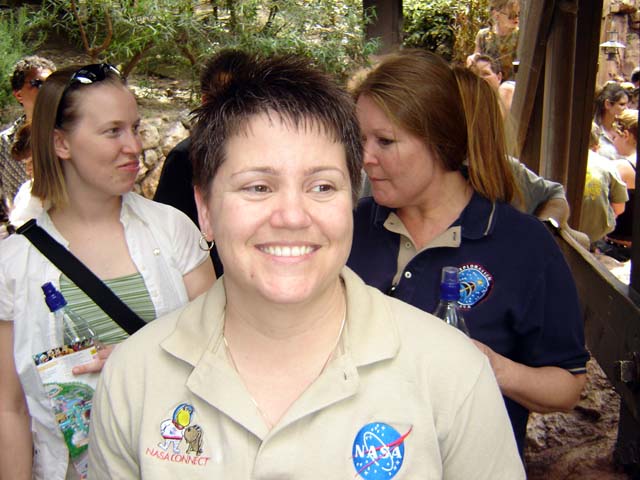 Nobody else cares either.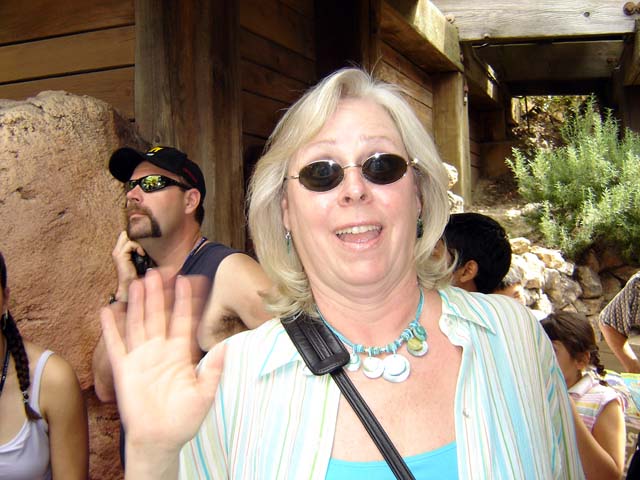 How.
Waiting, waiting, waiting in line.