Greg's sister has a fine condo in Orange Beach, Alabama. Earlier this week Greg had to make a run back to Huntsville, so by the time Lyn and I I got there, Tammy had been on her own for almost a week. I think she was glad to have company for a couple of hours.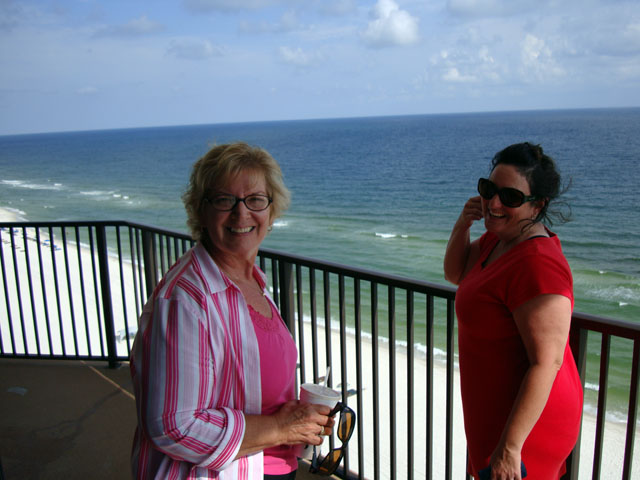 Nice view from the condo balcony, huh?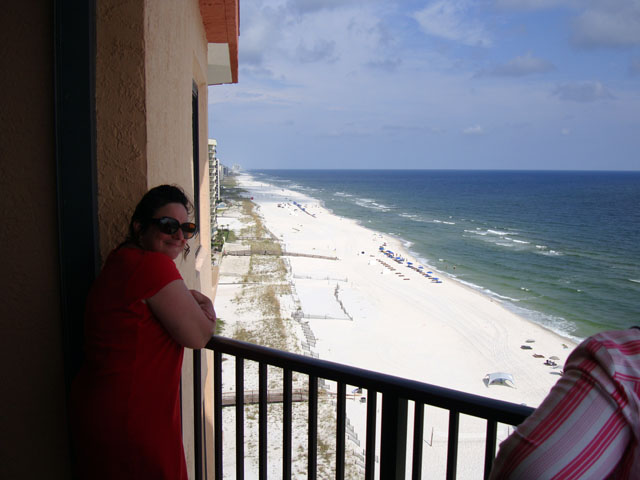 They sometimes see sting rays and even sharks swimming right along the beach.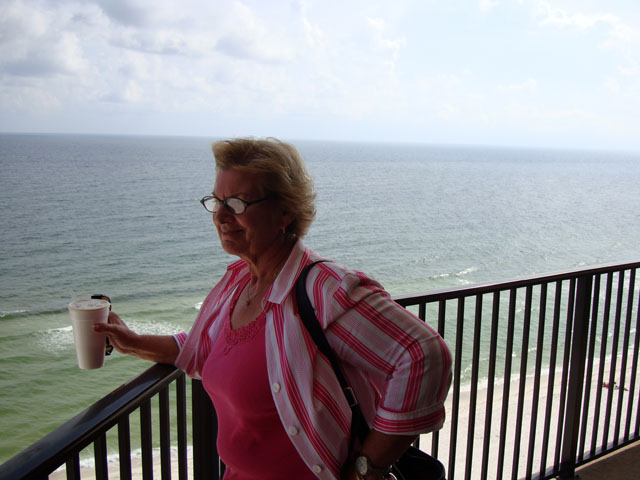 Lyn is on the lookout for sharks.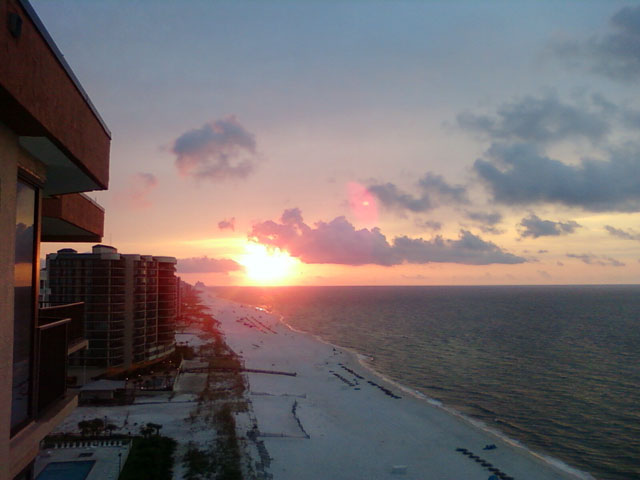 Tammy's photo of sunrise