This section of the website is just for fun -- an unnecessary extra.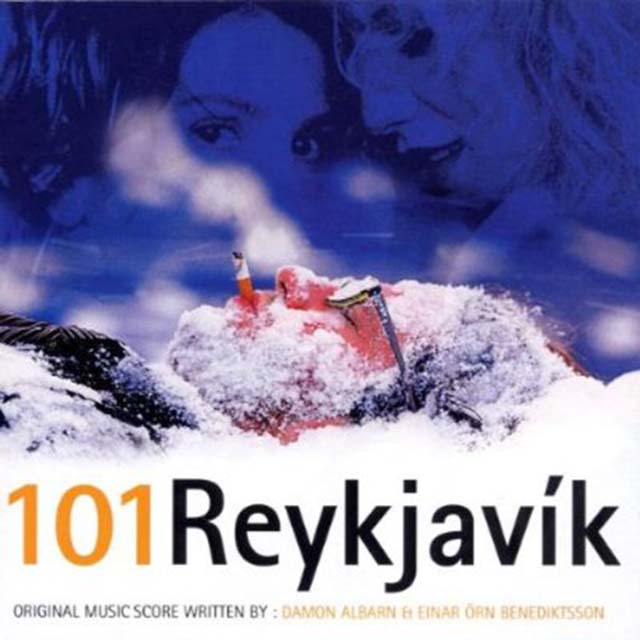 After the trip, Cindy told Bill that she and Charlie had watched an Icelandic movie that was shot in Reykjavik and used several locations that were now familiar to us. So Bill Netflixed 101 REYKJAVIK on DVD, and made a few screen captures to use here. By the way, the movie is pretty awful and Bill doesn't recommend it. But, yes, there were definitely some familiar locations in it. (Apparently 101 is the Reykjavik postal code.)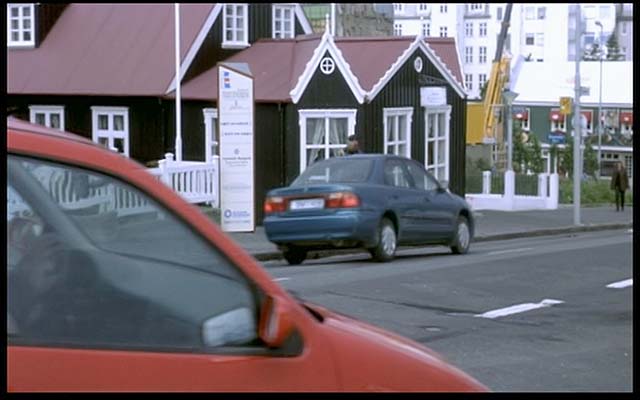 See? There's Laekjarbrekka, our fancy restaurant.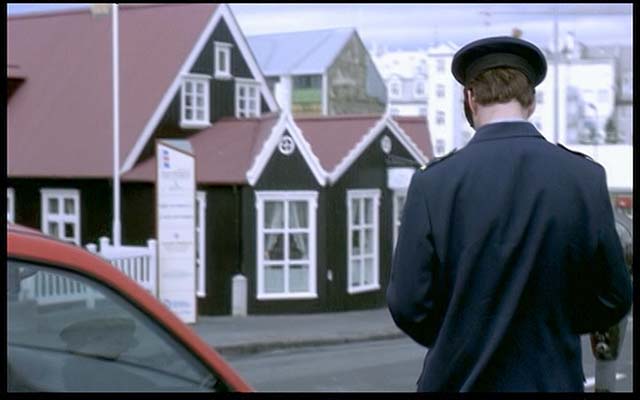 Just remember that if you go there you'll need to feed the parking meter or you'll get a ticket.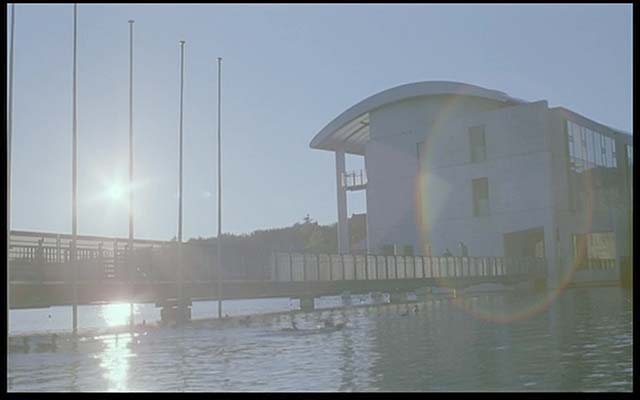 That's City Hall, right there on Lake Tjörnin.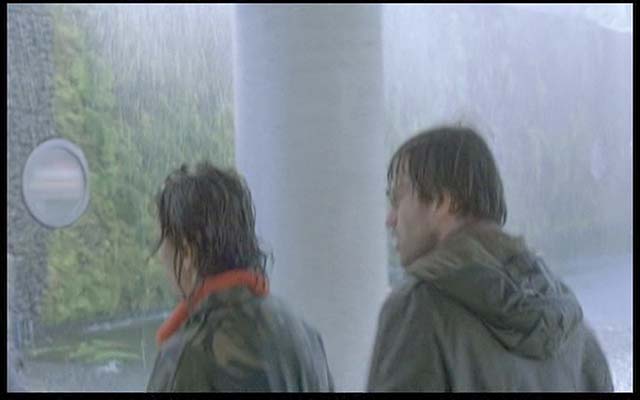 And there's one of those crazy porthole windows in City Hall. How come nobody in our group took a picture of those windows?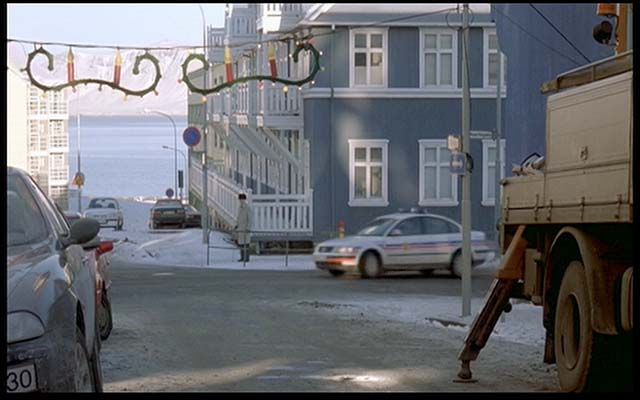 Except for the Christmas decorations, that looks like a familiar intersection.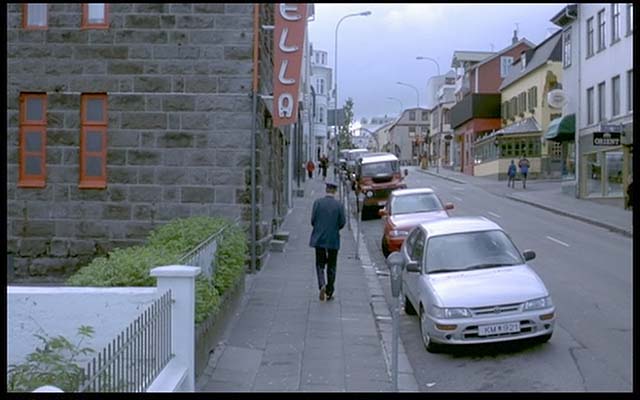 And we certainly walked up that street at least a half dozen times. Remember that arch up there? This is the street that takes you back to the bus depot.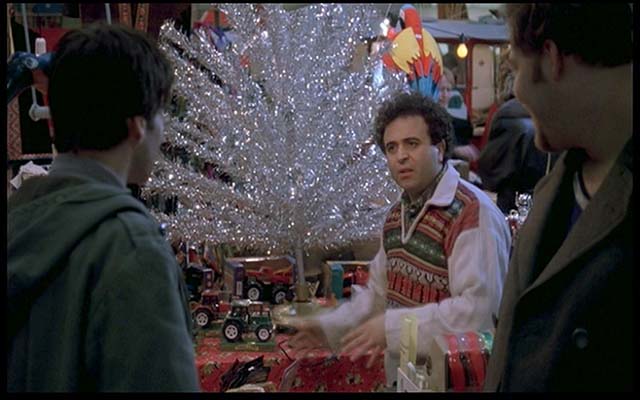 It's Christmastime at the flea market!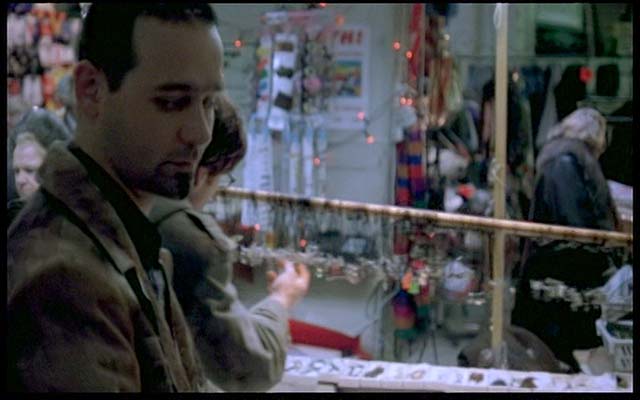 These shoppers can't find anything they want either.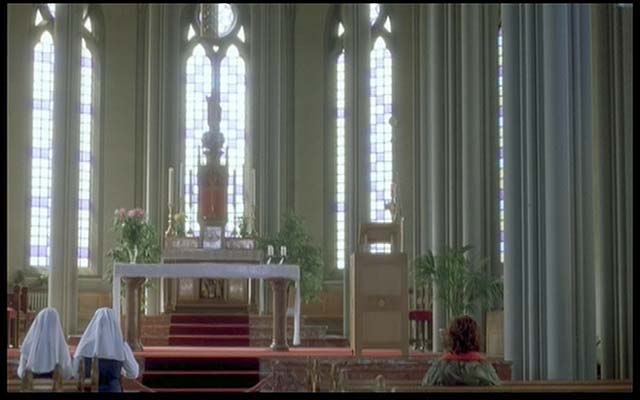 Remember that impressive church we never entered? Well, the movie went inside.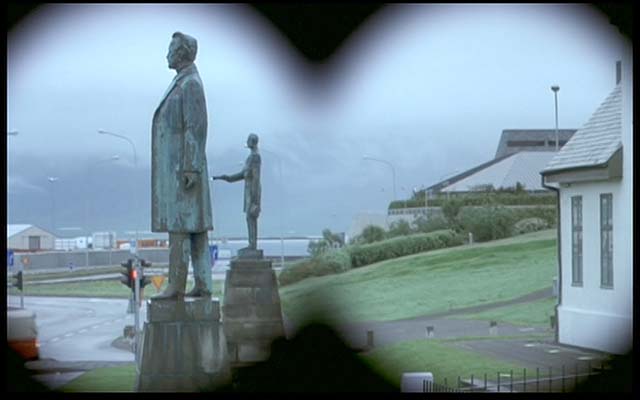 And the movie certainly wouldn't have wanted to neglect the statue of King Christian IX of Denmark giving Icelanders their constitution -- right in the place where he really wanted to shove it.