We've left lovely Akureyri and now we're back in Reykjavik at the lovely Hotel Natura.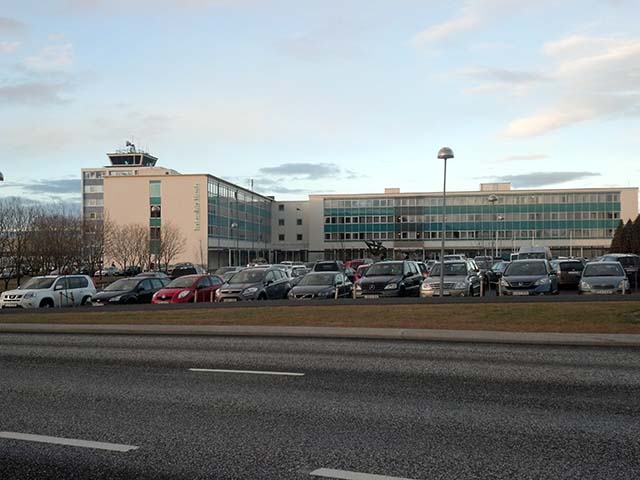 Still has that Eastern Bloc charm.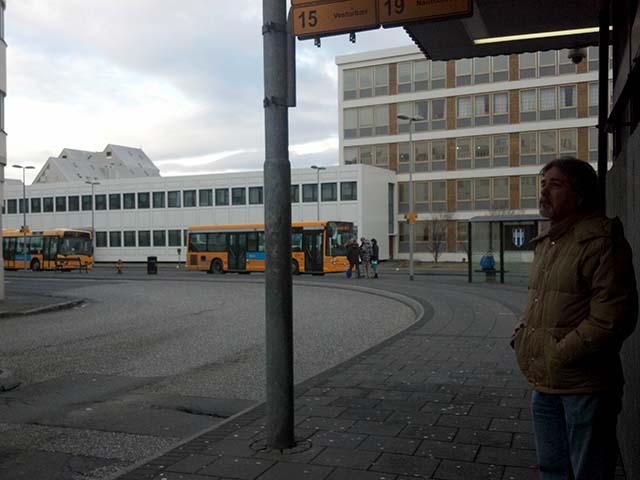 Charlie awaits a taxi. It was easy to find transportation from the hotel into town, taxi or bus.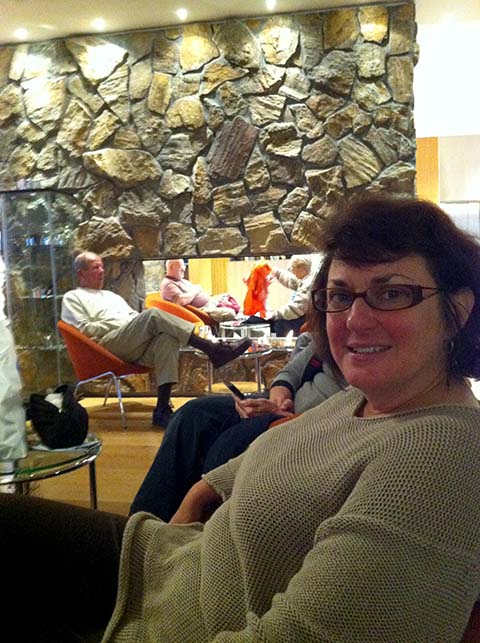 But often we found hanging out in the hotel lobby was just as entertaining as going somewhere.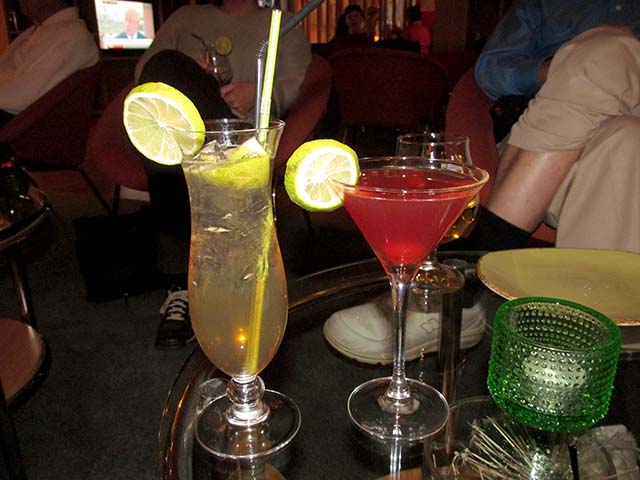 Some liked to indulge in special beverages.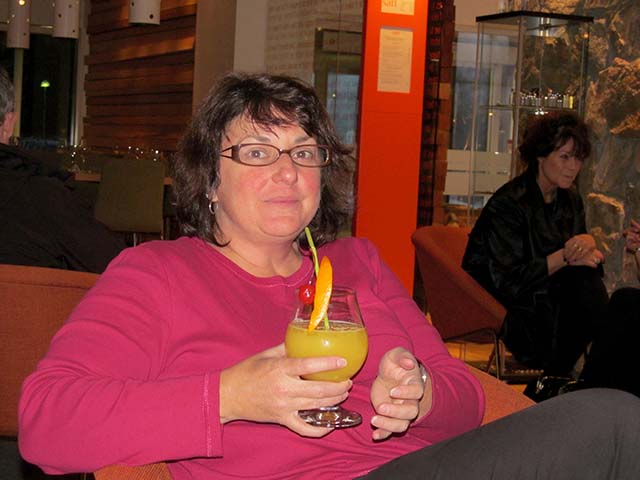 Include Tammy in that group.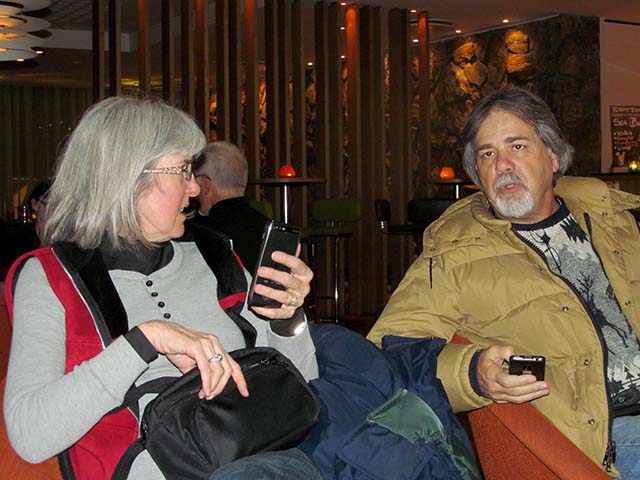 Some took time to catch up on email.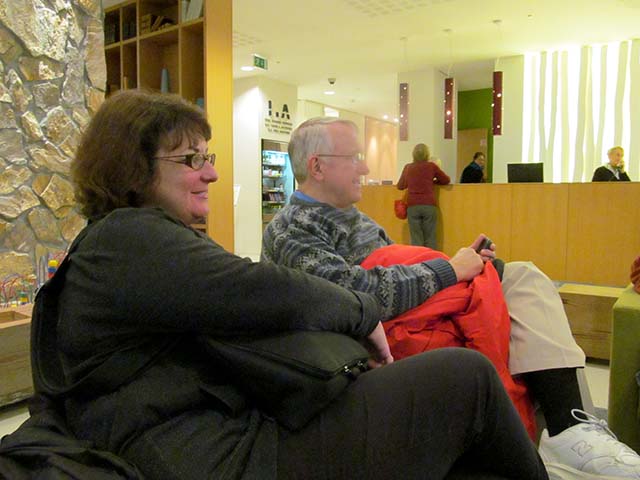 Some liked to chat.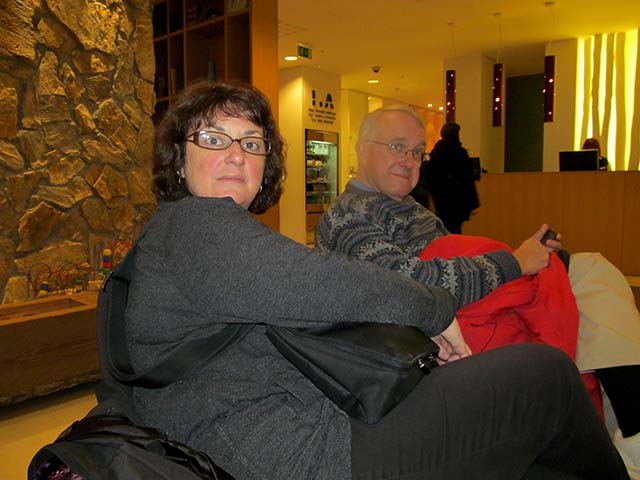 What?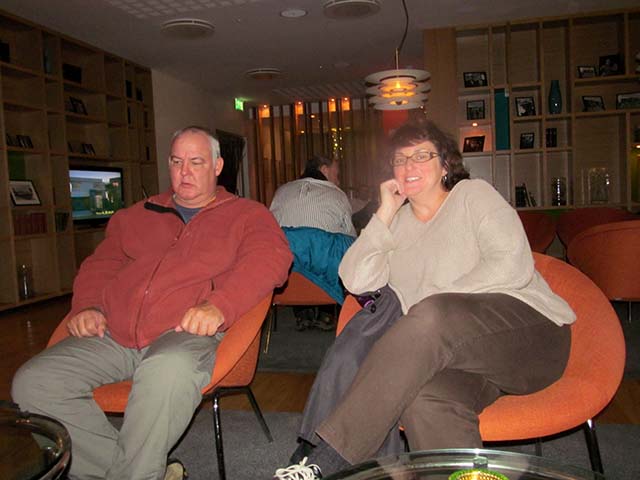 And if Greg ever got bored in the lobby....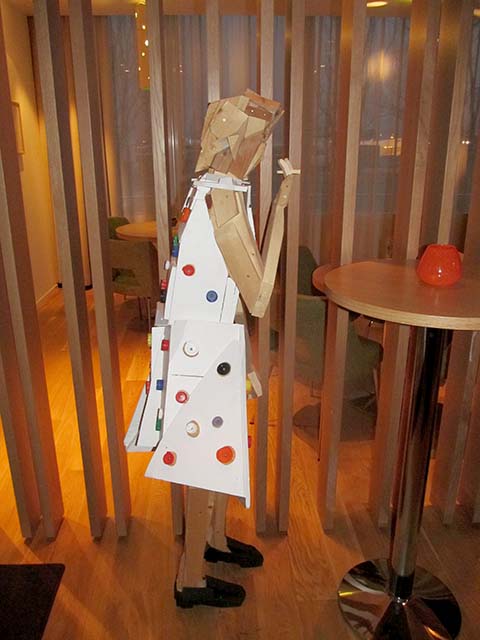 He'd go exploring for new friends. He found the Icelanders to be pleasant enough, but maybe a bit quiet.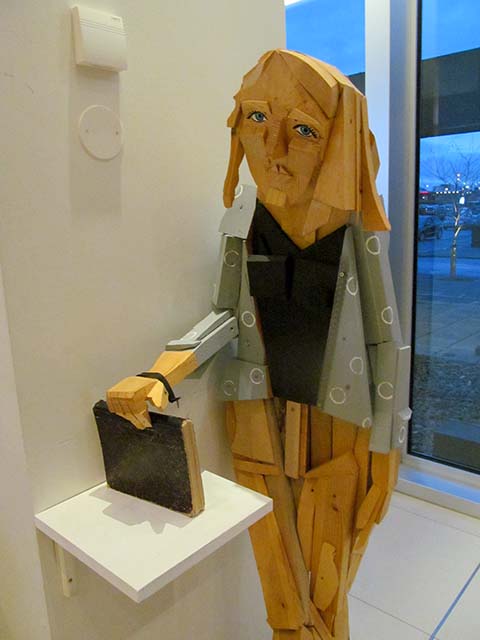 And taciturn. Some of them just refused to speak.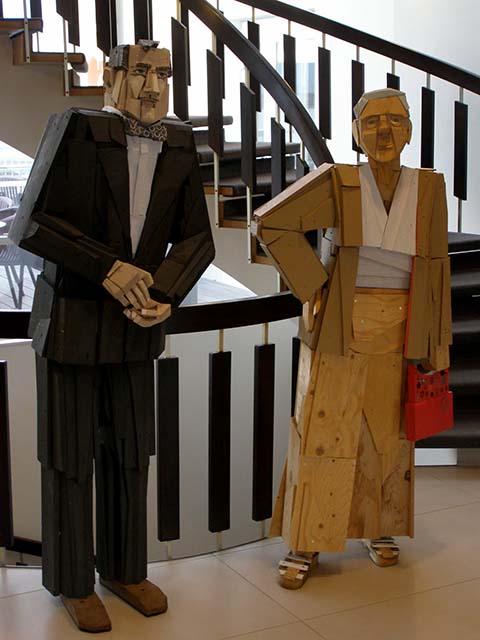 But they dressed nice.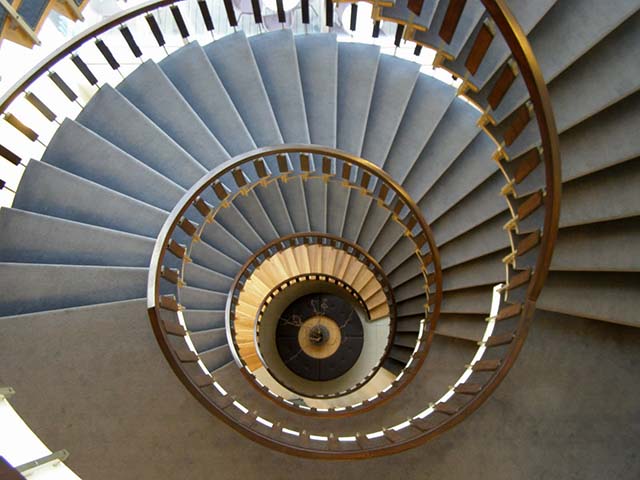 Anyway, Greg contented himself by taking artsy photos.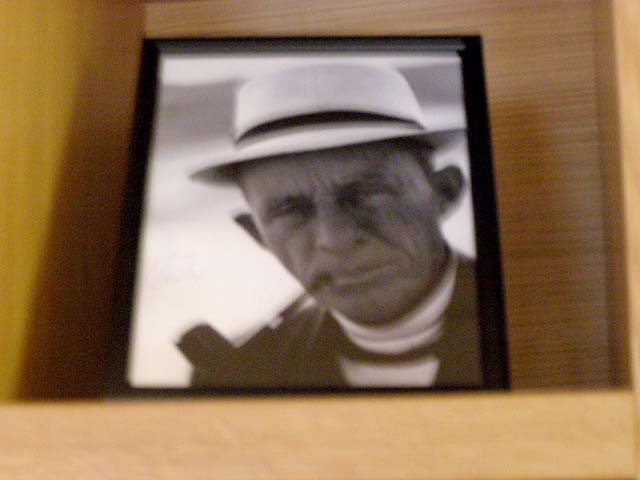 And admiring portraits of previous guests at the world famous Hotel Natura.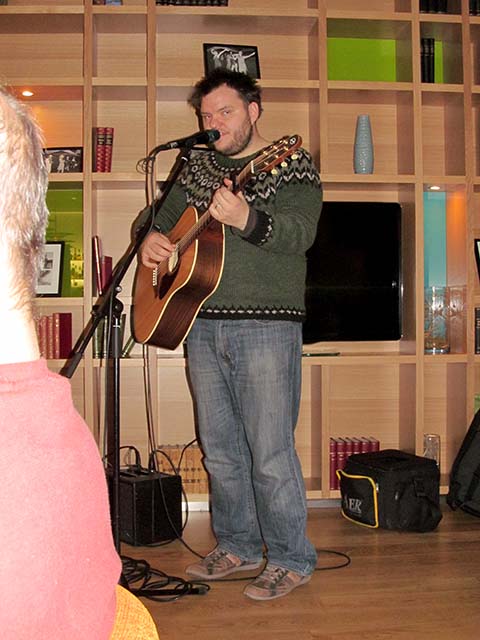 Sometimes there was entertainment in the lobby. This guy may look a little creepy...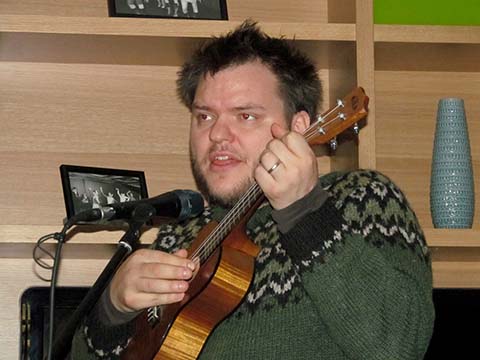 But the women just swooned, especially when he sang some song about a wedding. His name is Svavar Knutur. Want to see him perform? Click here.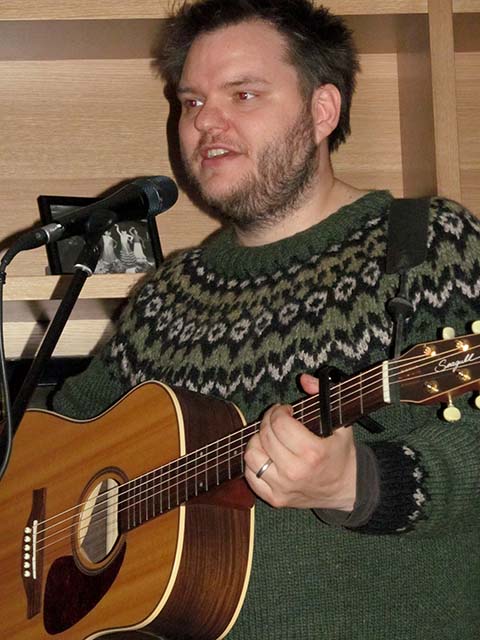 I dunno; I can't explain. Nice sweater, though. That's the style in Iceland -- all traditional Icelandic sweaters have that basic style.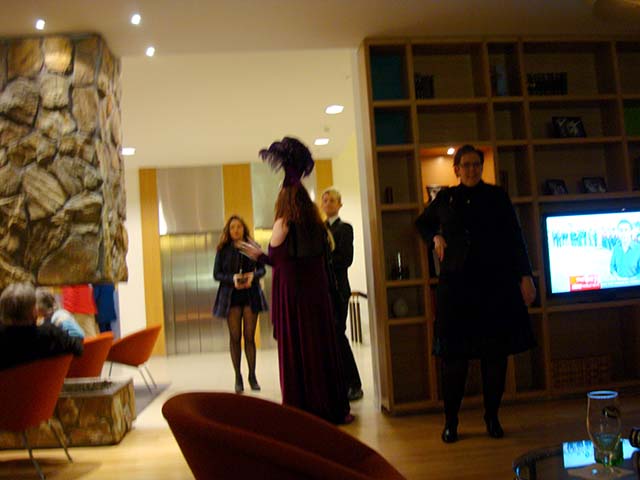 But one evening in the lobby of the Natura is never to be forgotten. What in the world is going on over there?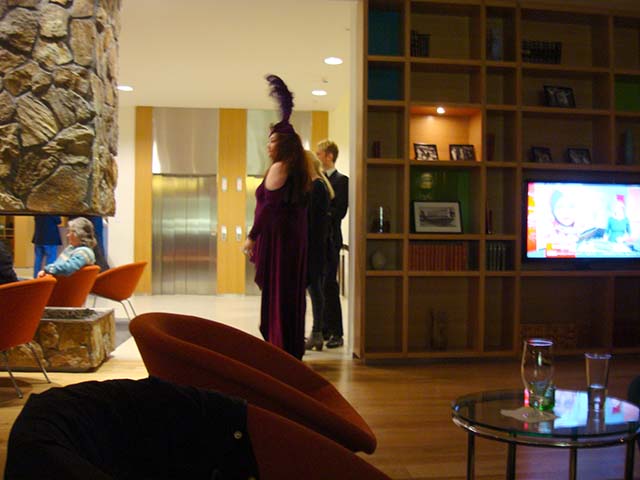 Have we been invaded by aliens?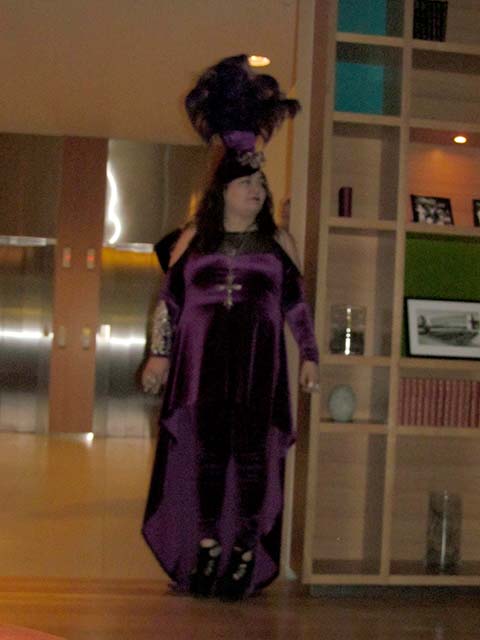 Could be. Entirely possible. Yep, it's an alien. And look out, she's coming this way!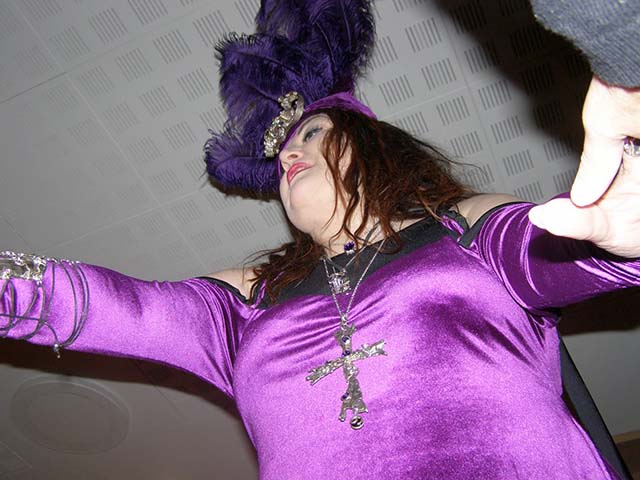 YIKES!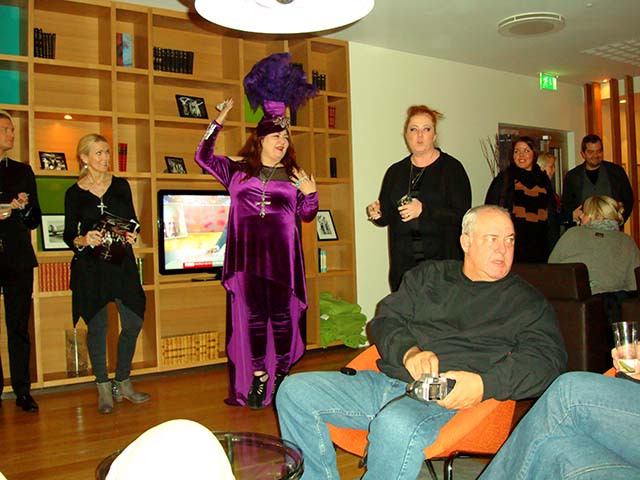 Wait, not to worry. It's an Icelandic fashion show. Yes, really.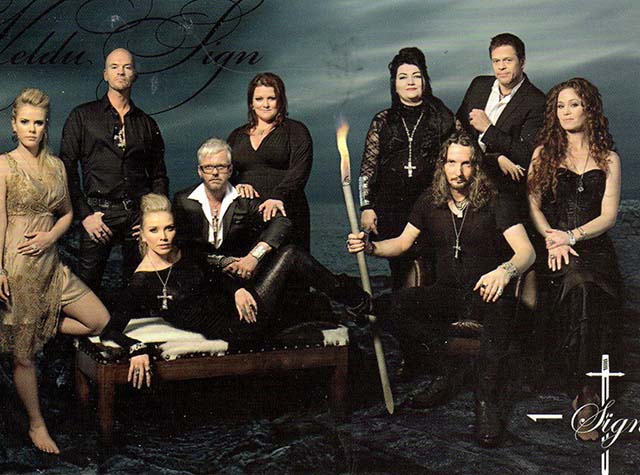 They' call themselves "Sign" and they're official fashion aliens.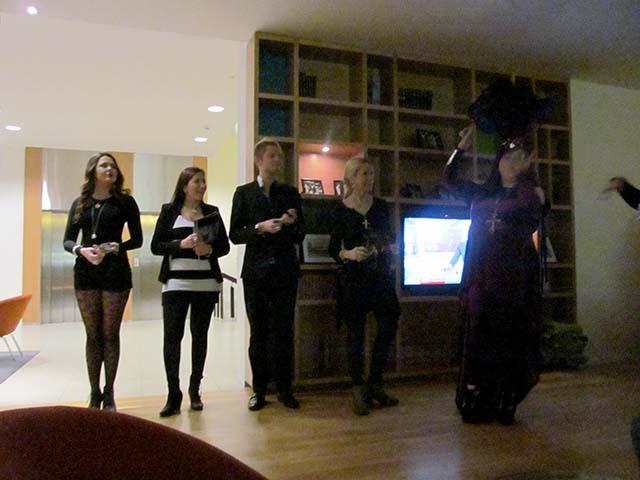 There's a whole flock of them, and they're coming around to show us their jewelry.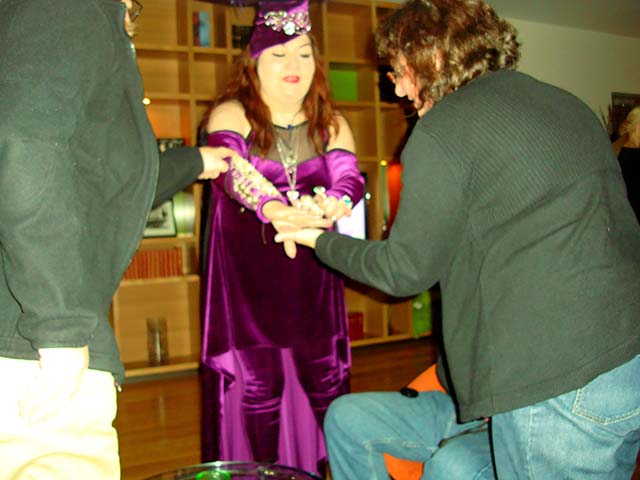 Tammy is fascinated.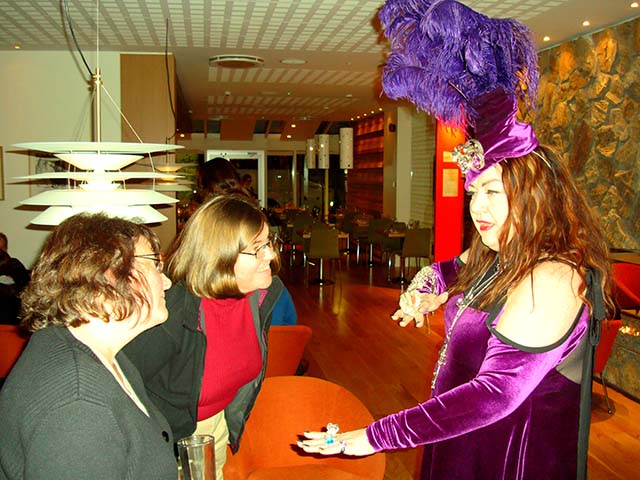 So's Patty.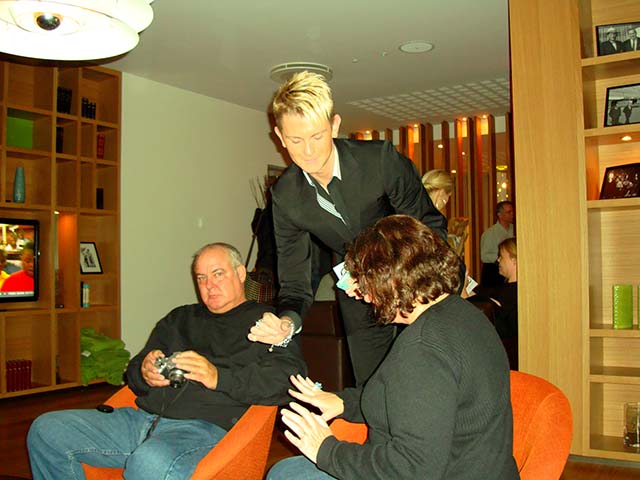 Greg, maybe not so much.
They're leaving now.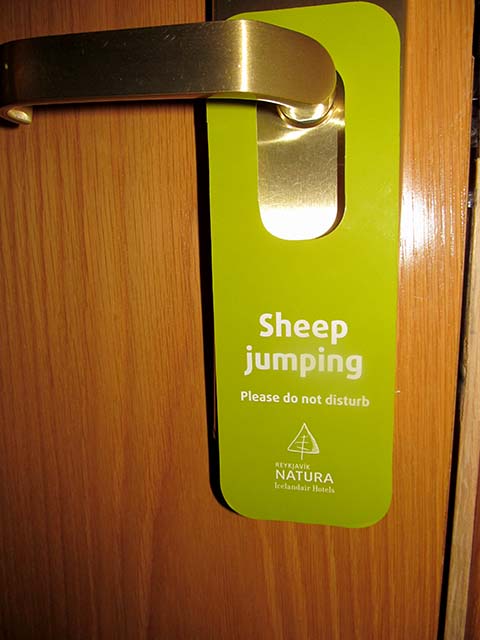 Maybe we can ward them off in the future with a do not disturb sign.