We wanted to try the best restaurant in Reykjavik, and this is the one that was recommended. Laekjarbrekka.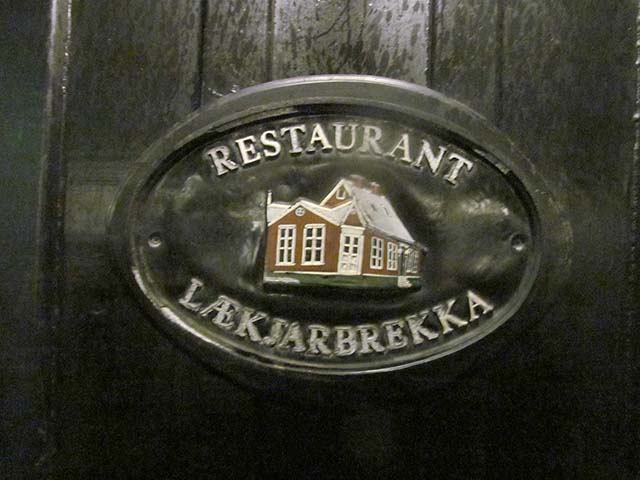 Here's a link to the website.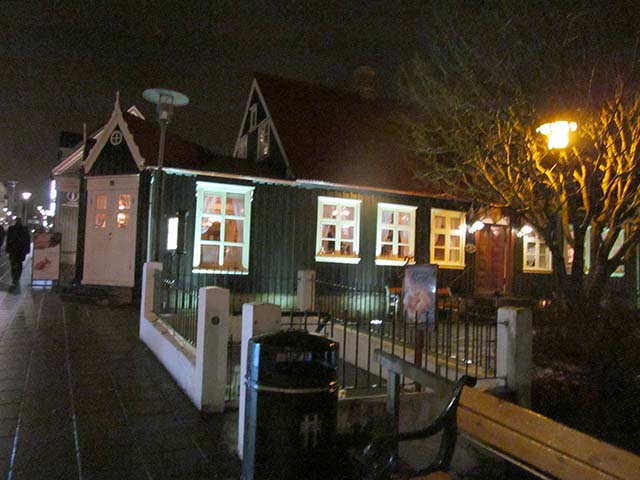 Laekjarbrekka. Nice place, easy to find, not so easy to pronounce.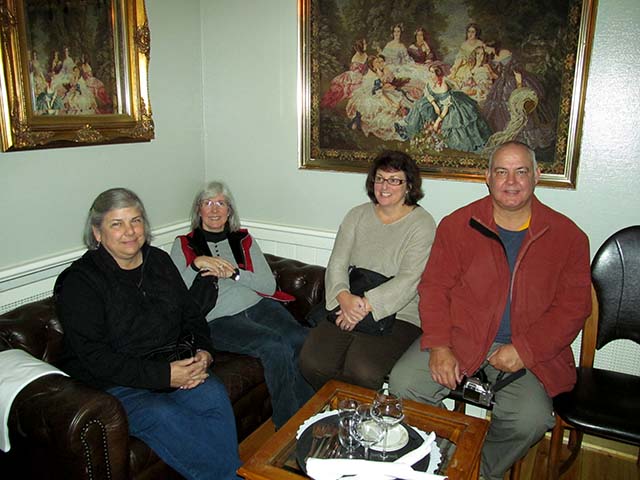 Oooh, fancy waiting area.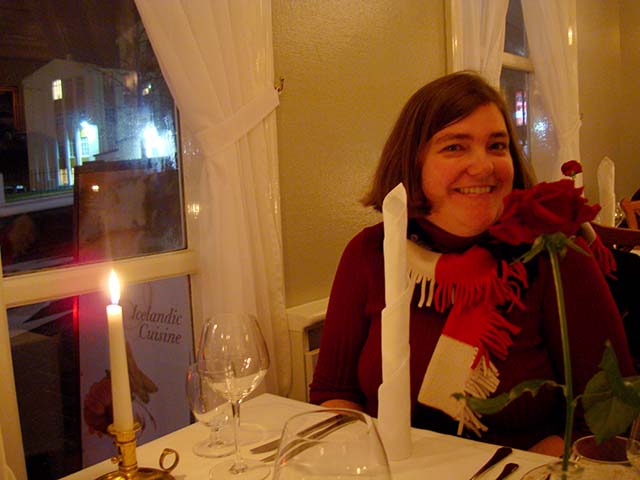 Fancy table, too. Patty is pumped. Now let's see what's on the menu.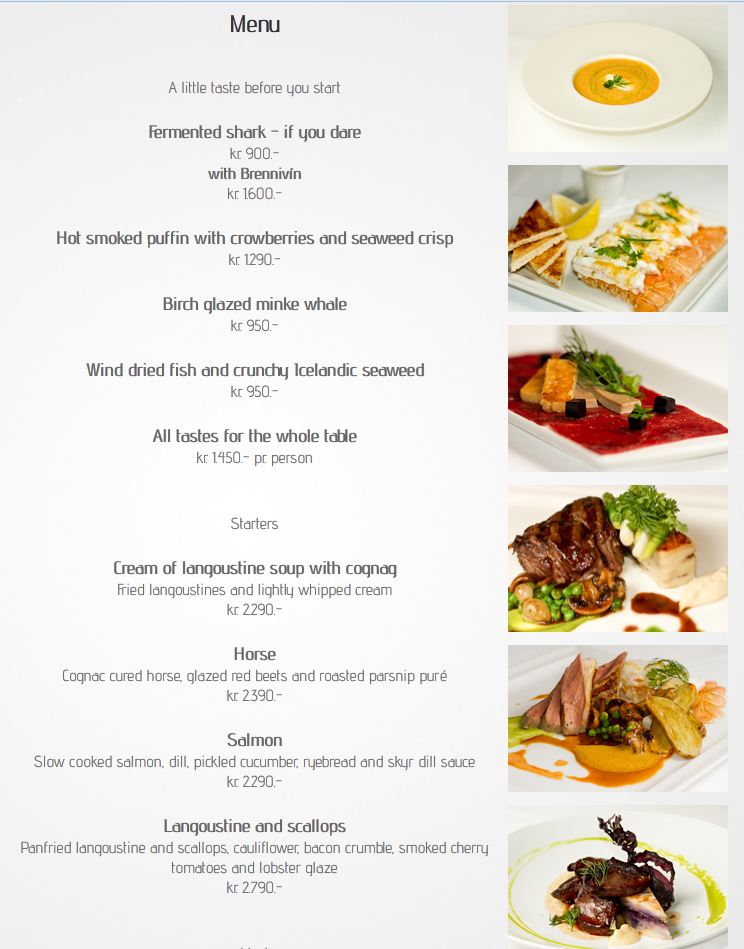 Minke whale, horse, puffin, shark, and crunchy seaweed. Mmmmm. Click here if you want to see the whole thing.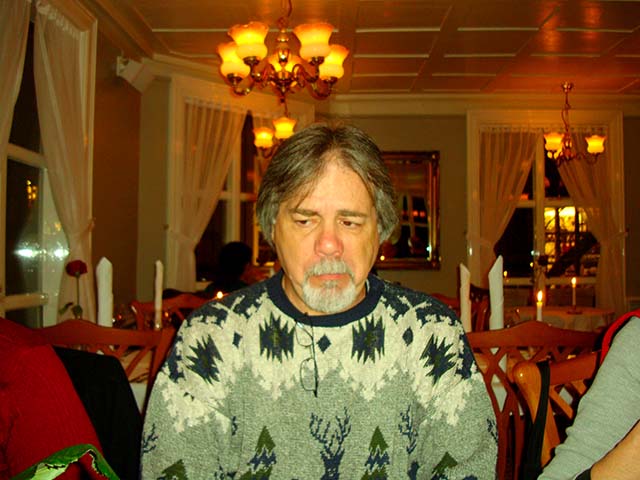 Horse?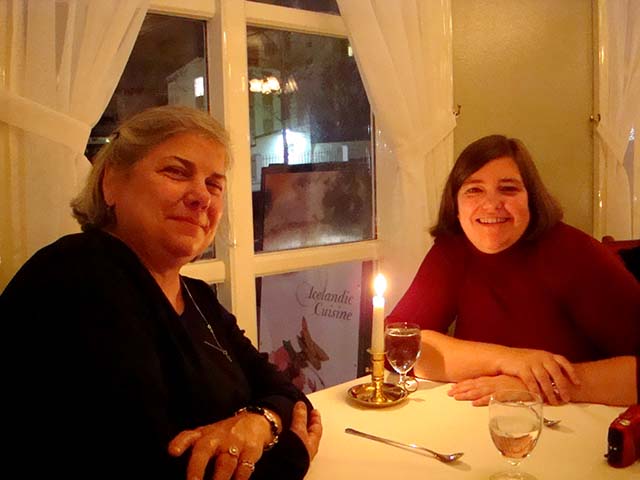 Well, Marilyn and Patty, at least, are looking forward to this.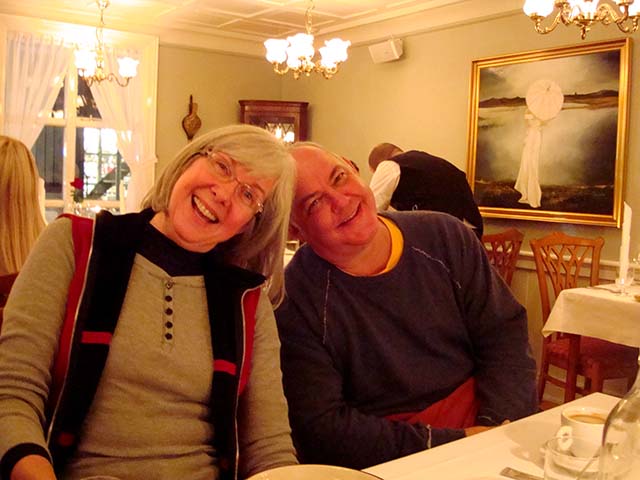 The prospect of eating whale and horse has made Cindy and Greg downright giddy.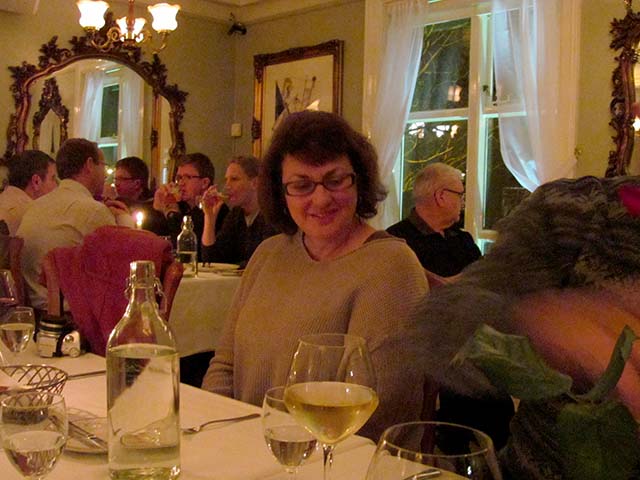 Bill, behave yourself.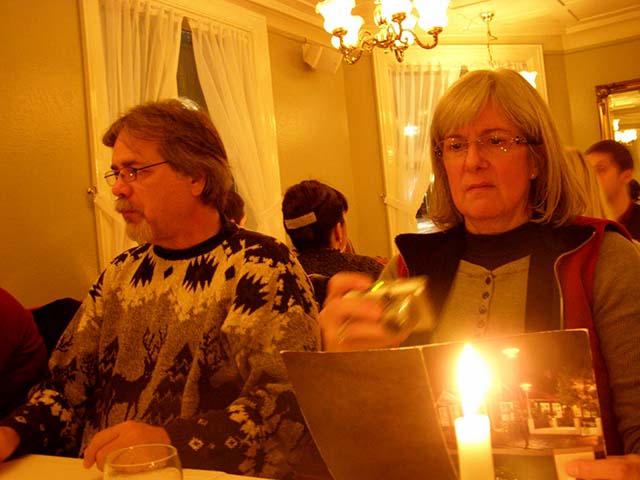 Now let's get serious.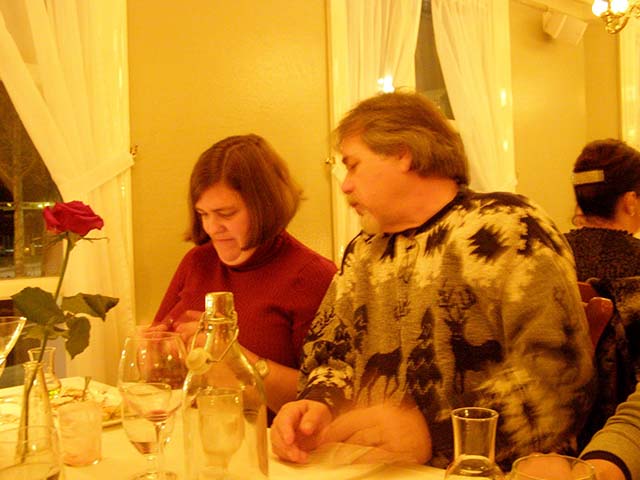 <psst> Patty? No kidding? Horse?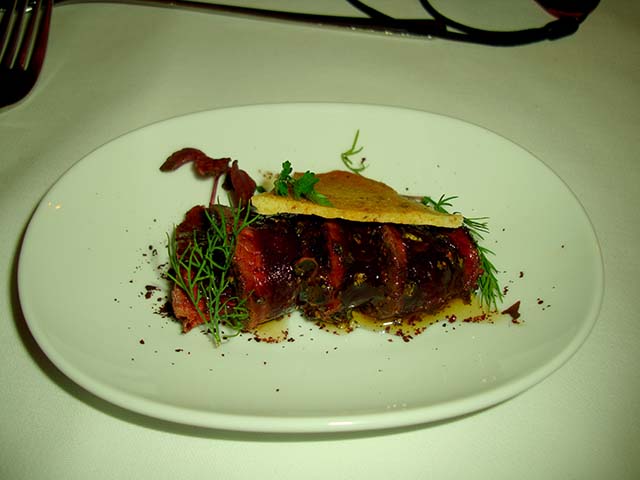 Yep. Looks tasty too, doesn't it?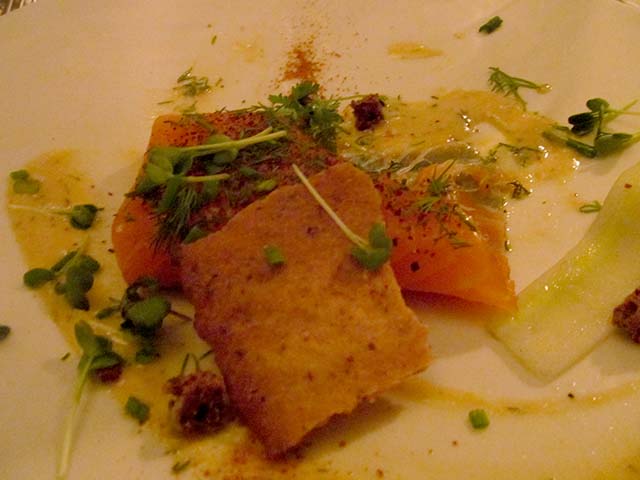 Atlantic salmon. Nice. Even Patty who doesn't like salmon liked this.
Grilled beef tenderloin. From a cow, not a horse. Mmmm.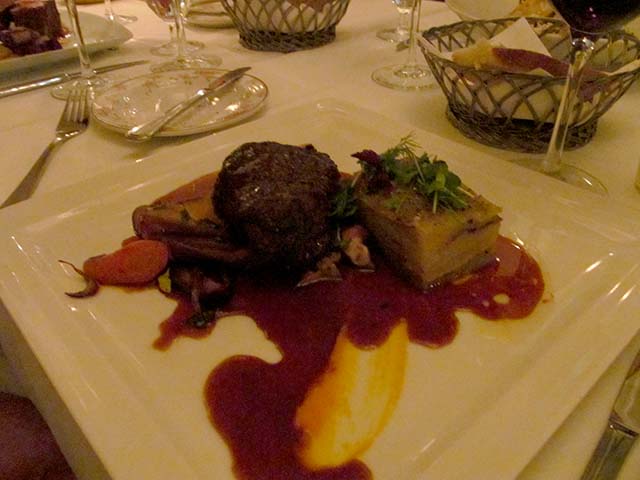 Minke whale. Or something.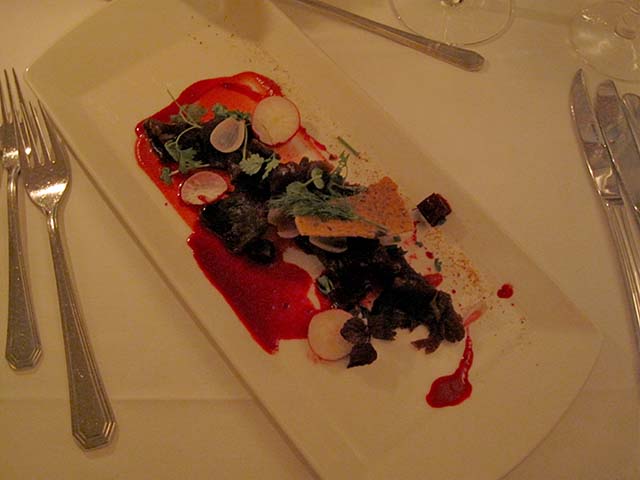 Puffin, maybe?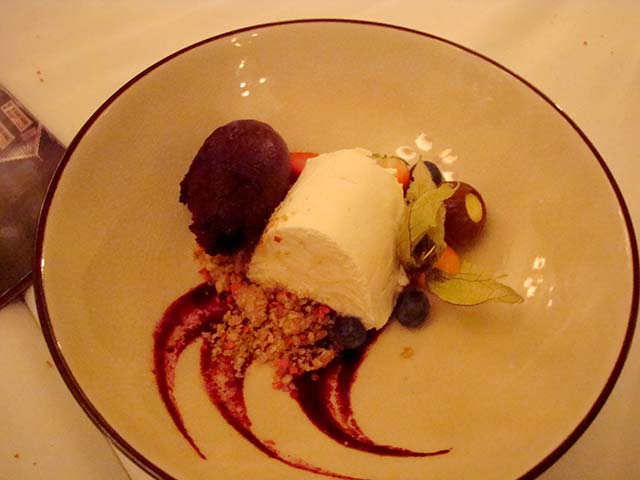 This one's easy -- dessert! This is Skykrmousse, white chocolate and lime ganache and blueberry sorbet. Delish!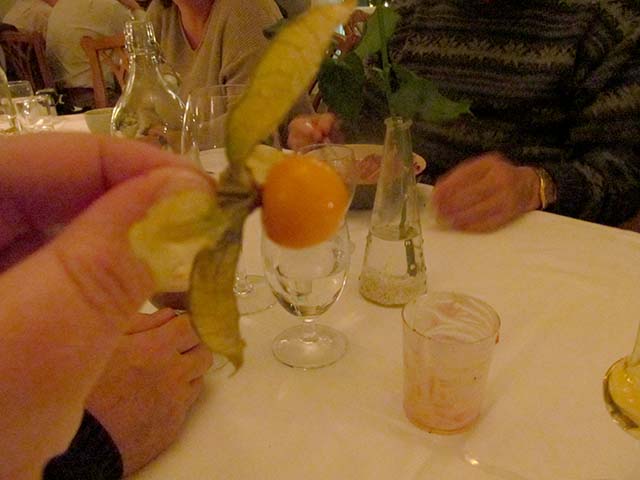 It even came equipped with a mysterious berry. Persimmon?
Stimulating discussion.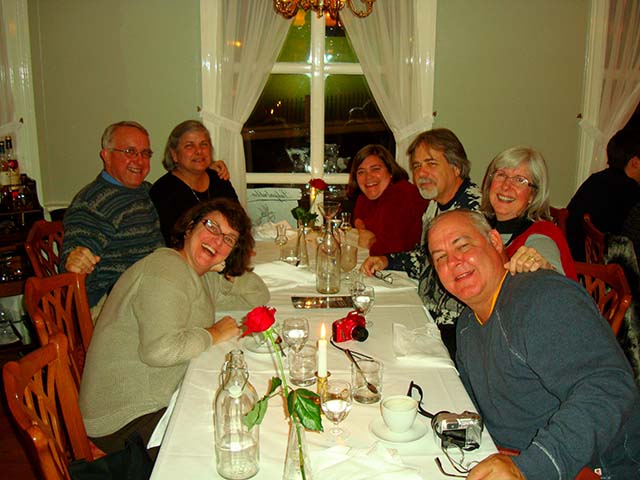 Everybody enjoyed the meal and had a great time.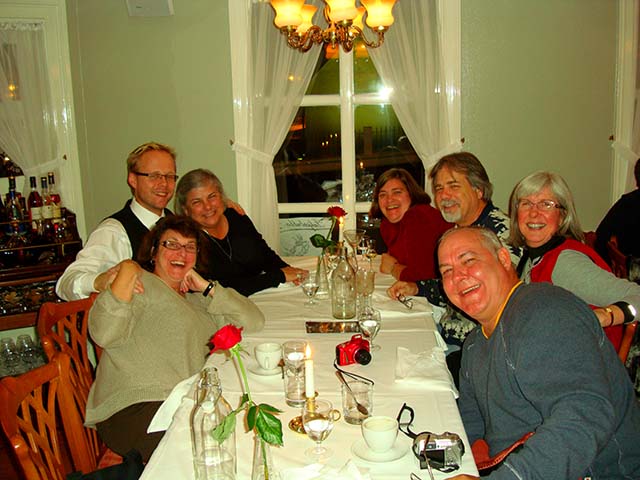 Such a good time that we wanted a picture that included our delightful waiter!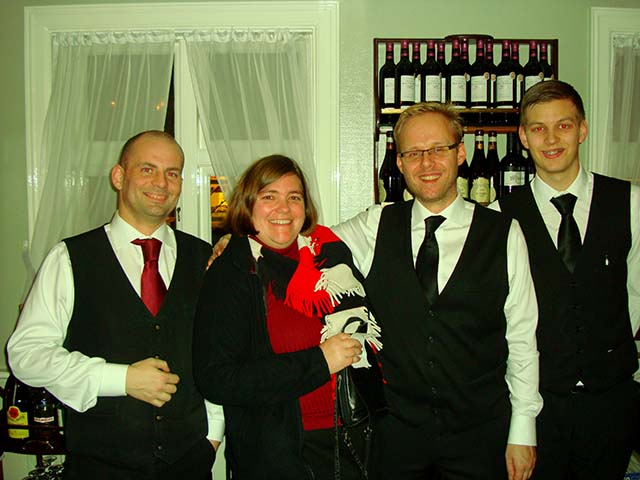 Patty wanted all the waiters! And not just a picture -- she wanted to take them home!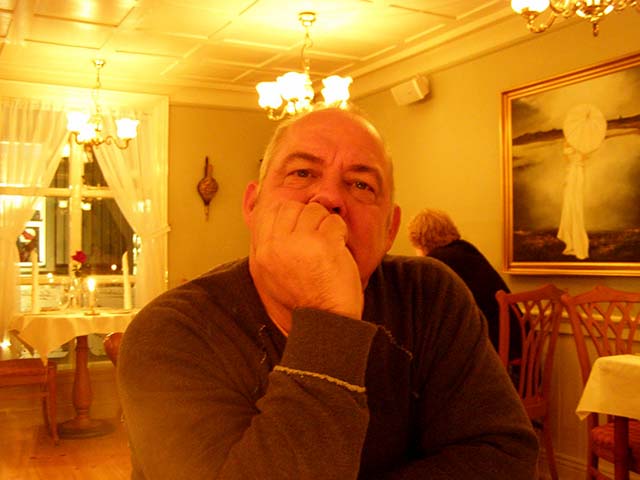 Did someone say it's time to go now?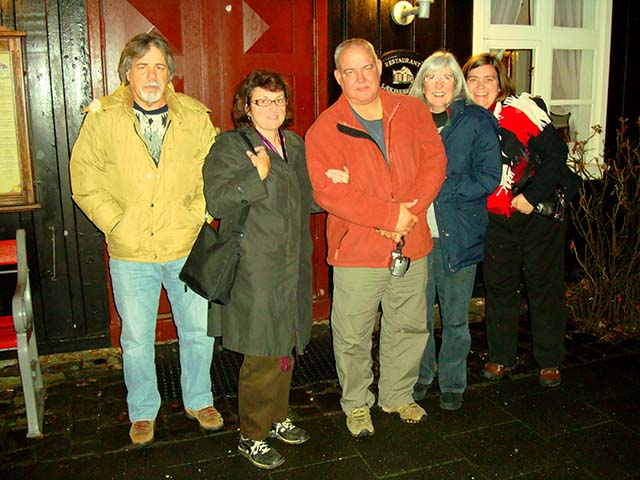 Outside, afterward, sated. Nice dinner.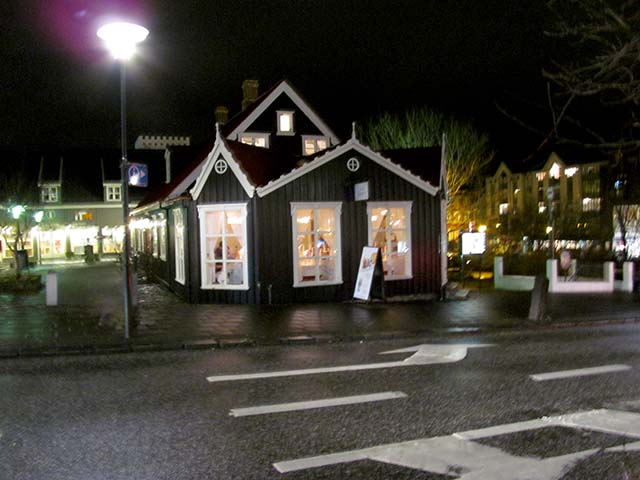 If you ever go to Reykjavik, you really ought to eat at least one meal here.