Cindy and Charlie flew to DC to stay with Bill the day before the flight to Iceland.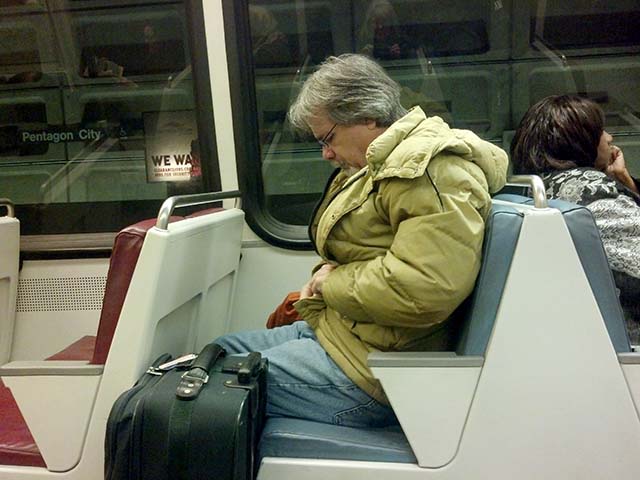 Here's Charlie riding the Metro to Bill's place. He's checking something.
Bill is relaxed and ready to go.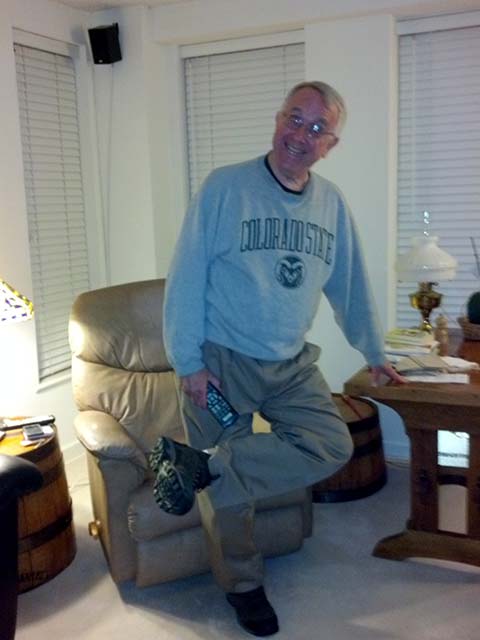 He's proud of his new hiking boots which will protect his feet from the Arctic snow.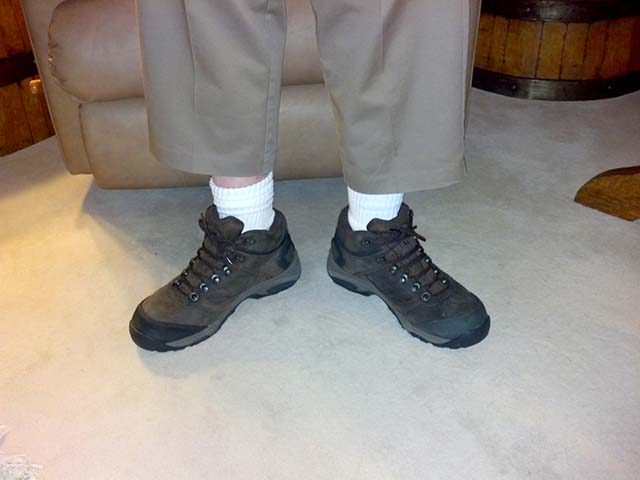 He insists they don't make him look like Li'l Abner.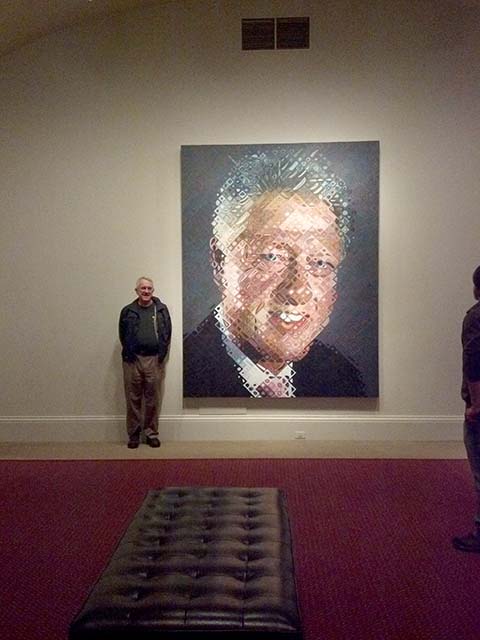 Cindy, Bill and Charlie toured the National Portrait Gallery. Here's Bill with Bill.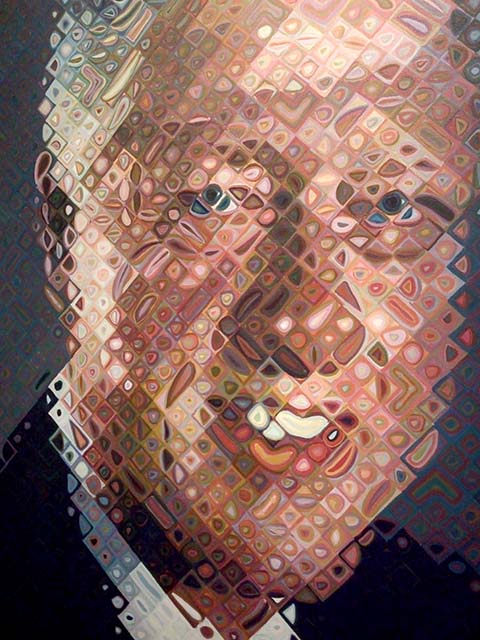 This modern art stuff is really strange.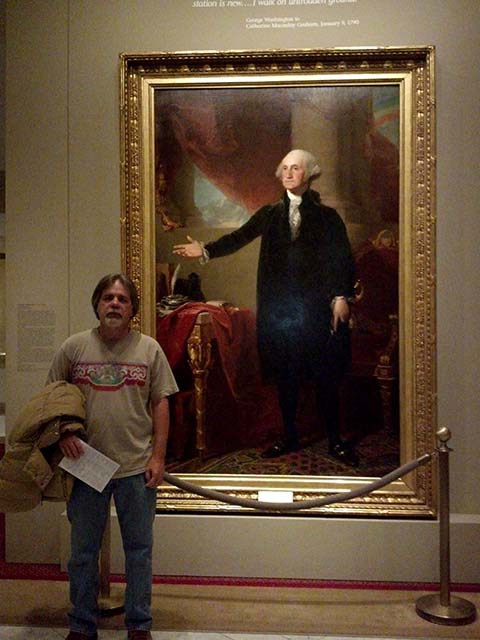 Charlie prefers his presidents to look more...presidential.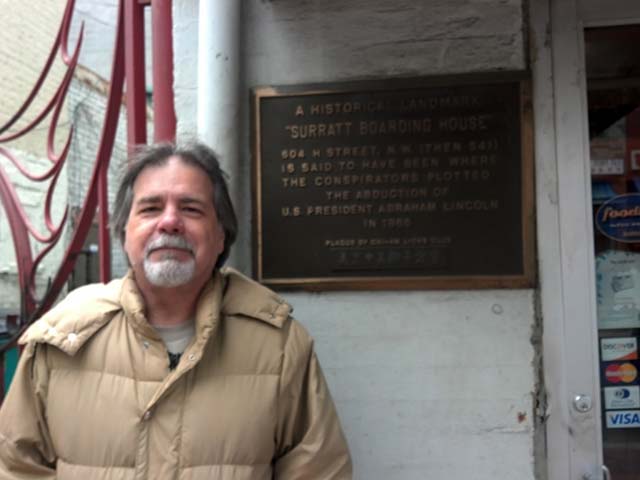 Charlie and Cindy walked up to Chinatown, where they came across this plaque outside what used to be Mary Surratt's boarding house, the place where John Wilkes Booth and his henchmen plotted the assassination of Abraham Lincoln.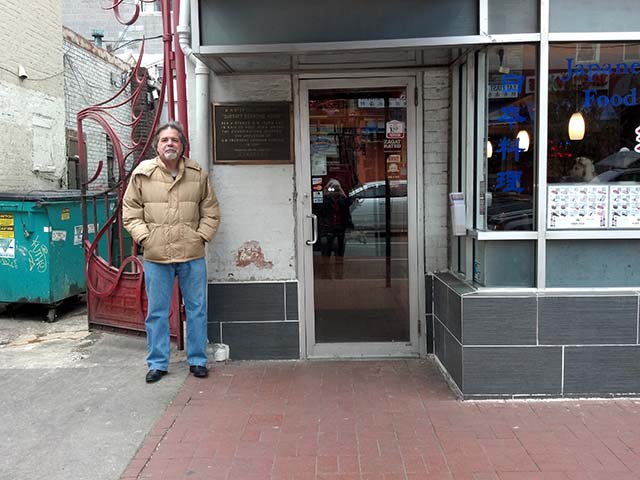 Now it's Wok 'n Roll Japanese takeout.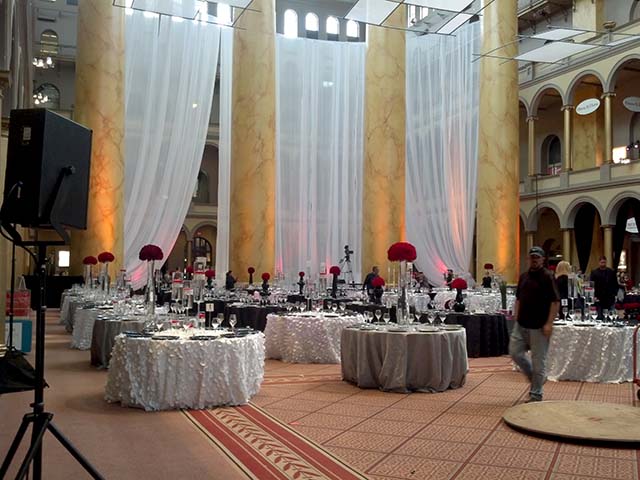 They also stopped by the National Building Museum where they found workers getting ready for a big party later in the evening.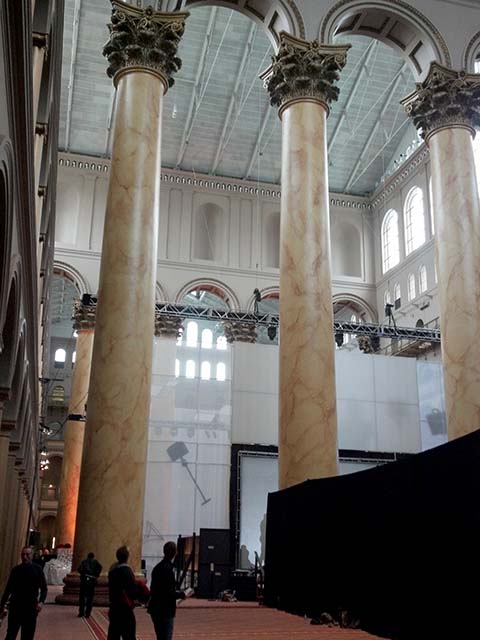 The National Building Museum makes an impressive setting for a party.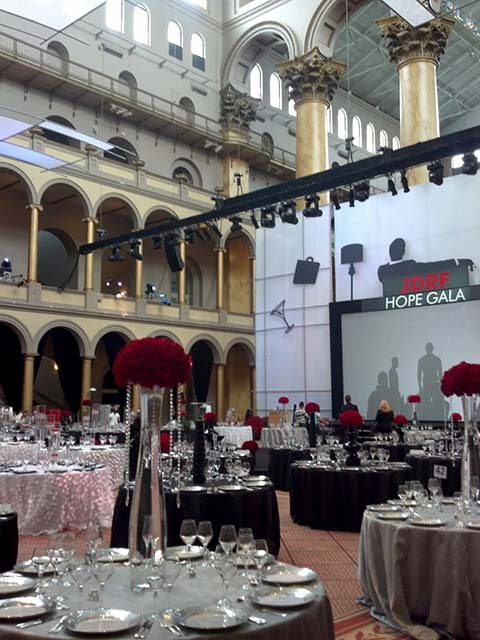 What's that? Up there on the screen? Looks like Don Draper.
Yep, looks like this Juvenile Diabetes Research Foundation event will have a MAD MEN theme.
Patty picked up Bill, Cindy and Charlie at Bill's place and they drove out to Dulles Airport. Tammy and Greg weren't sitting at the gate. Where could they be? Patty said, "Let's look in the bar."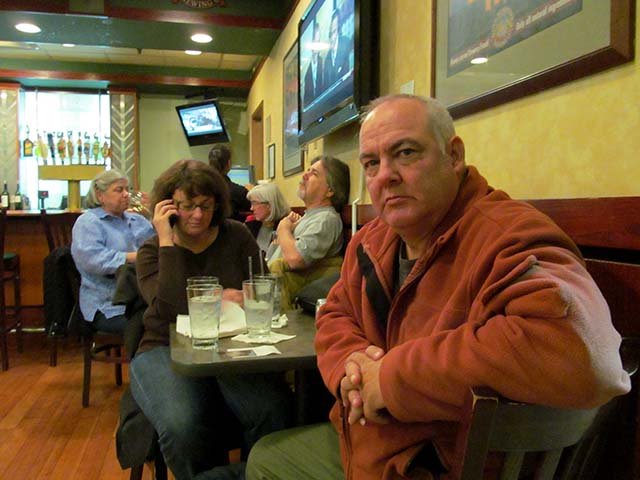 And that's where they were! Greg is excited about the upcoming overnight flight.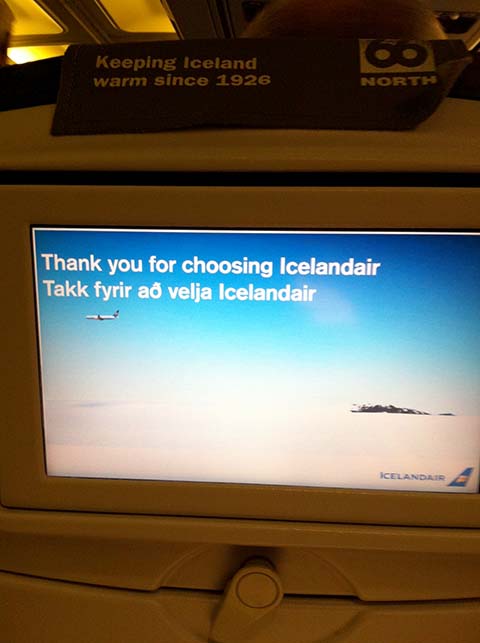 View from Bill's seat just before takeoff.