Before we see the real Taj Mahal, we get to see the early version.
Here's a Flash video in which Davinder introduces us to the place.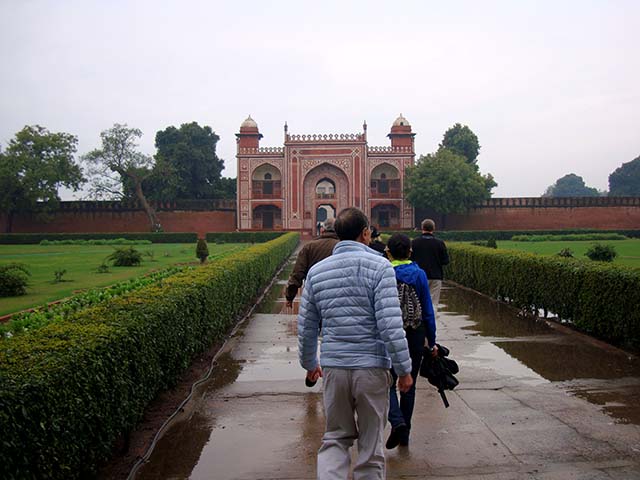 From Wikipedia: The tomb of I'timad-ud-Daulah is a Mughal mausoleum often described as a "jewel box," and sometimes called the "Baby Taj." It is often regarded as a draft of the Taj Mahal.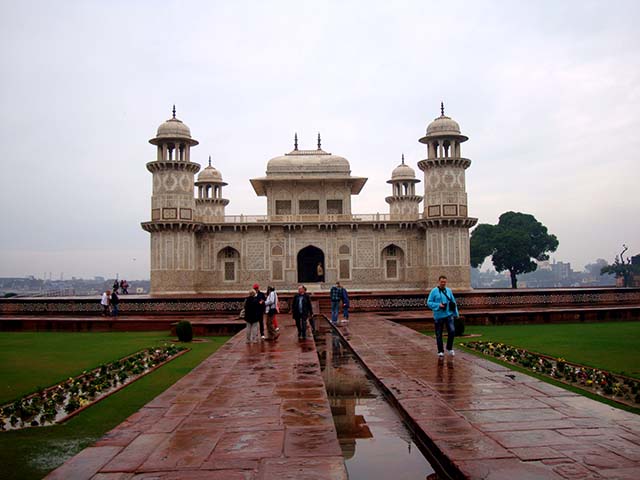 The tomb, built between 1622 and 1628 represents a transition between the first phase of monumental Mughal architecture – primarily built from red sandstone with marble decorations, as in Humayun's Tomb in Delhi and Akbar's tomb in Sikandra – to its second phase, based on white marble and pietra dura inlay, most elegantly realized in the Tāj Mahal.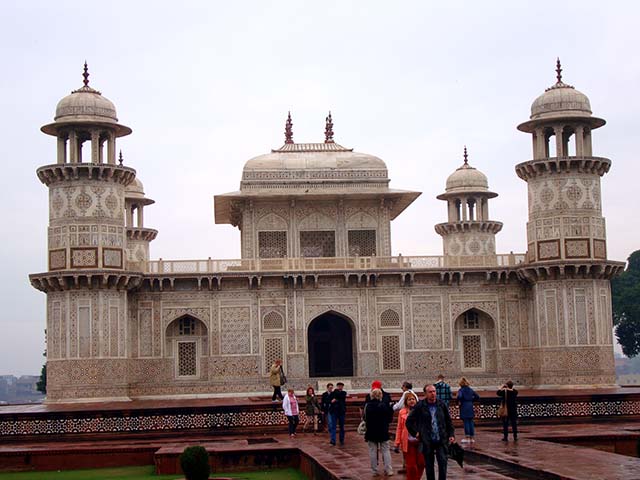 And it's quite beautiful, even in the rain.
The mausoleum was commissioned by Nūr Jahān, the wife of Jahangir, for her father Mirzā Ghiyās Beg, originally a Persian Amir in exile. who had been given the title of I'timād-ud-Daulah (pillar of the state). Mirzā Ghiyās Beg was also the grandfather of Mumtāz Mahāl (originally named Arjūmand Bāno, daughter of Asaf Khān), the wife of the emperor Shāh Jahān, responsible for the construction of the Tāj Mahal.
Got all that?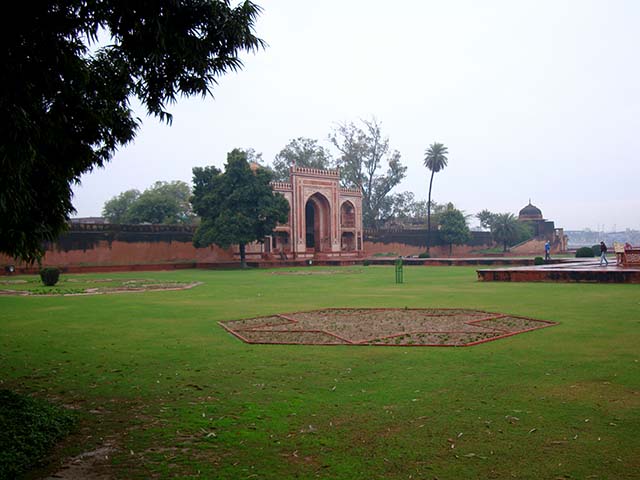 The gardens are nice.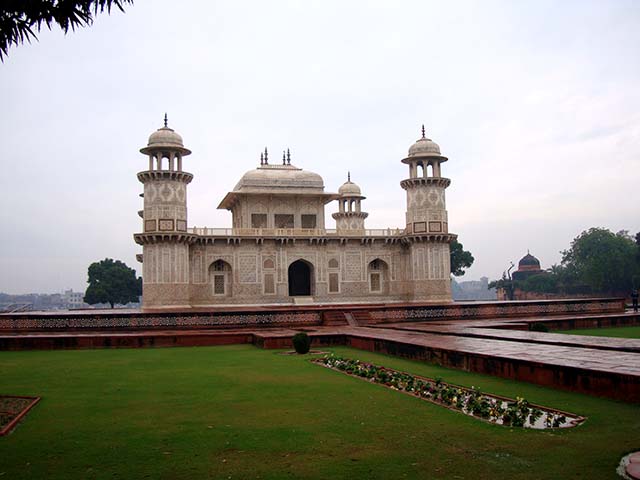 And set off the mausoleum perfectly.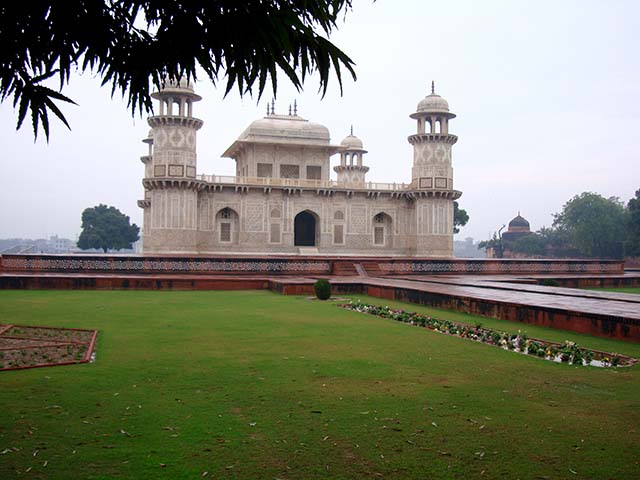 I'd accept this as my burial place.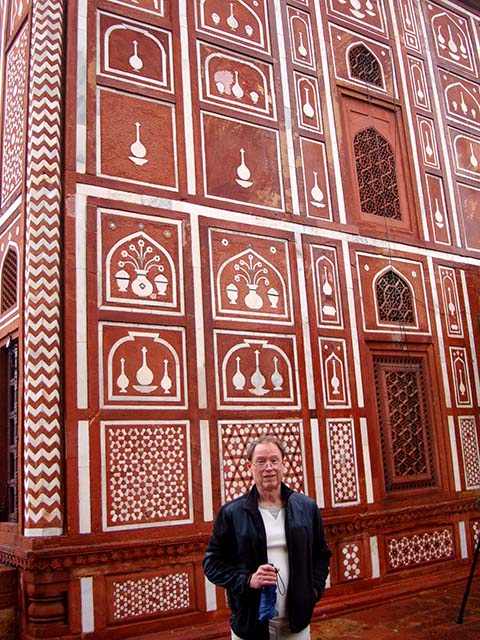 Don poses in front of images somewhat unusual for Muslim wall decorations. Notice the ... um ... wine bottles?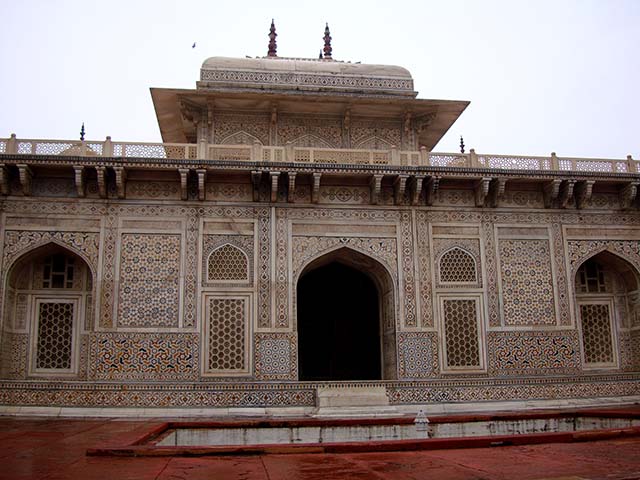 It's a pretty place.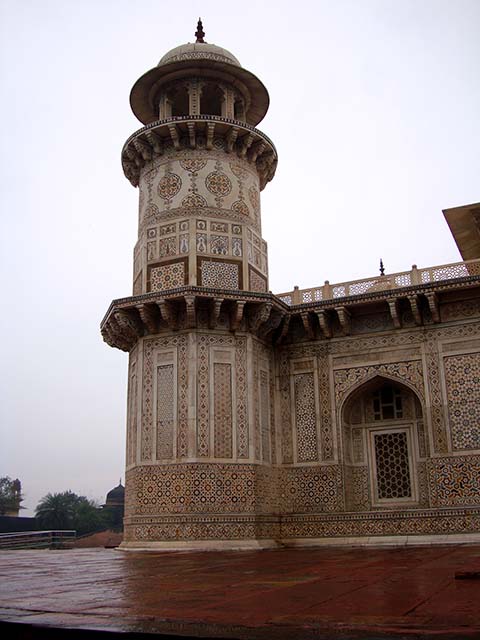 With impressive architectural elements.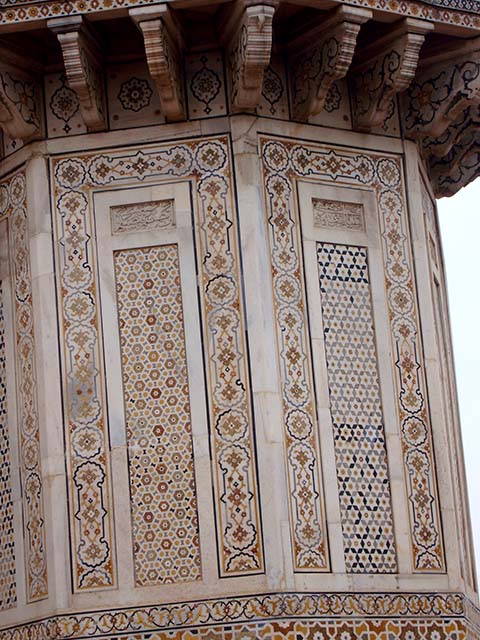 And gorgeous inlaid stone.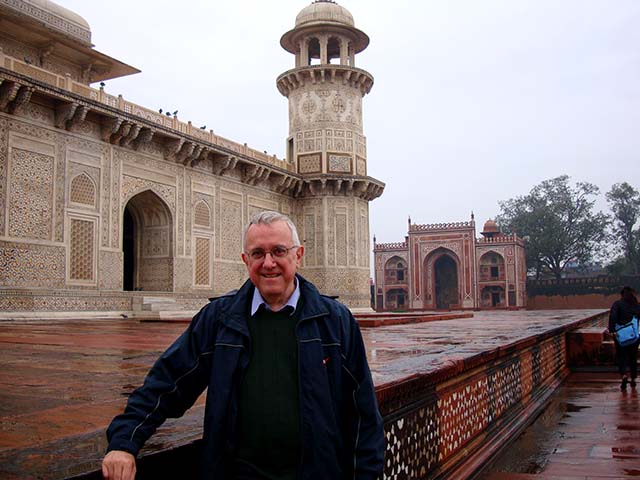 Bill's impressed once again by sights he knew nothing about before visiting India.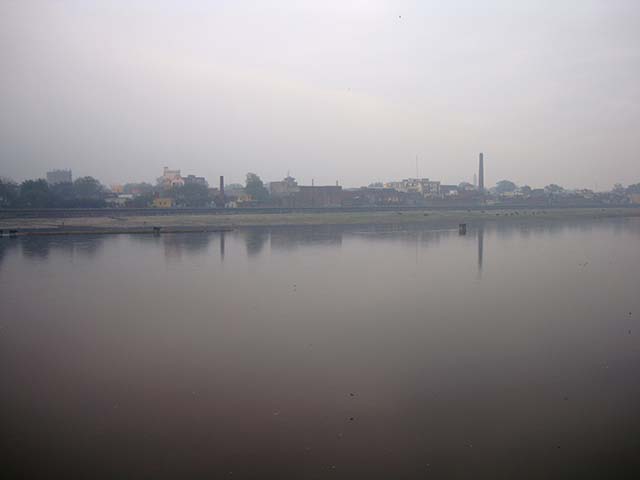 But it's such a dreary day.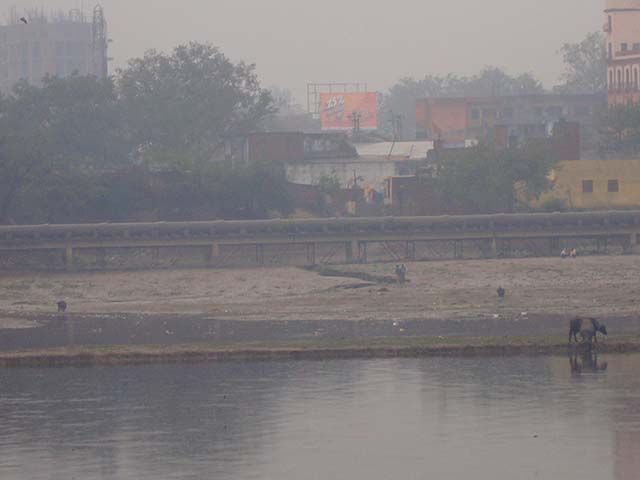 Even the holy cows look beaten down by the weather.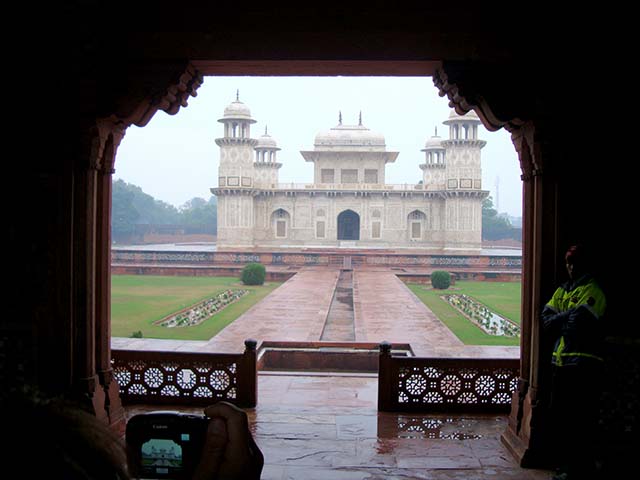 Time to go.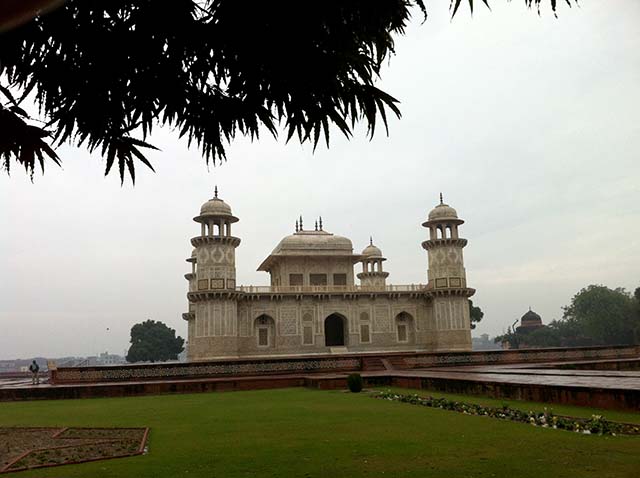 It's a nice place, very pretty, quite impressive....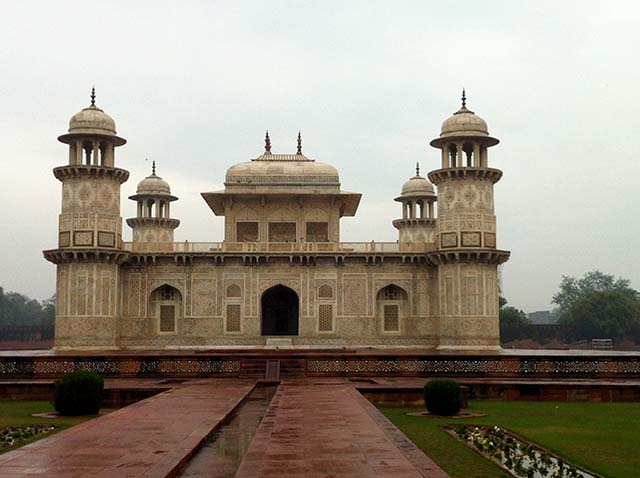 But really...isn't it time to stop messing around and see the real Taj Mahal?