For a nominal extra fee, the Gate 1 brochure promised a wonderful experience in Agra: Dinner at a local restaurant along with an evening of Indian culture. "You'll discover all the fun & excitement of Bollywood beats with the dance performance by a dancer on recorded music that will take place during or after your dinner."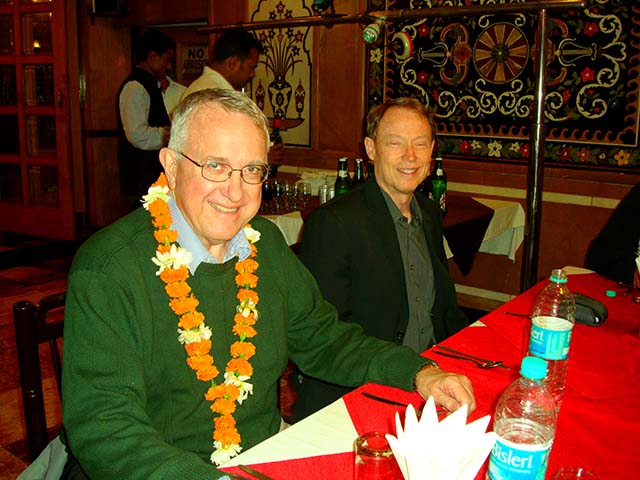 So off to dinner we went. Open your eyes, Don, and how come you're not wearing your lei?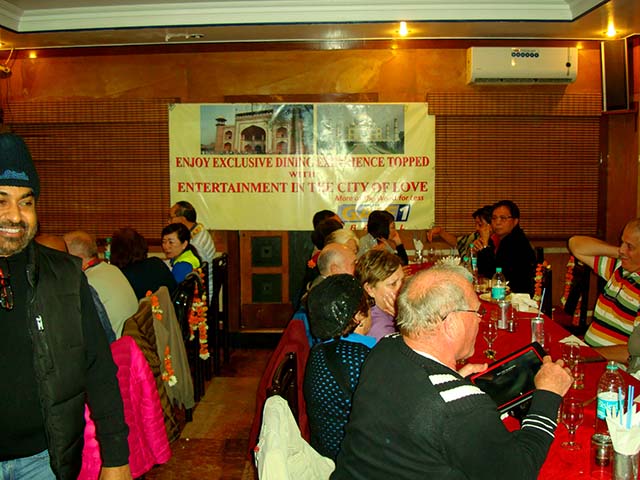 I'm not sure exactly where we were. Some tourist restaurant in Agra, "the city of love." Well, that's what the sign on the wall said. Davinder seems happy enough to be here.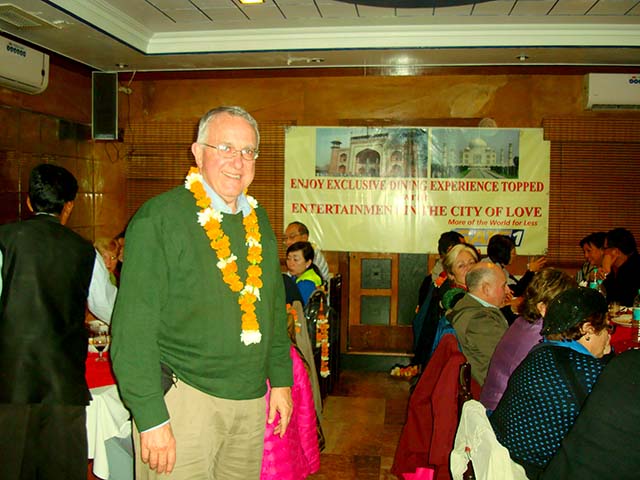 So's Bill. Nice lei, Bill.
Here's a Flash video clip. The food tonight was by now the same food we'd been eating the entire trip. Nice enough, but nothing special. The entertainment was nothing special either. We paid extra for this?
Also...is anybody wondering what's "Bollywood?" Well, click on this link.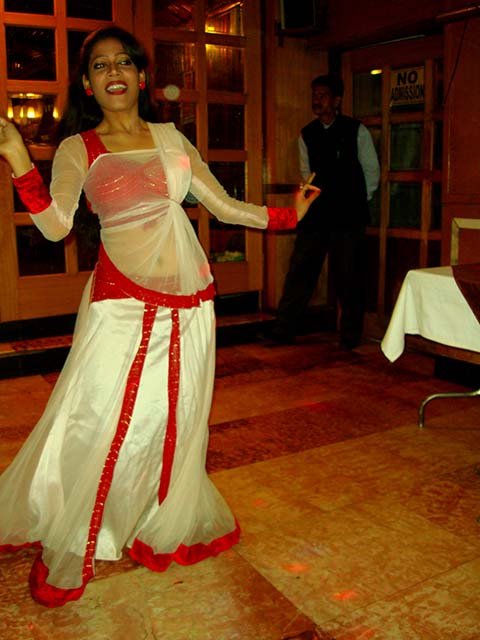 OK, all right, our "Bollywood" entertainer was fine, yes, nice enough, pretty, happy, energetic, etc. etc., but really, you had to wonder, was she as bored with this as we were?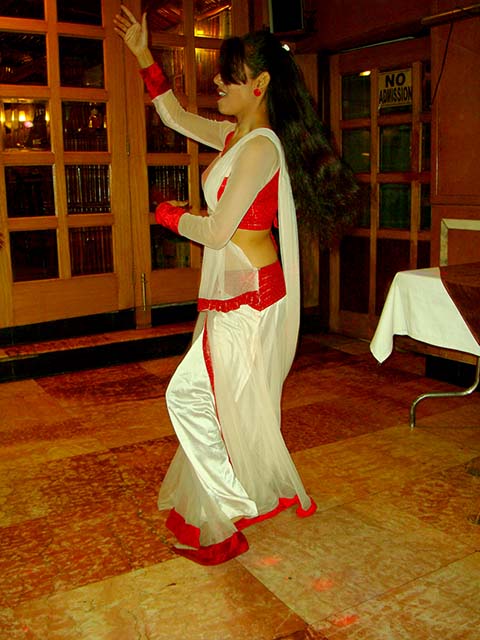 What a nice young lady! What fun it would be if she were to come to the table to chat! But no...she continued to dance.
During the dinner, Davinder asked me what I thougth of Bollywood movies. I told him I'd seen only one, and while I couldn't remember the name, I did recall it was about a small town that found itself engaged in a cricket tournament with the British....
LAGAAN?, Davinder asked, with a big smile on his face.
Yes! That was it!
Did you like it?
No.
Well, Davinder frowned, and that was the end of that. OK, it was nominated in 2001 for the Best Foreign Language Film Oscar, so what do I know?
Yep, more Flash video of the nice young Bollywood dancer.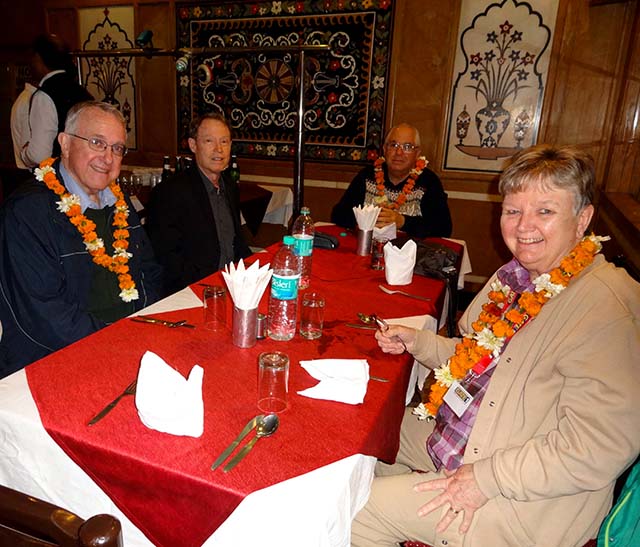 Even though Bill is glad it's all over, he had a nice time with others in our group who'd also paid good money to see this. Say Hi to Frank and Marcia.