OK, back to the hotel. That's a good next stop.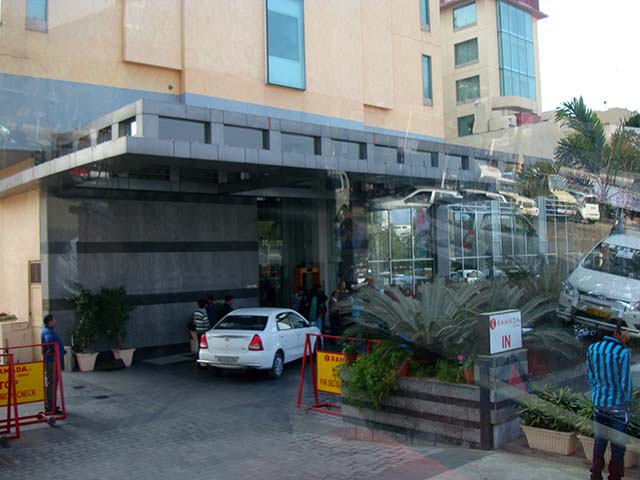 Lotsa security at our hotels.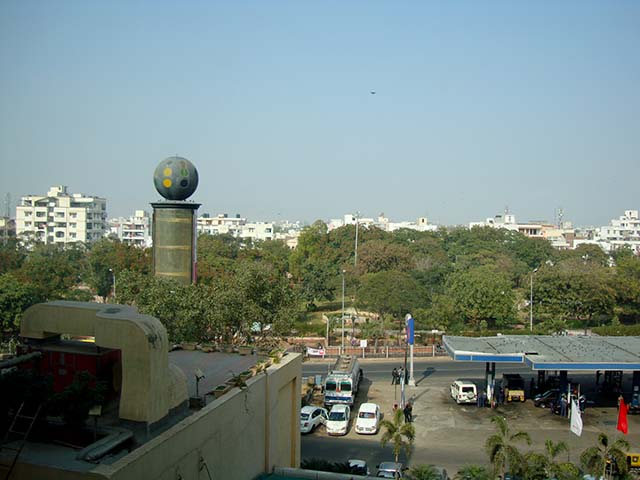 Nice view from Bill's room on a sunny day. Sure wish there'd been more sunny days.
Bill has a great view of a service station with pigeons on the roof.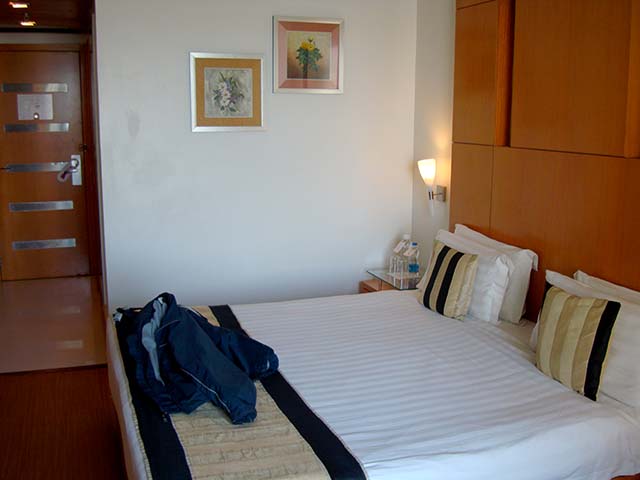 Bill likes his room.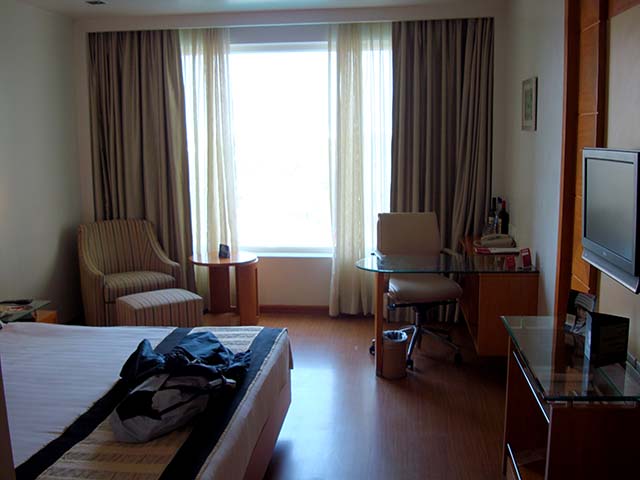 Very nice, and this is a Ramada Inn!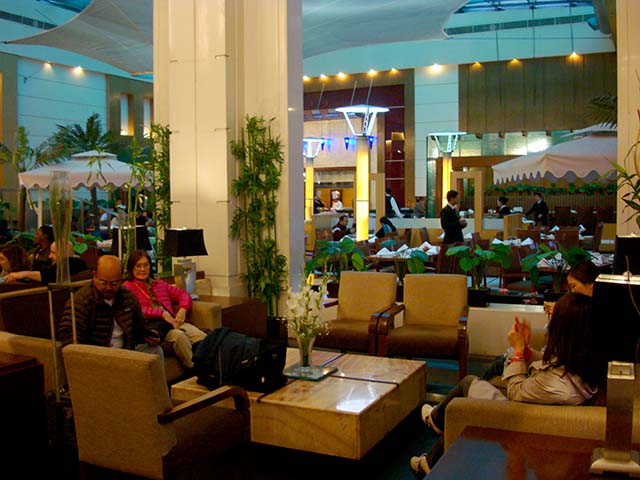 Seriously, a Ramada Inn!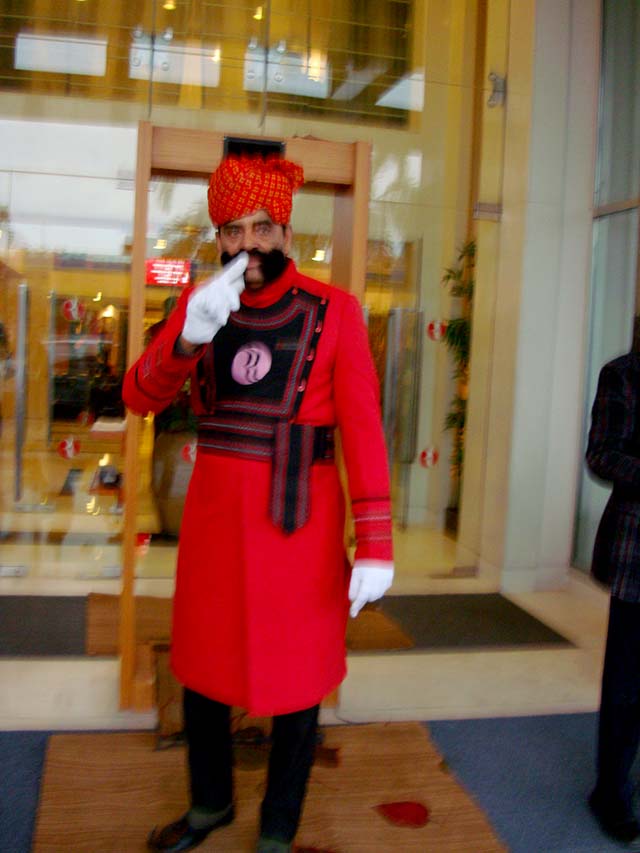 Have you ever had a doorman dressed like this at a Ramada Inn where you've stayed? Didn't think so.