And off we go to another opportunity for Jaipur merchants to relieve some tourists from their rupees. This time it's jewelry for sale.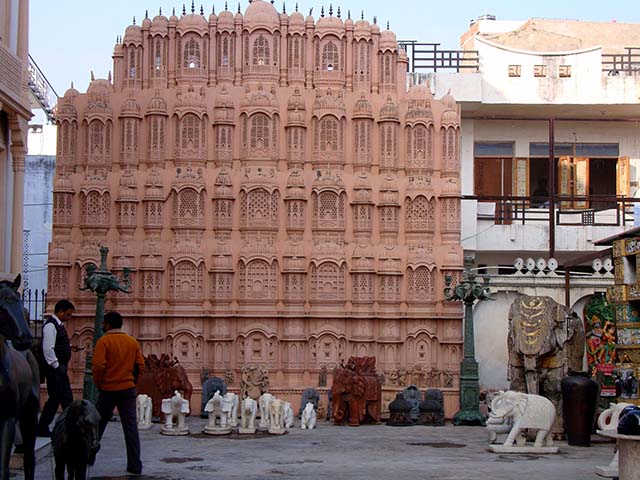 Hey look! It's a miniature Hawa Mahal! If only I had room for it on my deck.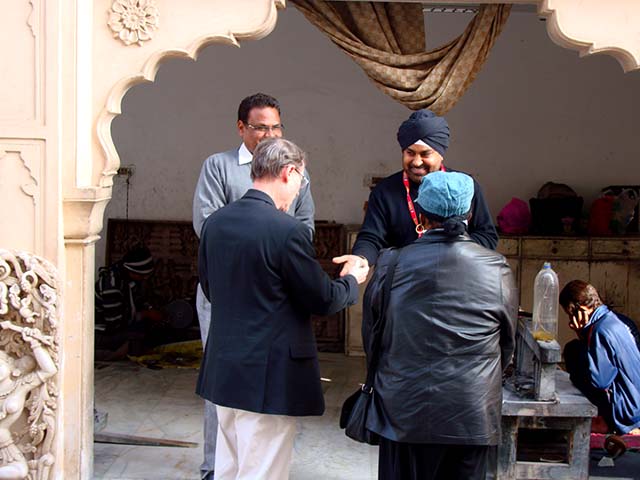 First the tourists learn how this is done, whatever it we're doing.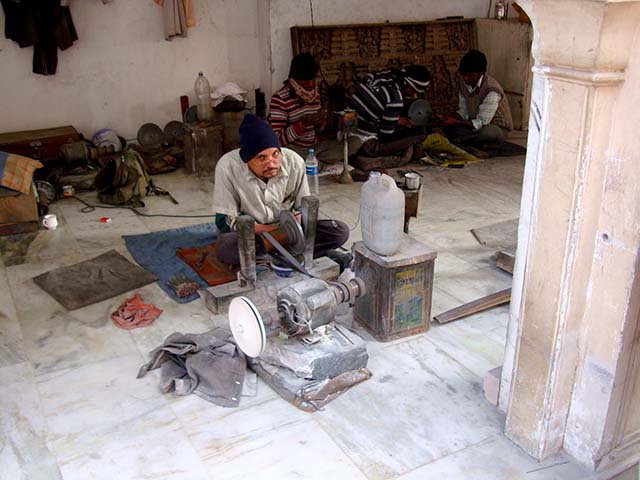 Ah. Polishing gemstones.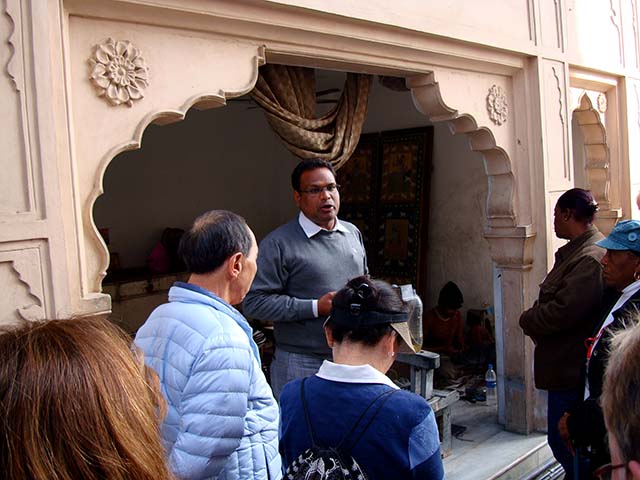 We get a lecture on polishing gemstones.
We all crowd around as though we're interested.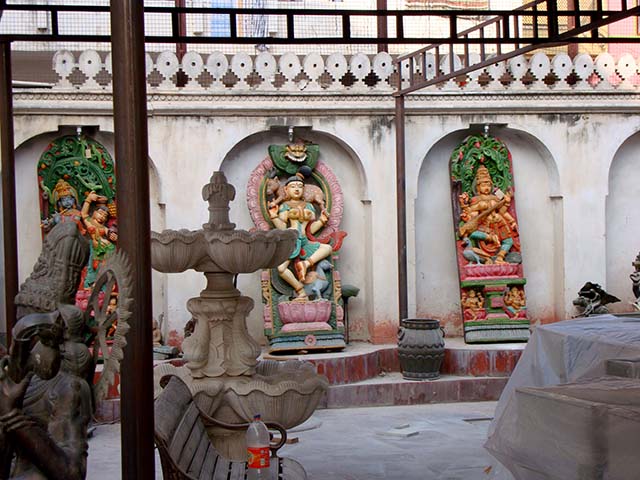 Actually, there are more interesting sights elsewhere.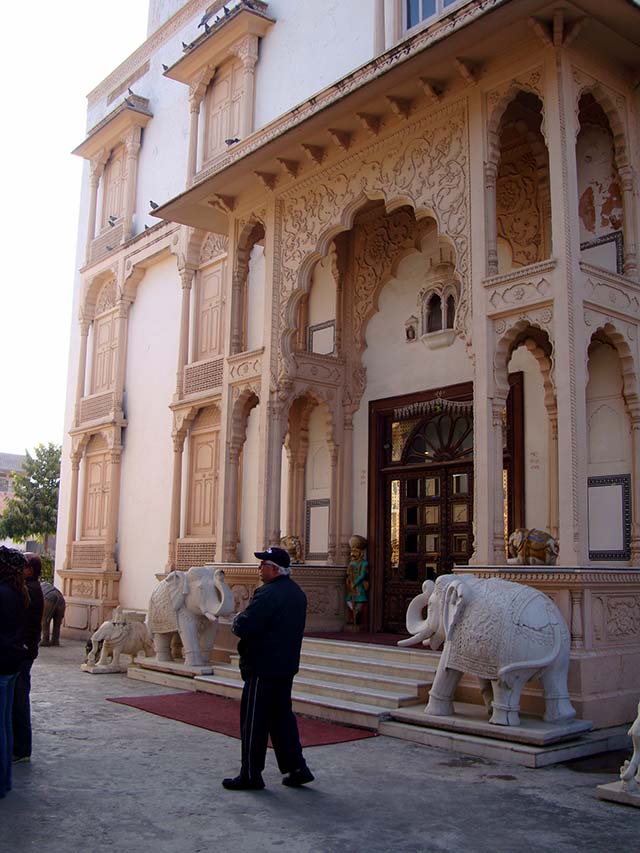 Frank seems unimpressed, even by the stone elephants.
And now those who want to buy jewelry in India can buy jewelry in India.
What's the next stop?