The Gate 1 brochure said that if we pay an extra fee, while in Jaipur we could, "Enjoy the exotic flavors of Indian cuisine at a popular local restaurant. You'll be entertained by performers in traditional attire as they re-enact stories of a past era with dance and music." So we paid. Why not?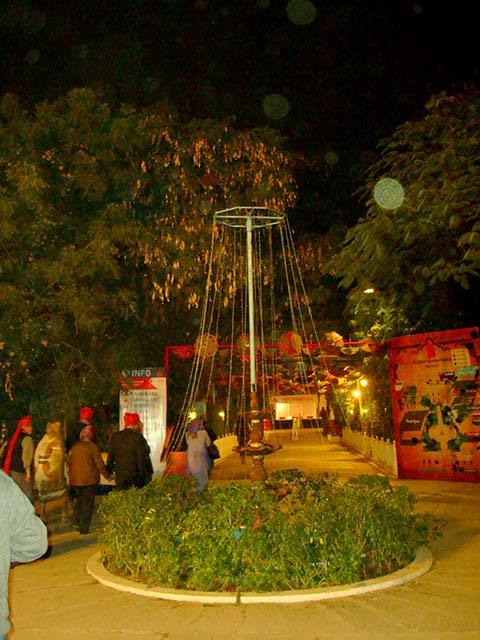 As with so many of the destinations on this trip, I didn't bother to ask where we were going -- I just hopped on the bus and went. And now that I've returned home and I'm trying to caption all these pictures, it would be really helpful if I knew where I'd been. So where exactly was this "popular local restaurant?" After doing a bit of Googling, I think I've identified it. I believe our restaurant must have been connected to the Hotel Diggi Palace because, a) I found an online review in which someone identified the Diggi Palace as the location of their Gate 1 dinner, and 2) the Diggi Palace is the location of the annual Jaipur Literature Festival.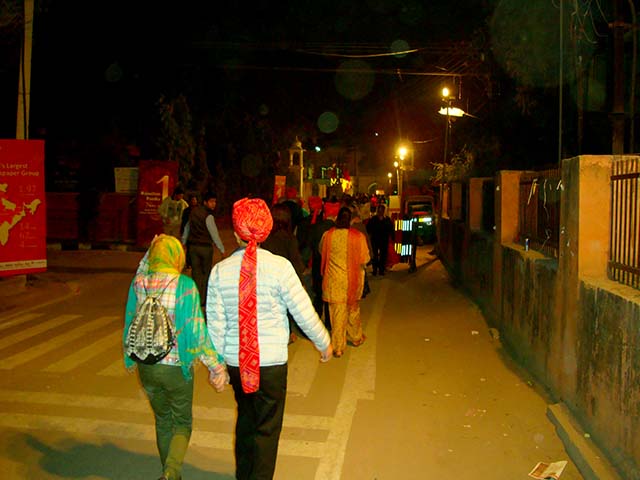 And I remember that the dark alley we walked to get to the restaurant was filled with Literature Festival posters.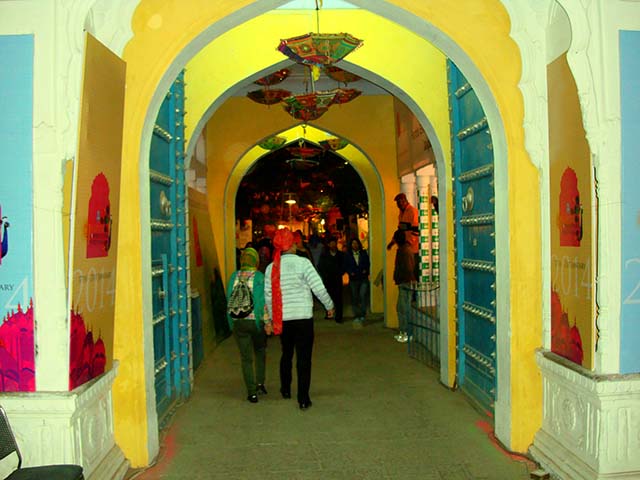 Julia and David have been reading all the Literature Festival posters.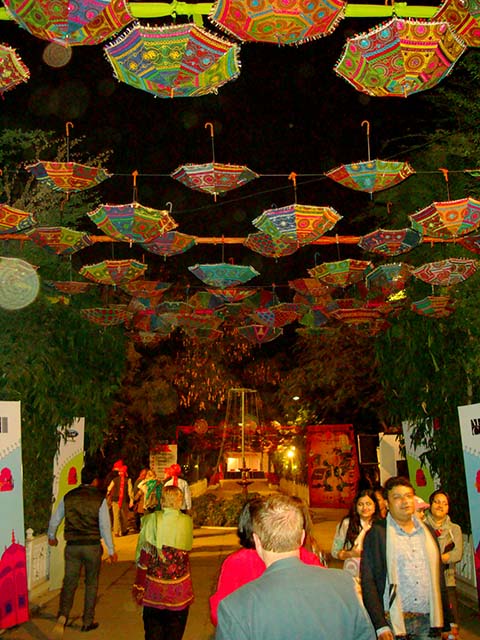 The Literature Festival likes umbrellas.
Bill and Don have found seats at the table. Why are they wearing those turbans? Because they're COLD! We're seated outside in what would probably be a very nice garden setting if the temperature weren't in the 50s F.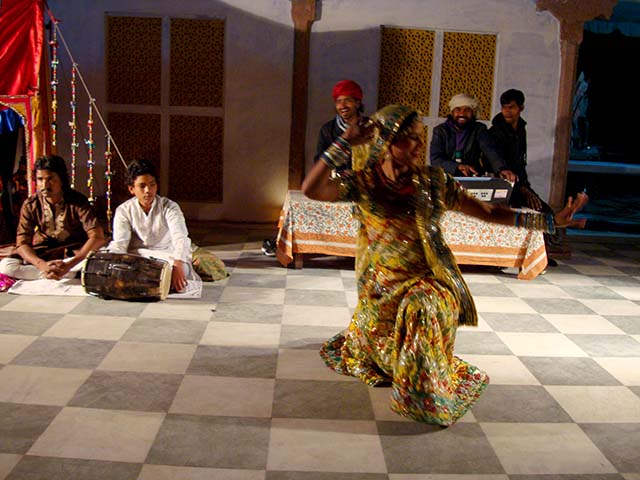 Soon after we were seated, the folk dancing began.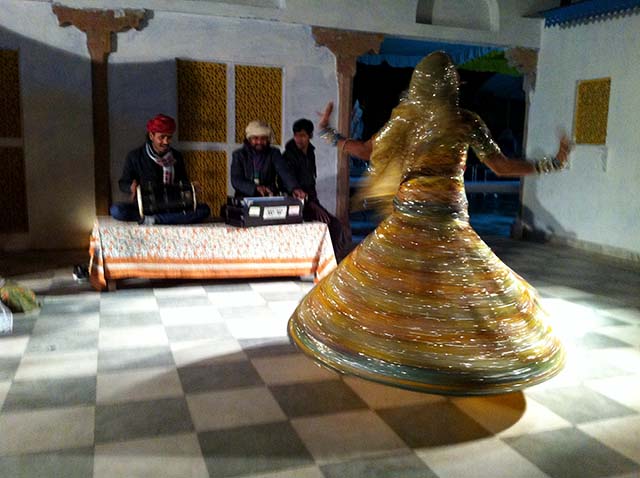 Hey, this could be interesting.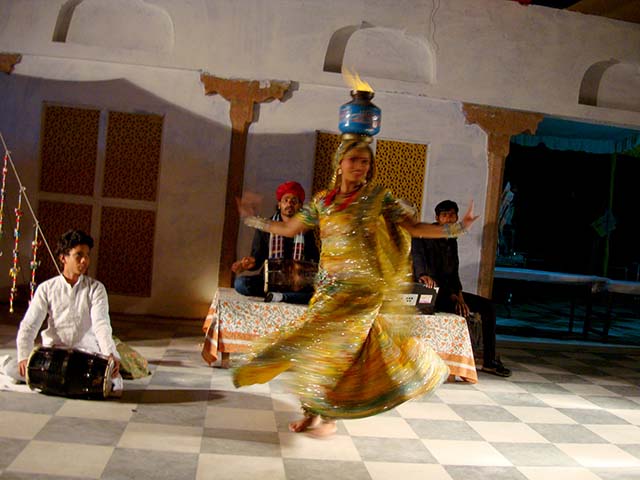 Now this lovely, colorfully-dressed folk is wearing a pot of fire on her head.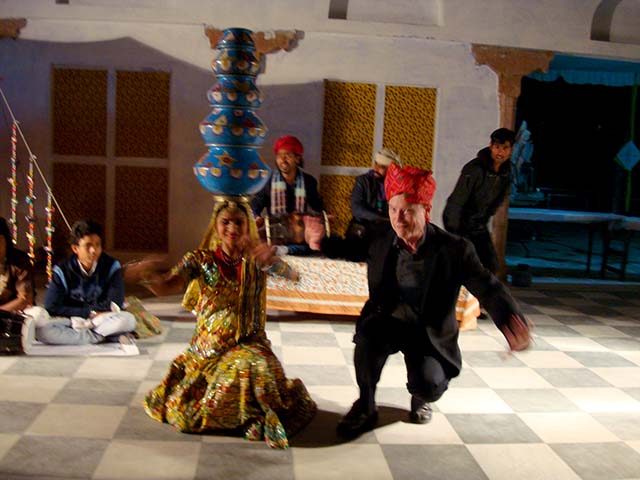 Five pots! And hey, look at Don!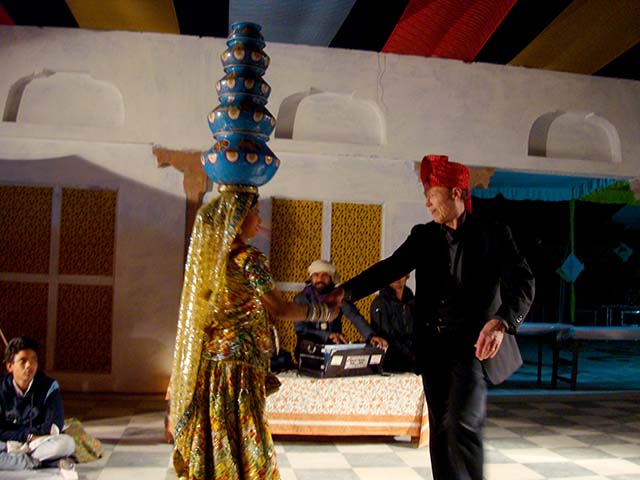 Be careful, Don. Don't topple the pots.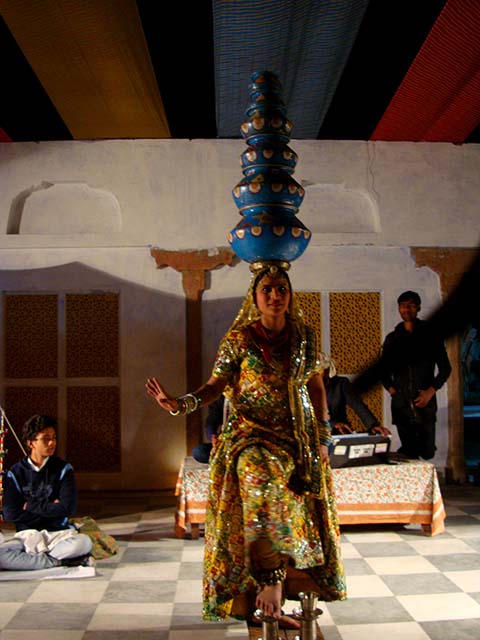 Now she's going to do a trick!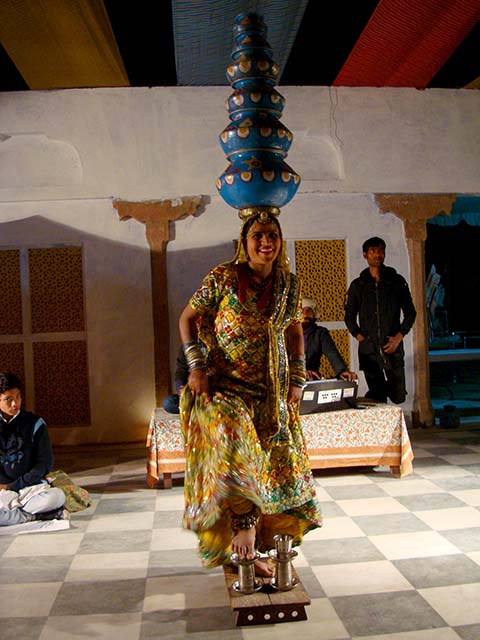 She's standing barefoot on some cups. And she has five pots on her head. And she's not falling over!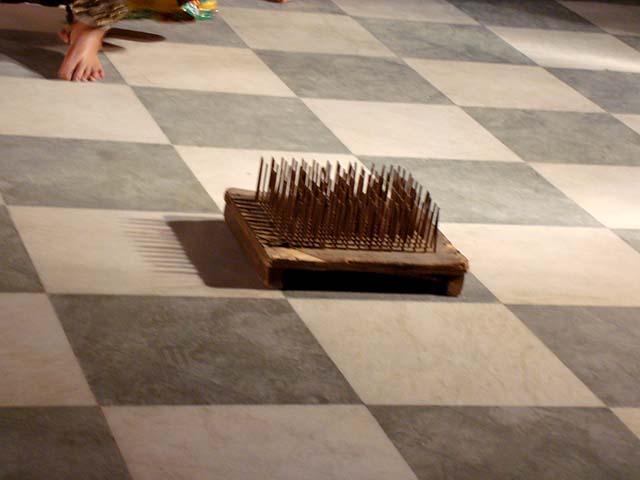 Uh, oh. Now what?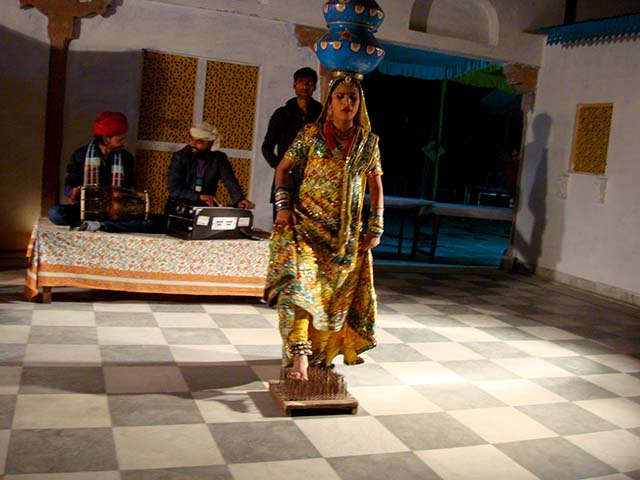 I think I wouldn't want to do this.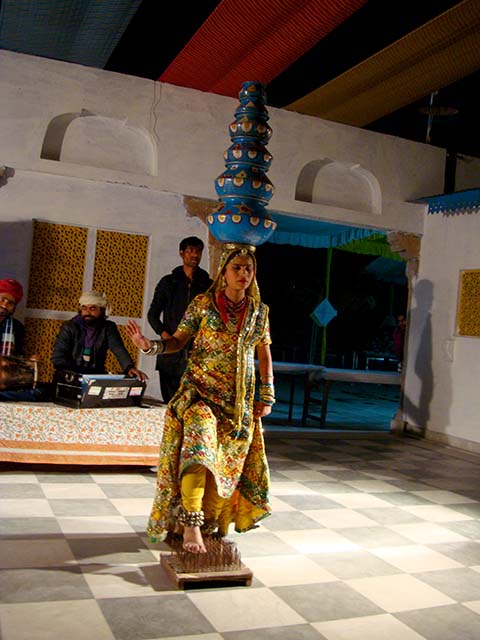 In fact, if she asked for my advice, I'd tell her it's OK to skip this part of the folk dancing.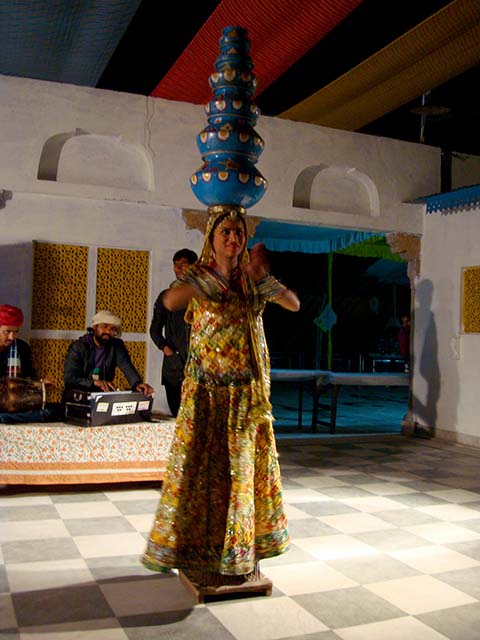 Looks like Indian folk have tough feet. No blood, anyway.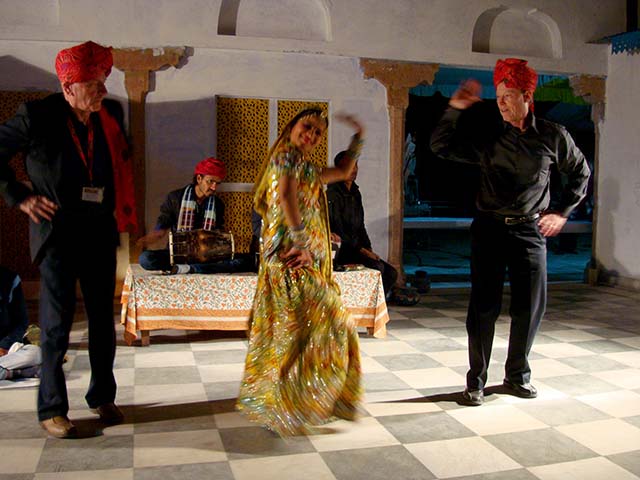 Now both Rudi and Don have turned into folk dancers.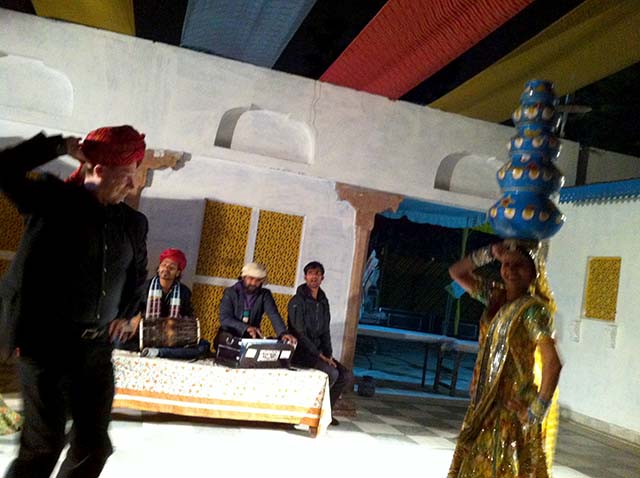 Don is truly into this dancing thing. He should ditch that turban and get himself some pots.
Here's a Flash video compilation of the evening's entertainment. We had a fine time in spite of the food being ordinary (or what was ordinary cuisine for us at this point in the trip) and the icicles that formed on our noses. I had fun. Would I do it again? Probably not. Or at least I'd wait for a pleasant warm spring evening.