If the Amer Fort wasn't fancy enough for you, well how about Jaipur's City Palace? This is a scan of the ticket that got us into the place. Pretty impressive.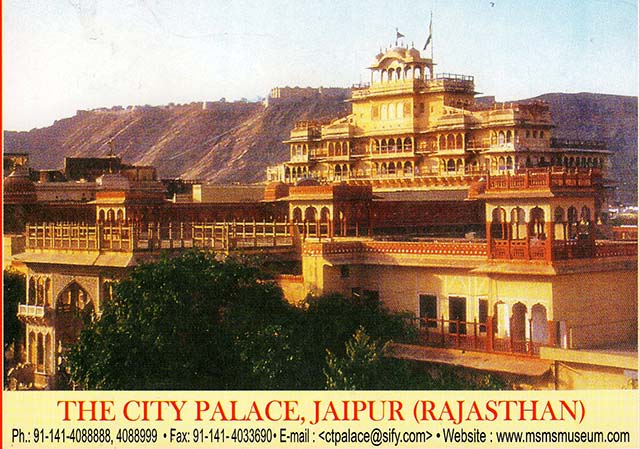 From Wikipedia: City Palace, Jaipur, which includes the Chandra Mahal and Mubarak Mahal palaces and other buildings, is a palace complex in Jaipur, the capital of the Rajasthan state, India. It was the seat of the Maharaja of Jaipur, the head of the Kachwaha Rajput clan. The Chandra Mahal palace now houses a museum but the greatest part of it is still a royal residence. The palace complex, which is located northeast of the centre of the grid patterned Jaipur city, incorporates an impressive and vast array of courtyards, gardens and buildings. The palace was built between 1729 and 1732, initially by Sawai Jai Singh II, the ruler of Amber. He planned and built the outer walls, and later additions were made by successive rulers right up to the 20th century.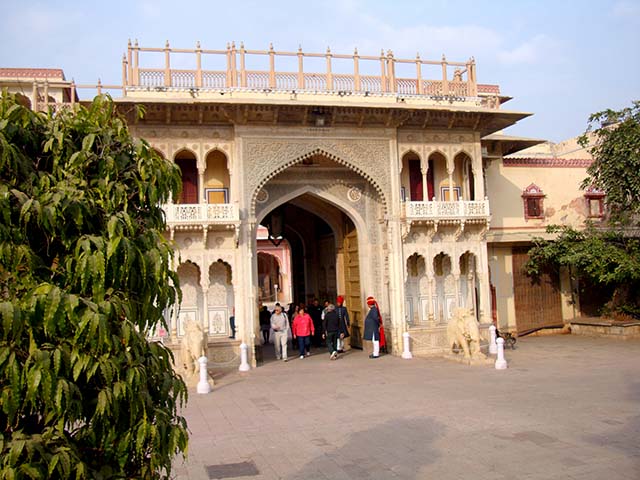 This is the entrance arch.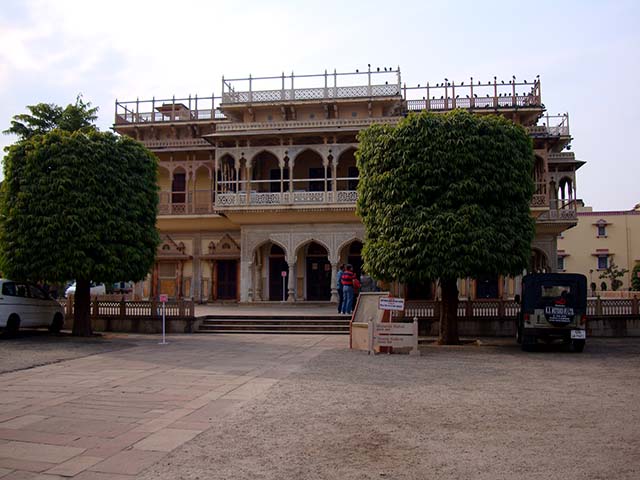 More entrance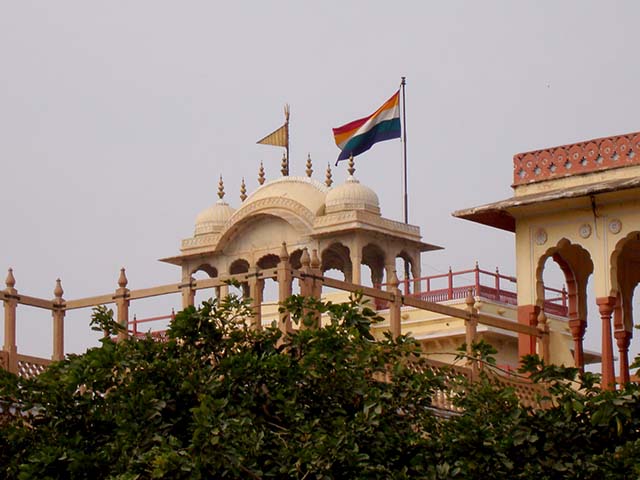 When the flag is flying you know the Maharajah is at home.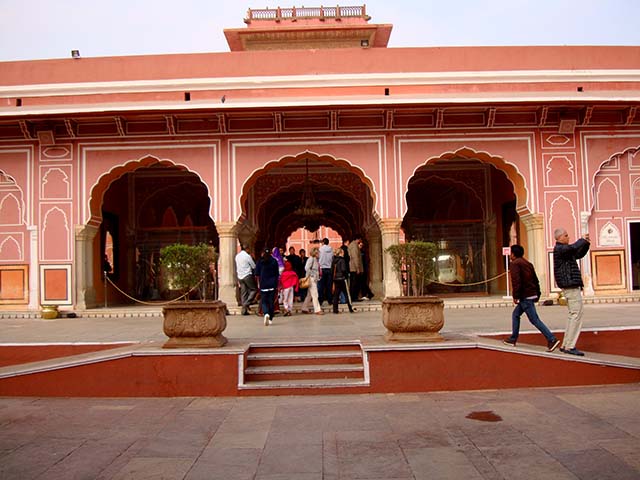 Diwan-I-Khas was a private audience hall of the Maharajas, a marble floored chamber. It is located between the armoury and the art gallery.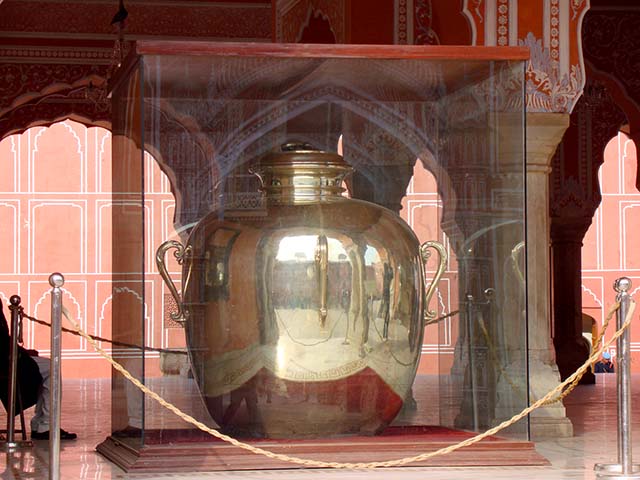 Inside the Diwan-I-Khas are two huge sterling silver vessels of 1.6 metres (5.2 ft) height and each with capacity of 4000 litres and weighing 340 kilograms (750 lb), on display here. They were made from 14000 melted silver coins without soldering. They are officially recorded by the Guinness Book of World Records as the world's largest sterling silver vessels. These vessels were specially made by Maharaja Sawai Madho Singh II, who was a highly pious Hindu, to carry the water of the Ganges to drink on his trip to England in 1901 (for Edward VII's coronation) as he was finicky about committing religious sin by consuming the English water. Hence, the vessels are named as Gangajelies (Ganges-water urns).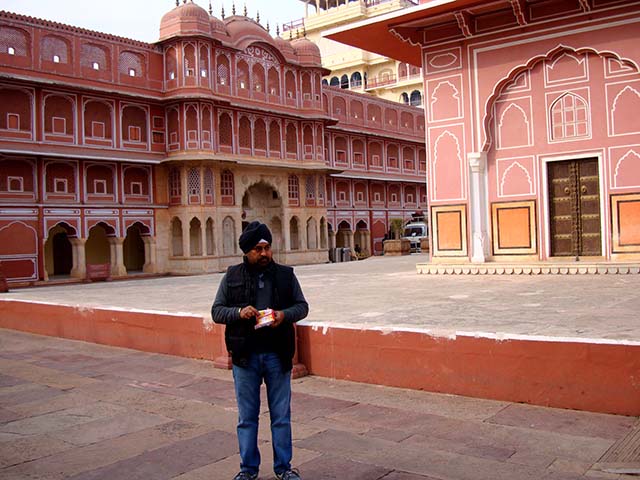 Davinder is ready to explain any of this.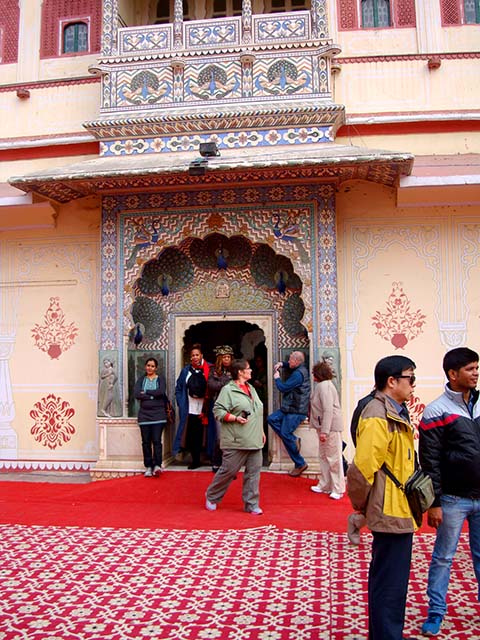 While we were there, workers were preparing an interior courtyard for a dinner. Just look at that beautiful peacock-themed doorway.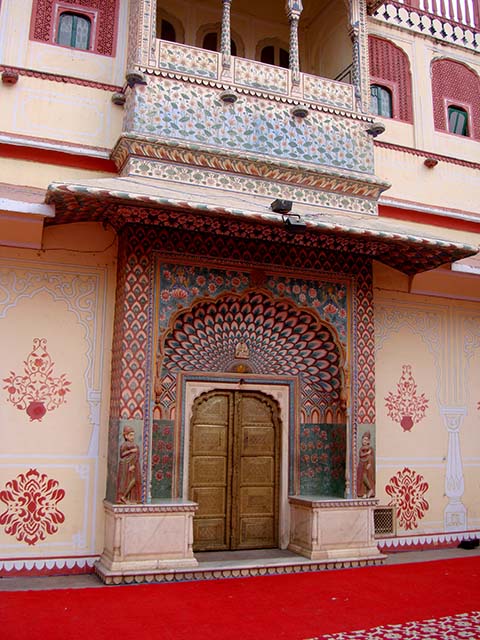 Another beautiful doorway into the courtyard.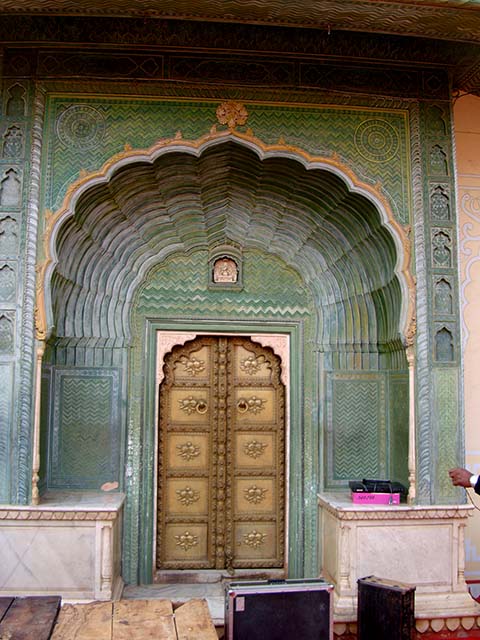 This one is reminiscent of the sea.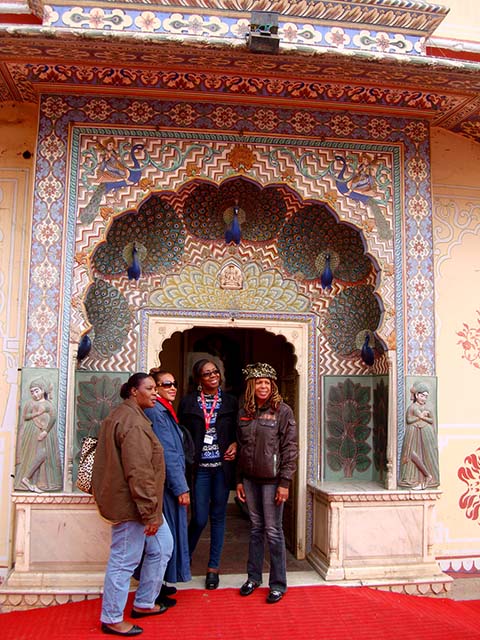 Admiring the peacock doorway.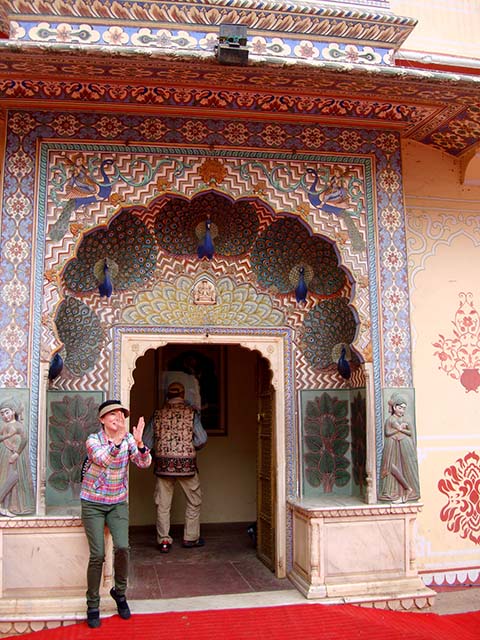 Julia wants David to get over there for a picture!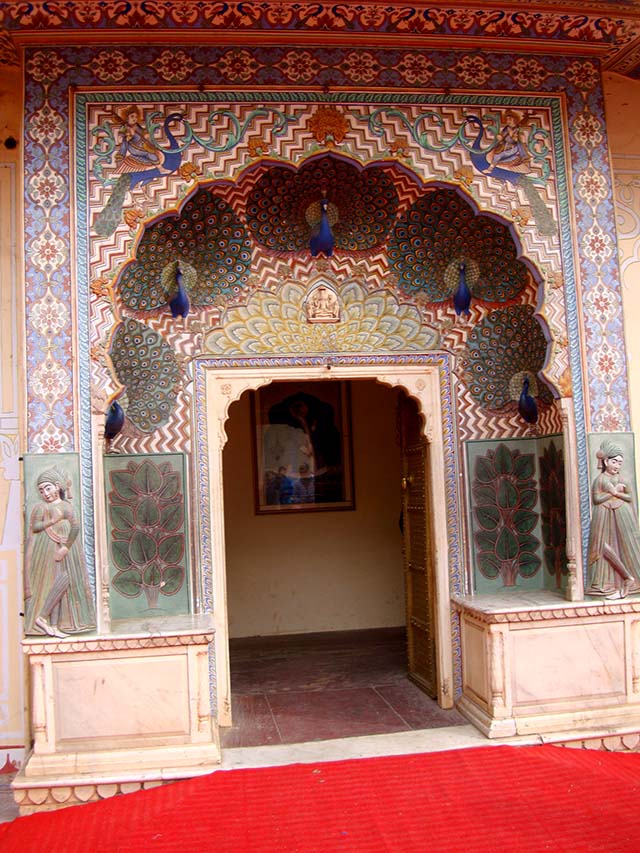 Just look at those peacocks.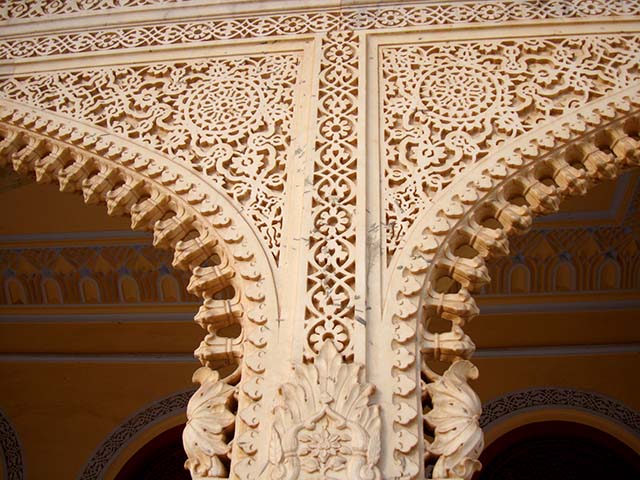 Just look at that intricately carved marble.
One more look around, and then we have to leave. Oh look over there! A snake charmer.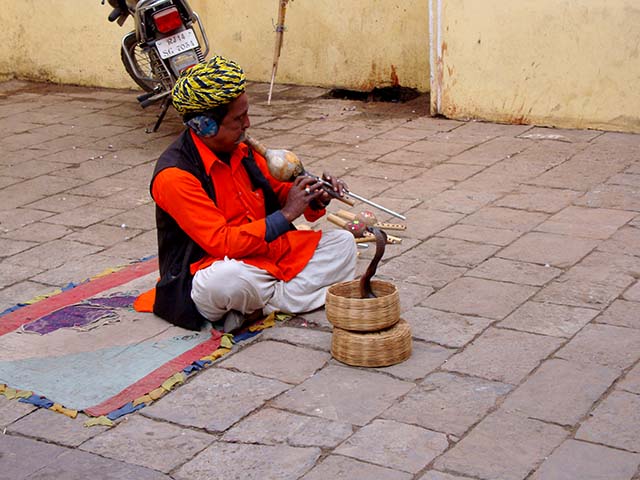 I had to pay him some rupees to take his picture and he wasn't very charming about it. Oh well.