It wouldn't be a bus tour for tourists without opportunities to spend money.
So Davinder took us to a carpet factory.
We saw a demonstration of hand printing on cloth.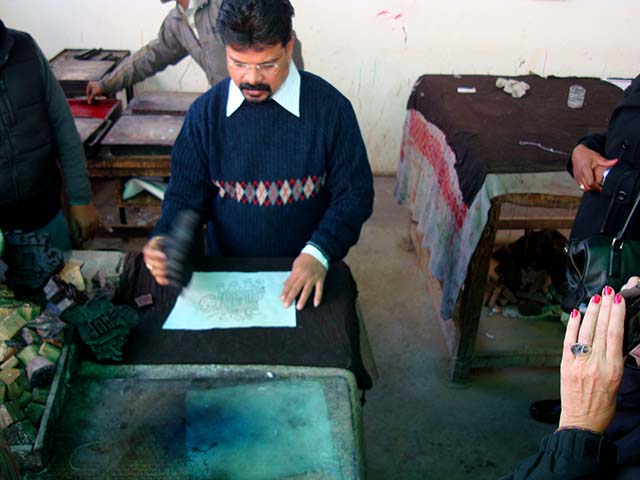 First you dip this wooden block in this dye and press it on the cloth.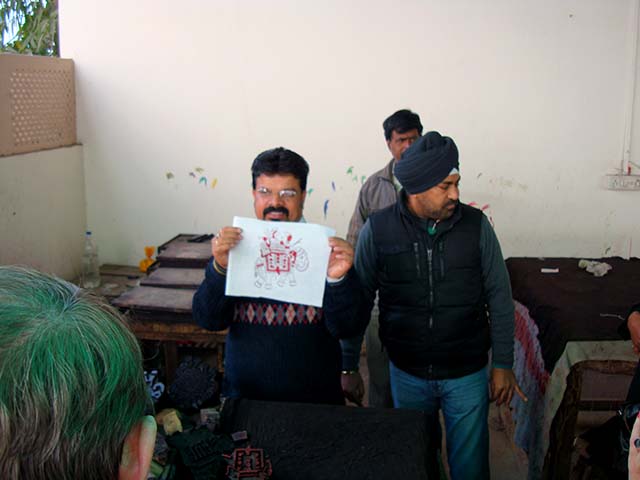 And then you dip the next block in red dye and press it on top of the first impression.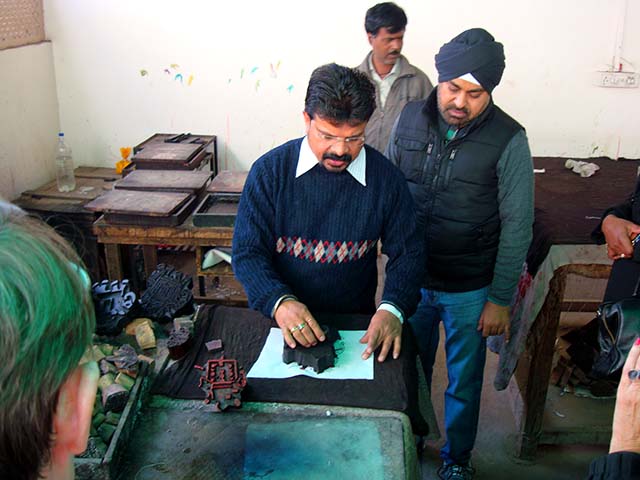 And a third.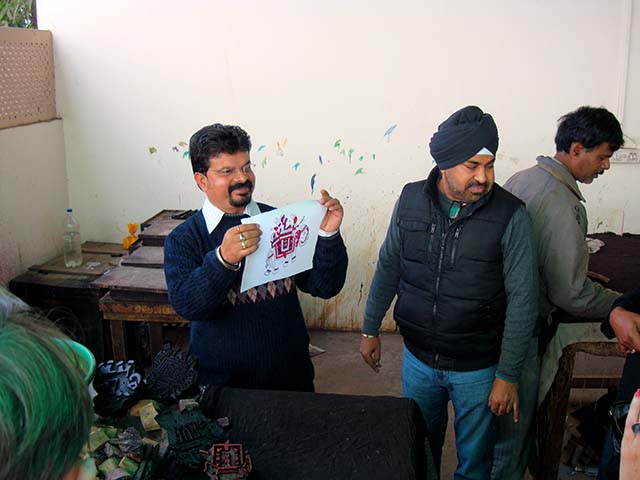 And a fourth.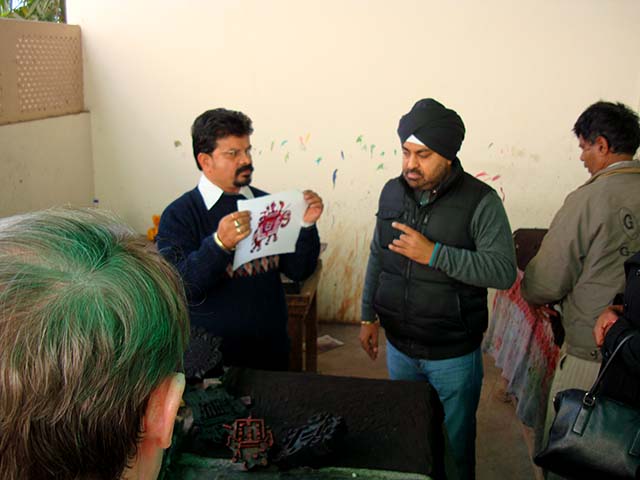 But wait, we have another trick.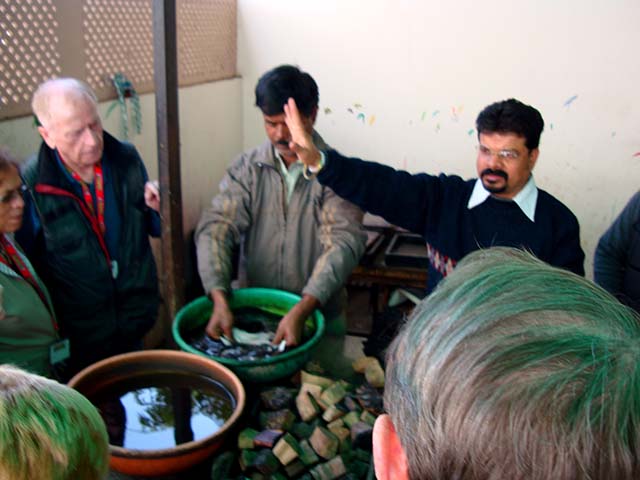 Dip the cloth in this magic solution.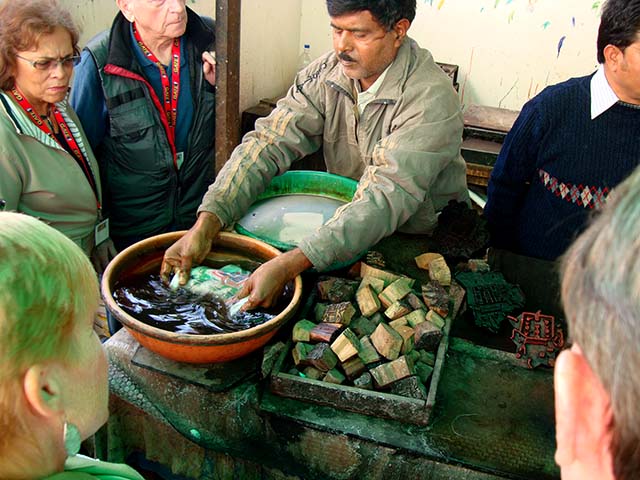 And then into this one.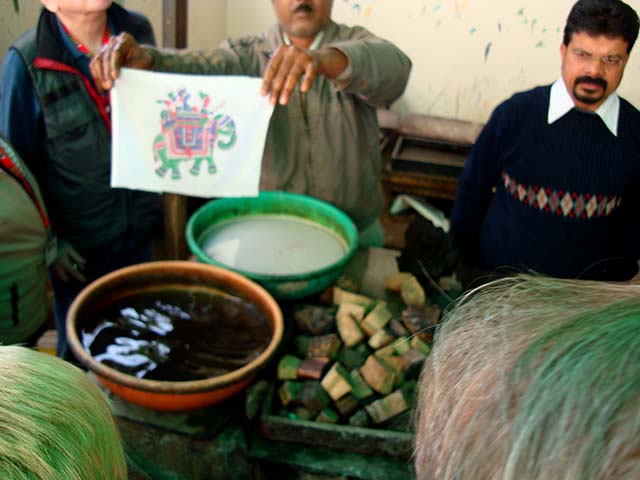 And voila! Pretty, no?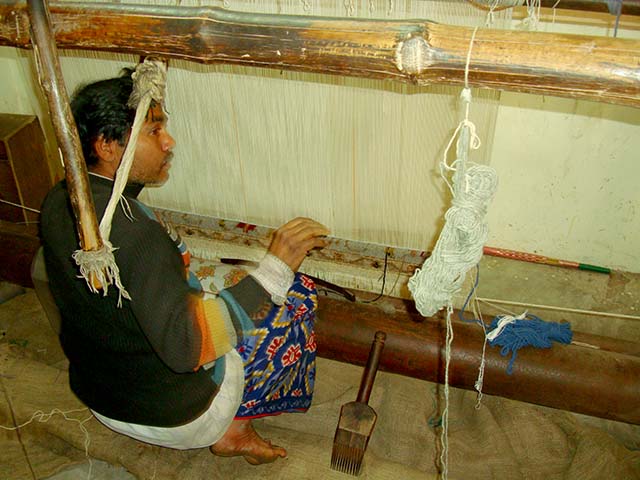 This guy's weaving a rug.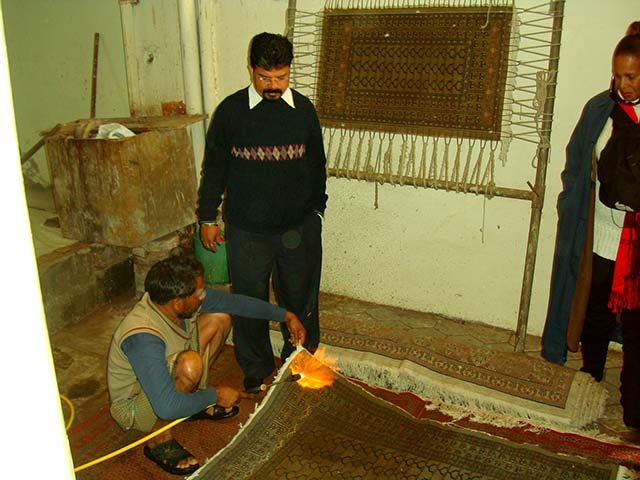 And this guy is setting fire to little rug threads nobody wants to see. They warned us: do not try this on your rugs at home.
Big hall of stuff.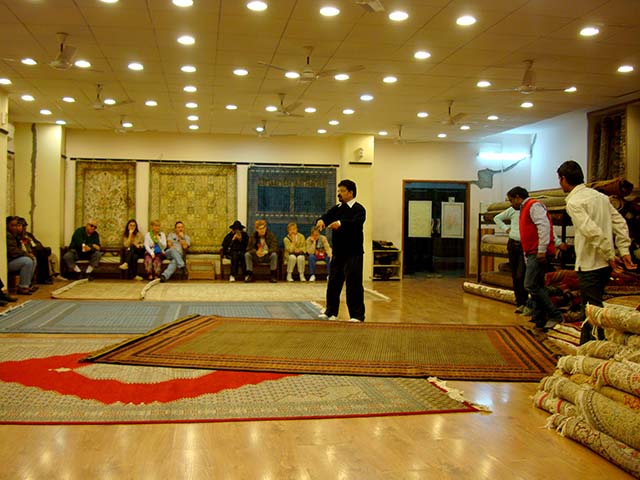 And now we have rugs for sale.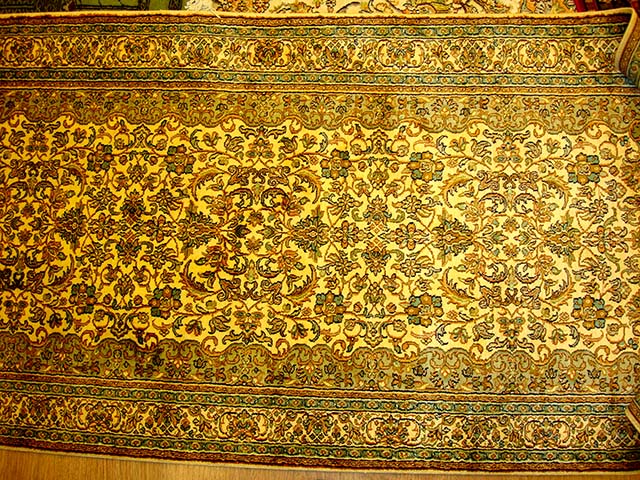 Bill thought this design on a narrow runner rug would have looked nice in his entrance hallway, but he didn't know the right measurements, so in the rug factory Bill's rupees remained unspent.