Gurgaon, on the outskirts of Delhi, is experiencing an incredible construction boom.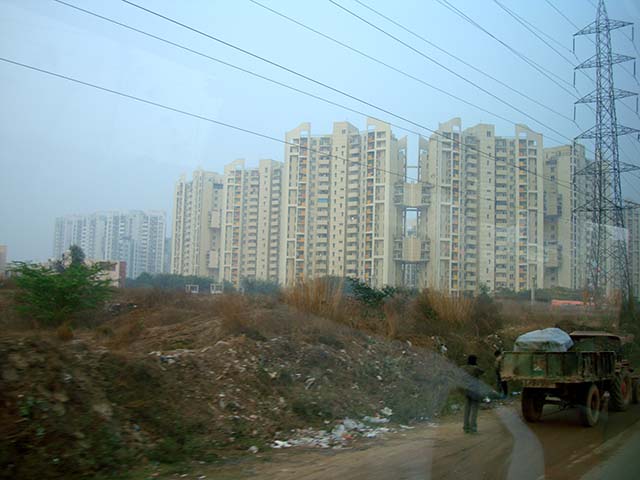 Businesses from all over the world are setting up shop here so they can pay low wages to very smart people with good educations.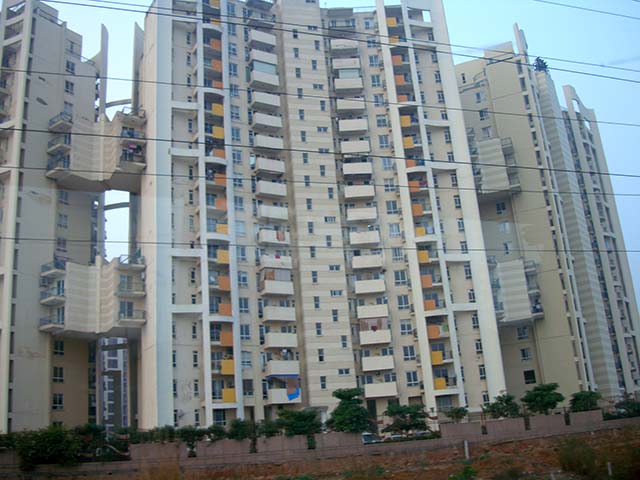 There are hundreds of acres of apartment buildings like these.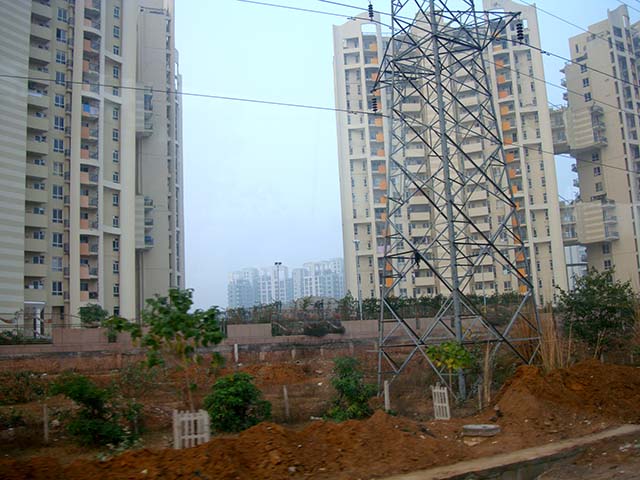 They're growing everywhere.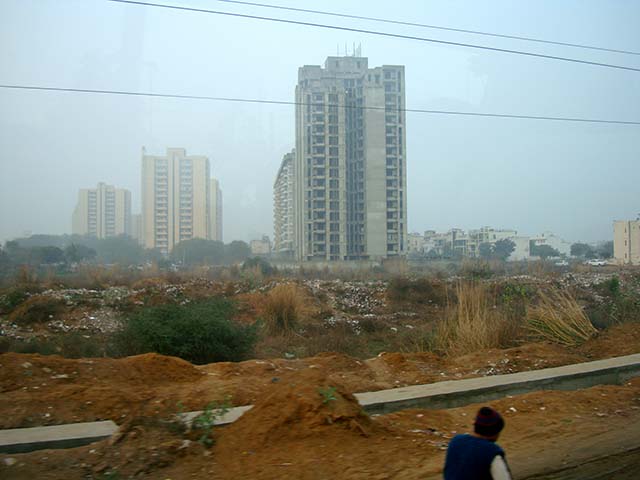 In fields of garbage. Well, that seems to be how things are around here.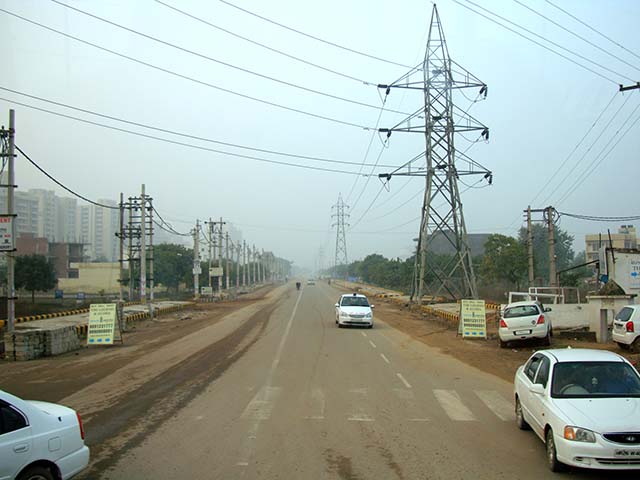 The modern mixed with...the middle ages, almost?
Ah, finally, the hotel where we won't stay. A Doubletree, I think. We did have rooms here for a short time -- about two hours -- and we quadrupled up with others in our group so we could get fresh for dinner.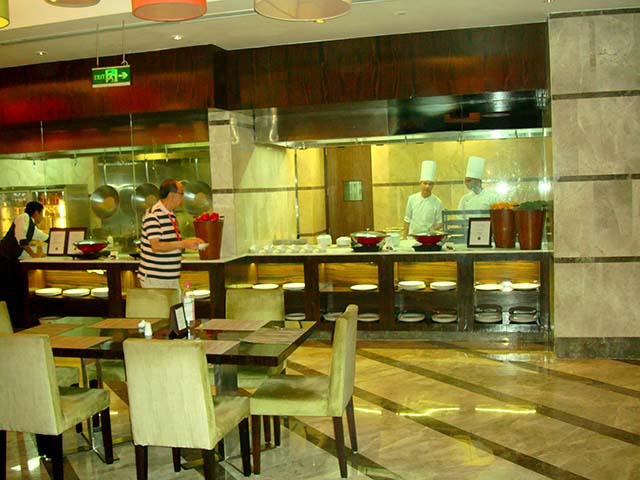 And what a dinner it was! This may have been the most elaborate buffet Bill had ever seen, surpassing even that Hawaiian luau from a couple of years ago.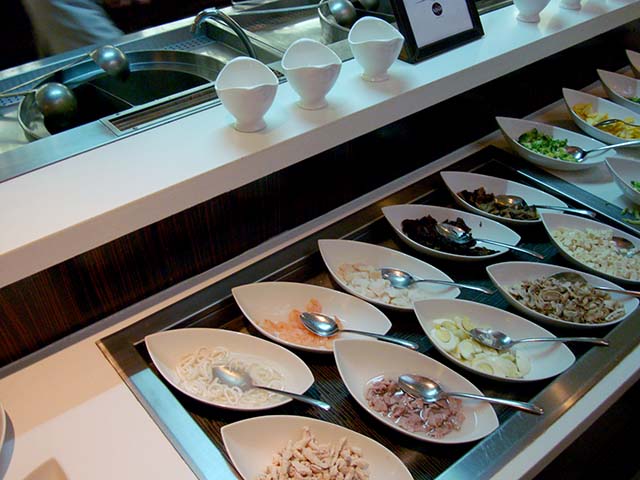 Pick your own soup ingredients and put them in a bowl.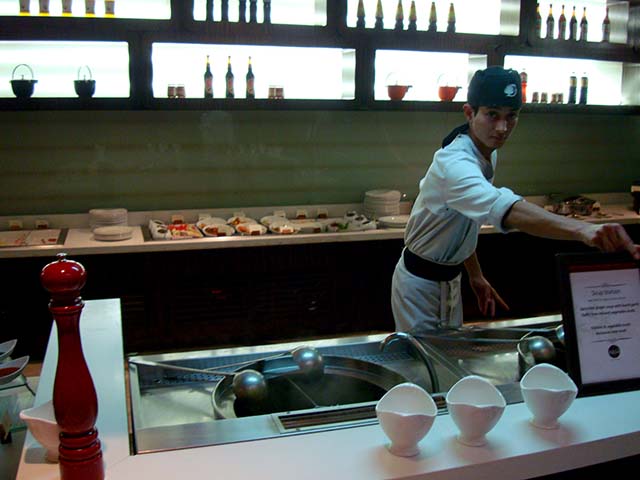 Then hand your bowl to this guy so he can drop everything into a big vat of hot soup stock and present it to you...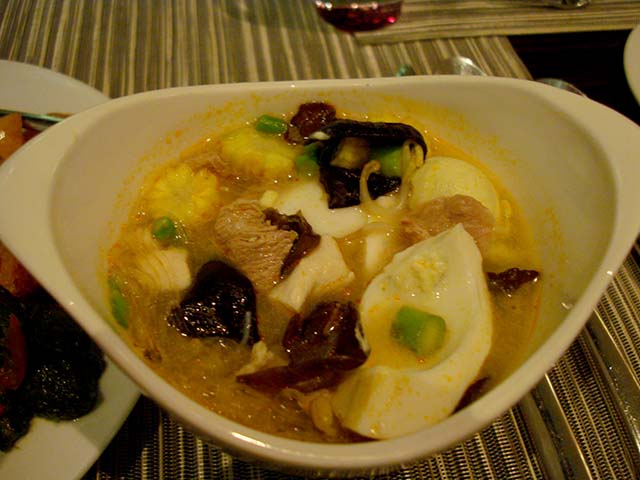 ...like this. Mmmmm.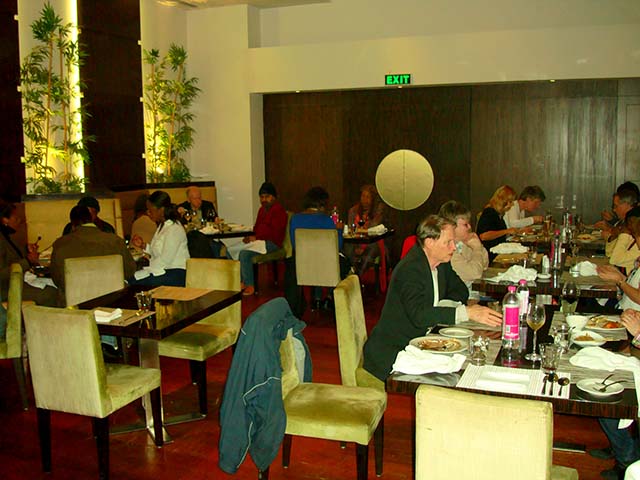 Everybody was digging in, even Davinder over there in the corner.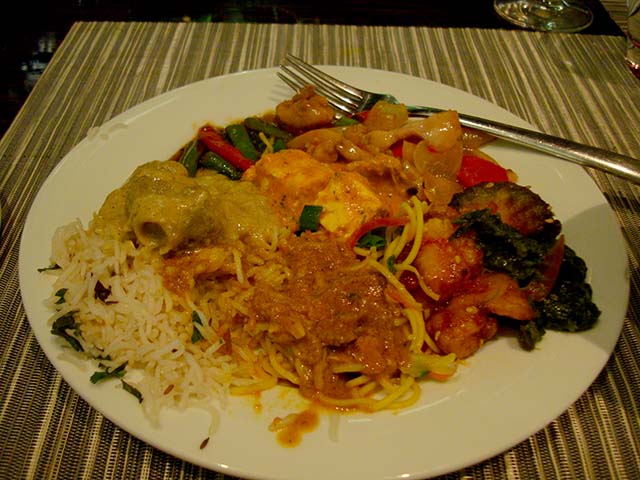 It was hard not to eat way too much.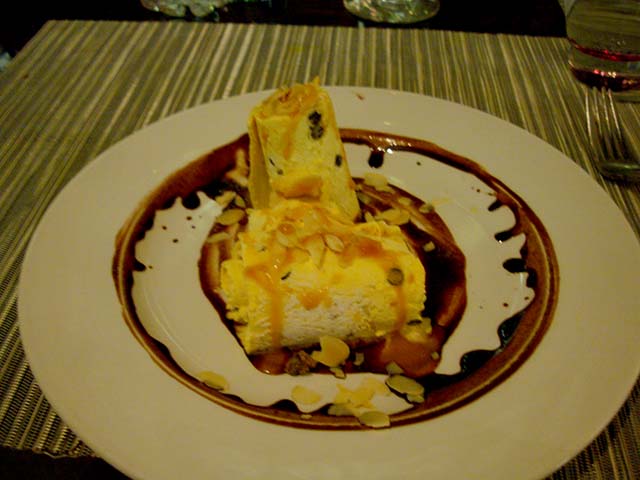 Bill could hardly eat his hand-made-on-a-cold-stone ice cream. Hardly.
But before we knew it, dinner was over, it was 9:45 pm, and it was time to take our bus to the airport. Bye Davinder, bye everybody.