Davinder keeps us entertained and informed while we head to our next sightseeing stop.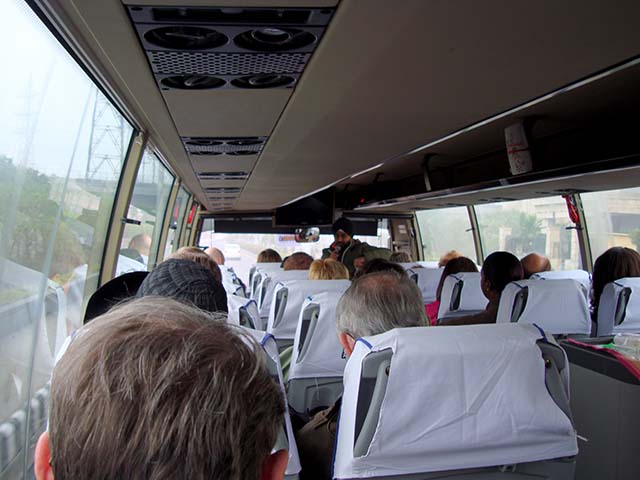 Our bus was first class. Thanks, Gate 1.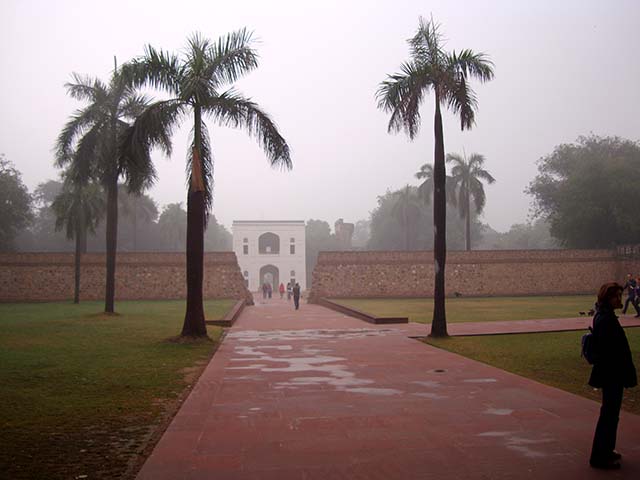 There's the entrance to our destination, right through the breach in that ancient wall. How ancient? Davinder revealed the wall and the breach are six months old, new additions built to give an idea of what the place used to look like.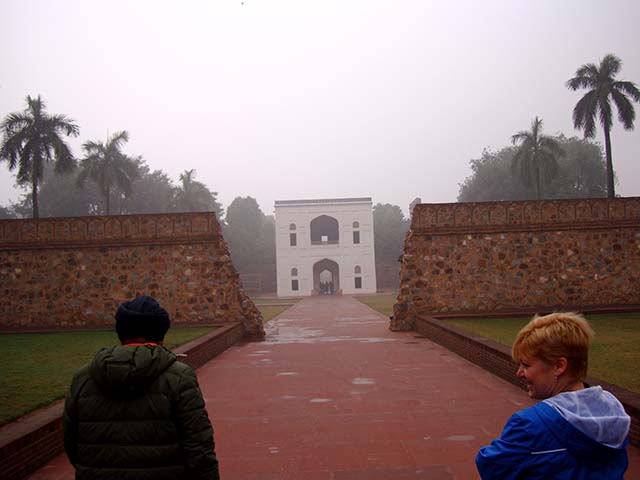 OK, let's go.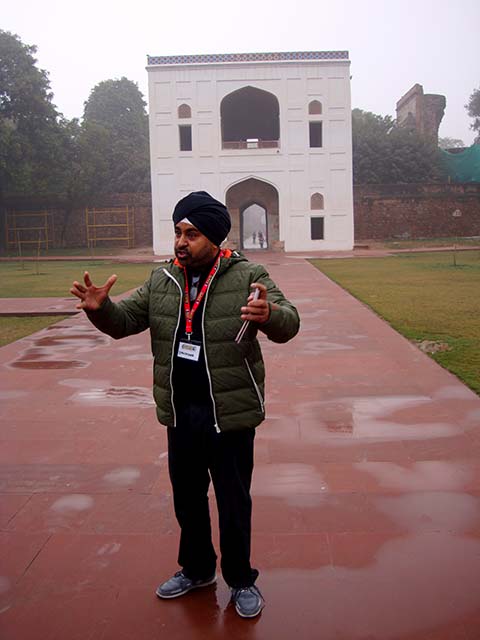 But first a little history of Humayan's Tomb, before we even get to see it.
Humayun's tomb is the tomb of the Mughal Emperor Humayun in Delhi, India. The tomb was commissioned by Humayun's first wife Bega Begum in 1569-70, and designed by Mirak Mirza Ghiyas, a Persian architect chosen by Bega Begum. It was the first garden-tomb on the Indian subcontinent. It was also the first structure to use red sandstone at such a scale. The tomb was declared a UNESCO World Heritage Site in 1993, and since then has undergone extensive restoration work, which is complete.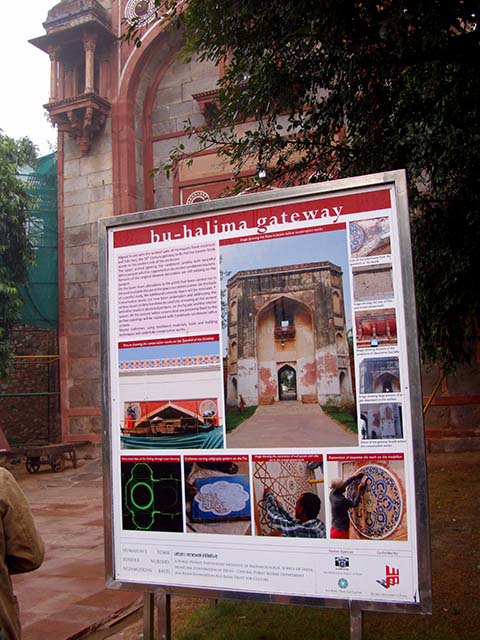 As we approach the final gateway, our anticipation builds.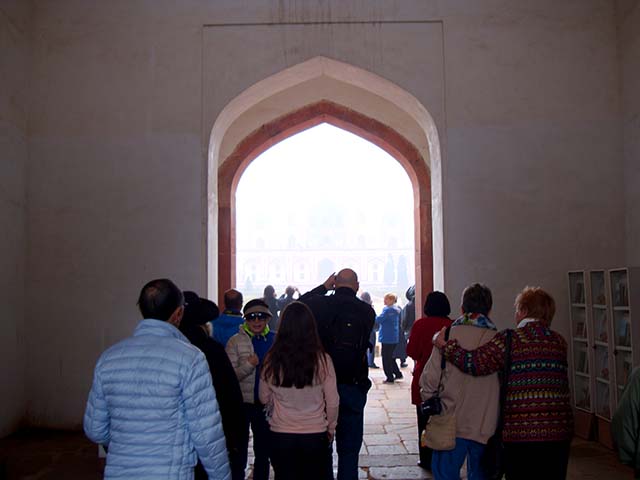 Whatever will we see?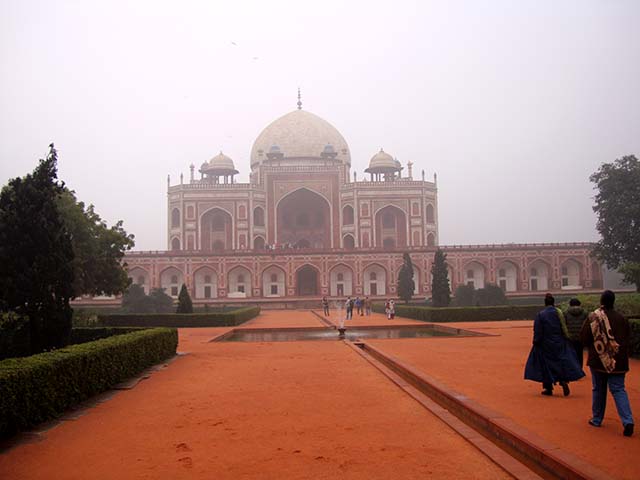 Very nice!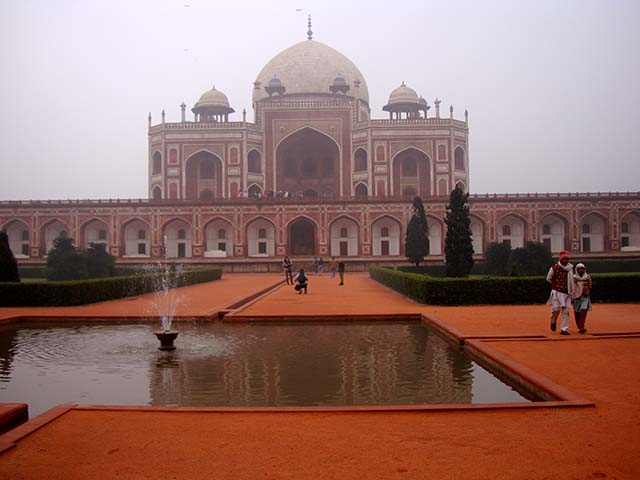 I think someday I ought to be buried in a place like this. I'll start saving my rupees.
Pretty fountain in a pretty garden.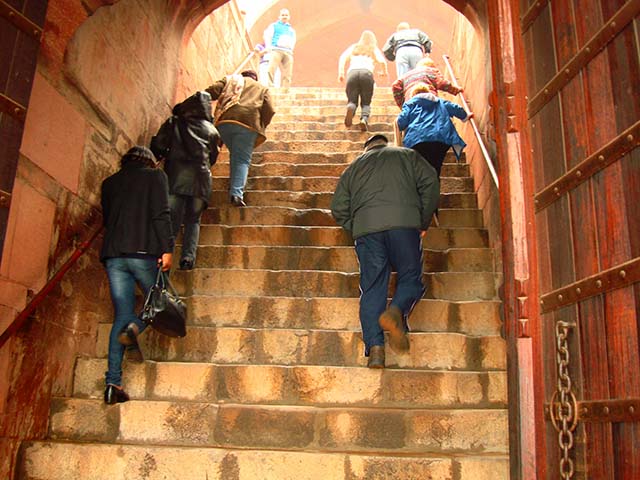 I figured out right away that India hasn't yet passed a law that provides for handicap access to historical places.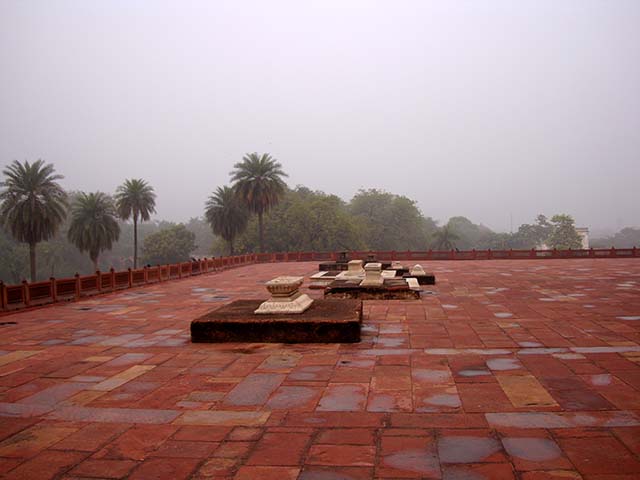 There's somebody's grave. In fact lots of people are buried here.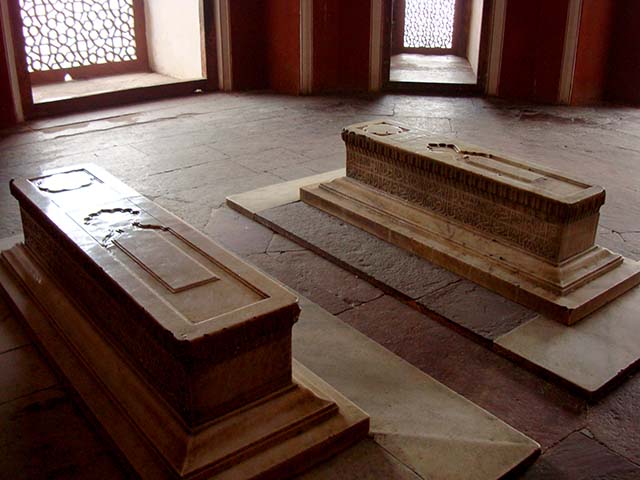 But the prime spot inside is reserved for the big guy and his favorite wife, Hamida Banu Begum, who had this place built.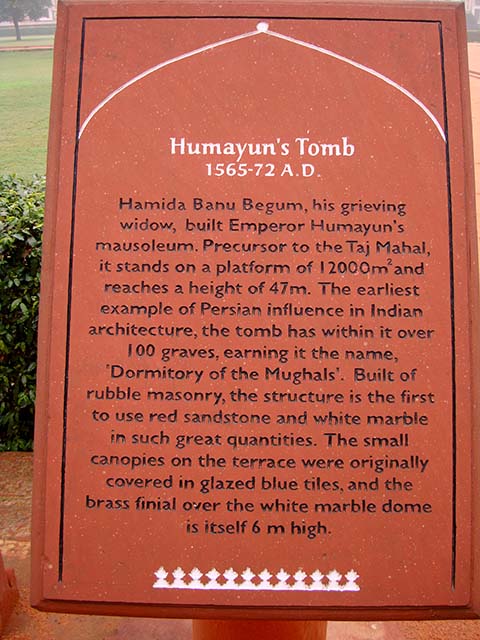 See? Told you.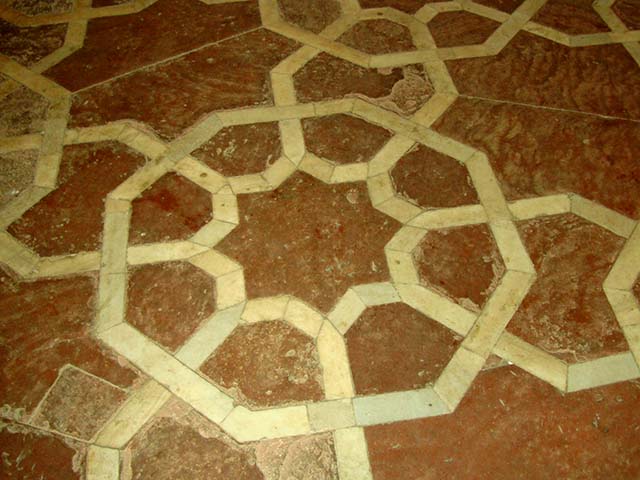 Pretty floors.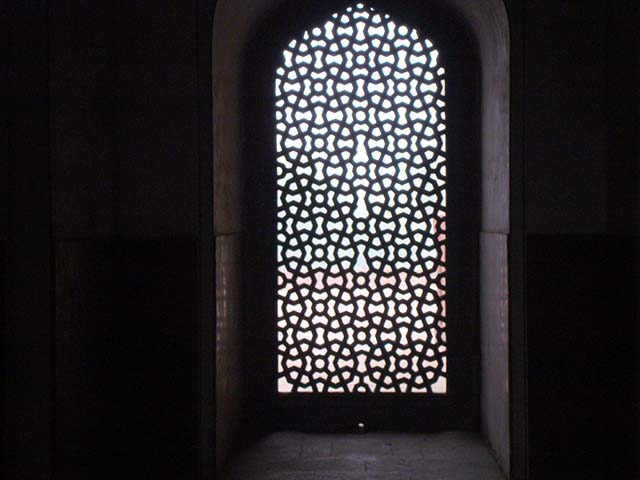 Pretty window.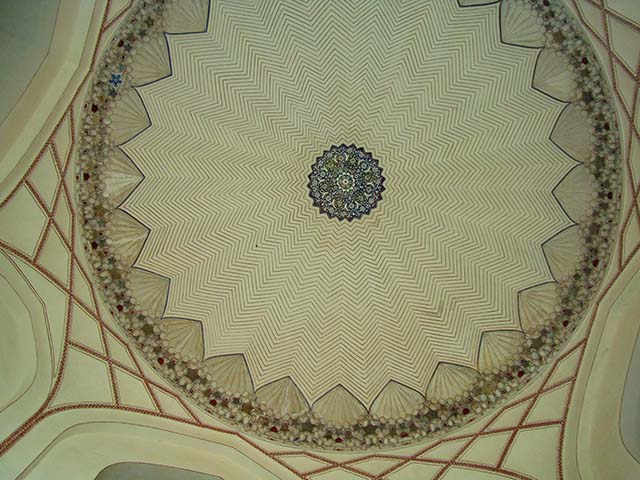 Pretty ceiling.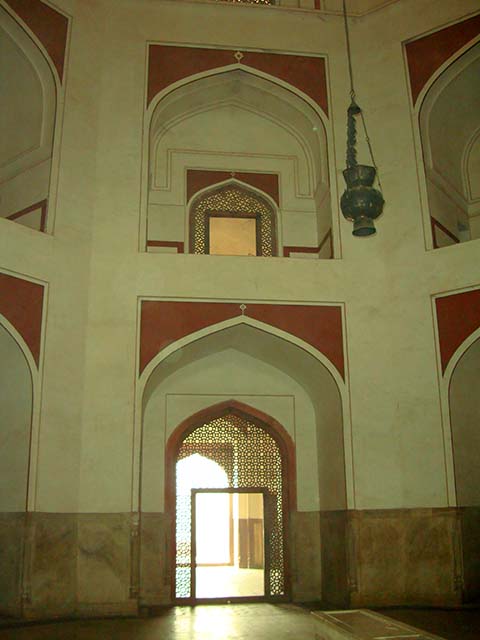 Pretty walls. Hamida had good taste.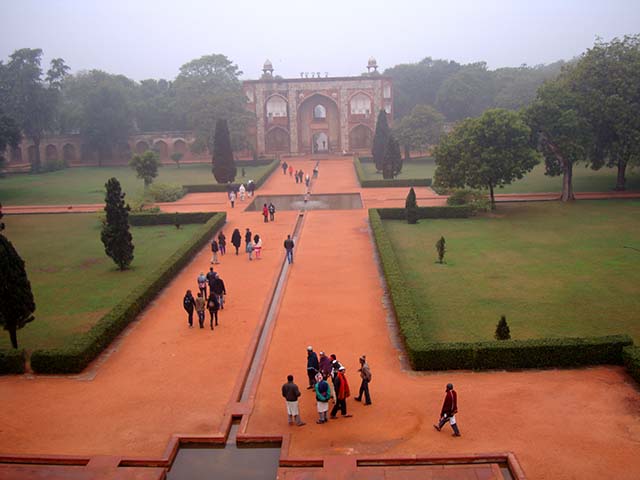 The whole thing is big, impeccably designed garden spot.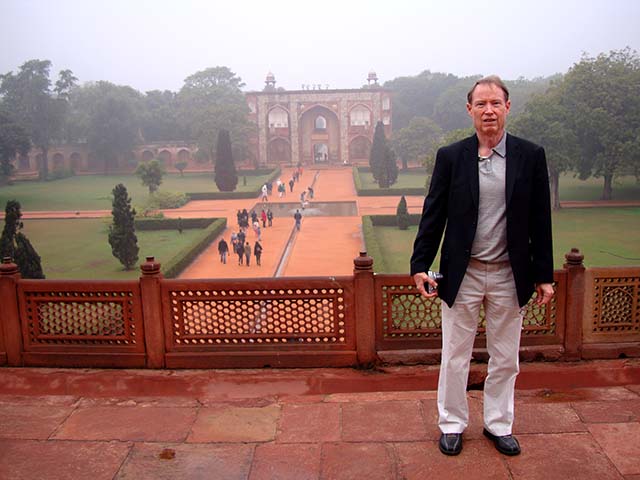 Don likes it.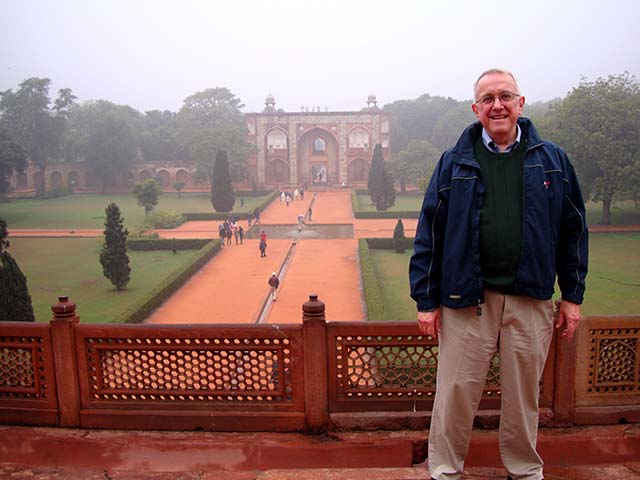 Bill too.
I mean, it's not the Taj Mahal, but still it's pretty impressive.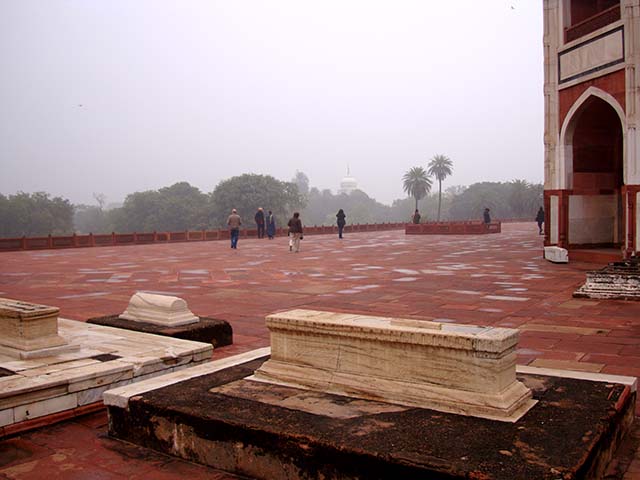 More tombs. These people probably were semi-important once upon a time.
And they certainly rest in peace.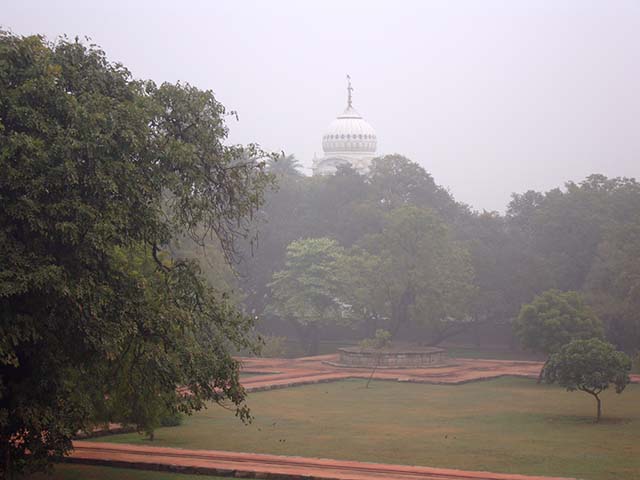 That's a Sikh temple over there in the fog.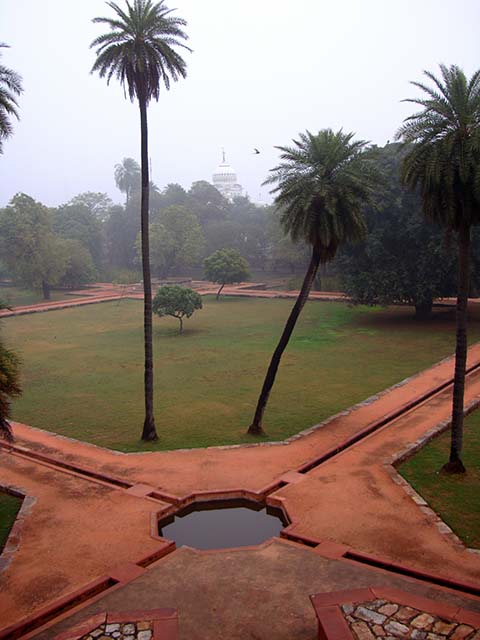 More gardens.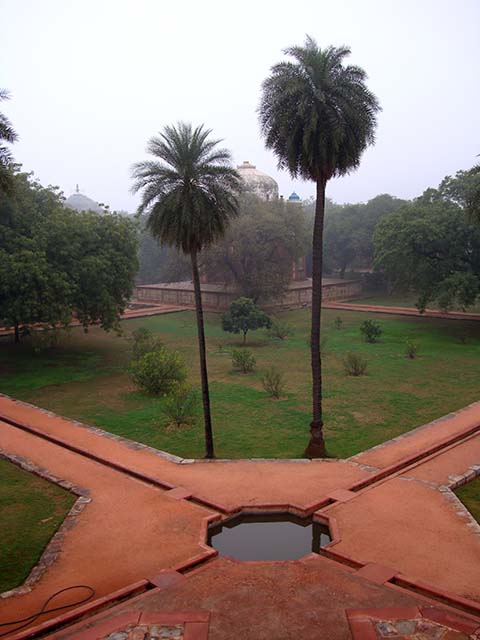 Still more gardens. I like this place.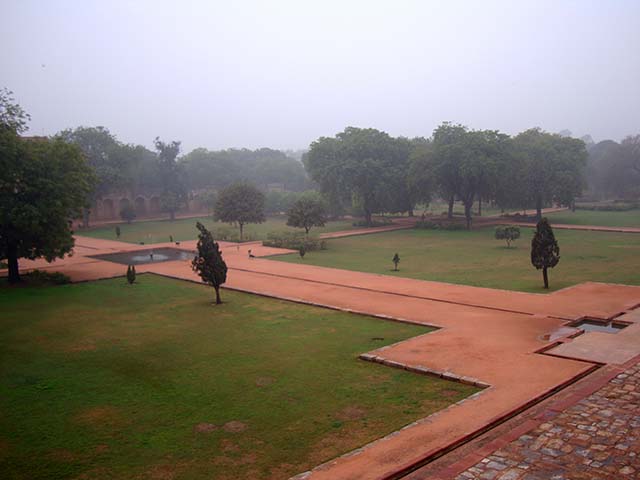 So quiet and peaceful
I think we timed our visit just right. Few tourists, and they're outnumbered by stray dogs.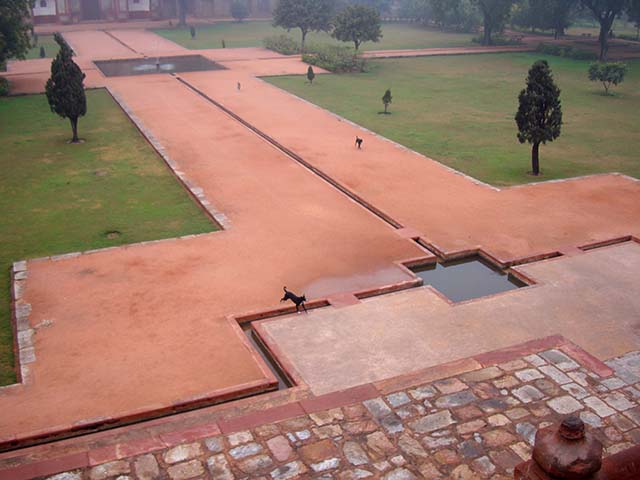 Lotsa dogs.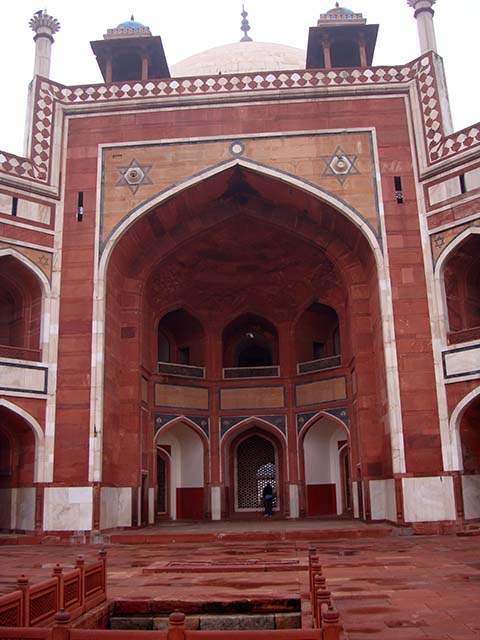 Bill looks around and sees nobody he knows and realizes it must be about time to leave.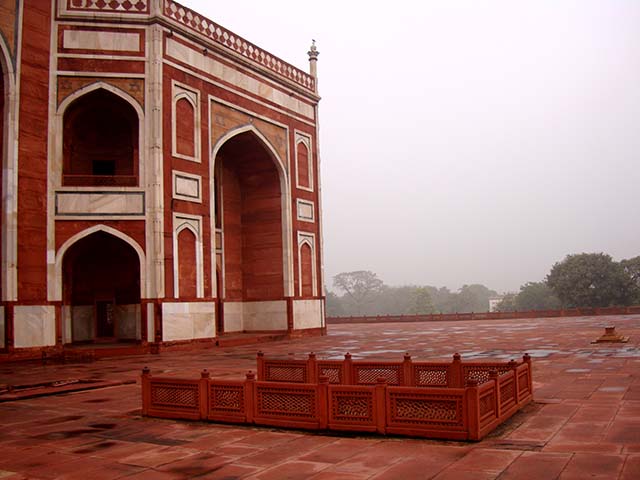 Now where did those stairs go?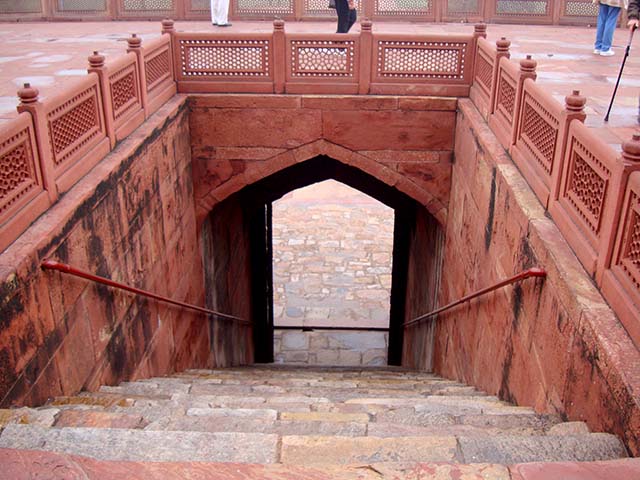 The handrails are a nice feature of this stairway. Especially when you're in a hurry.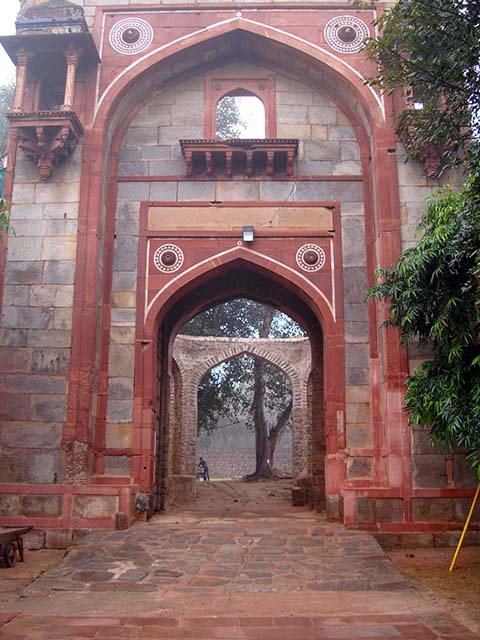 Where is everybody?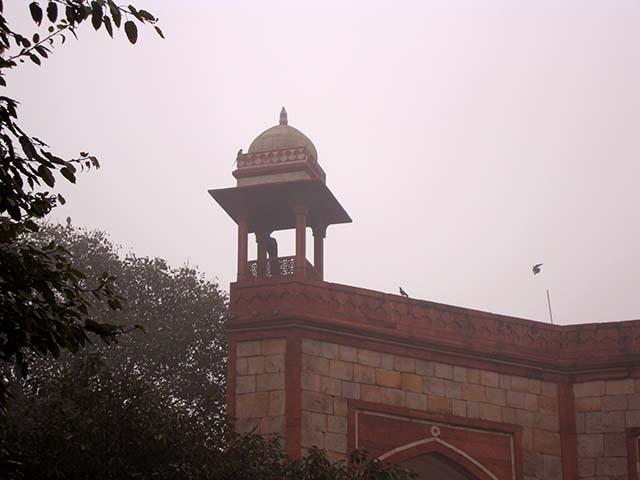 There's a peacock up there. Really. See it?
That's another tomb over there in the distance. From Wikipedia: Several monuments dot the pathway leading up to the tomb enclosure from the main entrance in the West. Prominent among them is one that pre-dates the main tomb itself, by twenty years. Constructed in 1547 AD, it is the tomb complex of Isa Khan Niyazi, an Afghan noble in Sher Shah Suri's court of the Suri dynasty, who fought against the Mughals.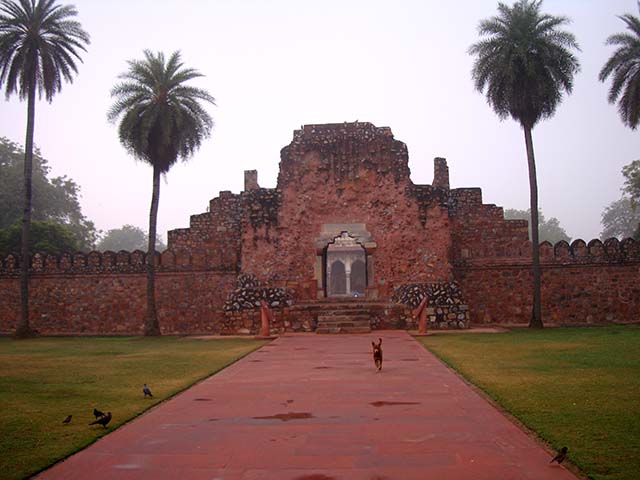 See Iza Khan's tomb through the opening? We're not going there.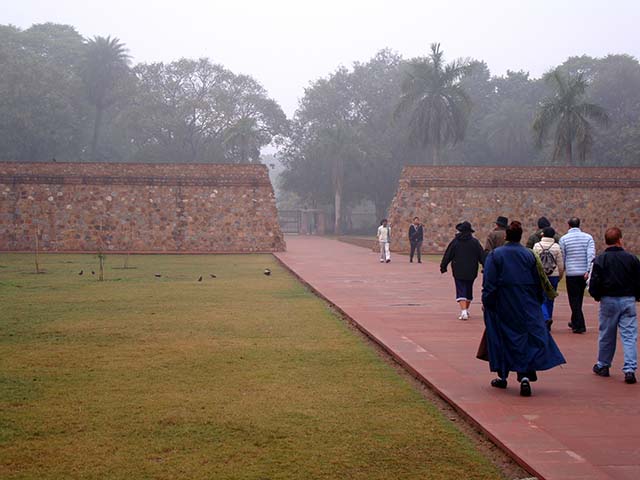 We're going here -- back to the bus.