Now we're going to see a mosque.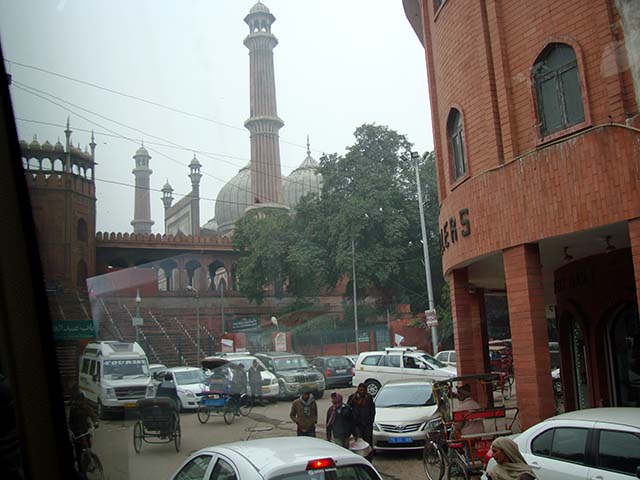 From Wikipedia: The Jama Masjid of Delhi is the principal mosque of Old Delhi in India. Commissioned by the Mughal Emperor Shah Jahan, it is the largest and best-known mosque in India. Construction began in 1650 and was completed in 1656. The name, Jama Masjid, refers to the weekly Friday noon congregation prayers of Muslims, Jummah, which are usually done in a mosque, the "congregational mosque" or "jama masjid". The courtyard of the mosque can hold up to twenty-five thousand worshippers.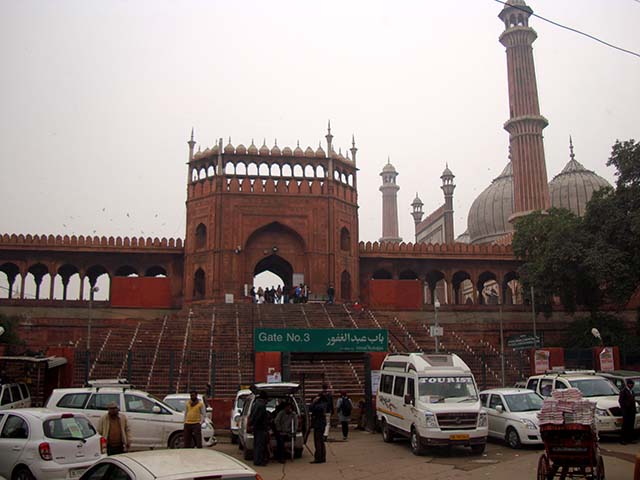 But if you want to take a camera inside, you have to pay. Well, you can forget that. I've seen mosques before.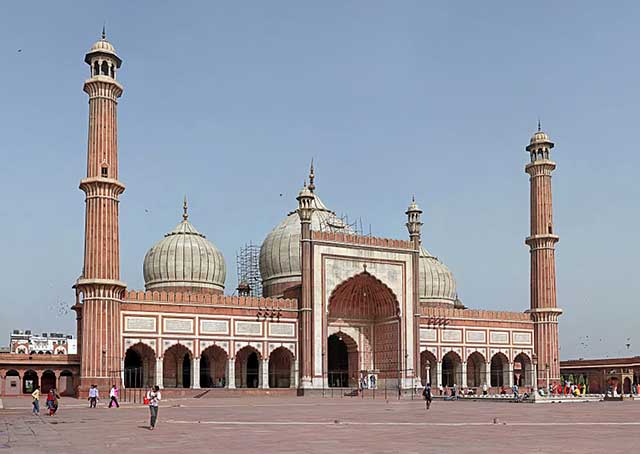 Besides, the internet has plenty of pictures of what's inside. It's a big place, really. And once again we had to go barefoot. Brrr.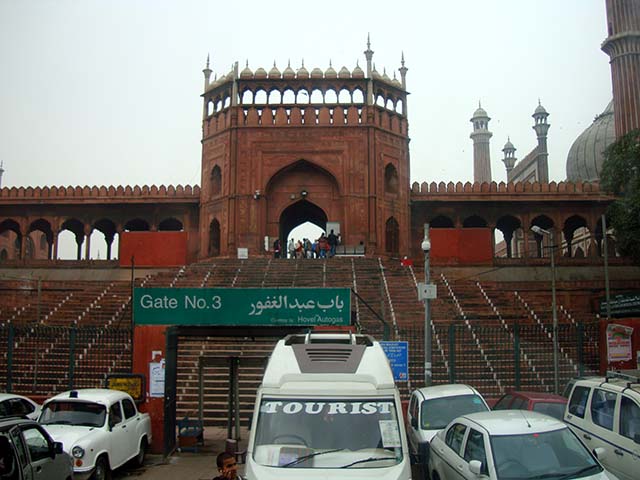 Tourists entering Gate 3 were carefully inspected for contraband cameras and shoes on feet.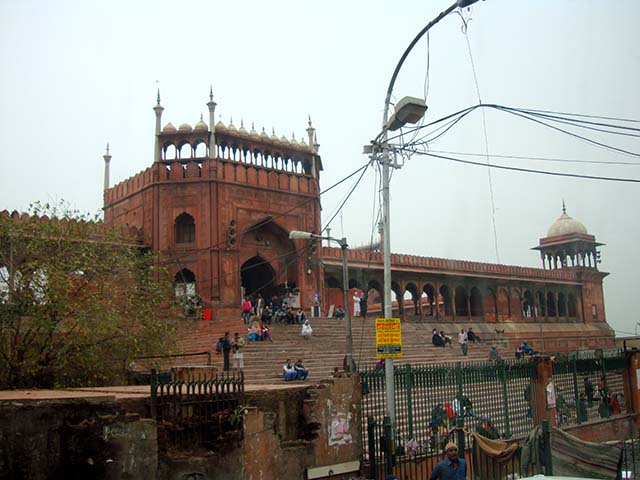 But those going in Gate 1 could get away with anything. We shoulda gone in Gate 1, Davinder.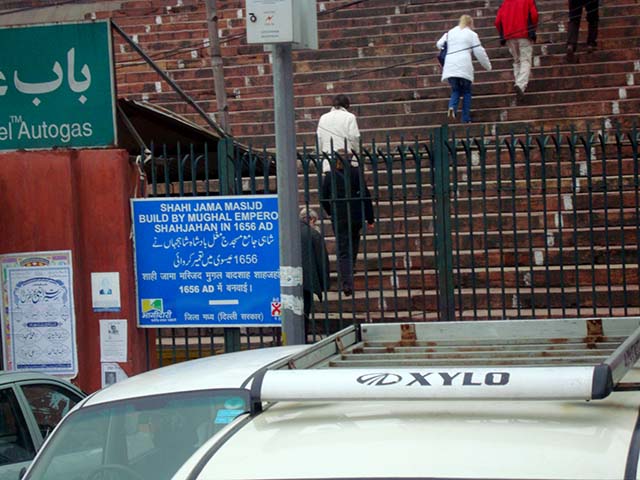 The tourists make their way inside. Built in 1656. See? I told you.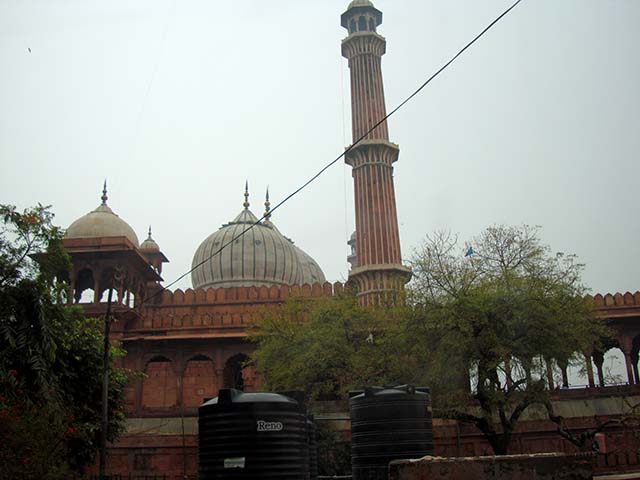 Nice place, but not really a highlight of the trip. Next time I'll keep my shoes on and stay in the bus.