So now it's March 4. Claudio recommended we celebrate Cindy's 60th birthday at
La Giostra (The Carousel). Claudio is a smart man.
It was supposed to be only a short walk from the hotel to the restaurant. Well, no, it wasn't short -- in fact, we were all a bit tired by the time we'd found the place. But we got there eventually. And after dinner we got smart and took a taxi back to the hotel.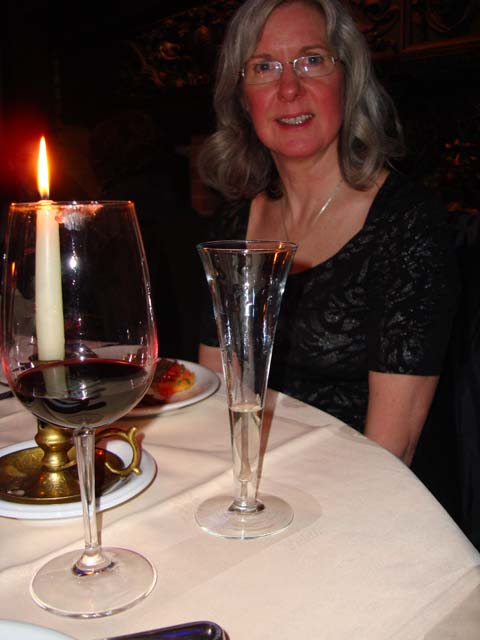 We started with a complimentary glass of Champagne. Or wait, this is Italy. It was prosecco, wasn't it?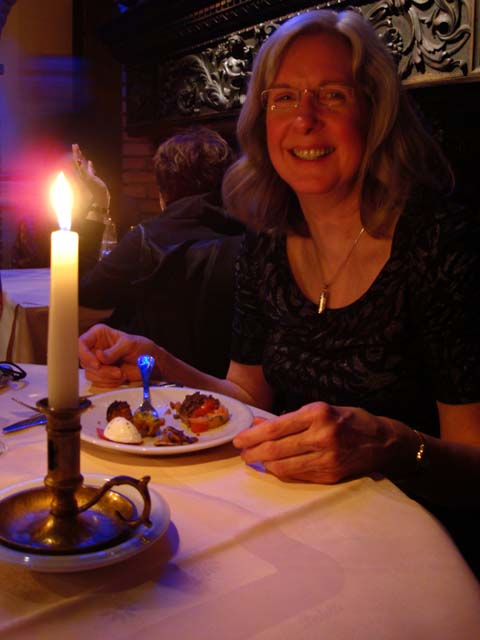 Cindy didn't care. She's too busy enjoying the bruschetta.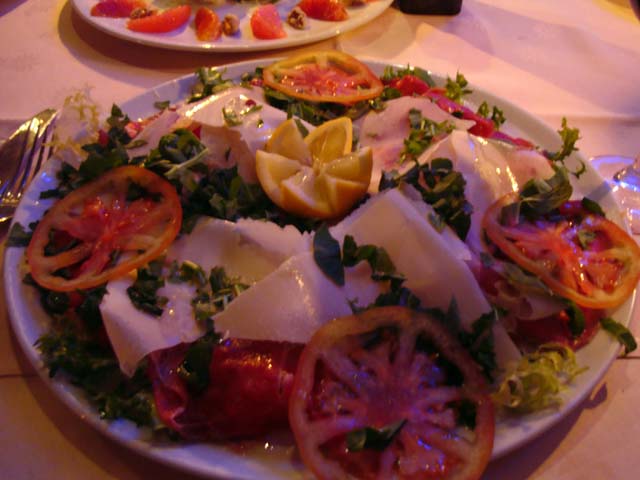 Mmmmm. Starting with salad stuff. It was as good as it looks.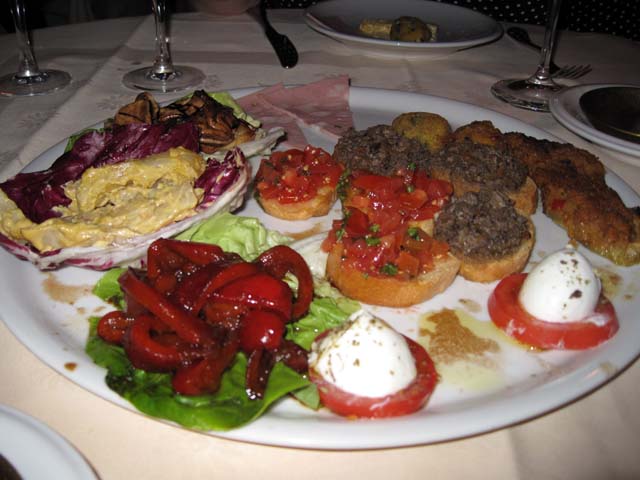 But wait, there's more! Wonderful, wonderful stuff, except for that brown liver goo on toast. But see that white-ish stuff on the left? That's celery root in some sort of mayonnaise and mmmmmmmmmmm.....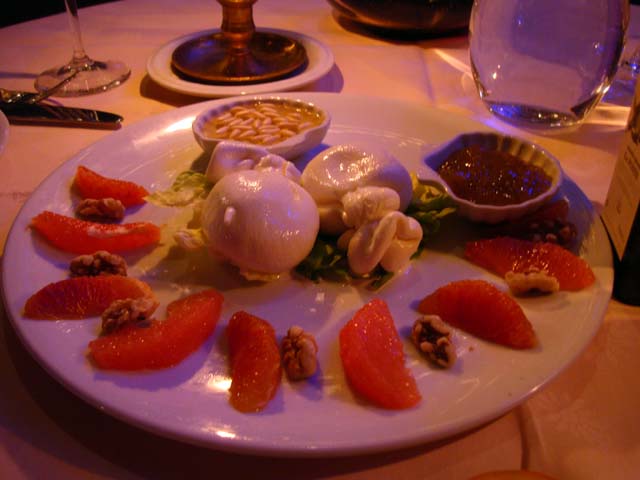 Mmmmm. Grapefruit and walnuts and stuff. Mmmmmm.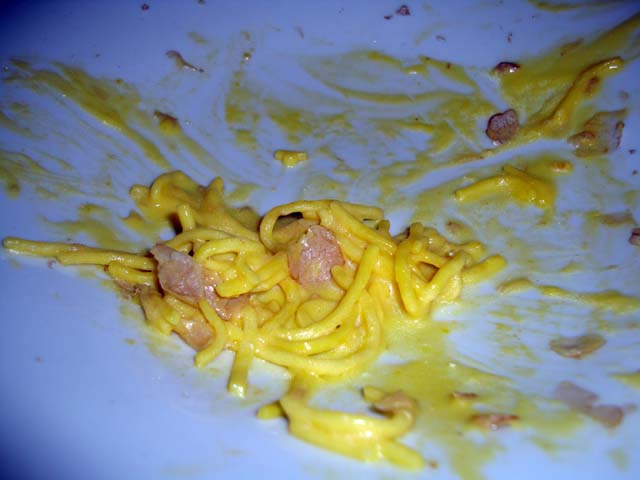 But the highlight of the dinner was this disgusting-looking pile of goo. See, we knew that if we were going to take pictures we should take pictures before we tore into the food. But this time we just couldn't help ourselves. Maybe we didn't realize the pasta with white truffle cream sauce would be the best thing we'd eat this trip in Italy. Maybe we just weren't thinking. But by the time anybody realized we needed a picture, this was all that was left. Now you, dear reader, may be grossed out by the sight. But those of us who were there look at this picture and drool.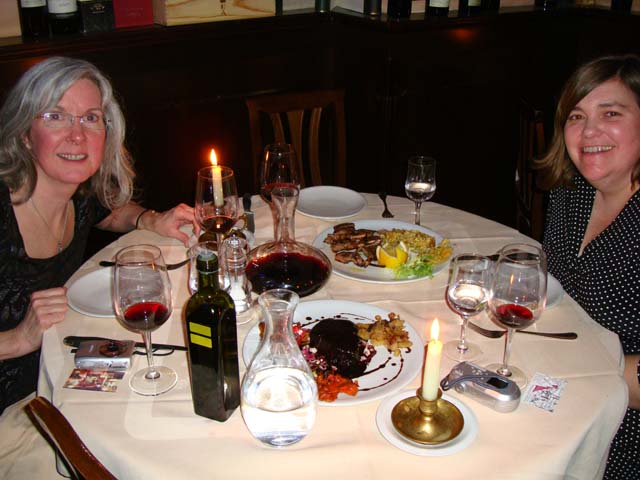 This was so good. And so much fun.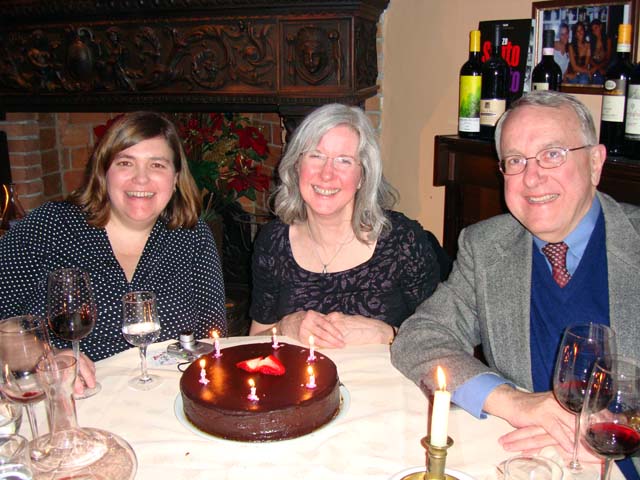 A surprise 60th birthday cake! How nice. Restaurants in Italy know how to take care of you. Delicioso!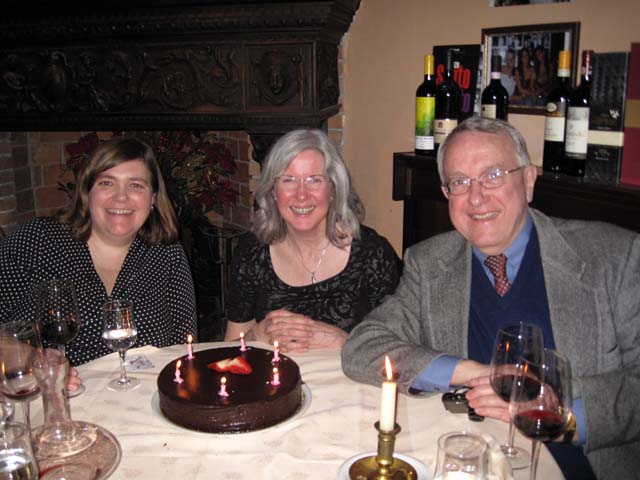 Great birthday party!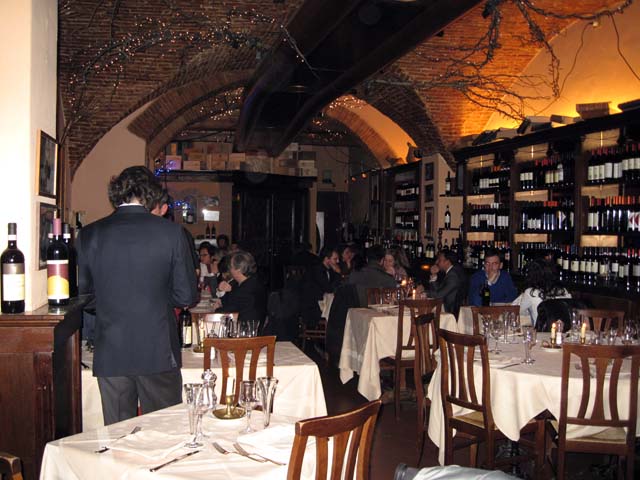 The Carousel. If ever you go to Florence, check it out.