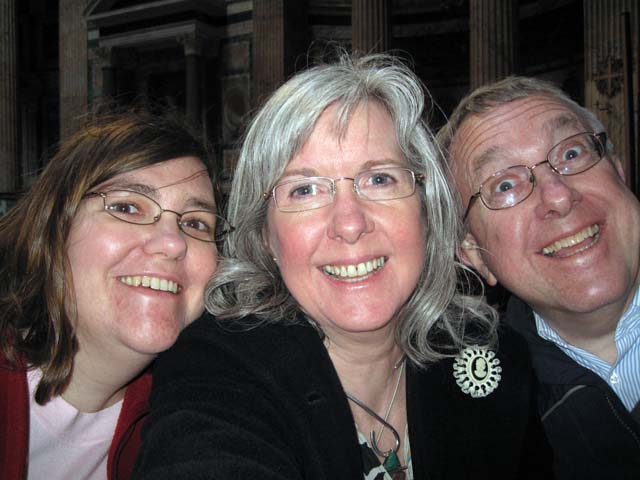 So Bill's sister Cindy was about to turn 60 and she wanted to do something to take her mind off a depressing birthday. What to do? How about attending a cooking class in, oh, someplace interesting, like, I dunno, Tuscany or somewhere. "Hey Bill, want to go to a cooking school in Italy in March?" Does the expression on his face answer the question? And guess what? Bill's friend Patty wanted to go to Italy too and she joined Bill and Cindy in Florence after they'd finished their school. What a group! What a trip! We swept like a strong wind from one end of Italy to the other. Vento Forte!
If you want to see the pictures you have to click the blue buttons. Give it a try; it's easy.

You can even click here to send email to Bill Anderson.