Now it's the last day, but we still have a little time before we head for the airport.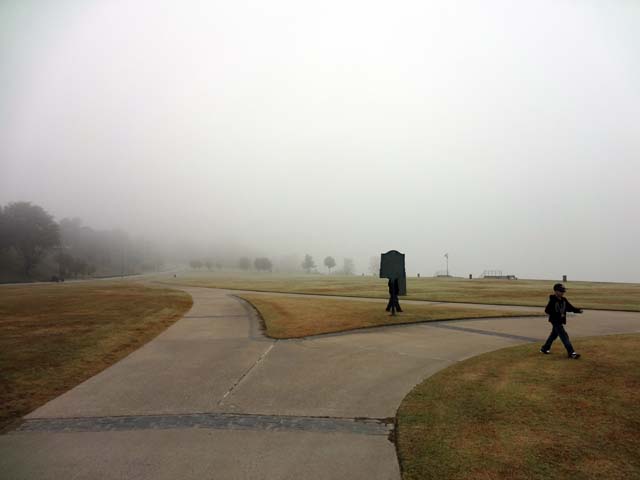 So back we go downtown where we discover the river has disappeared in a fog bank. We were going to walk across the Mississippi River on the I-55 bridge, but we can't even see the river, much less the I-55 bridge. We'll do that next time. Oh, what a spooky morning.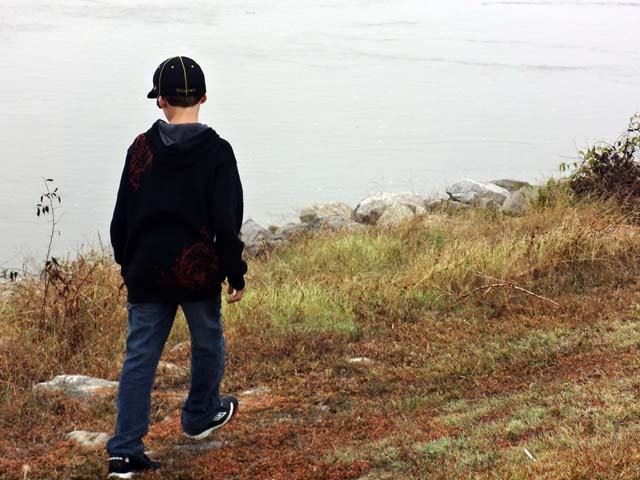 Gavin prepares to ... what else? ... throw rocks in the river. Isn't that what you're supposed to do to a river?
I think Mom just wanted to make sure one of the rocks didn't throw Gavin in the river.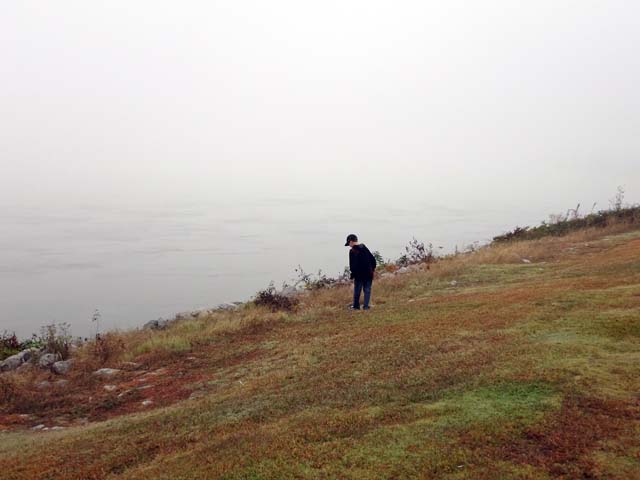 Don't worry; he's going to find a rock with his name on it any time now.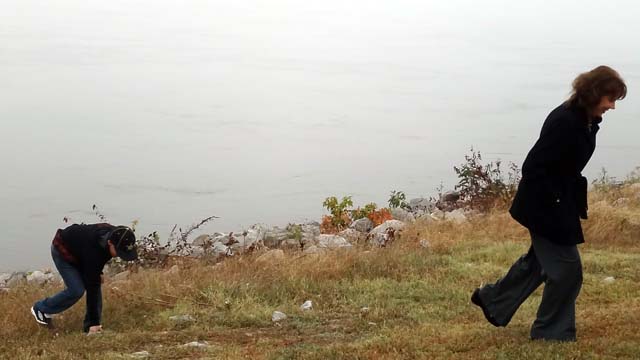 Heather is cold while Gavin hunts rocks.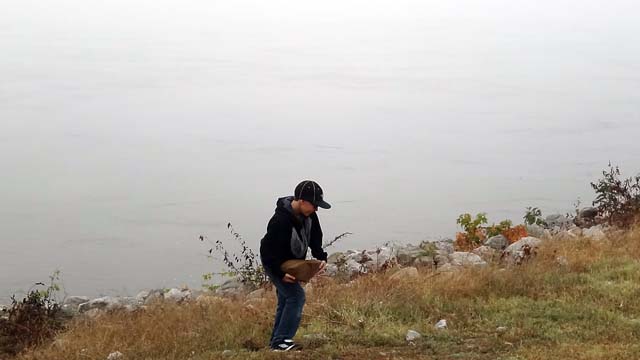 Ah, finally, here's a rock that's just the right size. Maybe. Um, Gavin, that's not going to work.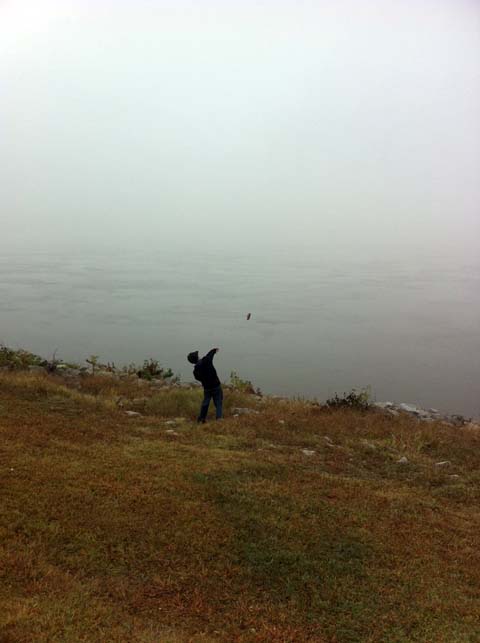 Much better.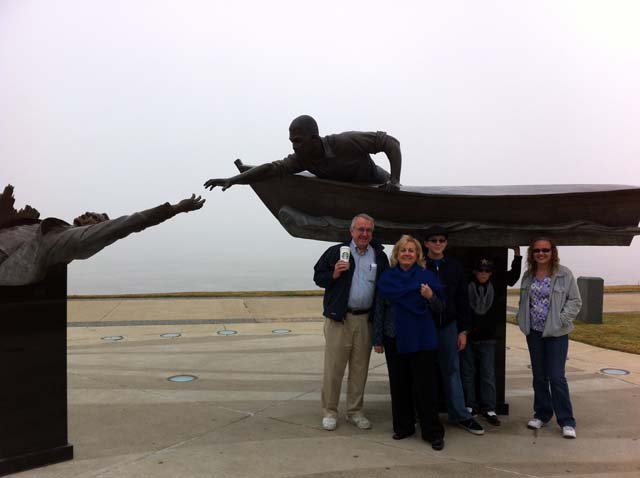 Tom Lee saved people, and Starbucks saved Bill.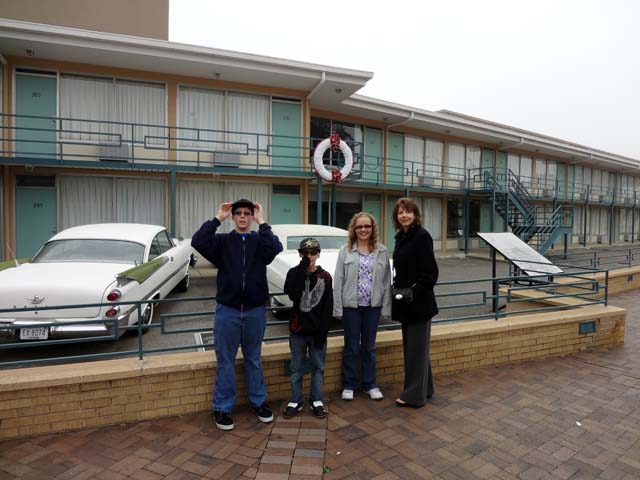 Not much time left before we have to go to the airport. But let's squeeze in one more sight.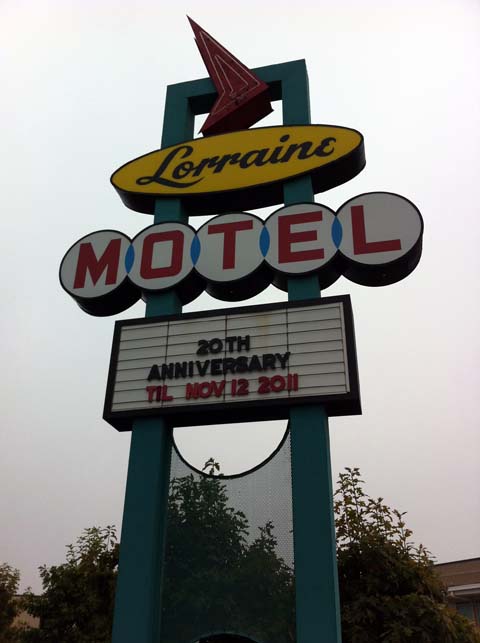 The Lorraine Motel is where Martin Luther King was assassinated and now it's the site of the National Civil Rights Museum.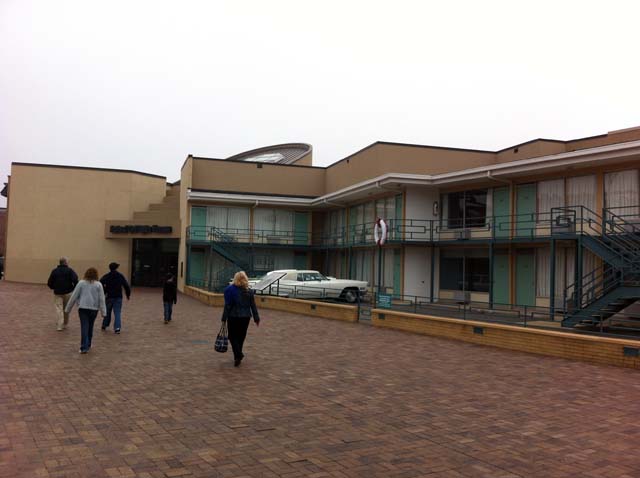 We're headed inside.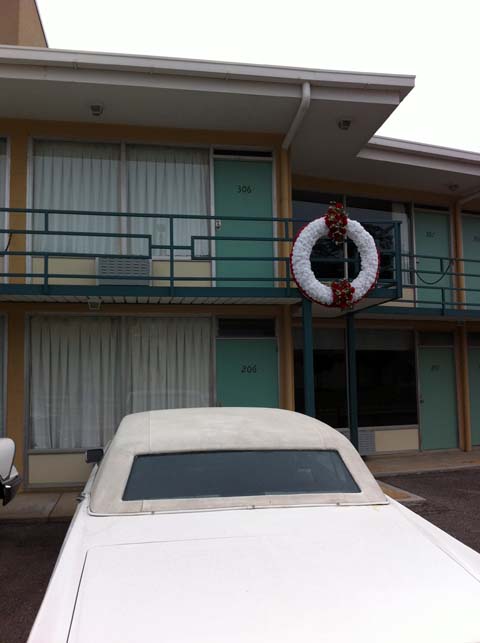 That wreath is where Dr. King was standing when he was killed.
Here's the view from inside. They wouldn't let us take pictures inside, so there's not much to show.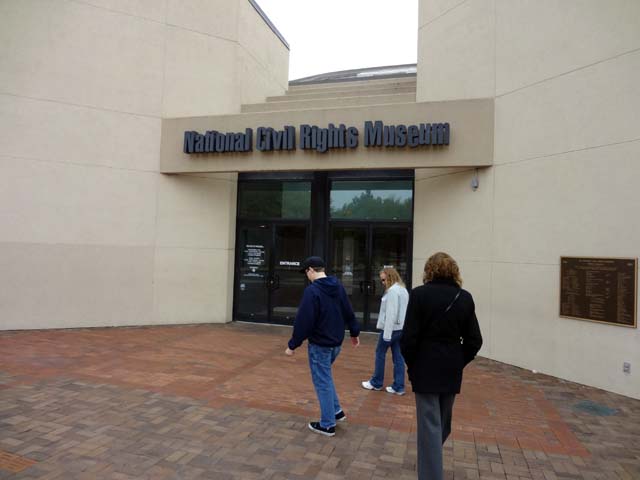 But the museum is very well planned, the exhibits are interesting and educational, and I'd recommend this stop to anybody visiting Memphis. The introductory movie is exceptionally good. But be quick: we have to head back to Freddie and Leta's to say goodbye and then we have to go to the airport.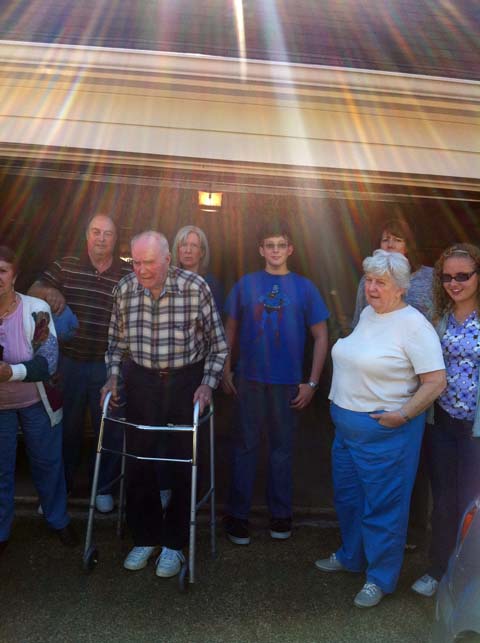 Now everybody's getting ready to hop in the mini-fan to head to the airport. Maybe there's time for just one more picture.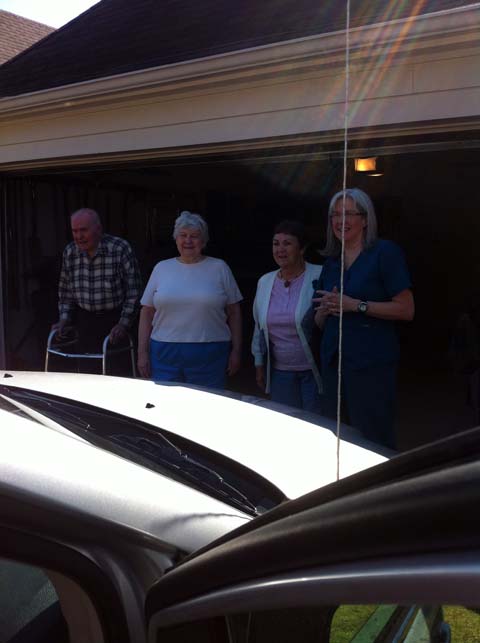 Ready to pose?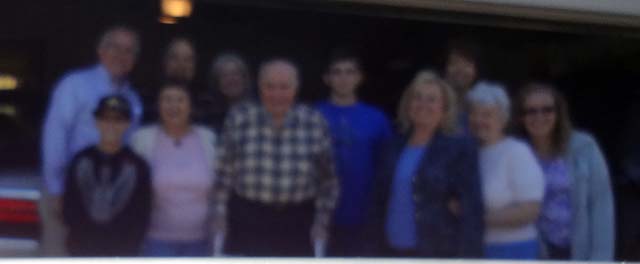 Here's the group picture Bill's camera took just before we left Leta and Freddie's. Bill set the camera on top of Cindy's car and ran over to be in the picture. Bill has such a stupid camera -- it focused on the top of the car, not the people in the background. Oh well, I think we have enough pictures of all these people anyway. What a group! We had a fun trip.