Next up: pizza dinner at Freddie and Leta's.
What kind of pizza? Barbecue, of course. Doug and Bonnie had made a run to Coletta's. Mmmm.

They're famous for their barbecue pizza. I know, I know. It's a Memphis thing.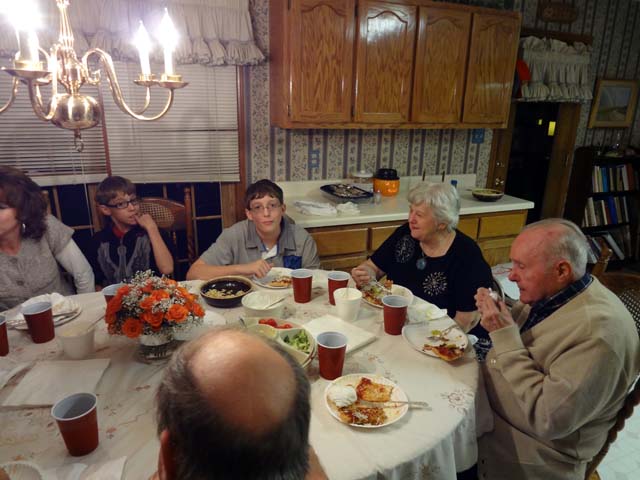 Everybody seems to be enjoying it. Even Doug's bald spot.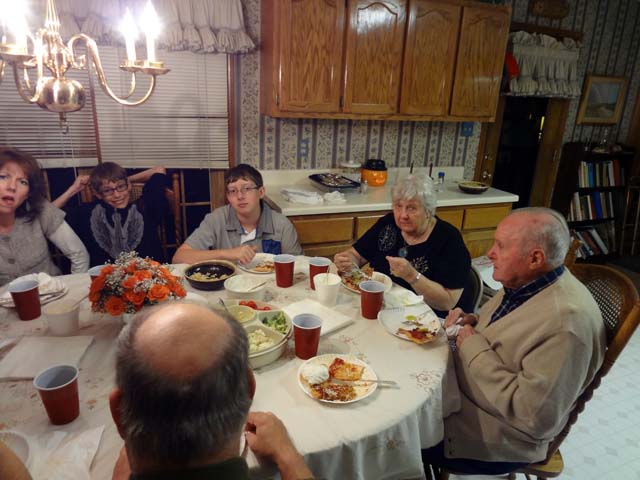 Gavin seems especially excited. Leta, not so much.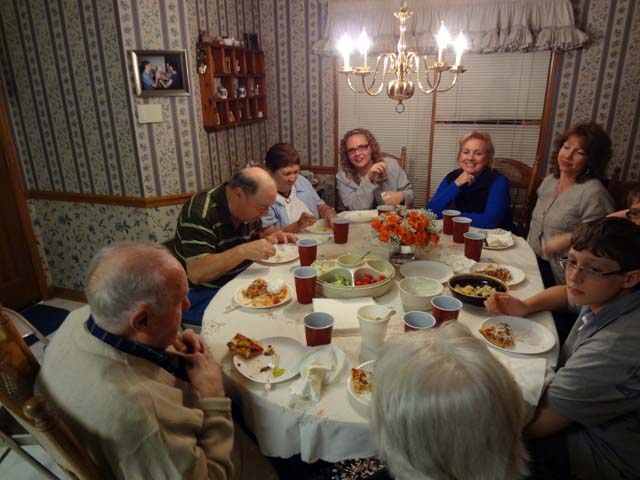 We all dug in, that's for sure.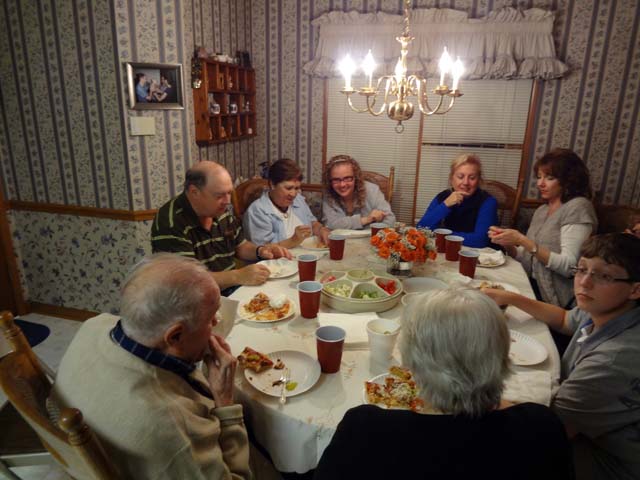 OK that's enough pictures of food.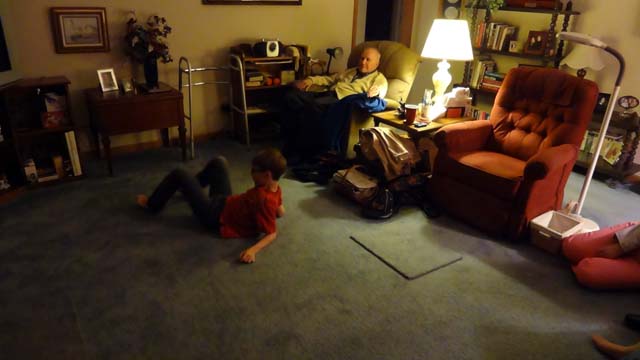 Gavin decided to put on an acrobat show for everybody.
Doug showed Gavin how to do a handstand. I wonder why Doug and Bill didn't join him? They used to do that stuff.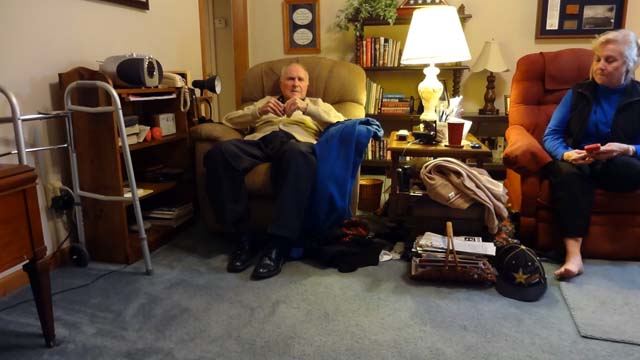 Freddie thinks it's best if he just stays in his La-Z-Boy.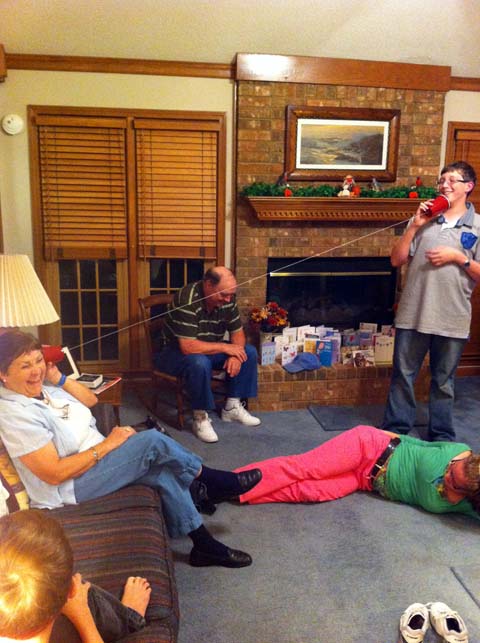 Garrett the engineer has built a telephone. He's chatting with Bonnie.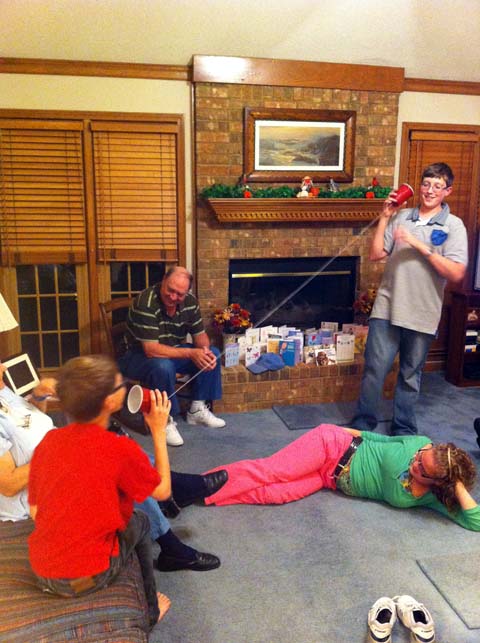 I think Gavin has something he'd like to say to Garrett.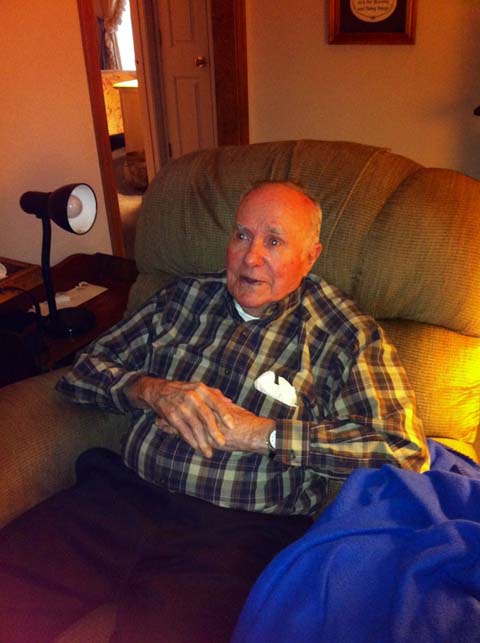 Freddie actually enjoys all the commotion.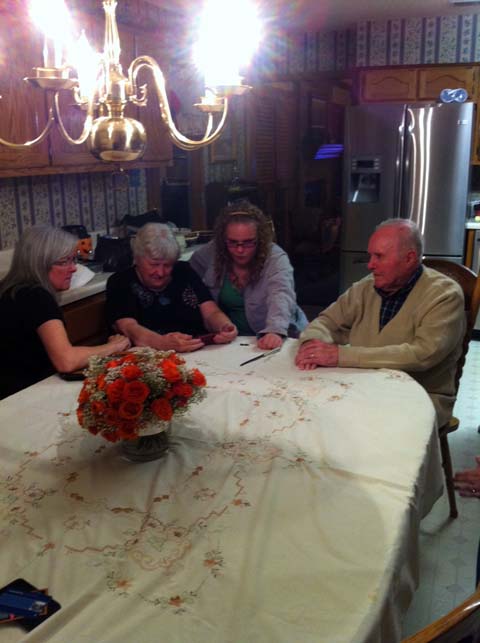 Cindy, Leta and Katia are carefully studying ... something ... while Freddie looks on. I wonder what they're looking at?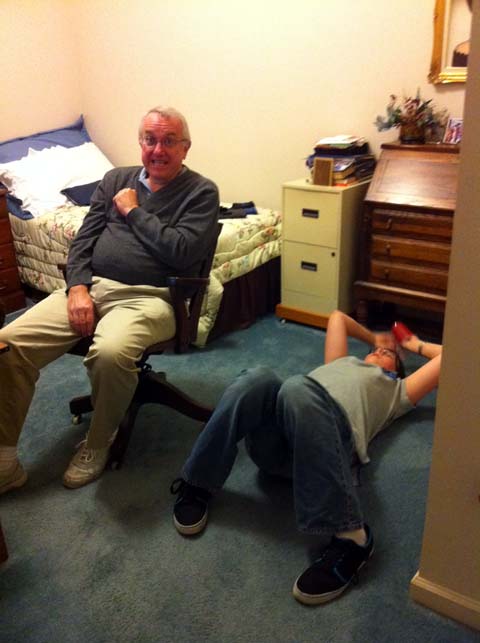 Bill and Garrett and Gavin have a magic trick they want to show everybody.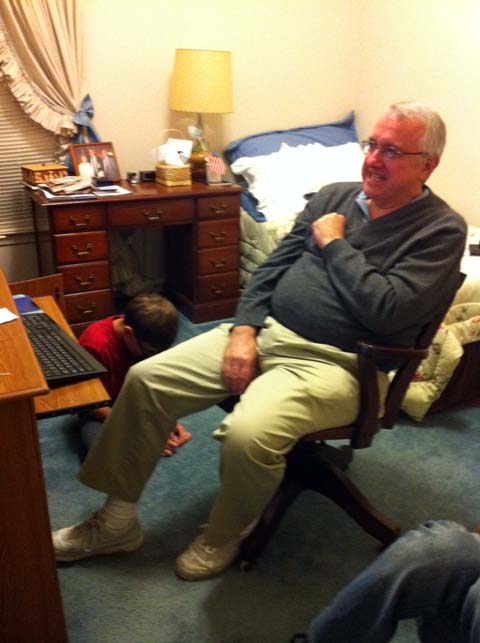 They're cooking something up.
The Three Houdinis
Wait! Freddie has a magic trick too!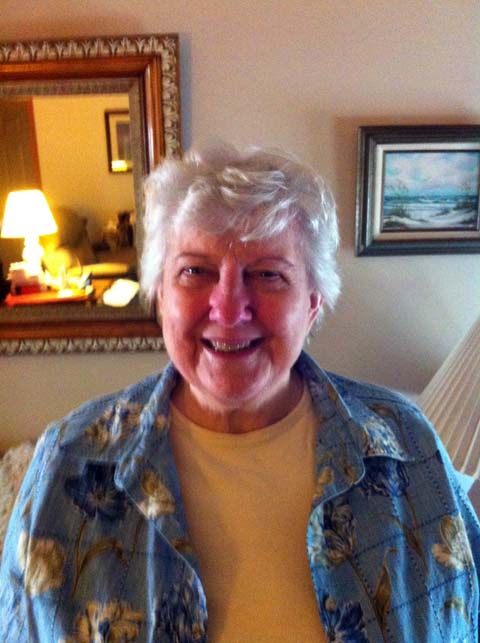 Now there's a great picture of Leta.