Actually, I think Bill took these pictures of Fred and Leta chatting with Cairo a couple of weeks before the Great Memphis Tour of 2011. Well, so what. Let's have a look: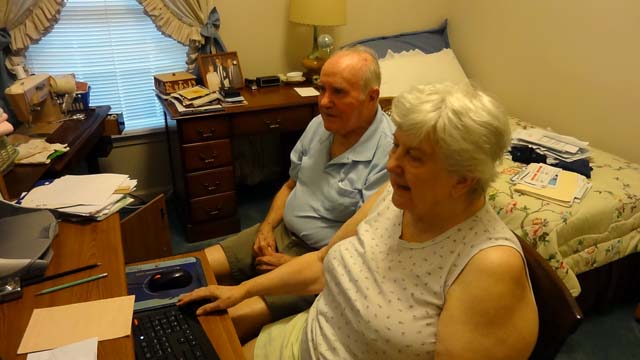 I think they can see Cairo on the computer.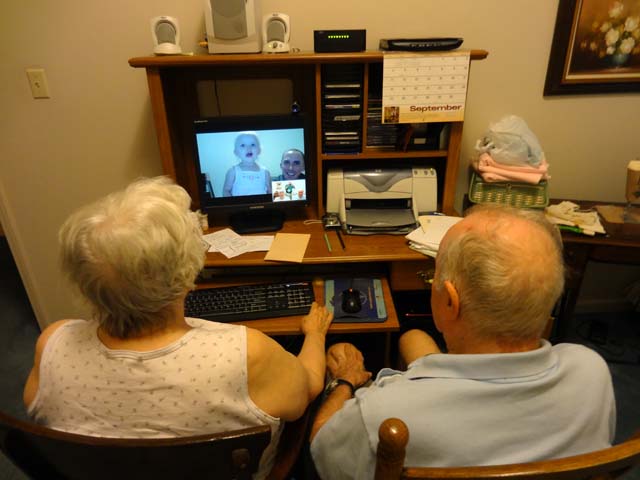 Yep, there she is, all right.
Click on the play button to see what they were saying.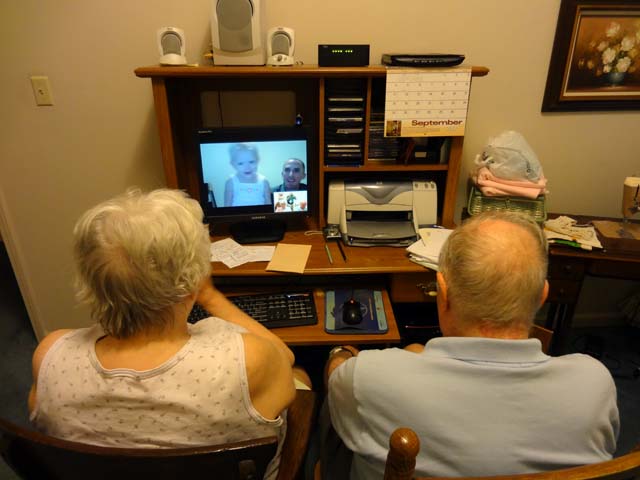 Great-grandchildren are always entertaining, no matter what they're singing.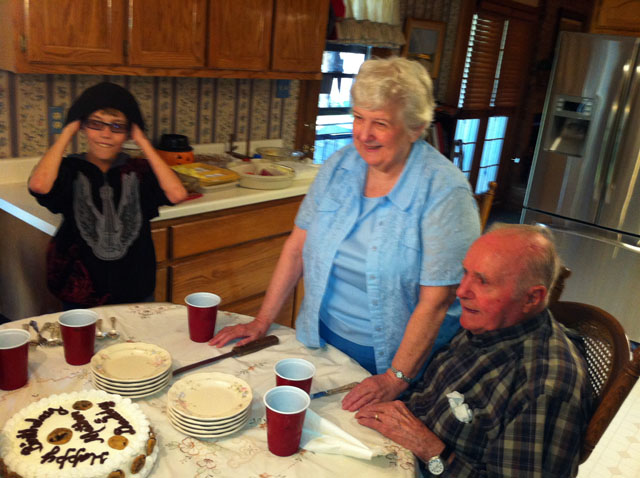 OK, now we're back to the Great Tour. Earlier in the day Bill and Karen and Heather and the kids left the airport in their fancy rented Chrysler Town and Country mini-van and drove straight to the motel where it turned out the room they'd reserved had only one real bed. But it also had a couch and plenty of cushions for the floor so lodging worked out OK. Then we all headed to Freddie and Leta's where we had a delicious honey-baked ham dinner with Chef Leta's famous deviled eggs and grape salad and potato salad and veggie tray and baked beans and some Sister Schubert's rolls that Garrett liked so much there almost weren't any left. But nobody took a picture of that. Now dessert is another story -- I mean as soon as that ice cream birthday cake hit the table the flashbulbs started popping. Let's see...today is Leta's birthday and three days from now it'll be Freddie's.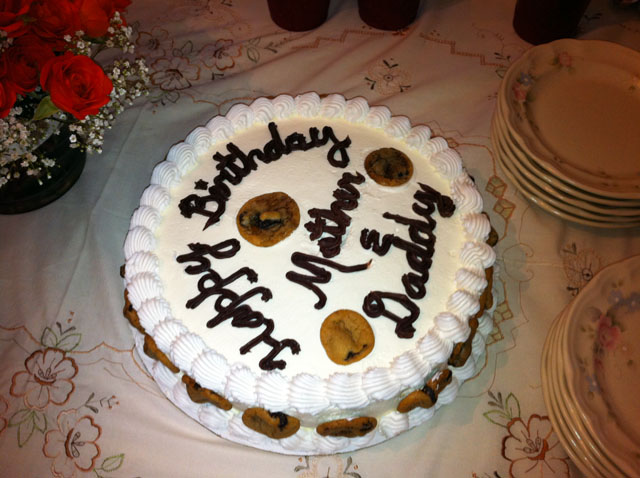 And this time the ice cream and cake come all in one piece. Great ice cream cake, Cindy!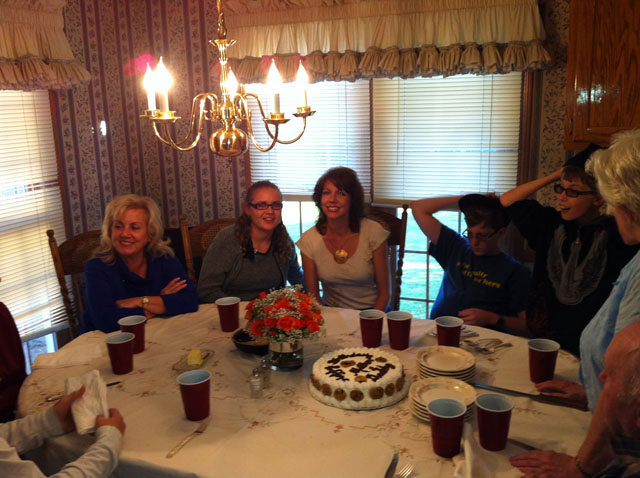 So we all sing "Happy Birthday."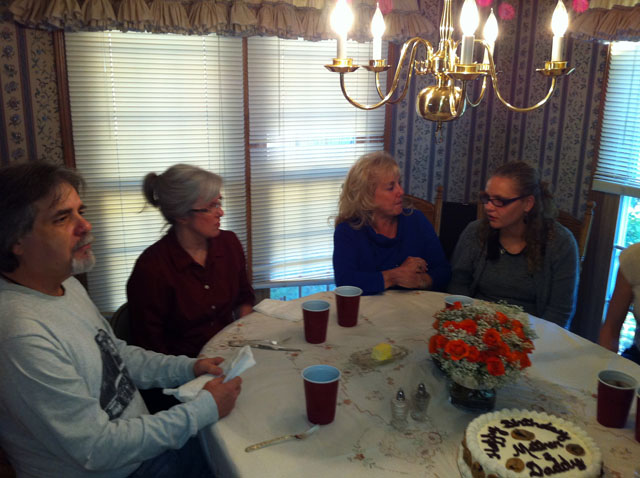 But who'll cut the cake?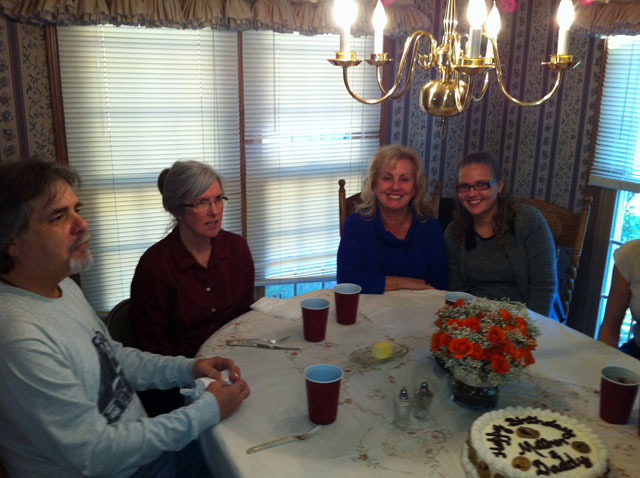 Charlie? Cindy? Karen? Katia?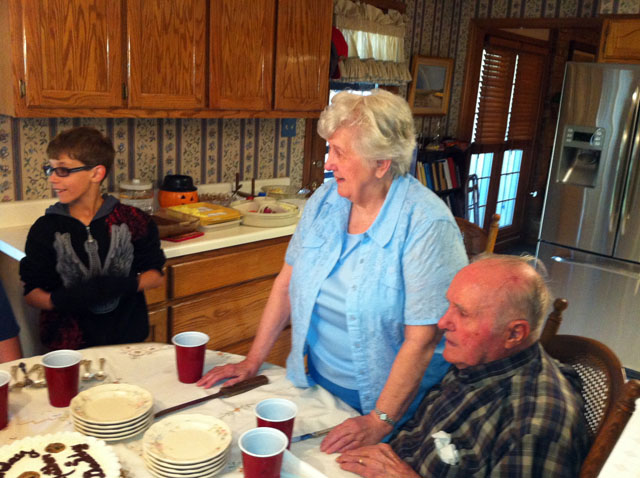 Leta says, OK, somebody grab a knife.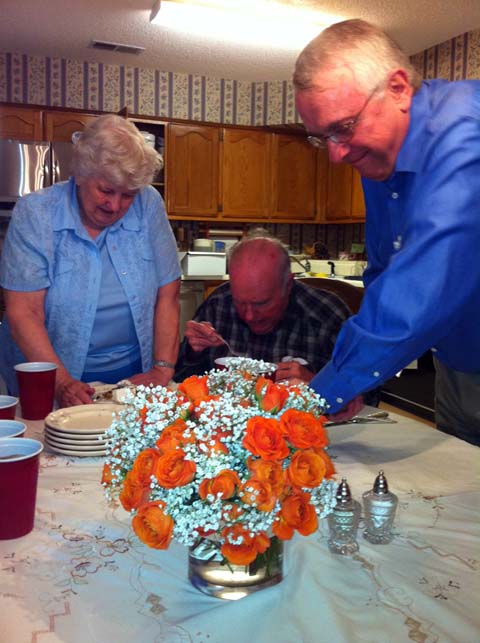 OK, I'll do it, says Bill. And then he proceeded to carve up the ice cream cake. And it tasted every bit as good as it looked...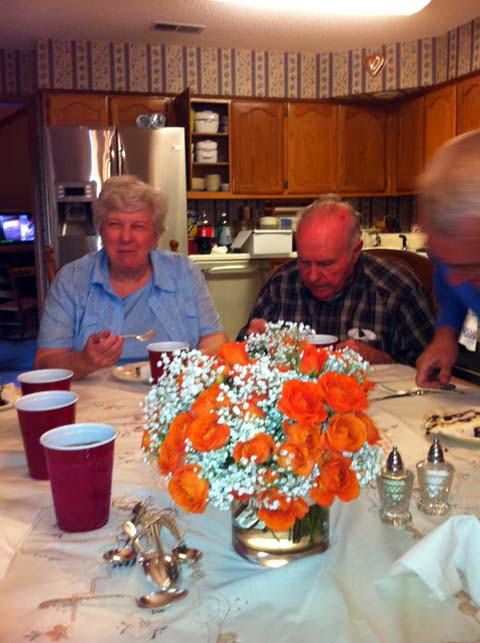 Mmmmm...Leta likes her ice cream birthday cake.
Psst...she's 84 and he's 94...
OK, that's enough birthday celebrating. Let's go to the Corn Maze!