It's about time for some real Memphis barbecue.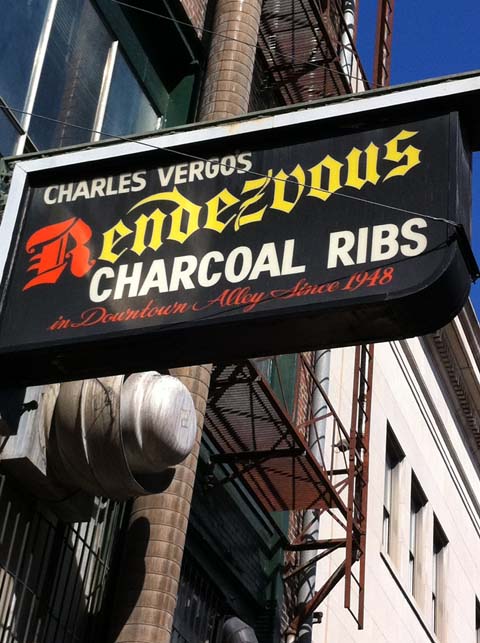 We're gonna eat at the world-famous Rendezvous!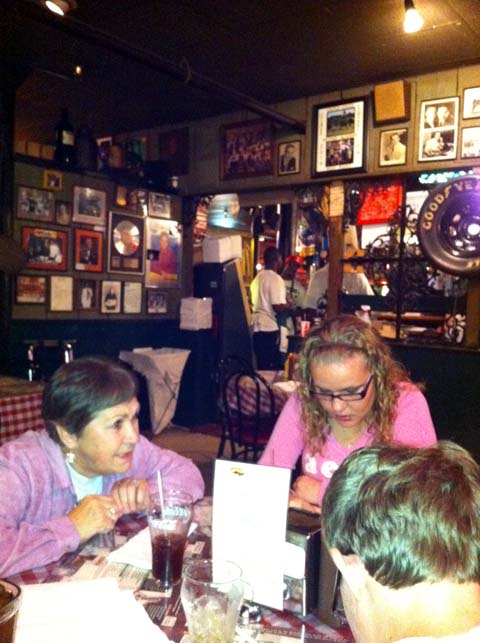 Bonnie chats while Katia studies the menu intently. Just look at all that junk on the walls. There's even an old used tire. Can't say the place doesn't have Memphis atmosphere.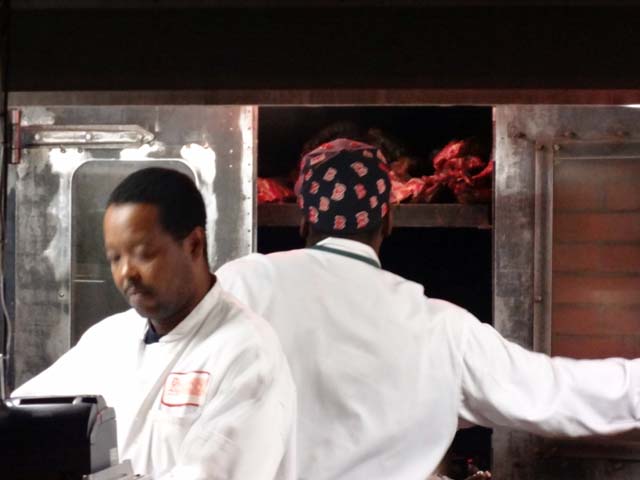 Speaking of atmosphere, can you smell those ribs?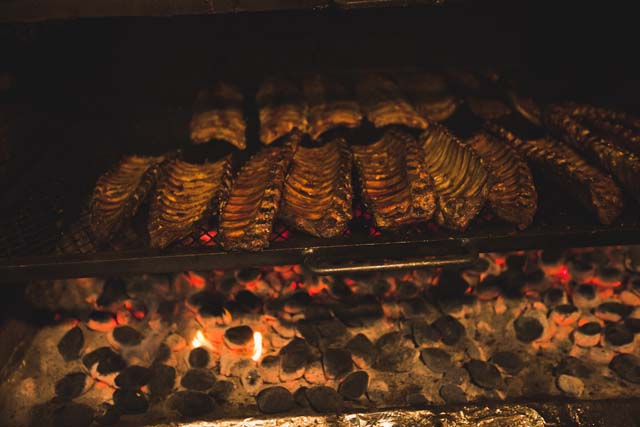 Mmmmmm....
Everybody's digging in except maybe Gavin. Hmmmm. Barbecue. Does he really want barbecued ribs for lunch?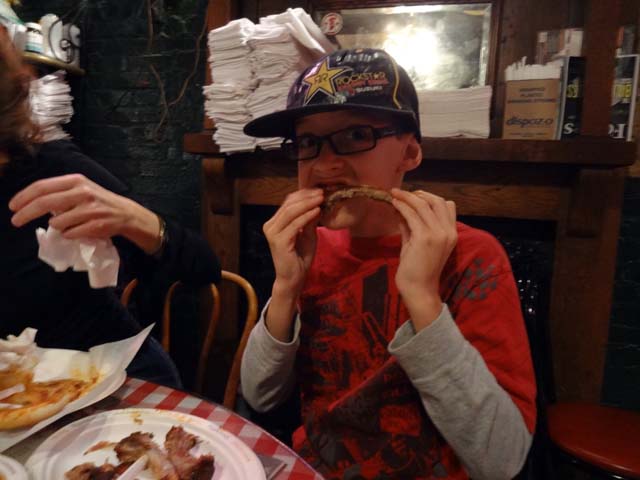 Well, maybe, OK, he'll try just one bite from Bill's plate.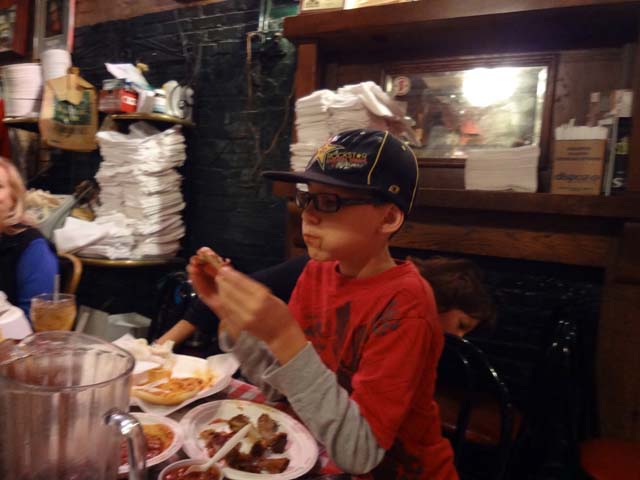 Huh? What's this? They taste good?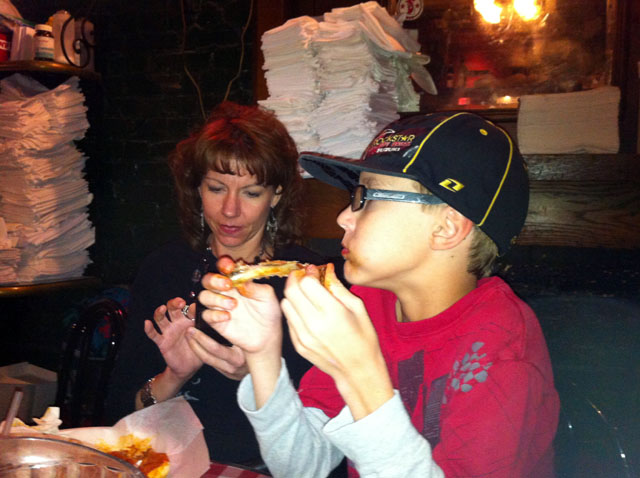 Mmmmm...Gavin says he's never tasted anything so good in his life. Bill keeps watching that big slab of ribs on his plate grow smaller and smaller.
It was right about here that Gavin announced he wants to move to Memphis.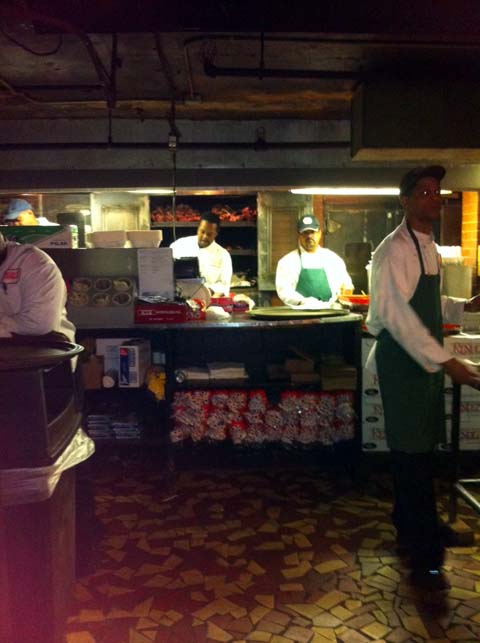 The chefs are getting worried that at this rate the kid from Florida is going to eat every rib they've got.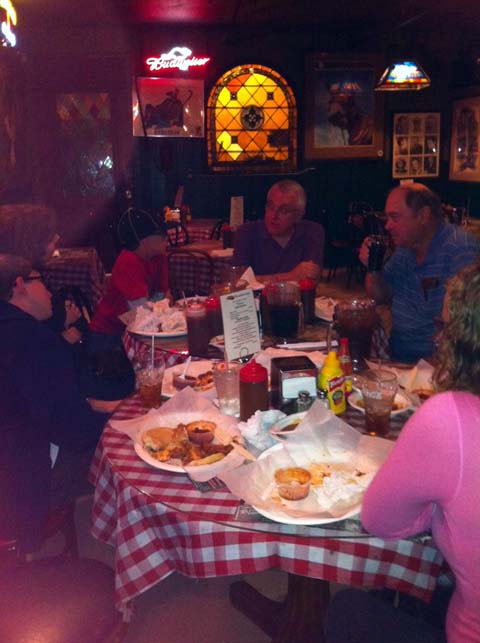 It was a fine lunch, no doubt about it.