In March, 2003, I received the following note and pictures from Daniel Vendt, a student at Illinois Wesleyan University. I enjoyed his note and the captions so much I decided just to post them on this website as Daniel presented them to me, with only a few minor edits.
Bill Anderson
Mr. Anderson,

My grandfather, Edward W. Ogle, served on the USS Santa Fe from 1943-1945. (In the reunion photo on your website, he is in the left of the back row in a green jacket.)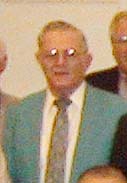 I recently acquired a gift for him; it's a copy of a little booklet from the ship. I thought that the booklet might be of interest to you as an online historian, so I'm forwarding photos of the pictures. Several I recognize from the cruise record owned by my grandfather, but I included them just as well. I hope you find these photos interesting; you are certainly welcome to post them on your website dedicated to the Santa Fe. They're in .jpg format; let me know if you need me to convert them or anything. I typed the captions exactly as seen, so the capitalizations and misspellings are correct.

Best wishes,

Daniel Vendt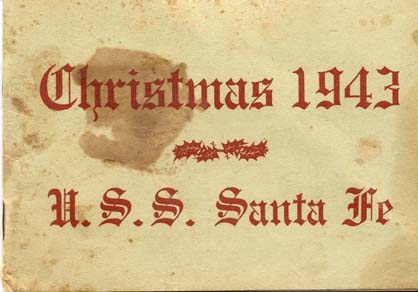 cl60-01= the cover from the booklet. not sure as to the history behind
the stains.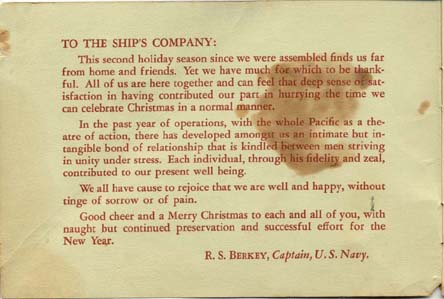 cl60-02= the inside cover of the booklet.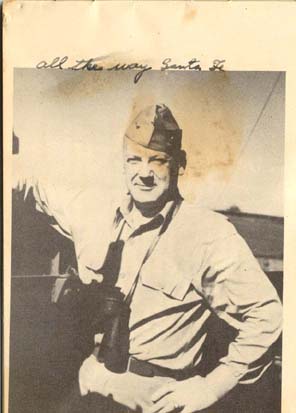 cl60-03= Capt. Berkey? handwriting at the top reads "all the way Santa
Fe"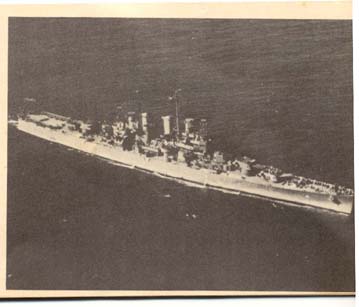 cl60-04= "OUR HOME"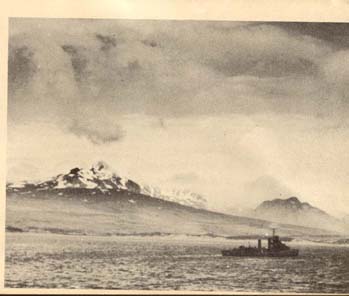 cl60-05= "A cold place, but there were no Christmas trees."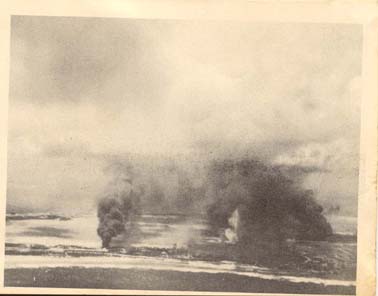 cl60-06= "What we left in our wake."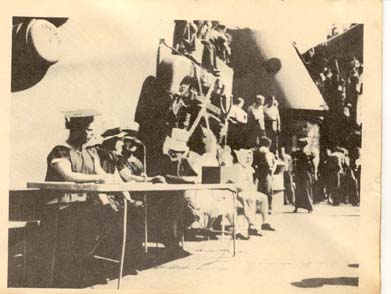 cl60-07= "NEPTUNUS REX and his Kangaroo Court. Of our several
crossings of the EQUATOR, one was at the International date line (180°
Longitude)."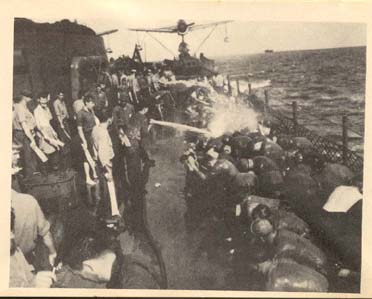 cl60-08= "This happened to the Pollywogs."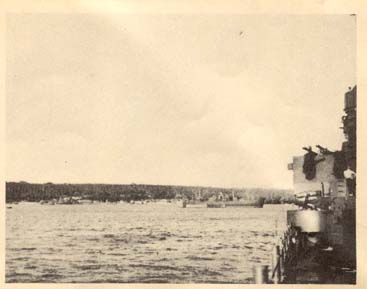 cl60-09= "The heat we found here belied the wisdom of an ancient king."

cl60-10= "A piece from a Japanese plane that our gunners shot down
during a night air attack. The piece fell on board as the plane
plummeted in flames across the ship." This is one I recognize from the
cruise record.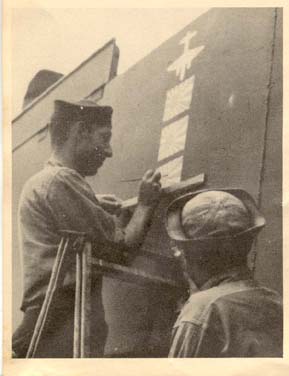 cl60-11= "Chalking up the score after the first night attack."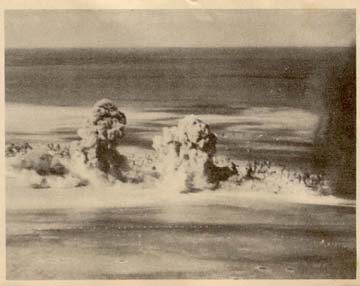 cl60-12= "Air bombs hitting an atoll."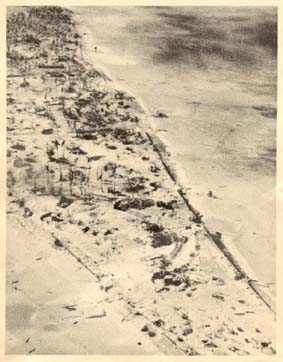 cl60-13= "Our guns helped do this."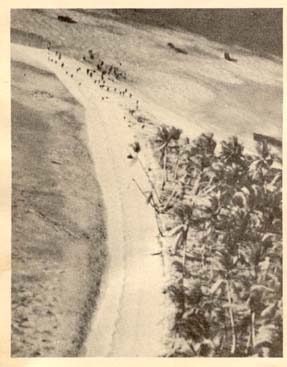 cl60-14= "The Marines start to take over." A very interesting photo-
are those little dots Marines? The larger dark shapes in the water
above the Marines could be landing craft; the photo is too poor in
quality to be certain.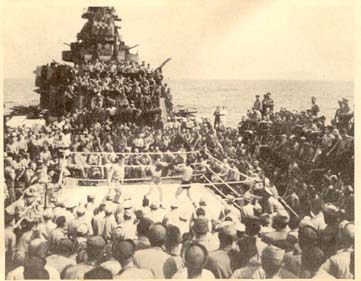 cl60-15= "Happy Hour at sea on occasion of our First Anniversary of
Commissioning."