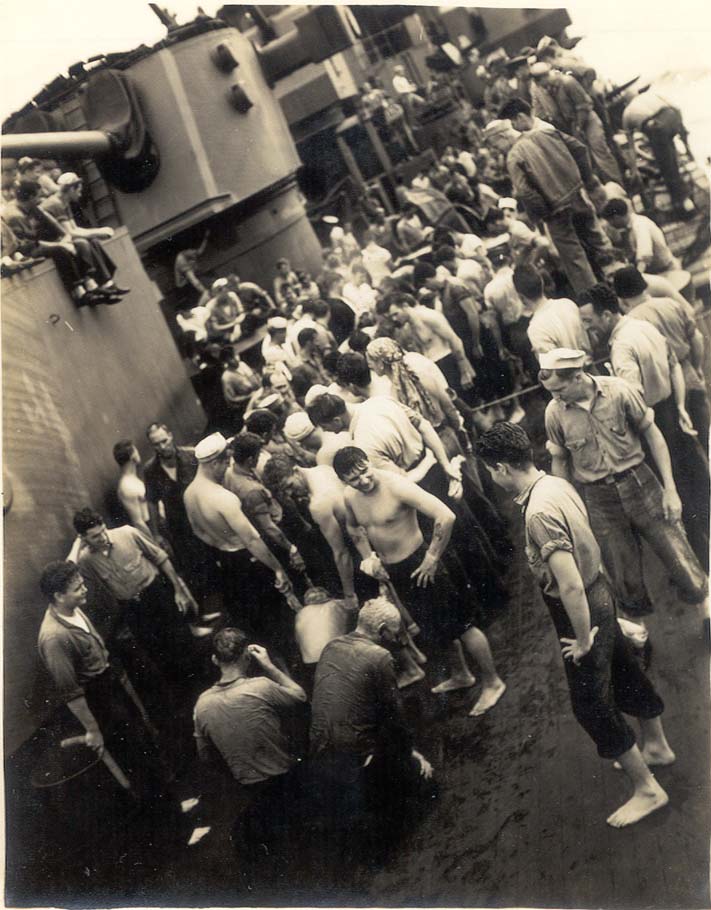 Equator 1
From John Shovlin:

"Under equator-"--Pics 2,4,6,7,8,9,10,11,12,
Title------------Name----------------Div.
King ------- -- Wall ??
Queen ---------Fenley 5th
Princess ------- Fessant F
Royal Baby -----Cross 1st
Davy Jones-----Rykyto CBM
Royal Scribe----Beavers C
Royal Navigator--Fine N
Long John Silver-Rowe 5th
Royal Chaplain---Knoth 3rd
Royal Doctor----Storms H
Royal Dentist----Haag S
Royal Nurse-----Scovil H
Royal Engineer--Anderson M
Royal Barbers---Scire,McColligan,Wycoff;-R
Royal Cops------Belfi--M; Leonard--B; Krautner--1; Kane --F; Neppe--N; McGaughey--4th;
Lawyers---------Fisher--5th; Krug--L; Daley--5th
Judges (pic 11)--Lt. O. Smith; arlson--Mach.; Lupo--1st;
Pirates----------Higginbothan--F; Morin--1st; Martin--V;
Royal Jester------Livingston S
Bears-----------Baragvanth--1; Kopcho--2; Johnson--3; Owens--4; Yingling--5; Cain--6;
Kondratovich--A; Cristafi--B; McKinley--C;
Haugen--H; Edgar--L; Walls--M; Farrell--N; Pando--R ;
McClain--S; Meiner--V; Cavallaro--E; La Porte --F ;
Wardroom officer----Lt. King
Warrant Officer----Mach. Carlson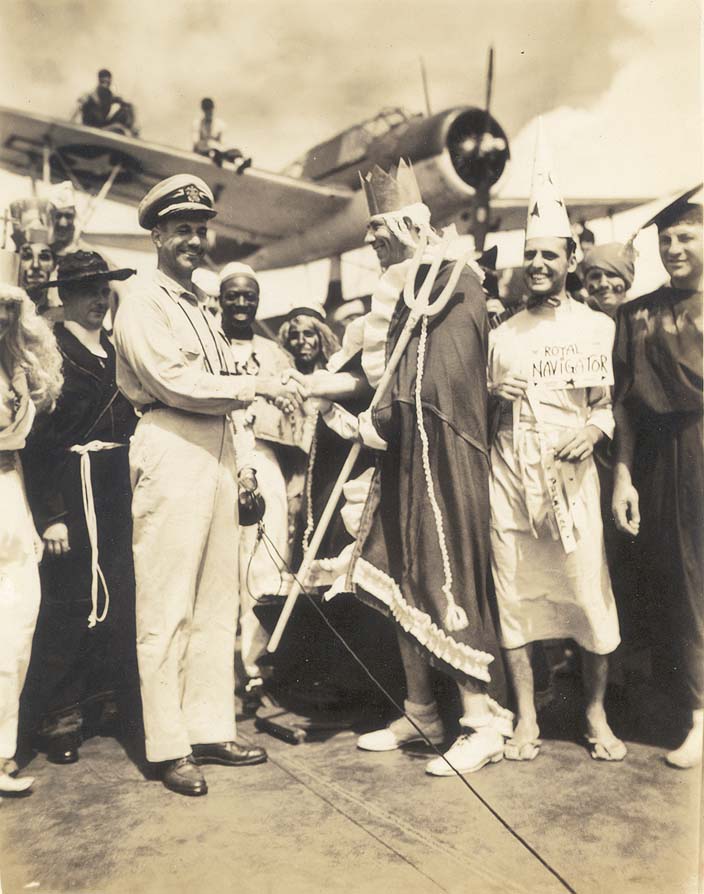 Equator 2
Barney Banyas reports: The captain pictured with "King Neptune" is Captain Wright.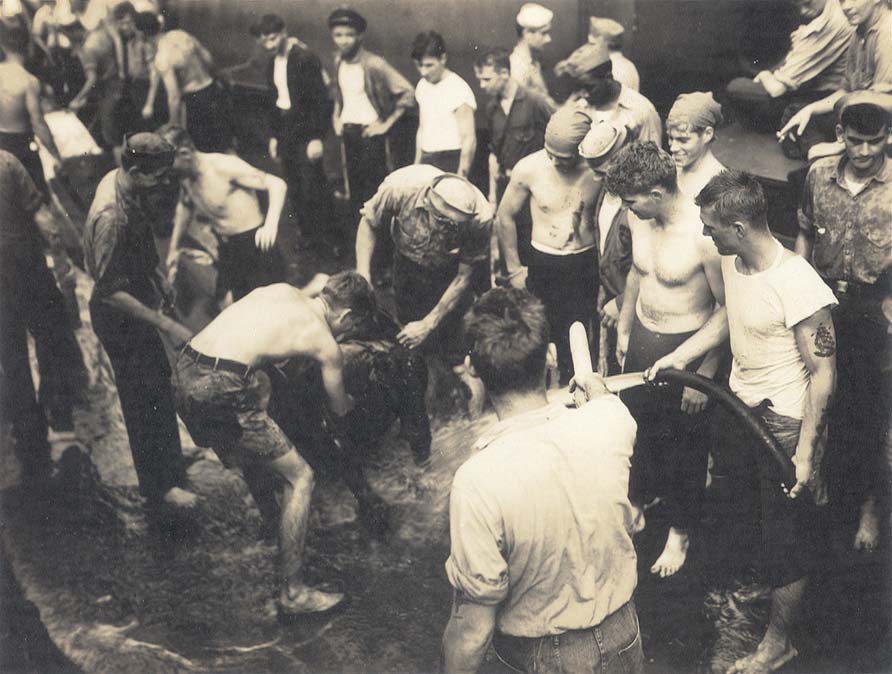 Equator 3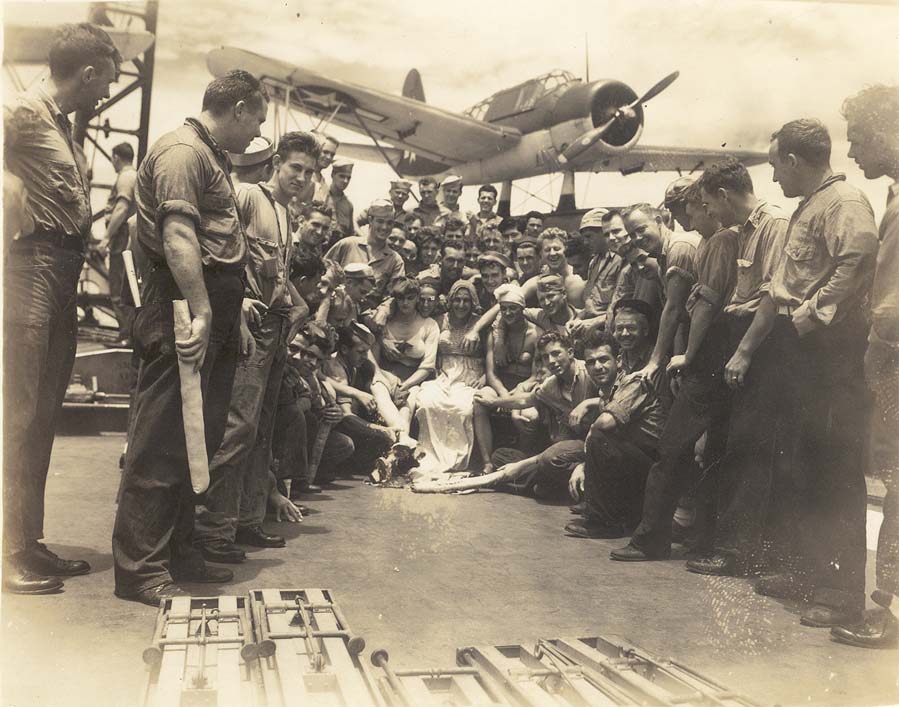 Equator 4
Vernon Anderson reports: Thursday, August 29, 2007. I just got through going through the pictures of Santa Fe which I enjoyed very much and brought some old memories. I hesitate two tell you but the guy (with the large boobs) crossing the equator photo # 4 is me. That was the longest day of my life. Ha. My name is Vernon Anderson. I am now 82 years old and in pretty good health. The Lord has be good to me.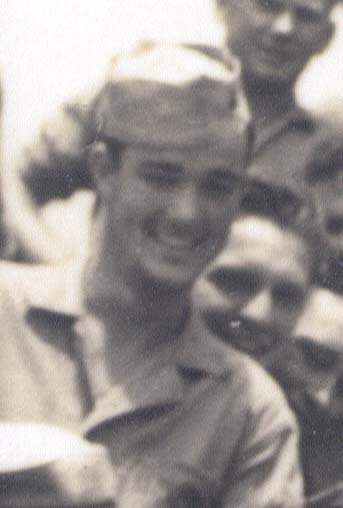 Whit from Equator 4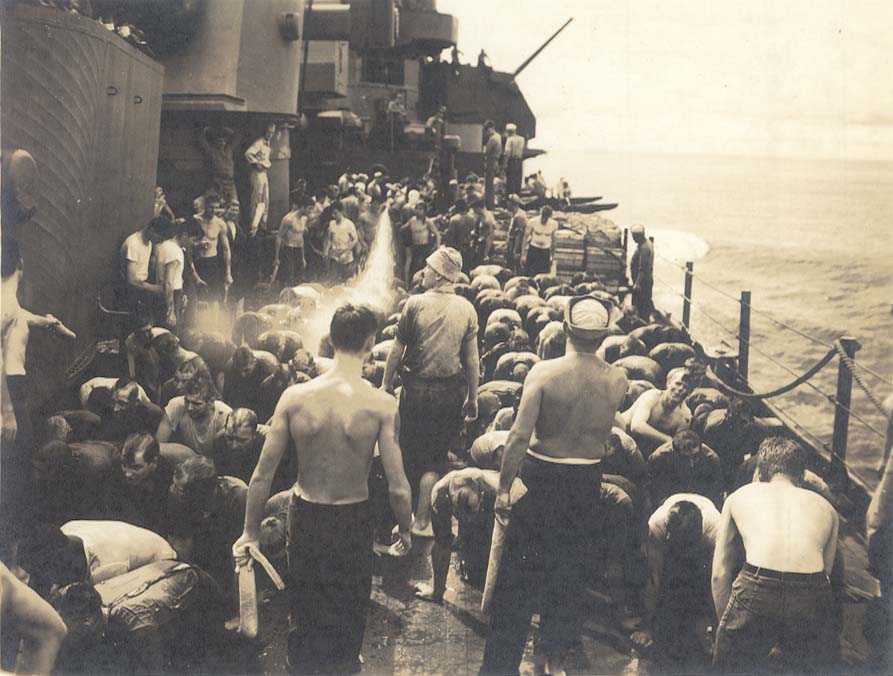 Equator 5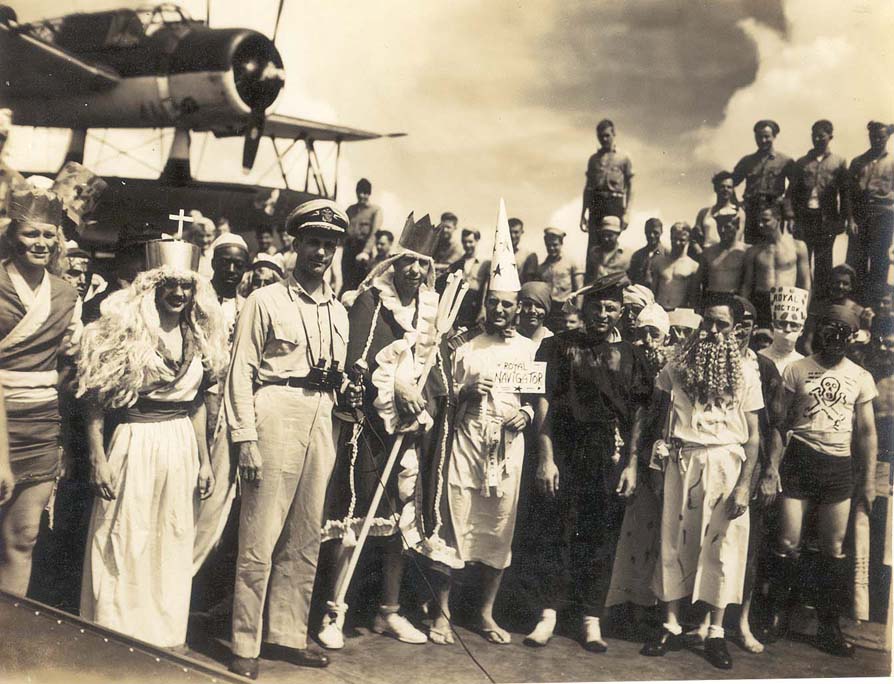 Equator 6
This from Don Jackson: Equator #6, #8, #10, #12 and #14: I believe Captain Wright is in each picture. He had changed his hat in #12 which makes me believe he came to the ceremony more than one time. He probably couldn"t leave the pilot house for any extended period of time, hence more than one visit.
Equator 7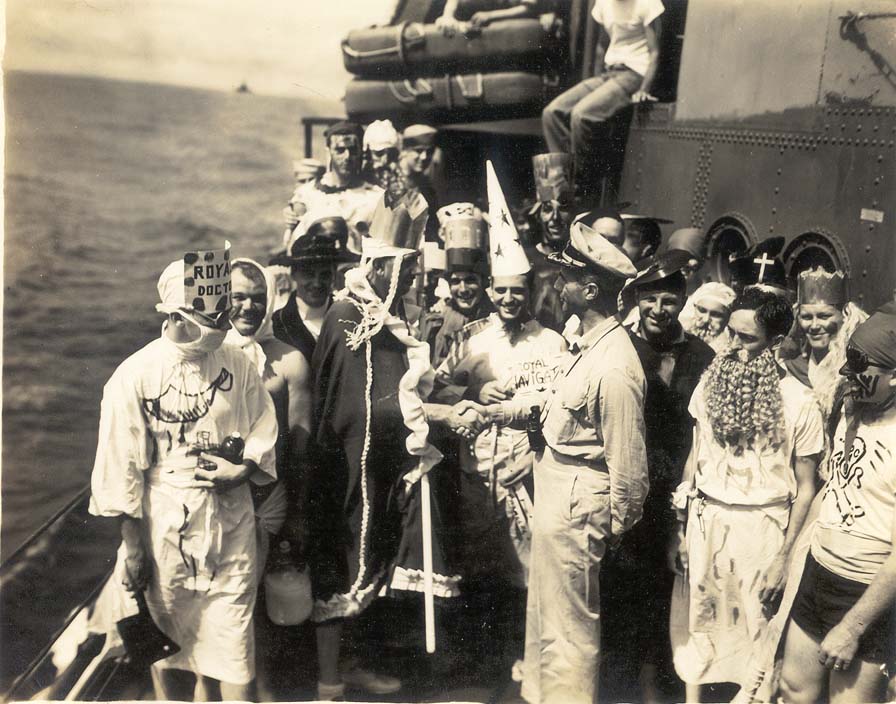 Equator 8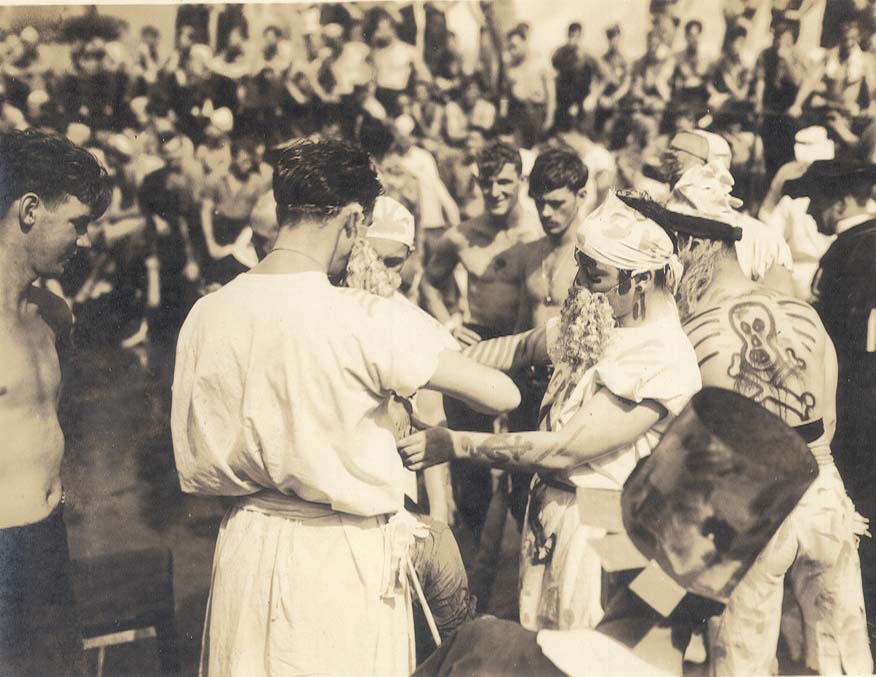 Equator 9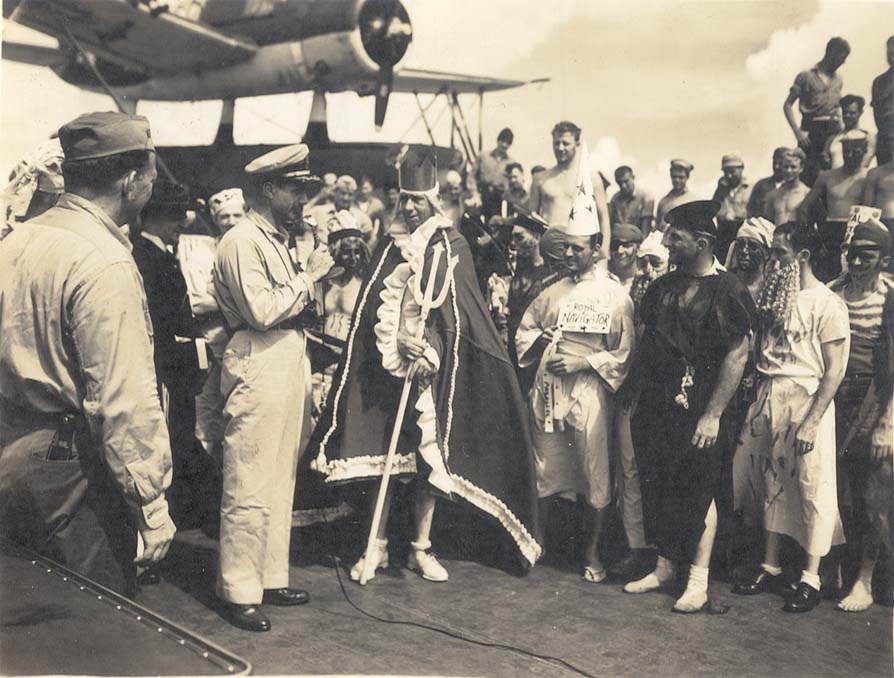 Equator 10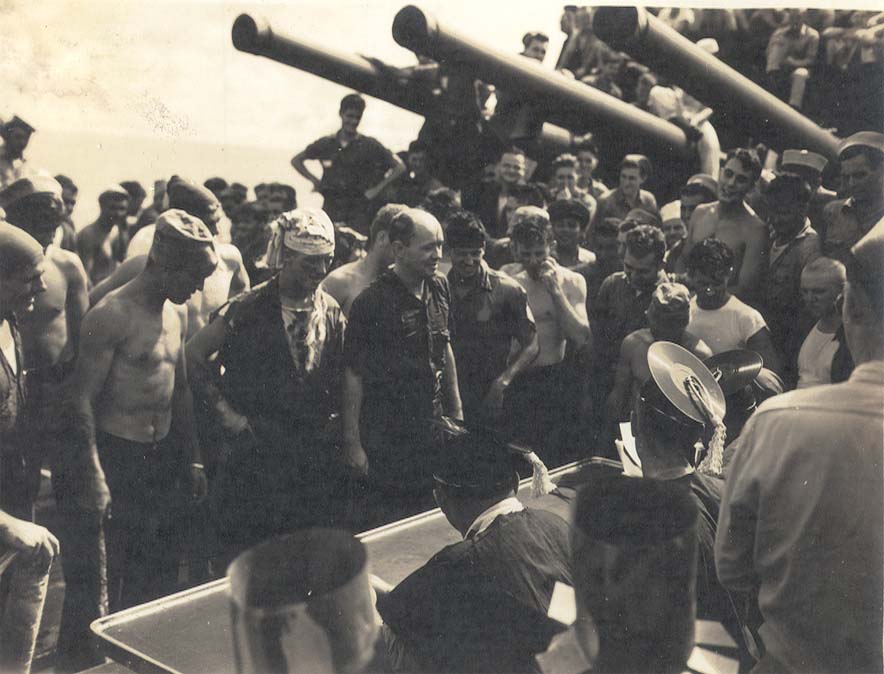 Equator 11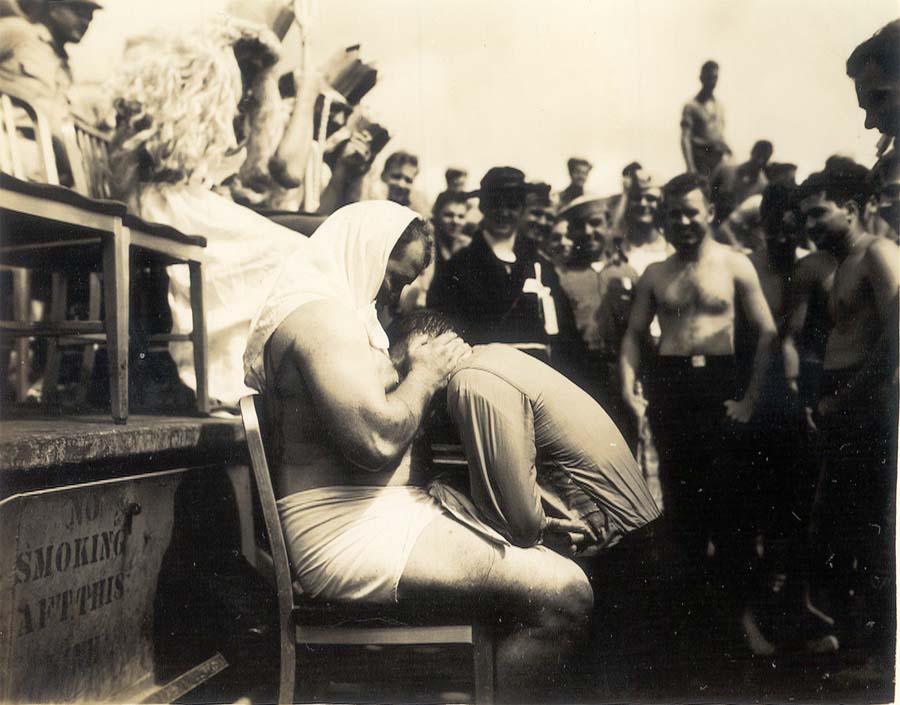 Kissing the Royal Babe's Belly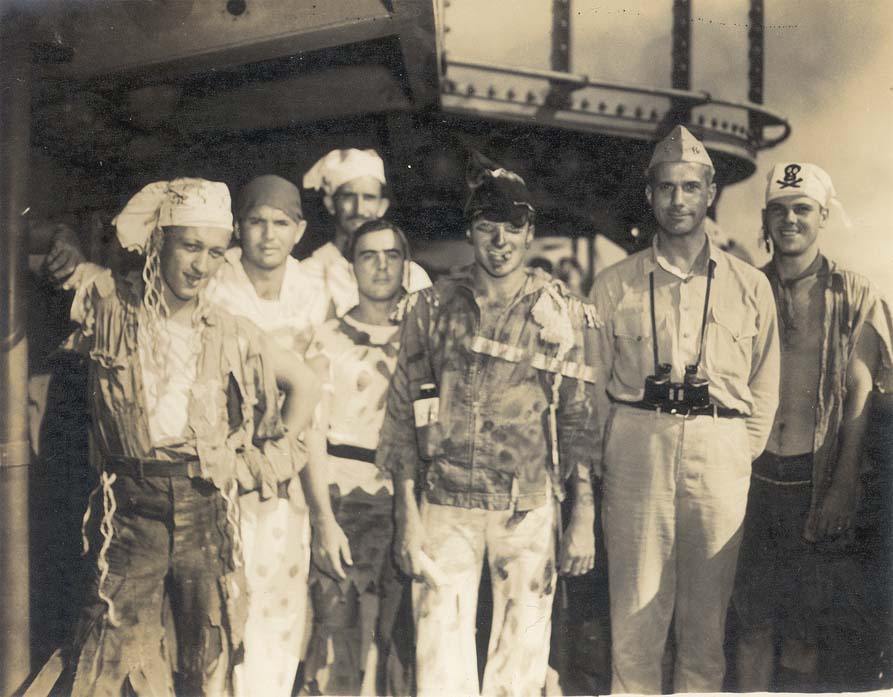 Equator 12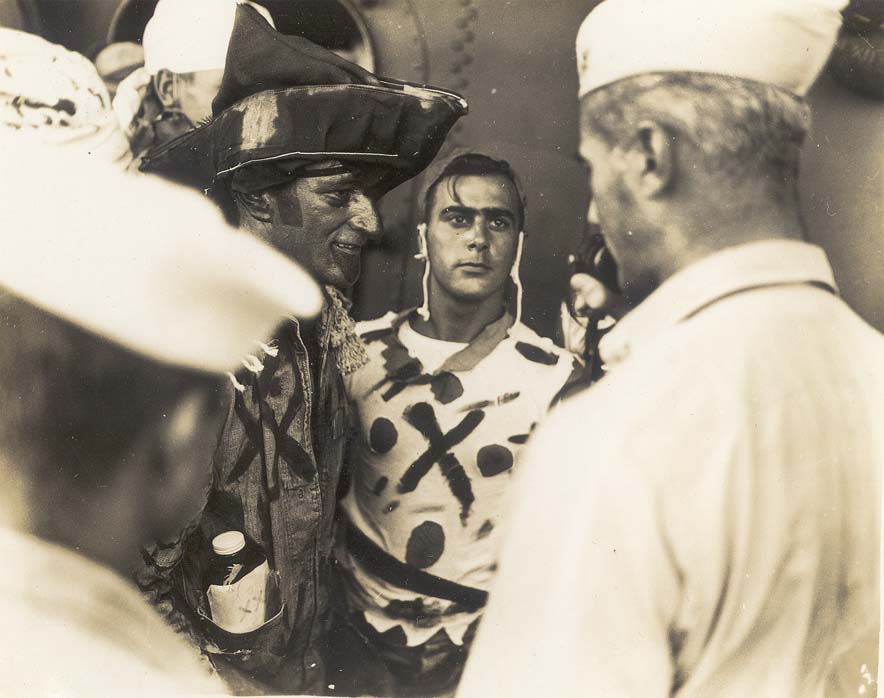 Equator 13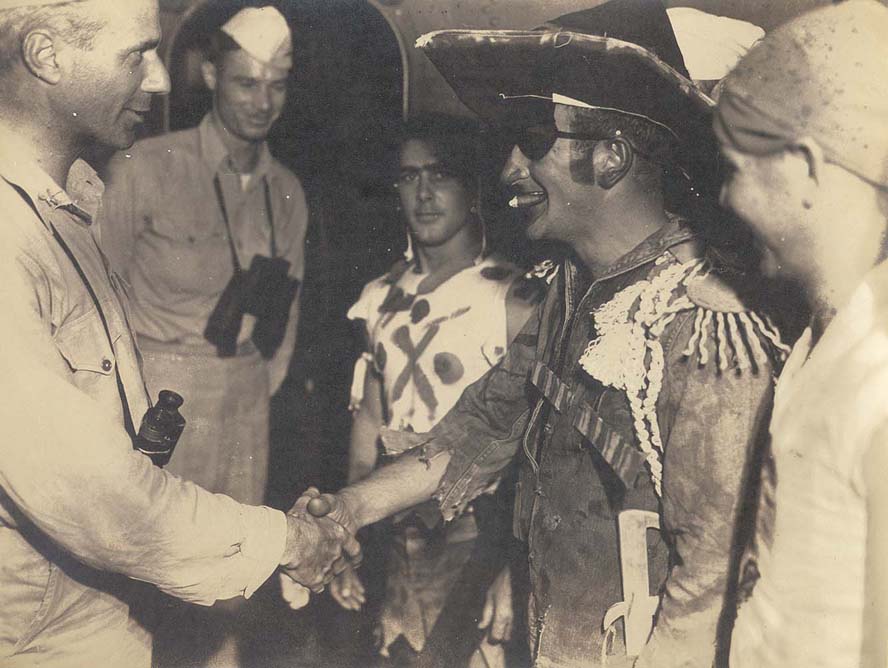 Equator 14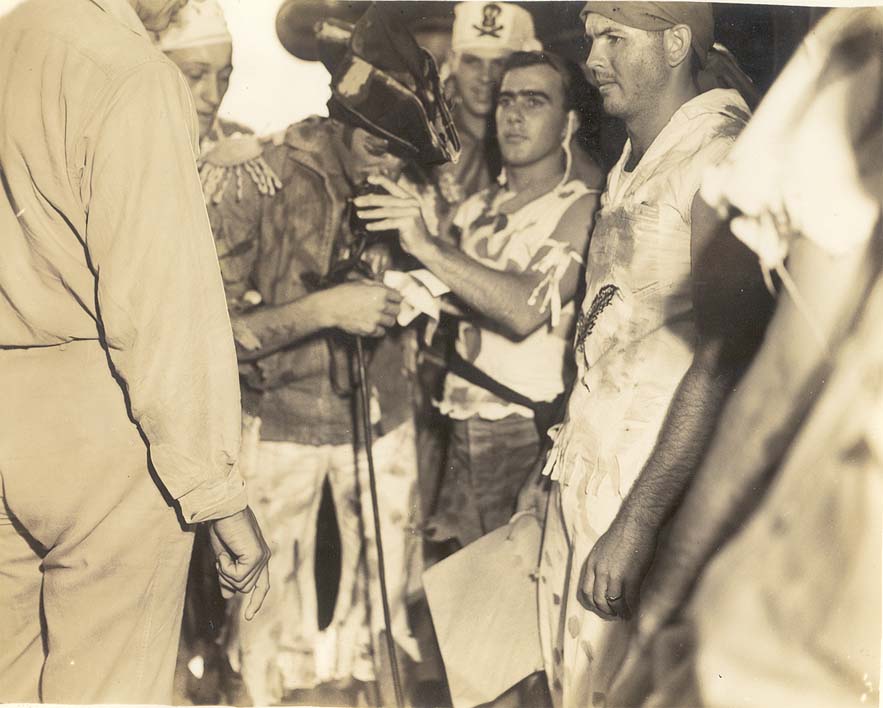 Equator 15
Equator 16
Barney Banyas reports: Under Equator 16, in the lower left corner, the man facing the camera that is to the left of the two people bent over with crosses on, might be Vernon (Rip) Collins.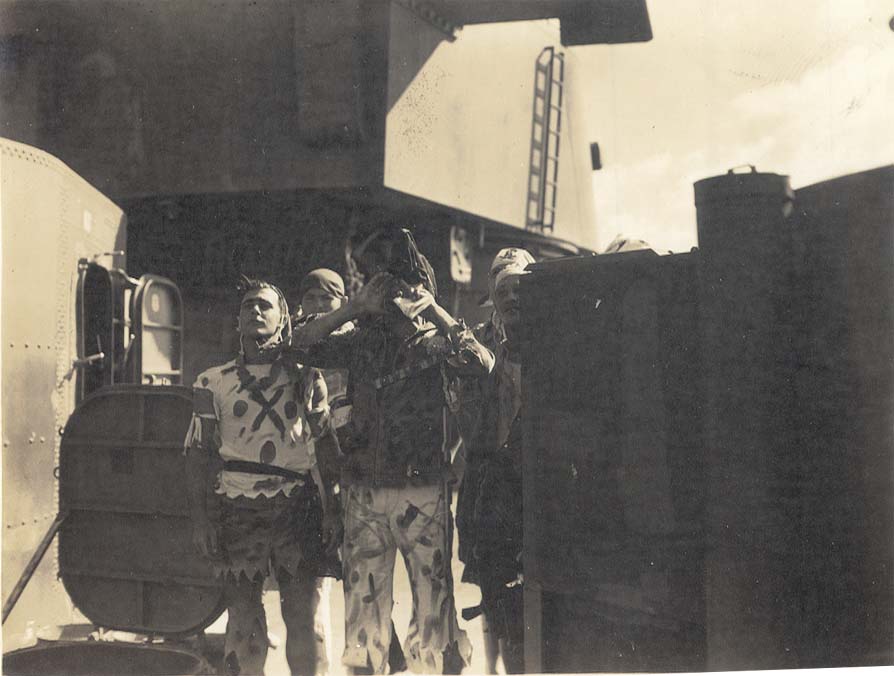 Equator 17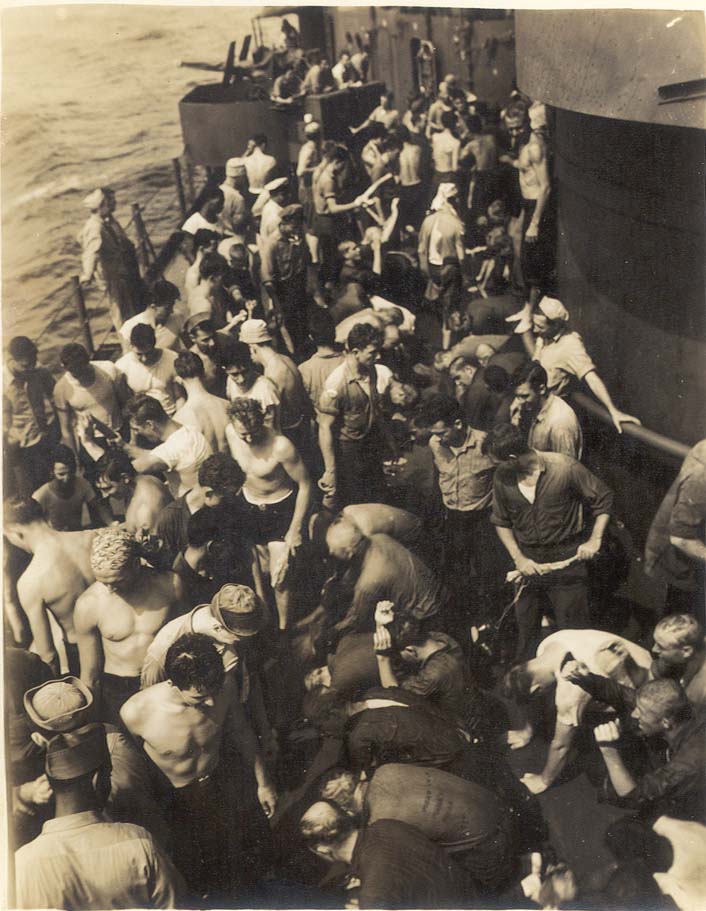 Equator 19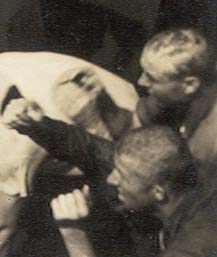 Is the guy with the funny haircut Andy?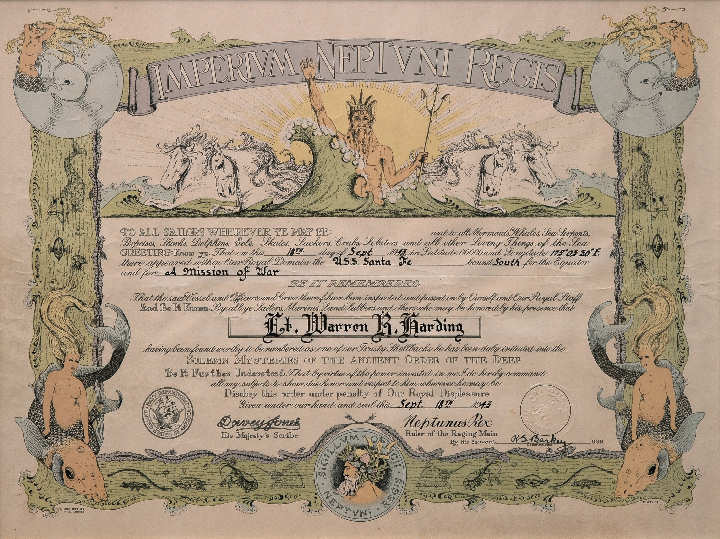 On May 3, 2009, Arnold Harding sent this copy of his father's certificate from the Shellback ceremony. If anybody ever wonders whether he and everybody else on the Santa Fe crossed the equator on September 18, 1943, here's proof.