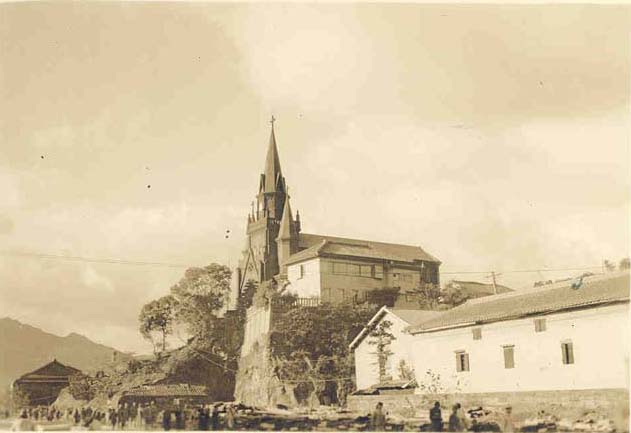 Church
On November 12, 2002, I received an E-mail from Phil Eakins in Sasebo, Japan. (Phil contributed the excellent "Sasebo Soundings" story elsewhere on this website, that tells about the surrender of Sasebo aboard the Santa Fe.) Phil has this to say about the picture of the church:
"The photo of the church [which, along with the other photos in this section, I'd mistakenly placed on the "Hawaii" page] is the Miura Catholic Church at Sasebo, Japan. This church is still going strong after all these years, although surrounding buildings have begun to crowd around it."
And I also received this comment from Kaoru Takagi of Tokyo:
I watched those photos which has been new-released on your web page. It was very interesting and seems valuable. I also offer after seeing them.

"Occupied Japan-church" that is "MIURA CHO KYOUKAI" in SASEBO, I think so.
You can find the roof of church black, because this is avoiding being bombed.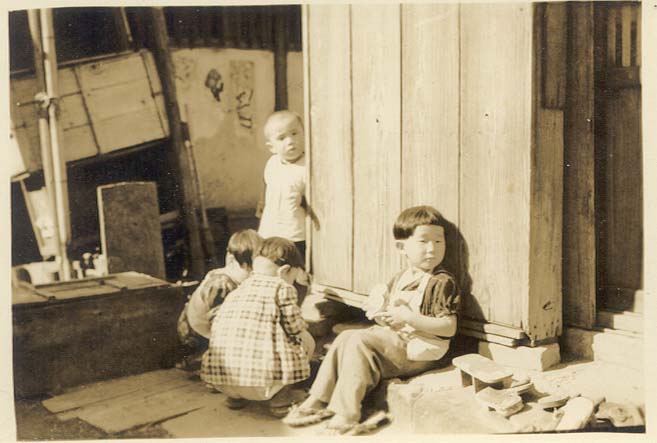 Kids
According to Phil: "The photo of the Japanese kids looks like it could have been taken any place in Japan."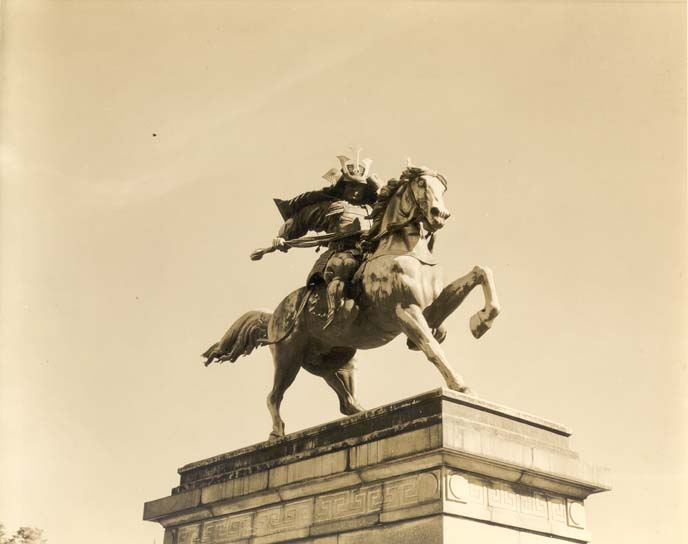 Samurai Statue
Also according to Phil: I can't say for sure if the other photos of Japan were taken in Sasebo. I don't recall seeing a statue of a samurai on horseback around here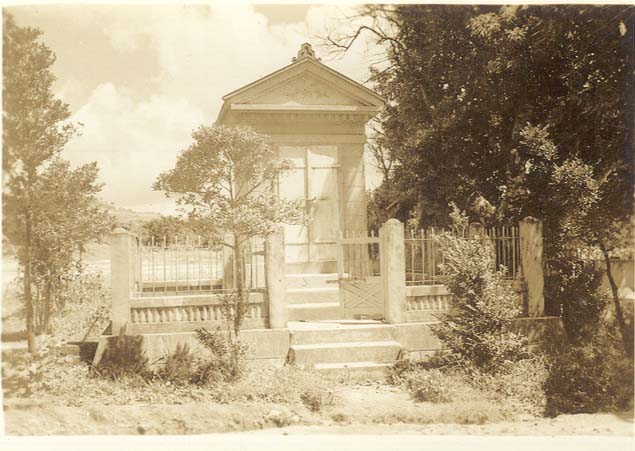 Grave
Empty Street Scene