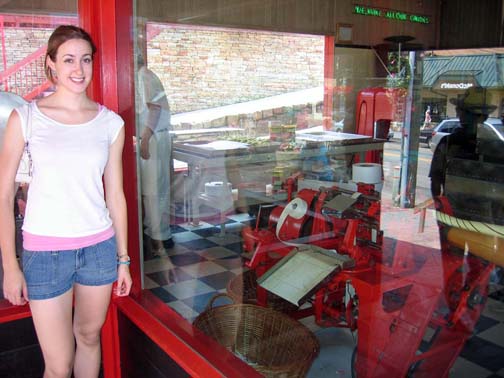 Oh boy! The Gatlinburg candy machines haven't changed a bit in 40 years. Or is it 50 years? Probably.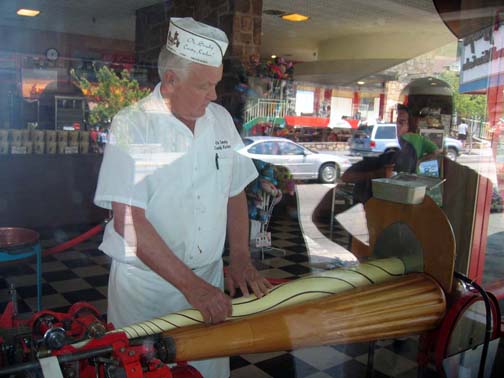 Same guy. Same candy. Same stripes. Same taste.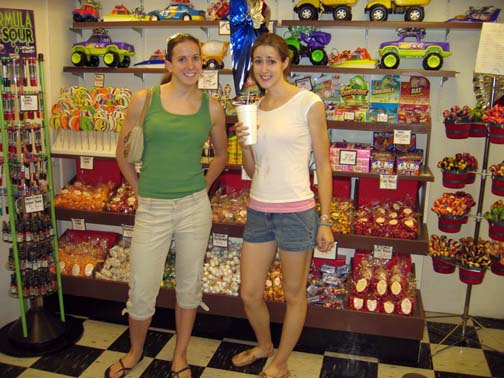 But not the same tourists. These two had never been to Gatlinburg before. Boy, were they impressed.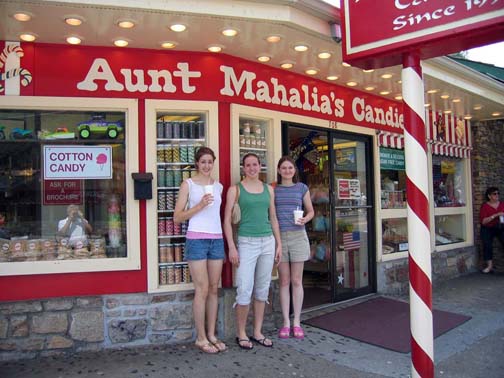 Sarie too.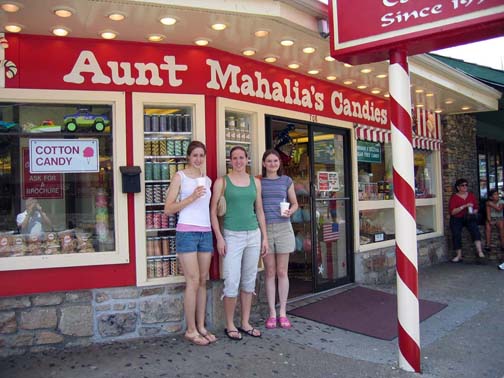 One picture of Aunt Mahalia's Candy Shop is never enough.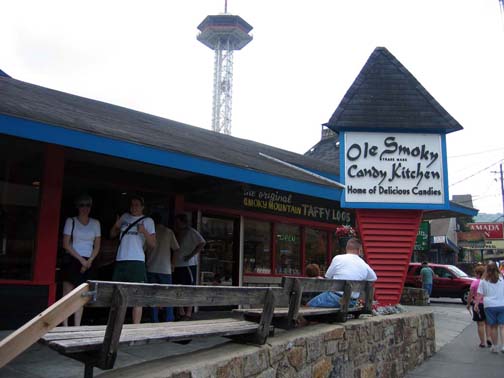 Candy and a space needle. Can it get any better than this?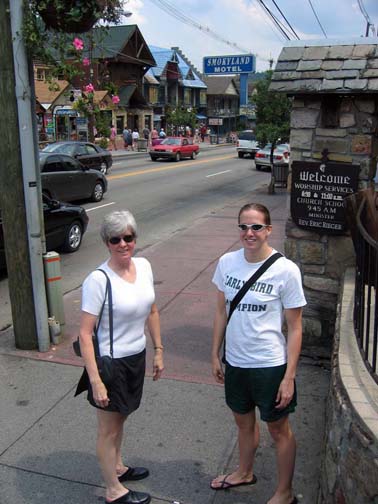 Beautiful downtown Gatlinburg.