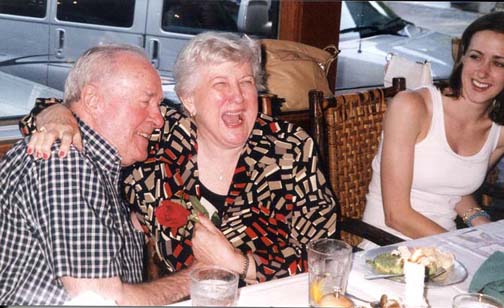 Freddie gives Leta a rose for their anniversary.
The big crowd chows down.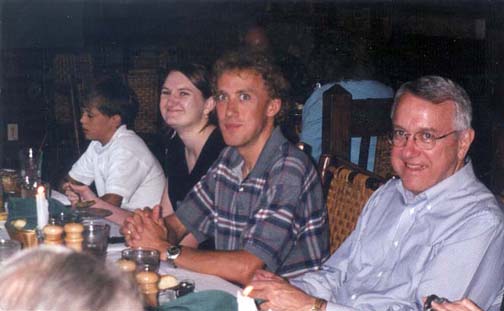 The Peddler was a nice place for an anniversary dinner. Eric certainly looks excited.
So do Leta and Freddie.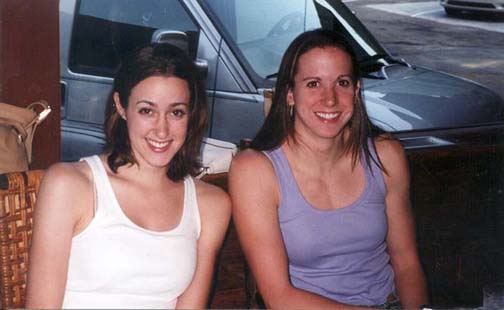 Laura and Elizabeth used to be little kiddies.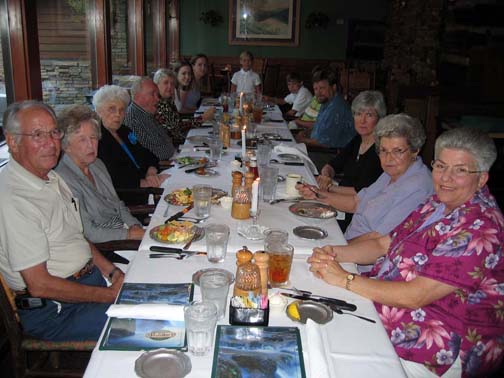 Here we are. The anniversary party. Jennifer presides over the table.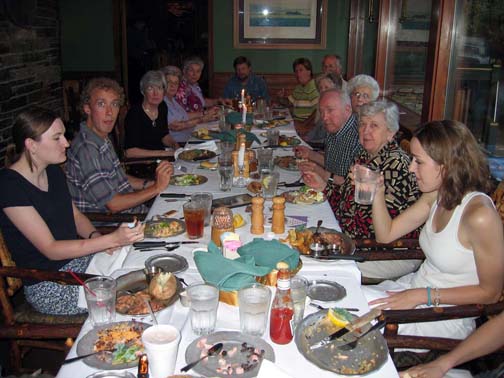 Prime Rib. Salad bar. Can't get much better than that.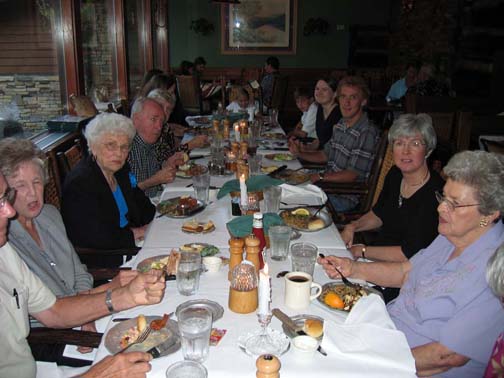 A cozy candle-lit dinner for 17.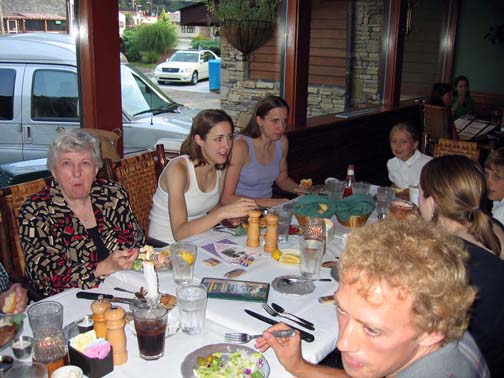 Fortunately the food was good. And Eric and Sarie even made it to Gatlinburg on time from the Knoxville airport.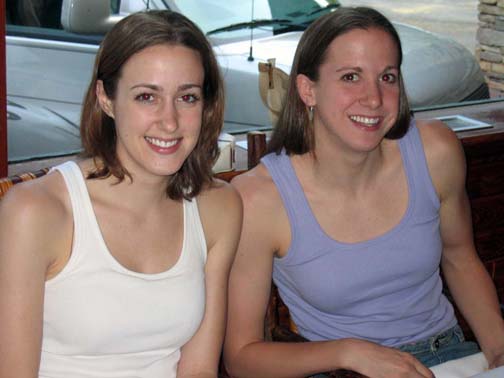 Little kiddies. Really. I was there, so I know.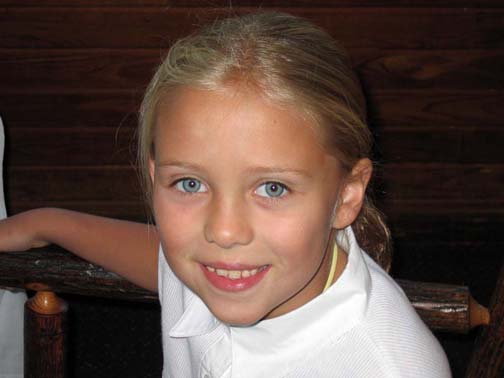 Sorta like that, come to think of it.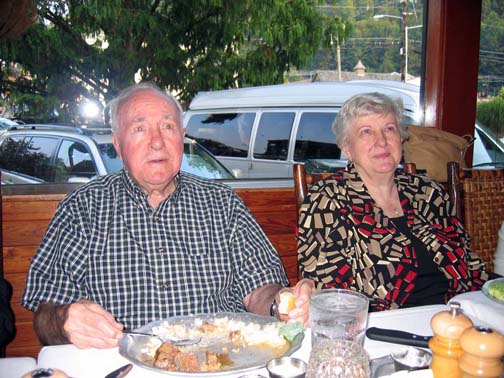 Reflecting on 60 years or the next course?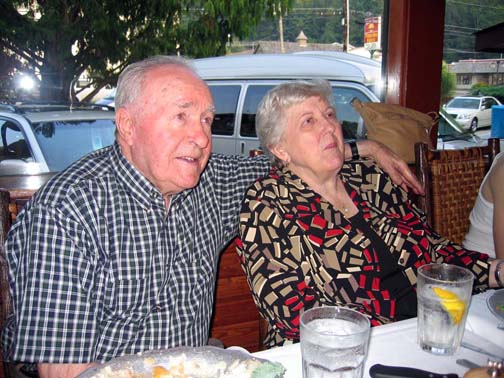 Uh, oh. He's making his move.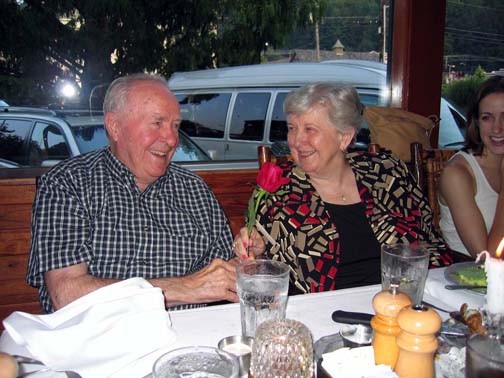 He gives her a red, red rose.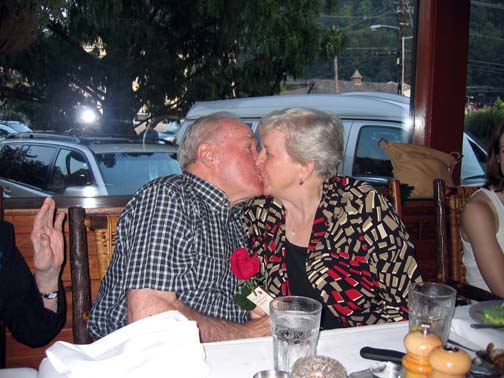 And a SMOOCH! Happy 60th!
Cindy sent some more pictures from the Peddler: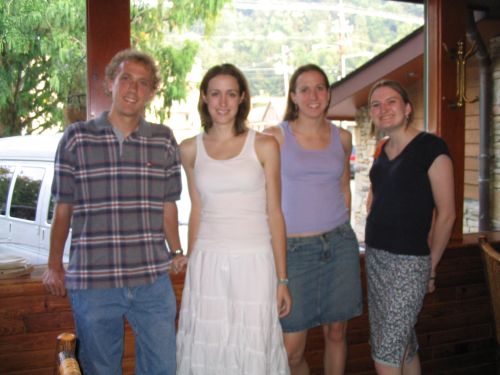 The Jones kids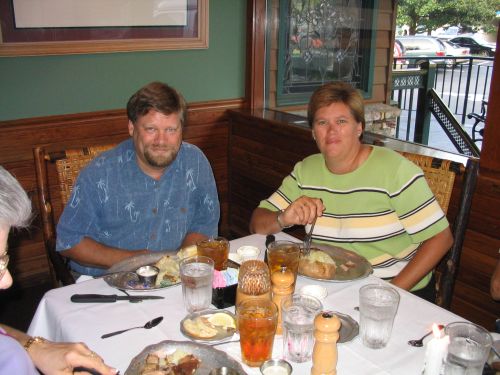 Tim and Sherrie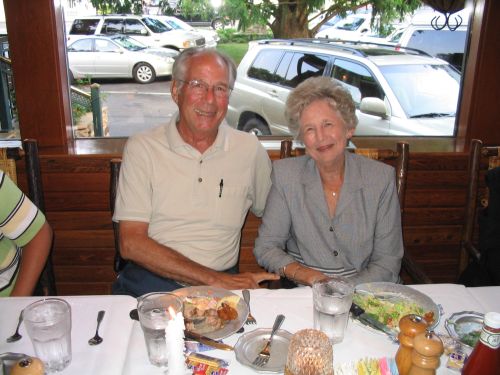 Guy and Ann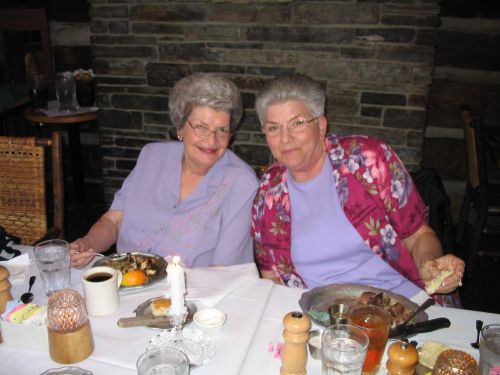 Ethel and Dinah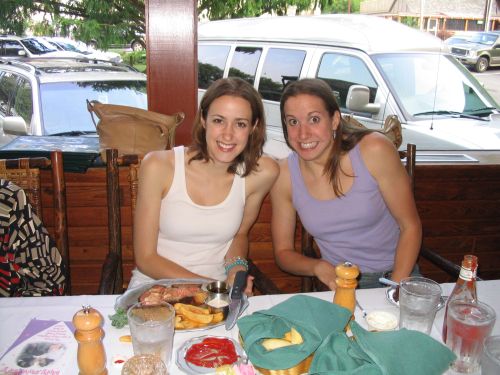 Laura and Elizabeth, who seems truly excited to be in Gatlinburg.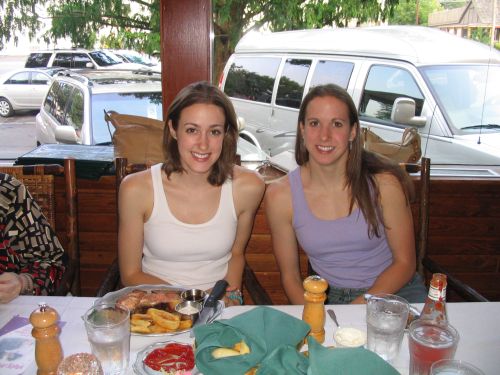 Excitement's over.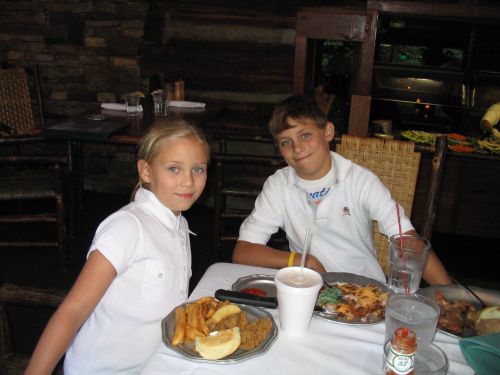 Jennifer and Jonathan
Sarie and Eric and Bill and some woman with a pitcher of water.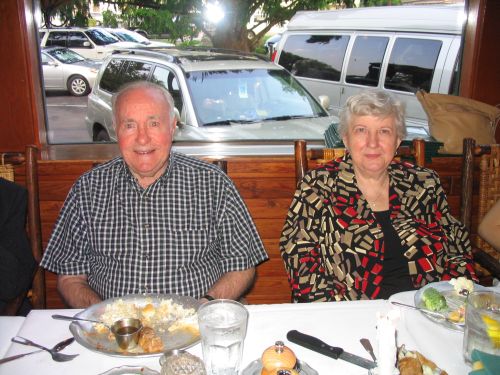 Freddie and Leta, the guests of honor
Tim's camera flash seems to have worked best of all.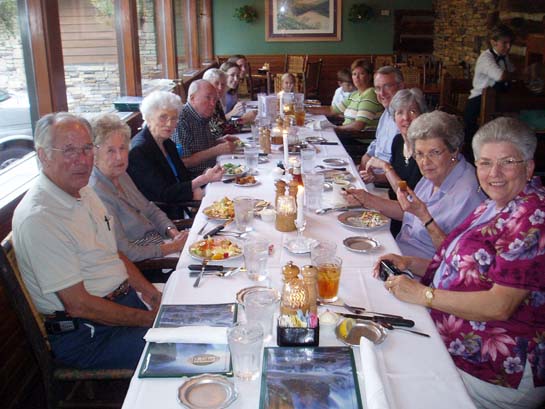 You can even see Jennifer down there. Nice shot!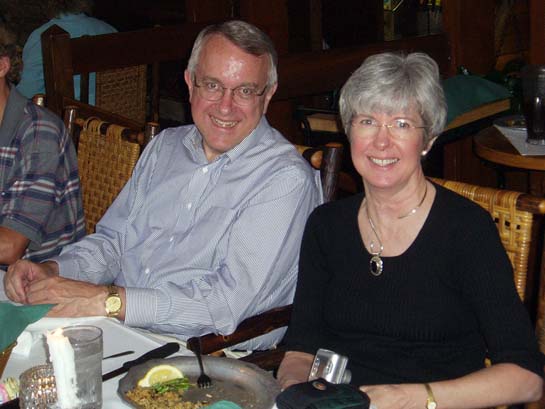 Bill and Cindy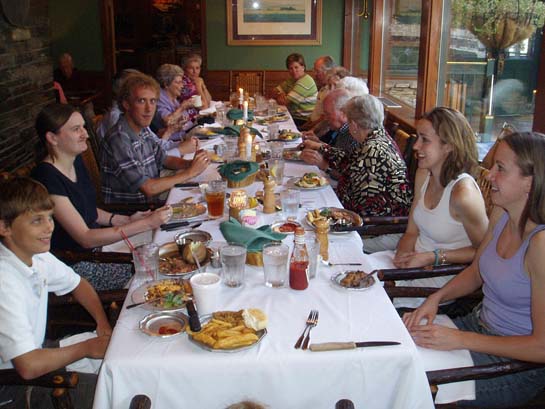 Leta! Look this way!