Click on the Button for Streaming Video
Cindy had some funny movies on her computer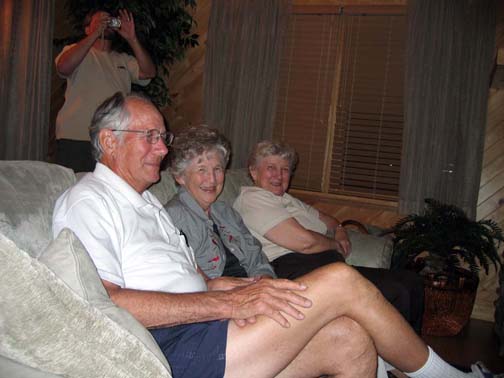 Ann is not laughing at Guy's knees.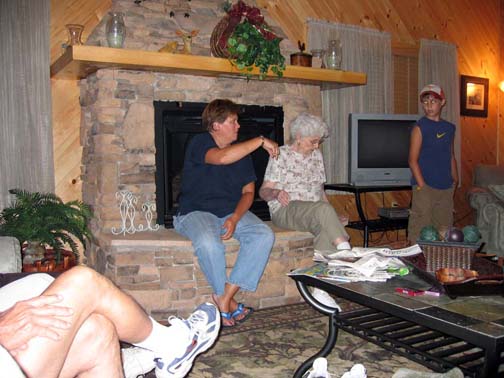 Jonathan always listens to his mother.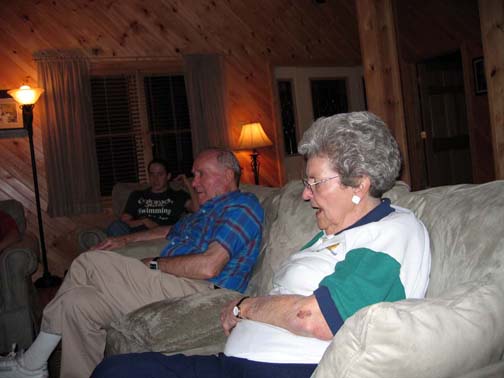 I wonder if Dinah listens to hers?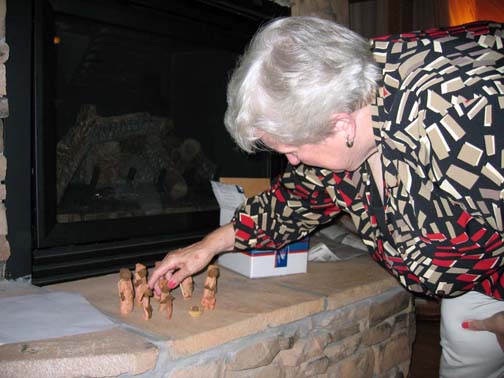 Al sent Leta and Freddie an African nativity scene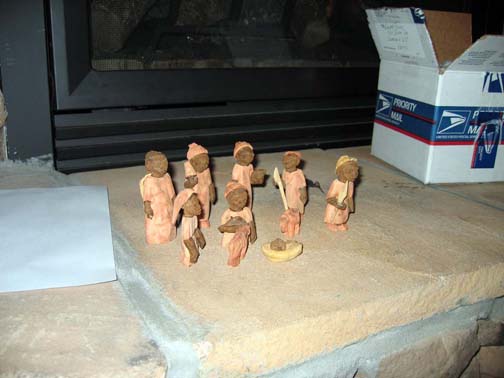 Just when you thought you'd seen everything. Neat!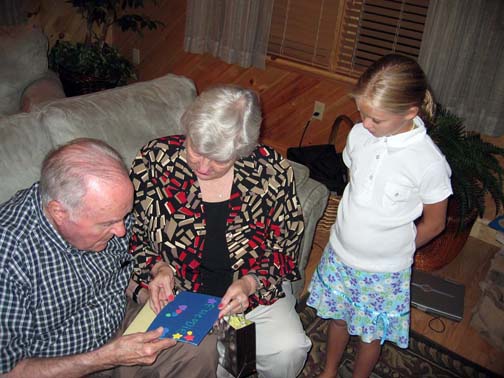 Leta and Freddie open their anniversary gifts while Jennifer looks on.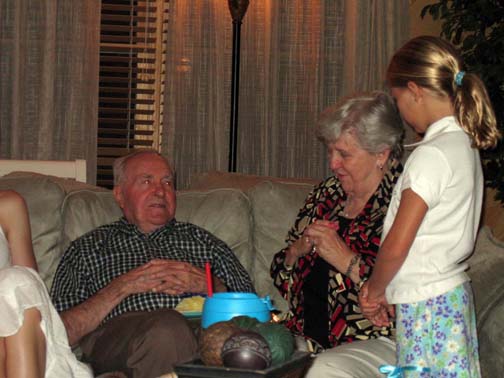 Leta tries on her new wedding ring.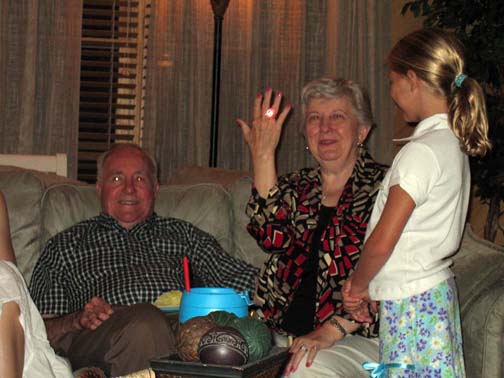 Now that is a real sparkler.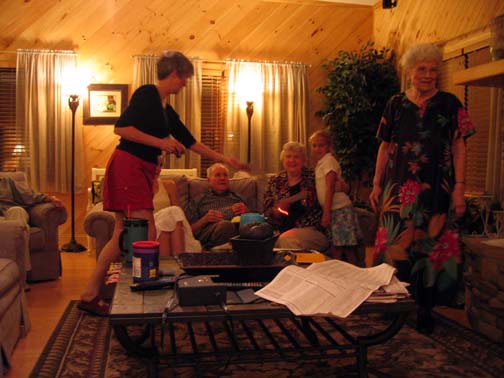 It even glows in the dark.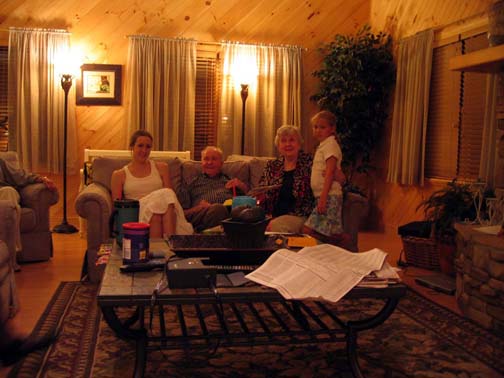 Let's see, Jennifer, maybe you can have a ring like that in oh, say, about 75 years.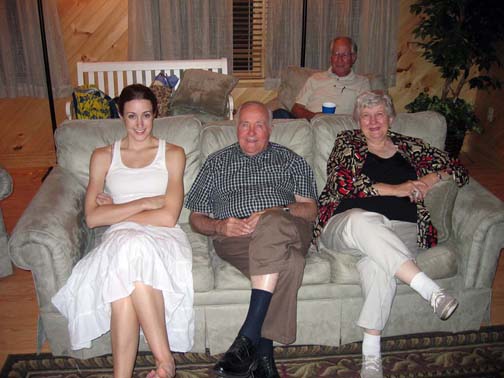 Freddie and two pretty ladies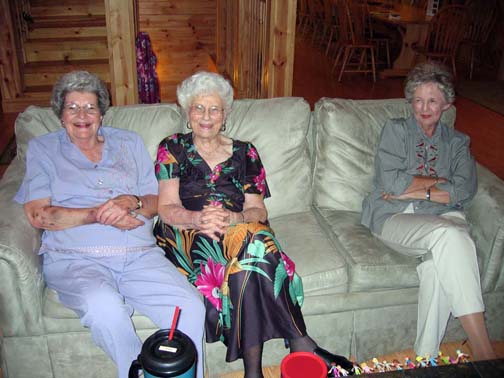 Nita and Ann and their Aunt Ethel.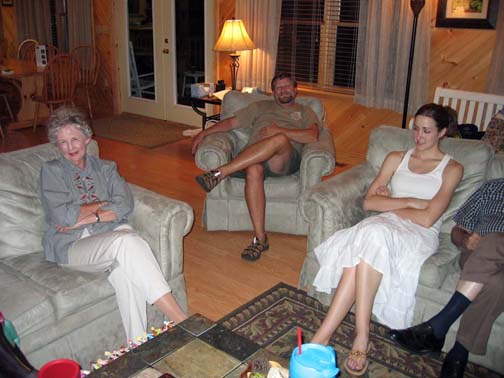 OK, we had a big dinner and now it's time to relax. Don't overdo it, Tim.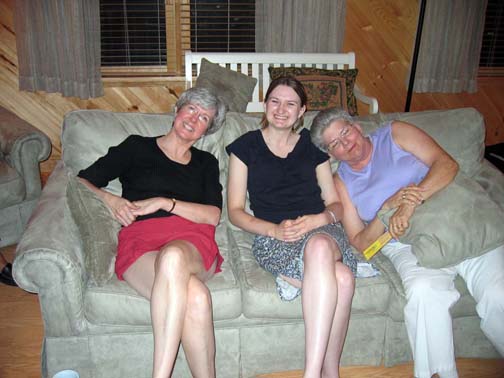 Well, the couch did collapse once on this trip. Looks like everybody's staying prepared.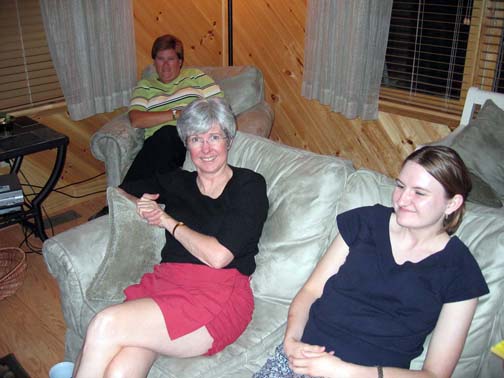 Cindy and Sarie aren't worried about the couch. Sherrie is keeping her distance.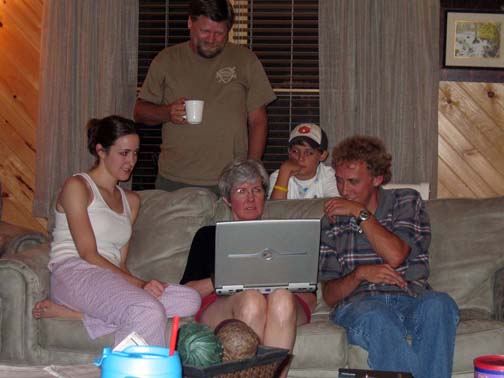 More funny movies.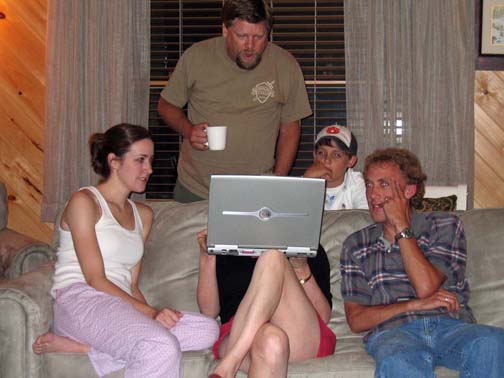 Tim's amazed.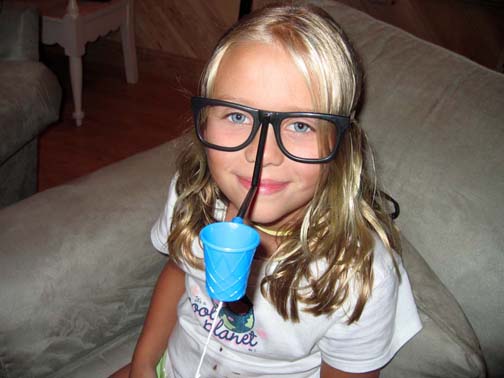 Jennifer! What a lovely outfit!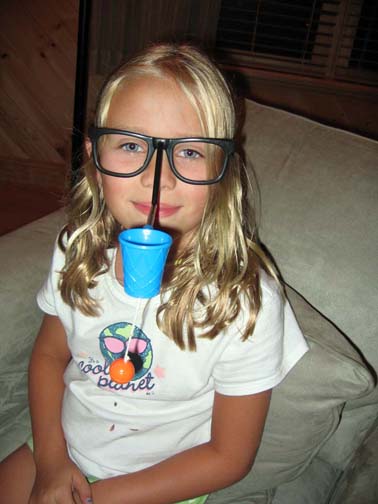 Jennifer, I really wouldn't have put these pictures on the Internet, but you just look so pretty I couldn't help myself.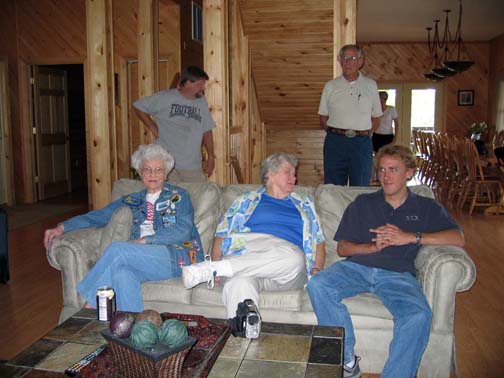 If I'm not mistaken, I think we're all packed and ready to go home now.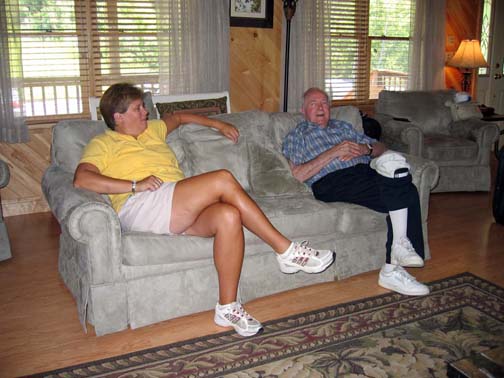 But nobody wants to budge from the collapsing couch.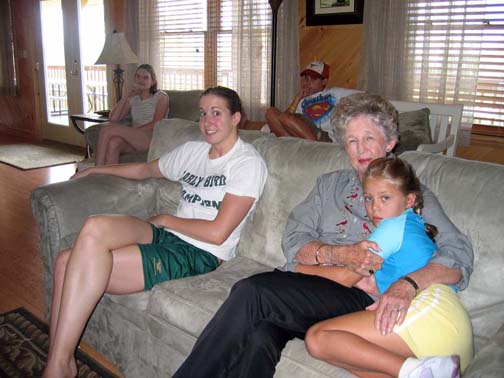 We have this place until 11:00, and we ain't goin' nowhere until 11:00.
It's 11:00
Here are some more from Cindy: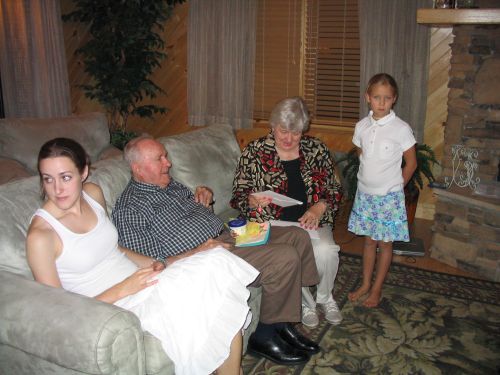 Leta reads some of her anniversary cards.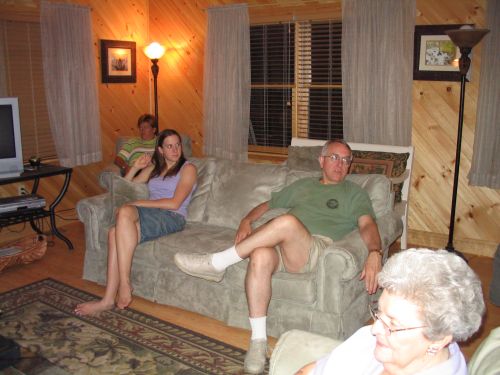 Elizabeth wonders why Bill isn't worried that he's sitting on the active end of the collapsing couch.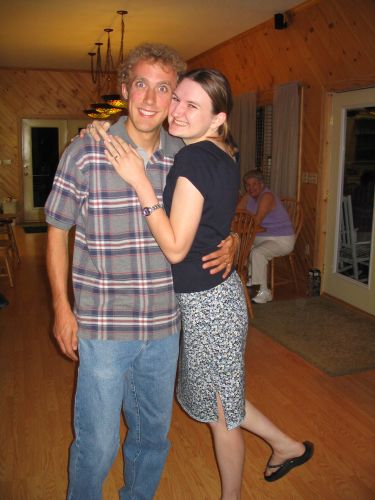 Eric seems pleased.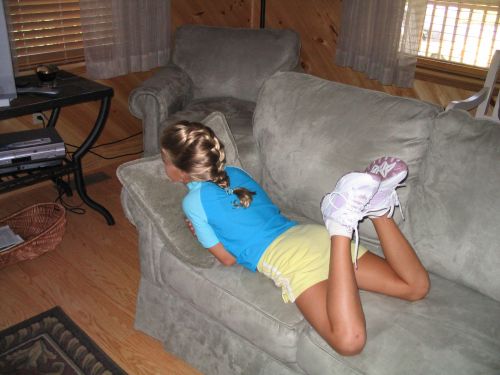 Jennifer watches satellite TV courtesy of the White House.
And here are a couple of pictures from Tim: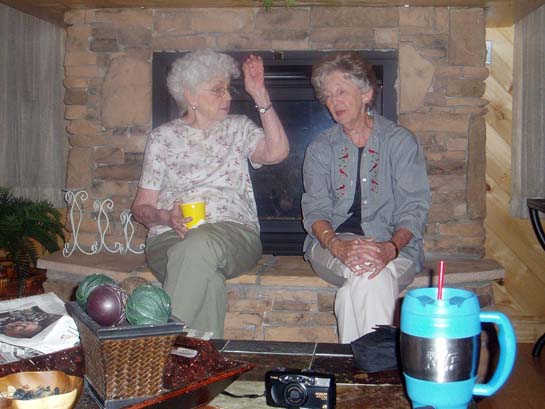 Nita and Ann and a really big cup.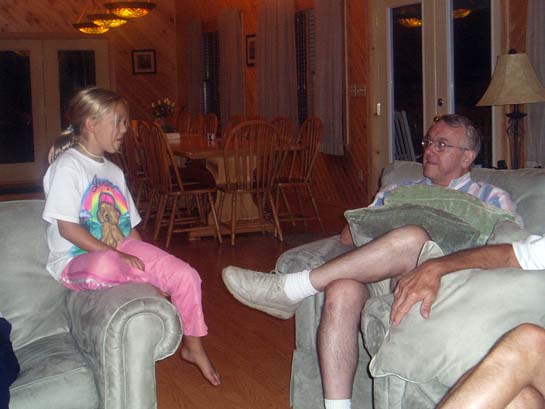 Bill tells Jennifer the story about a girl named Cinderella.
Wait a minute ... have I ever told YOU the story about a girl named Cinderella?
Really?
Well, click on the button cuz I'm gonna tell it again.