While Peg hiked to the Tulomne Grove and Bill, Patty and Tammy returned to Yosemite Valley, Liz, Laura, Charles, and Cindy drove to Hetch Hetchy, another beautiful valley much like Yosemite except for the fact that it was dammed and flooded to provide water and power for San Francisco. It is located in Yosemite National Park, but to reach it you have to leave the park and re-enter on the northwest side. Cindy has been fascinated with Hetch Hetchy ever since she read about it back in the '60s.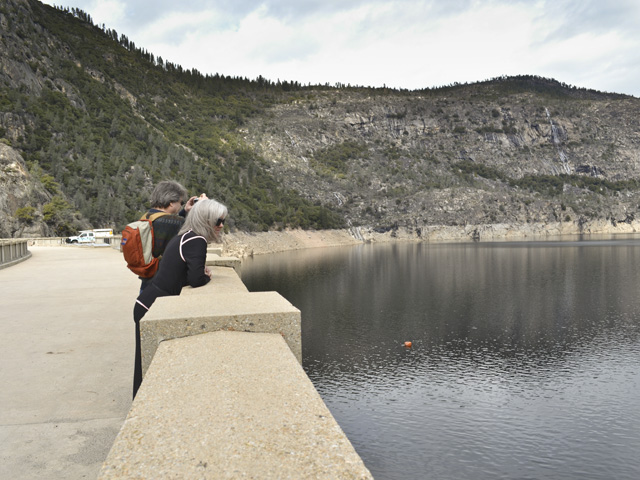 Here are Charles and Cindy on the walkway over the O'Shaughnessy Dam constructed between 1915 and 1923. The Reservoir is filled by the Tulomne River.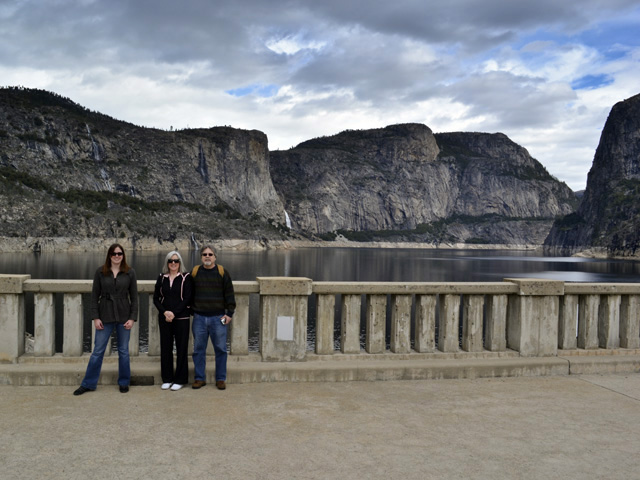 Liz, Cindy, Charles, and Hetch Hetchy Reservoir.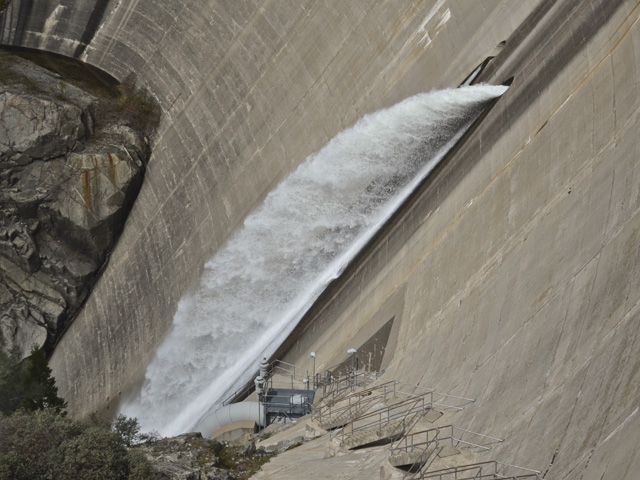 This is the 426 foot high O'Shaughnessy Dam releasing water from the Hetch Hetchy Reservoir.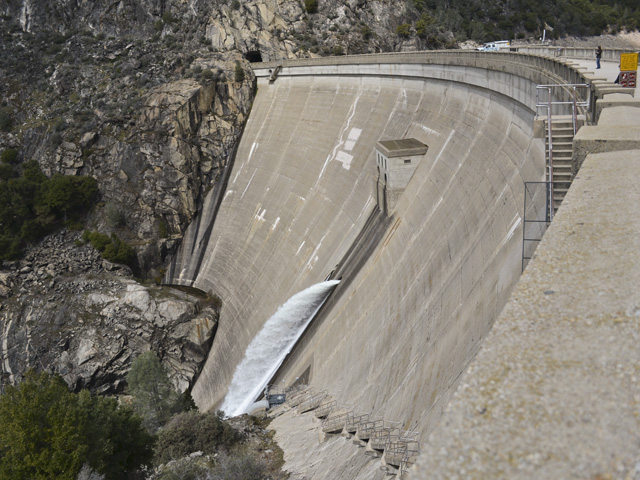 Dam -- it's big.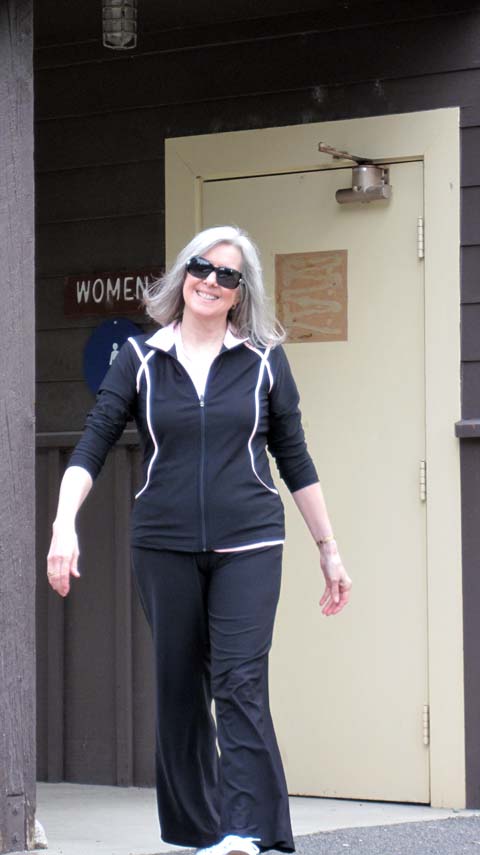 Cindy takes a cue from the dam and feels a lot better after getting rid of some water.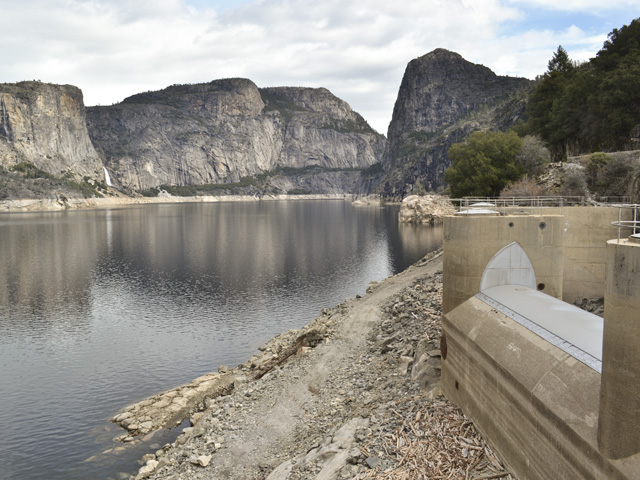 The depth of the water is somewhere between 300 and 350 feet.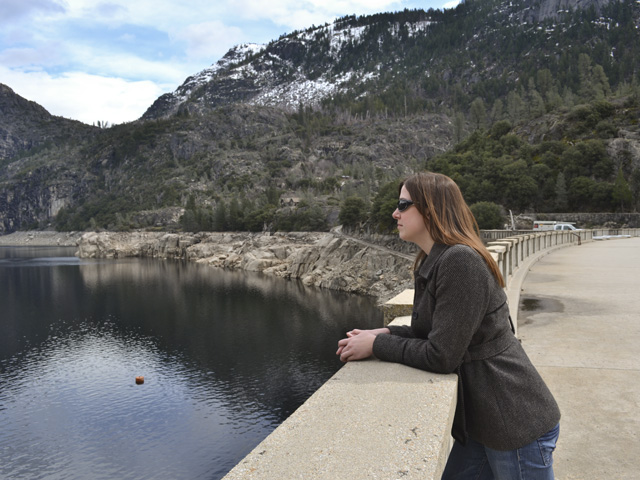 Liz contemplates legal action to remove the dam and restore Hetch Hetchy Valley to its former glory.
Yep, it's pretty all right, but Yosemite Valley is prettier.
Hetch Hetchy has a waterfall too.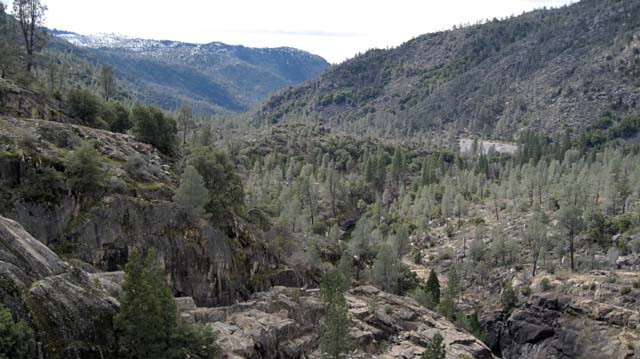 This is the view below the dam. At least the power generator and transmission lines are hidden from view to maintain the beauty of the area.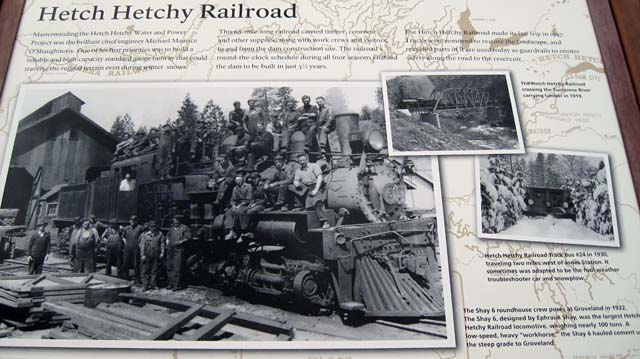 Being a retired railroad engineer (who also holds a First Class Steam Engineer's License), Charles was especially interested in this display on the walkway over the dam. In order to build the dam a 68 mile standard gauge railroad was built to the construction site. The railroad was used from 1917-1949, after which it was dismantled. This engine hauled cement up the mountains.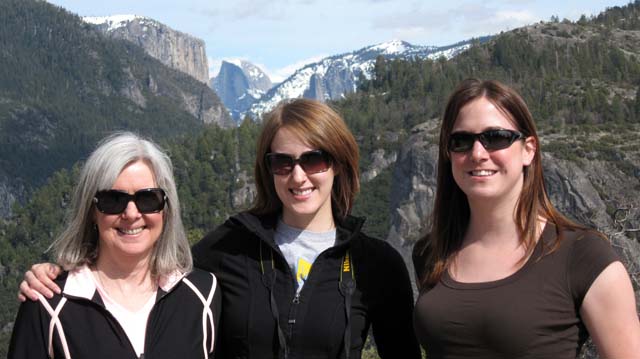 Cindy and Laura and Elizabeth spot Half Dome on the way back from Hetch Hetchy.