Nice location, don't you think? Casa Ybel Resort, the oldest resort on Sanibel Island. It had been raining, but the downpour stopped and the grass dried out and the wedding planner set things up on the lawn and it all worked out great, except I let Tammy talk me into wearing shorts and sandals. Ever had a dream where you were in a crowd of people at a fancy reception and you were in your underwear? Well ....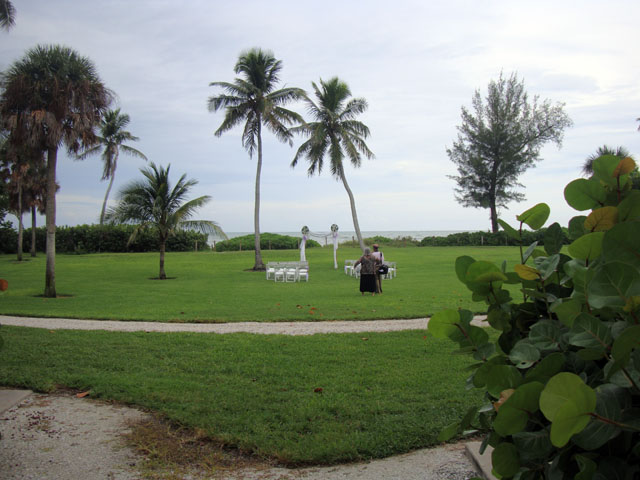 There's the wedding planner/minister making sure everything looks great before the guests arrived. If she'd known I'd be in shorts and sandals she probably wouldn't have cared.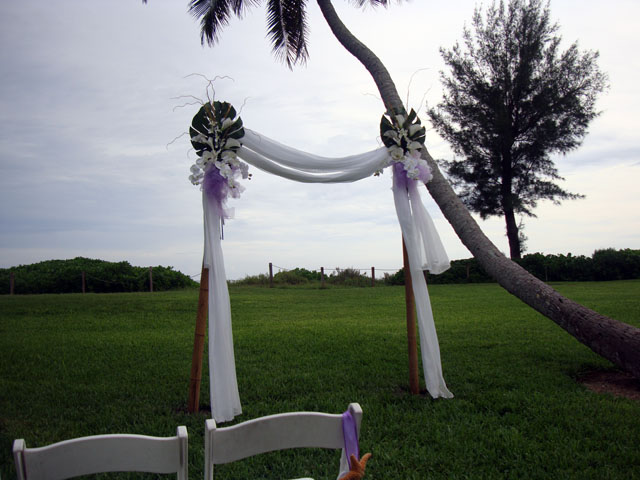 Nice.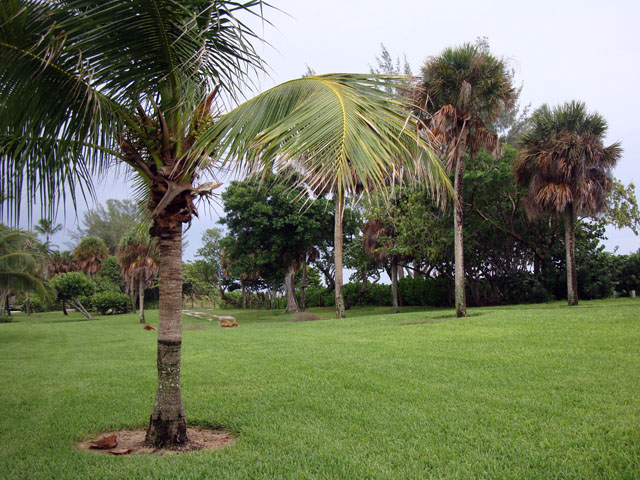 Now we're looking this way.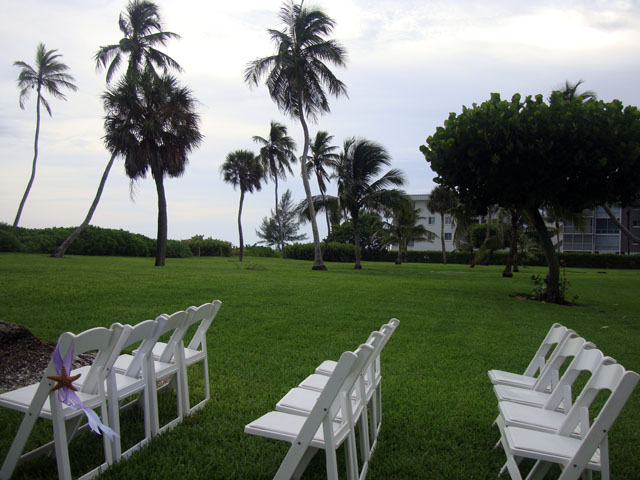 And now we're looking that way.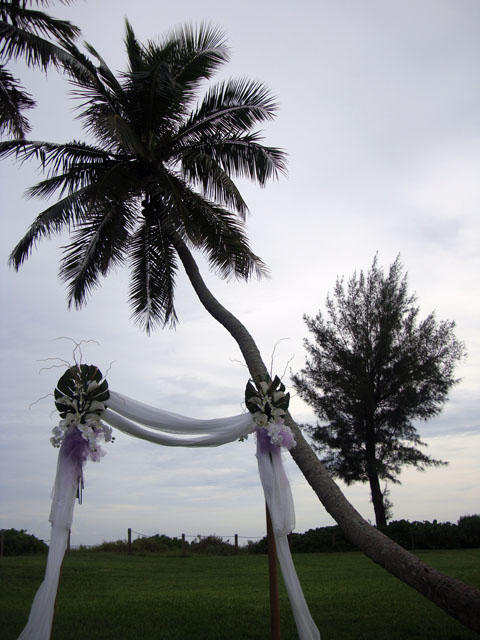 And back there is the Gulf of Mexico.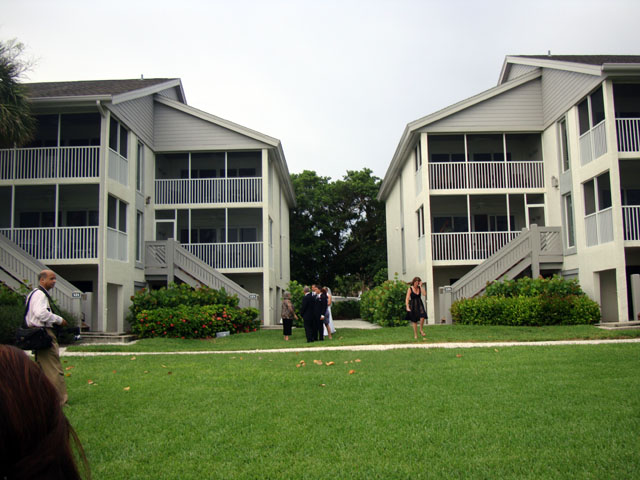 The bride and groom and the wedding party. They're in formal dress and I'm in shorts.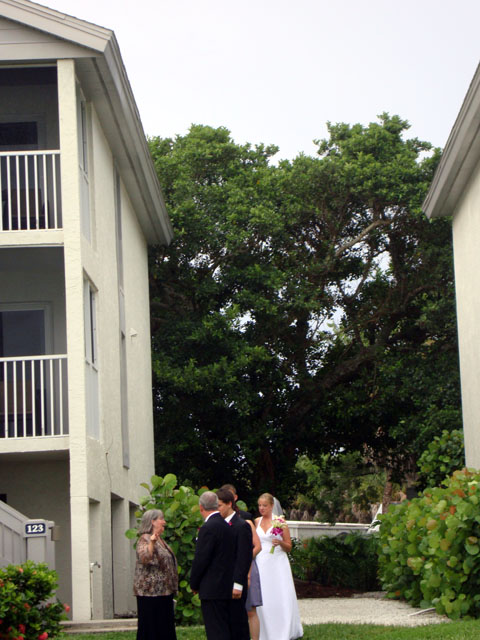 Last minute instructions.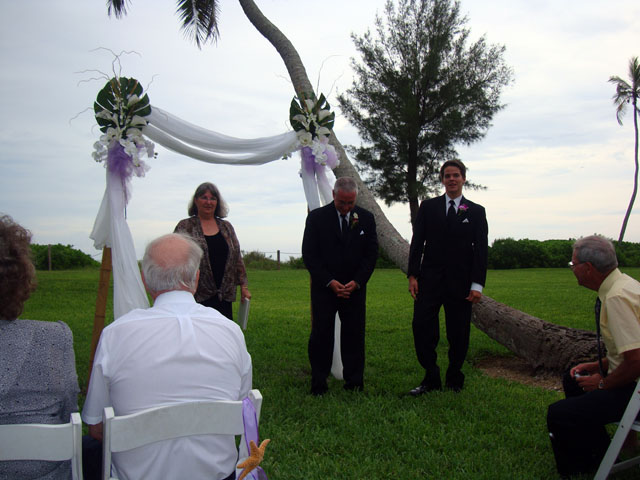 Jeff reconsiders.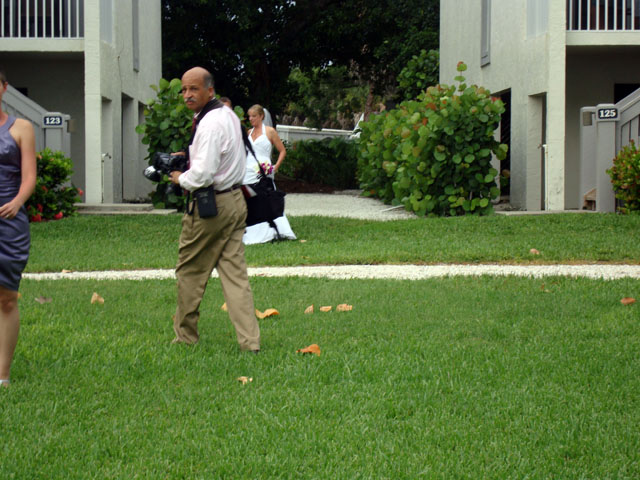 That photographer kept getting in my way. Didn't he understand I wanted to take pictures?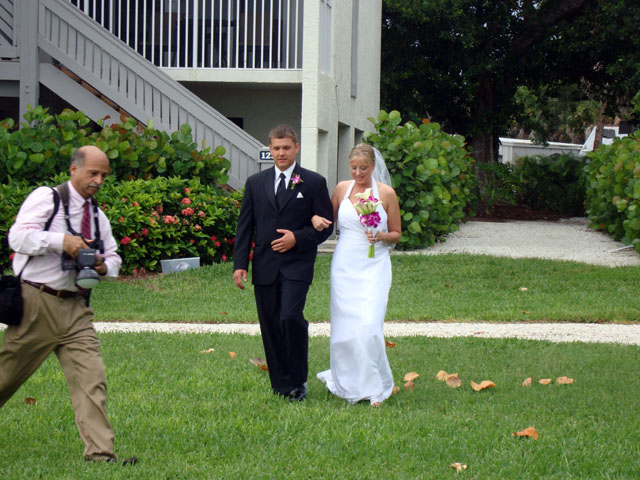 Here comes the bride, ta daaa de daaaaa....
Lovely.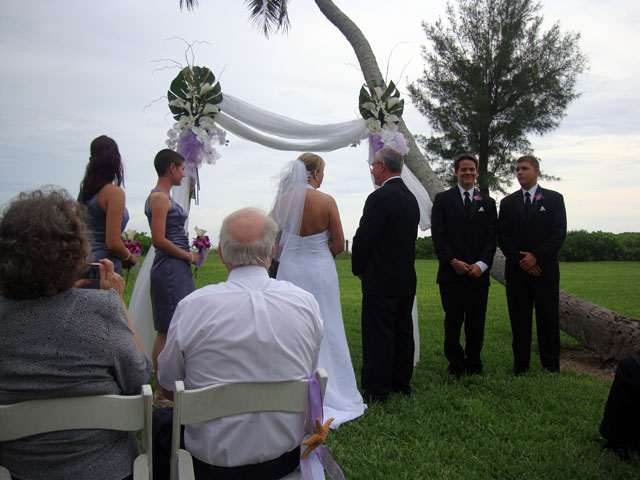 Jeff's kids on the left, Lisa's on the right.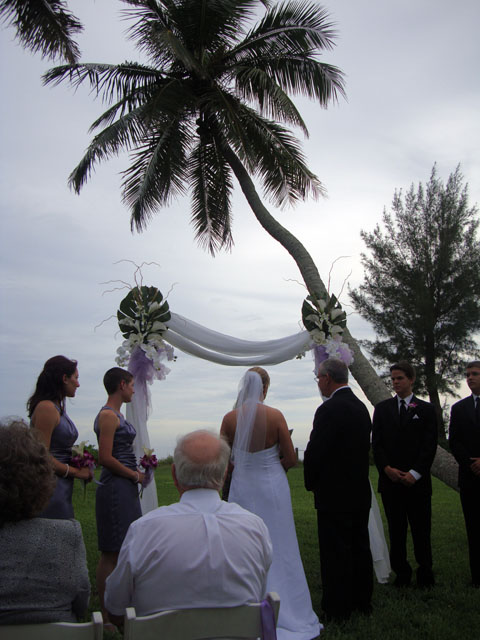 We're gathered together ...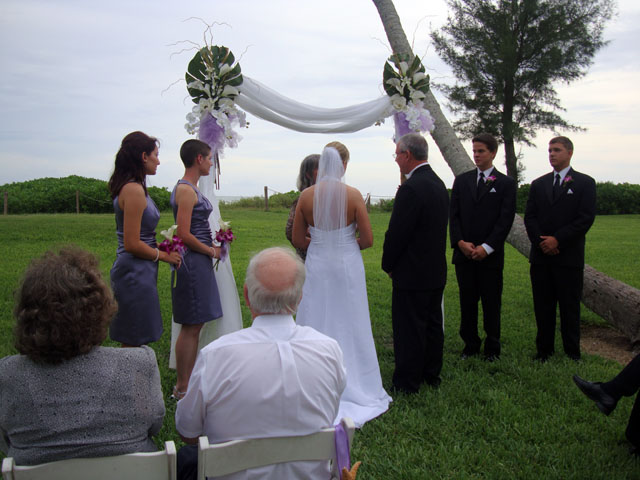 Til death you do part ....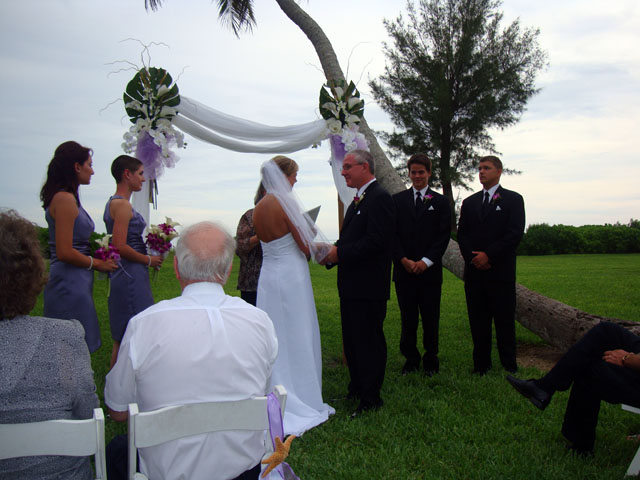 Speak now or forever hold your peace ....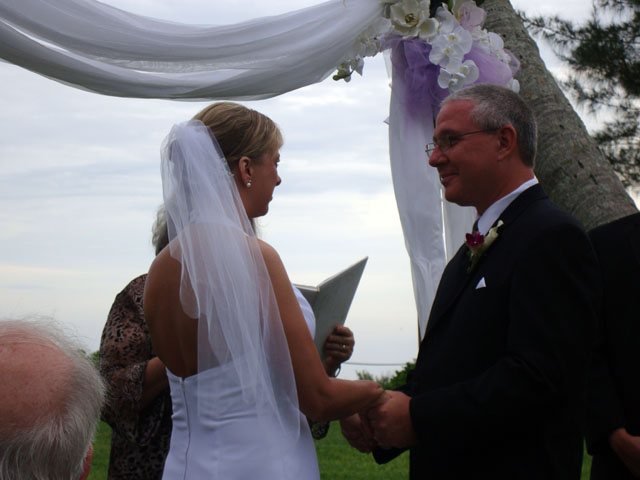 Actually I think the vows didn't include any of that old fashioned stuff.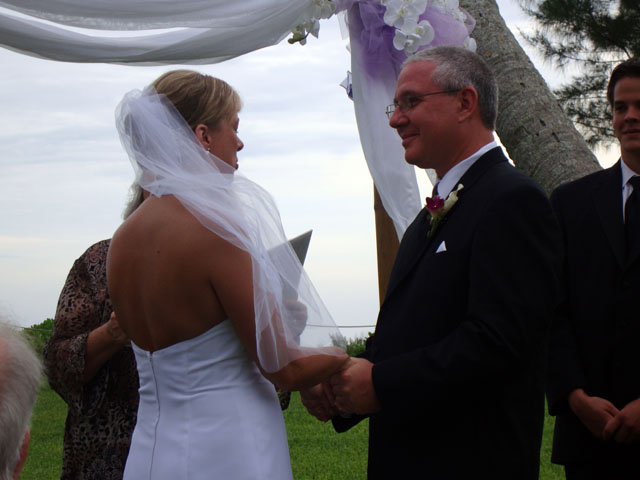 But they were nice anyway.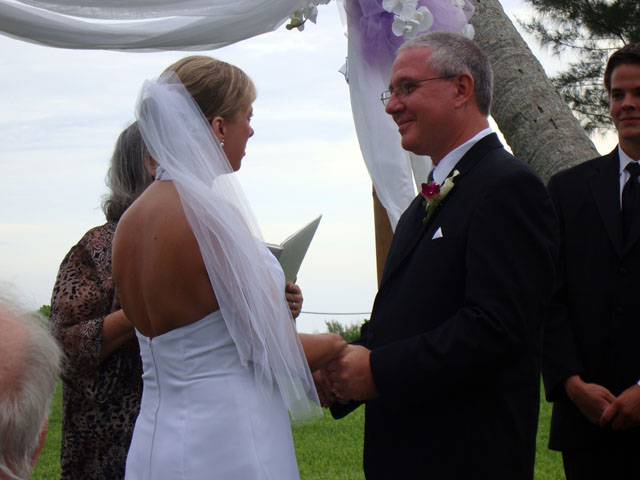 Do you, Jeff? Do you Lisa?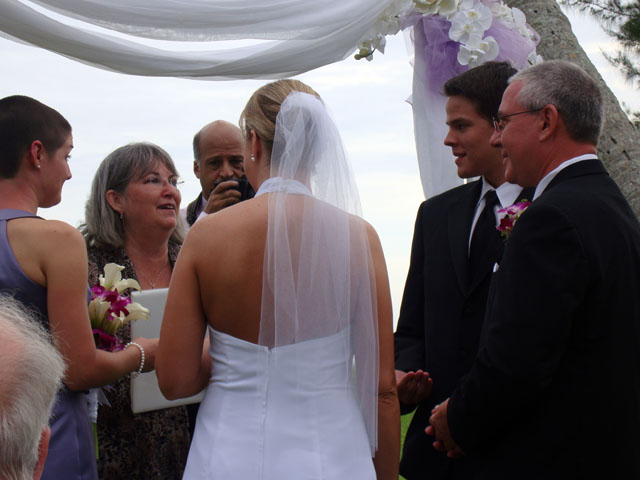 Why sure.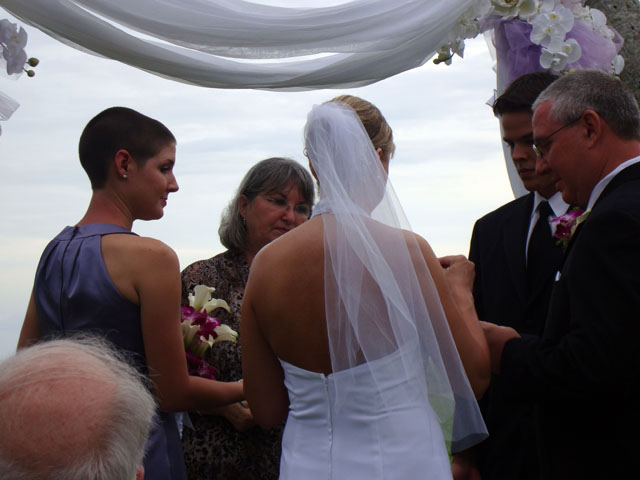 OK, who's got the ring?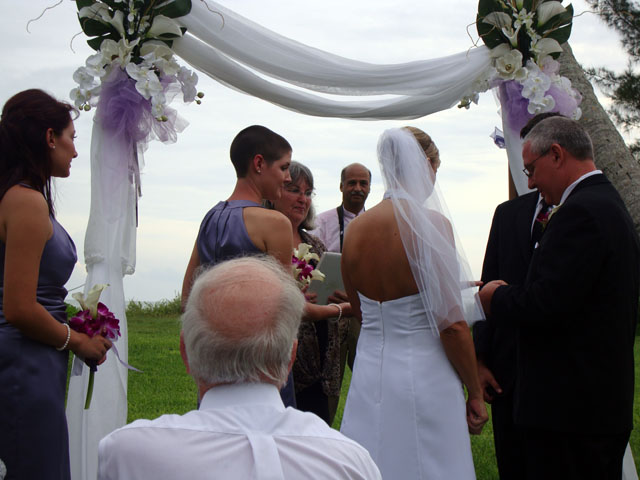 I'm pretty sure I have a ring here somewhere.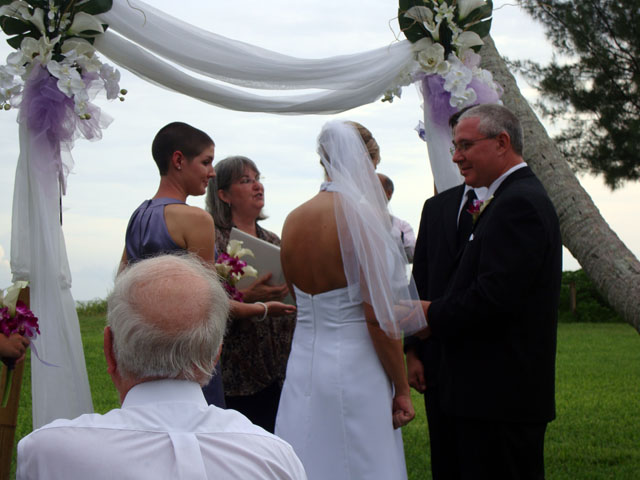 Ah, yes. The ring. Brooke whispers, "my preciousssss."
By the authority vested in me ...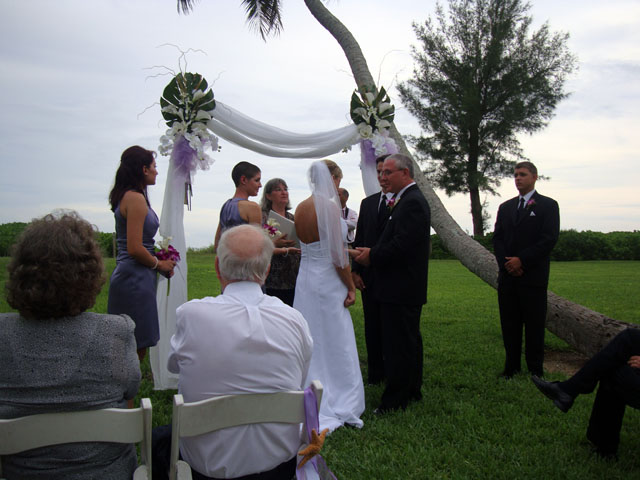 I now pronounce you ....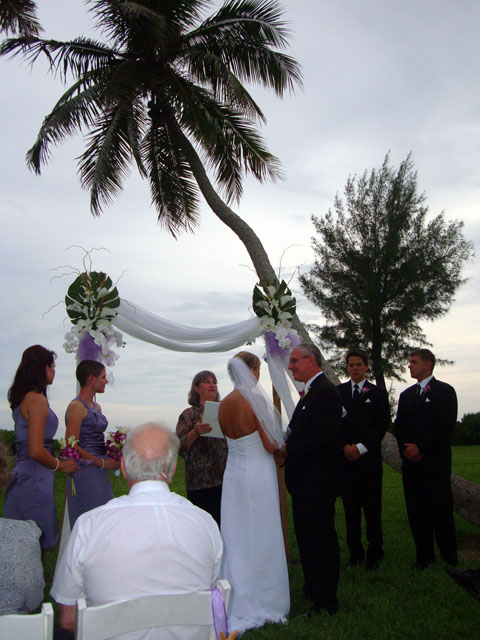 Husband and wife ...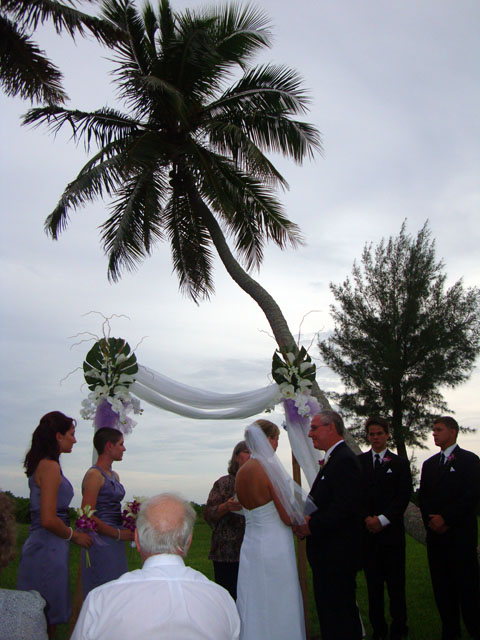 I say, I now pronounce you ....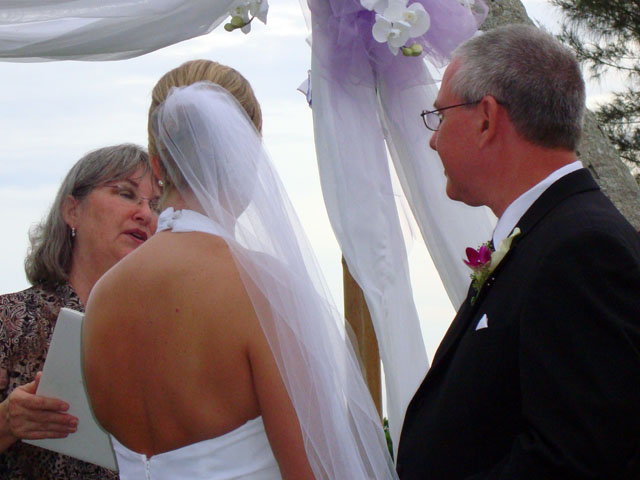 That is to say, I now pronounce you ....
Oh, just kiss the bride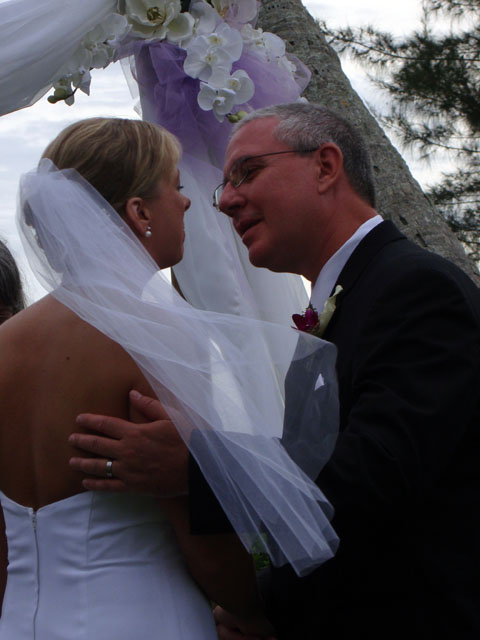 Here he goes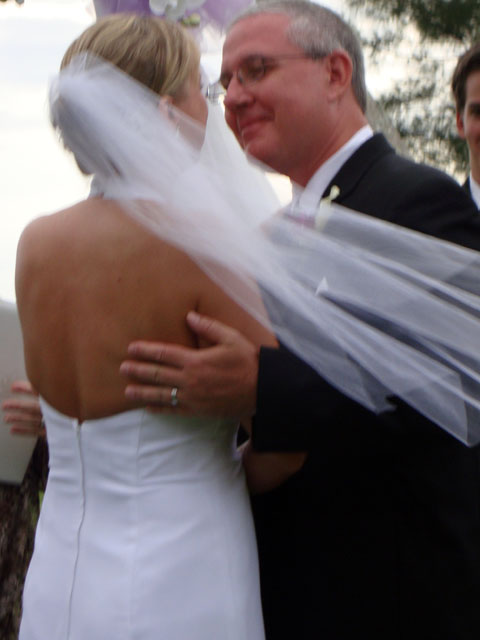 Must've been satisfactory.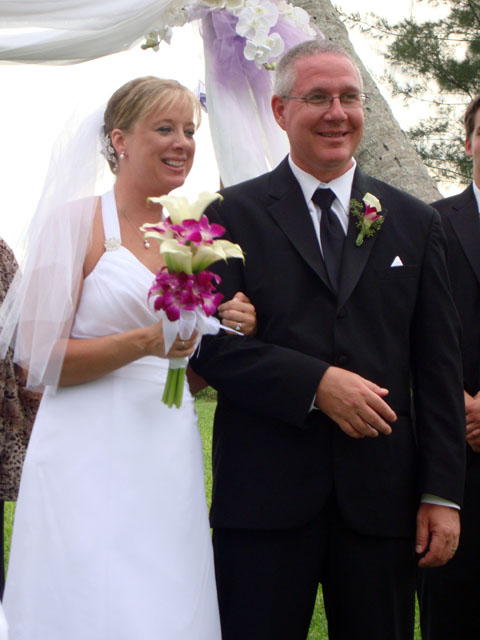 Smiles all around.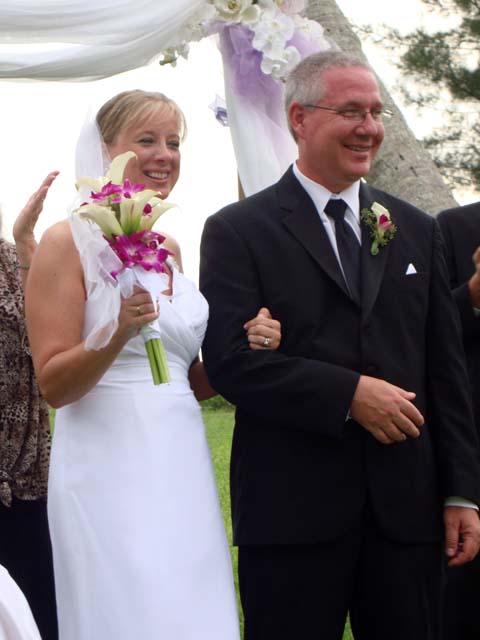 Wow. Nice.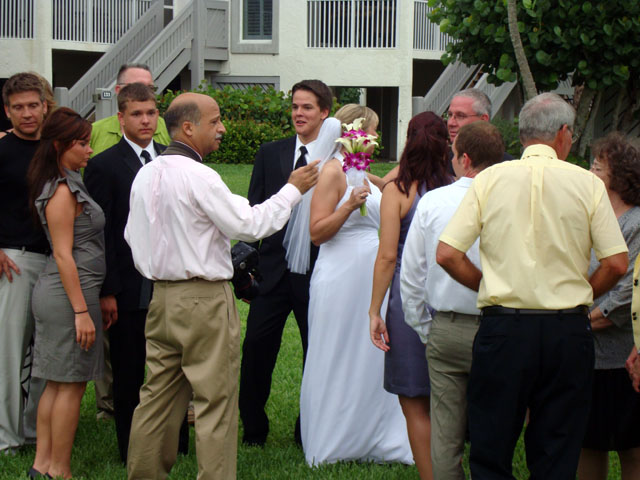 There's that photographer again.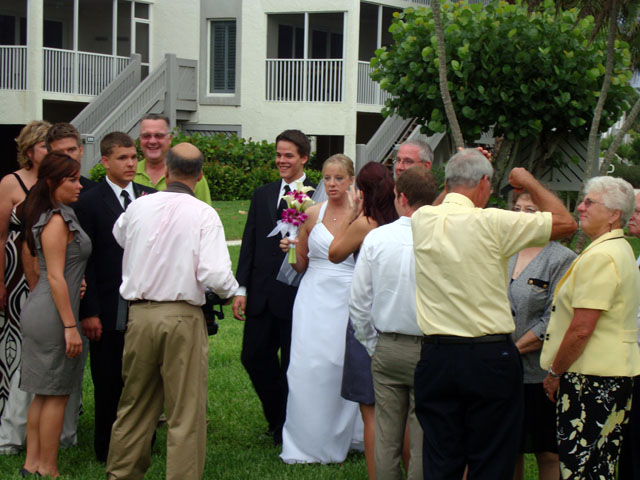 Getting everybody together.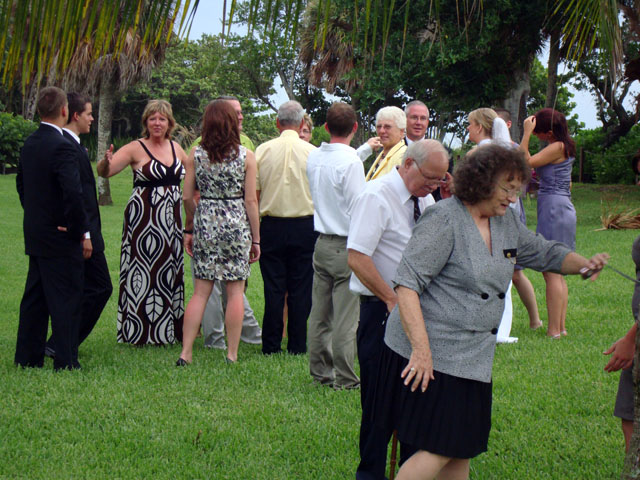 Walk this way.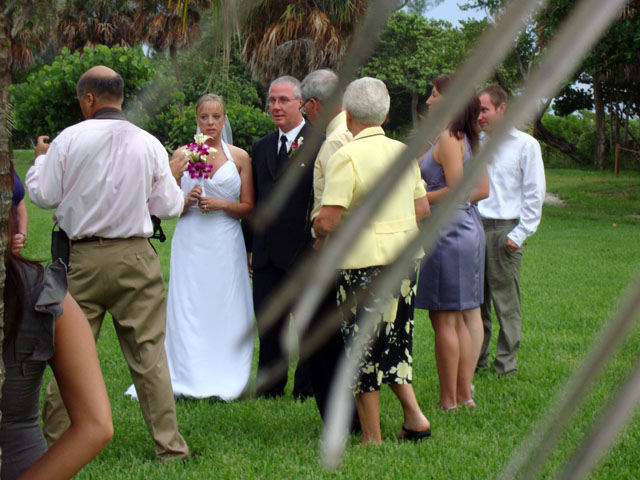 It's coming together now.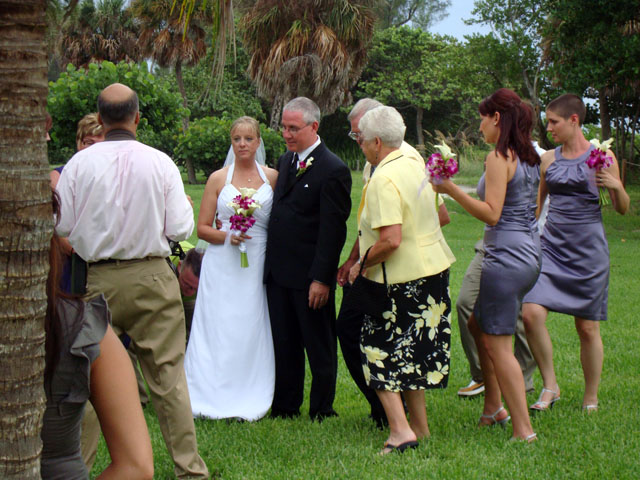 Gathering around.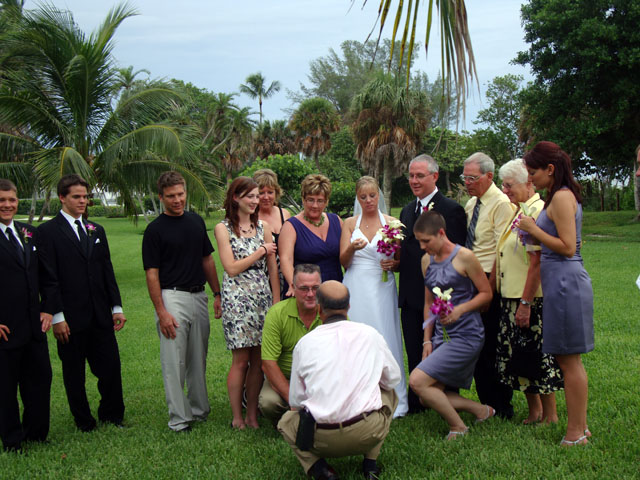 Yes, you must kneel in the wet grass.
Squish.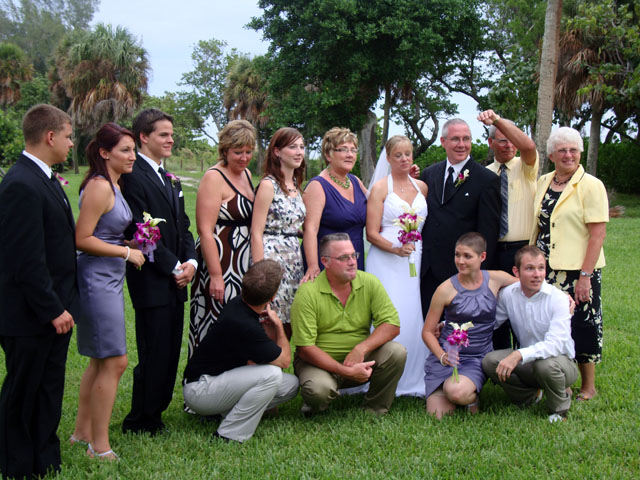 Jeff's Dad does a quick armpit check.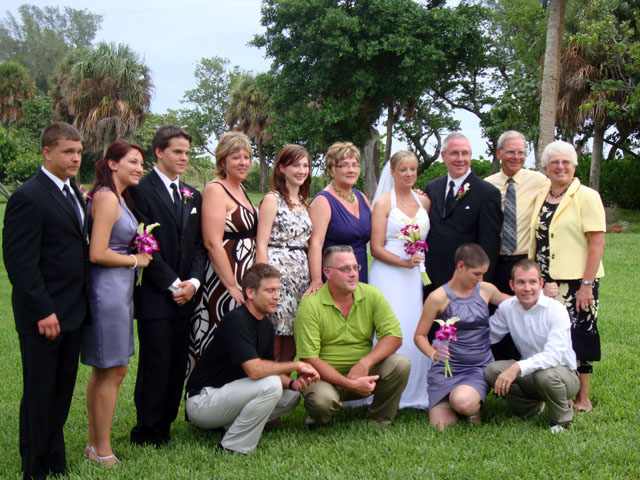 Nice wedding party, don't you think?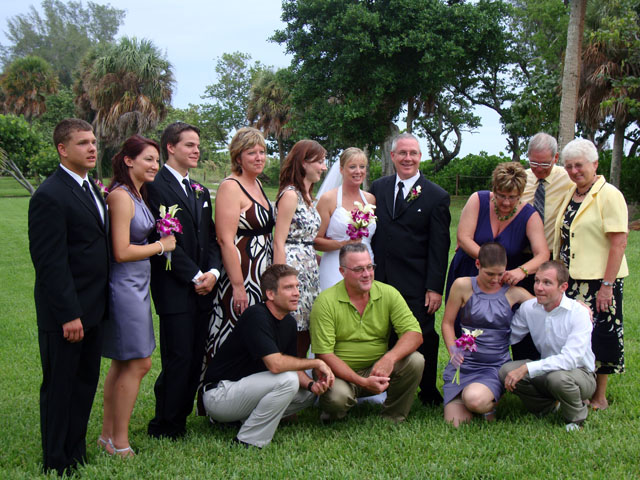 If only the grass weren't wet.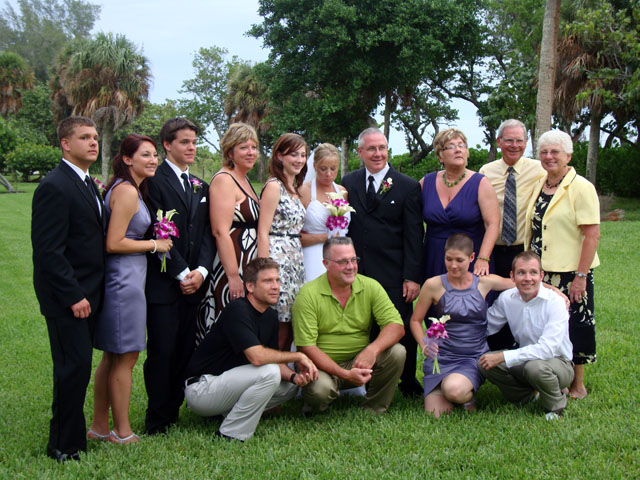 Smile, everybody.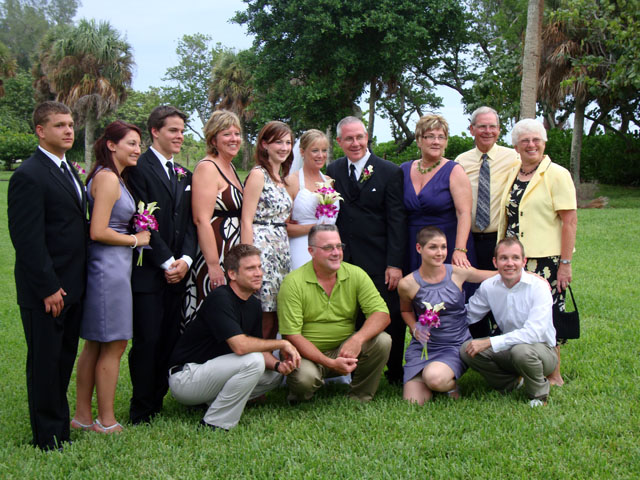 Now that's a great pic.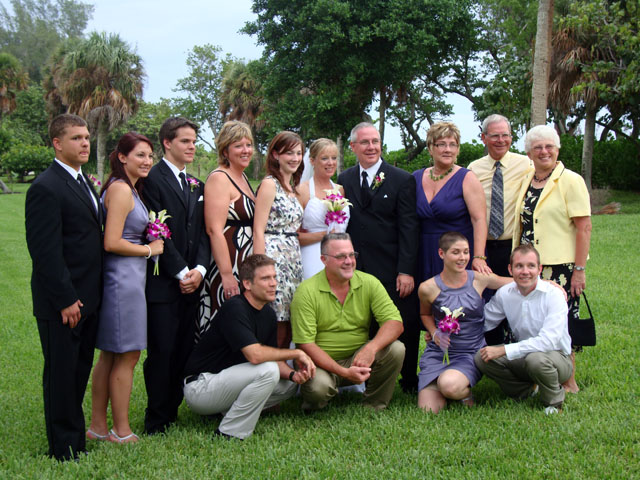 One more just to be sure.
OK, everybody, squeeeeeze in.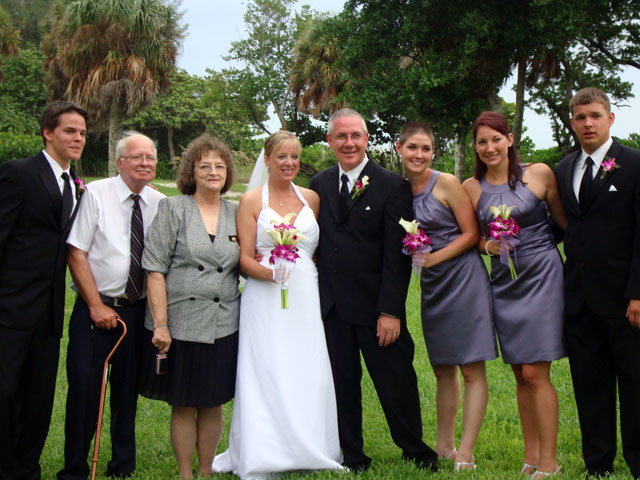 Wedding party with Lisa's parents.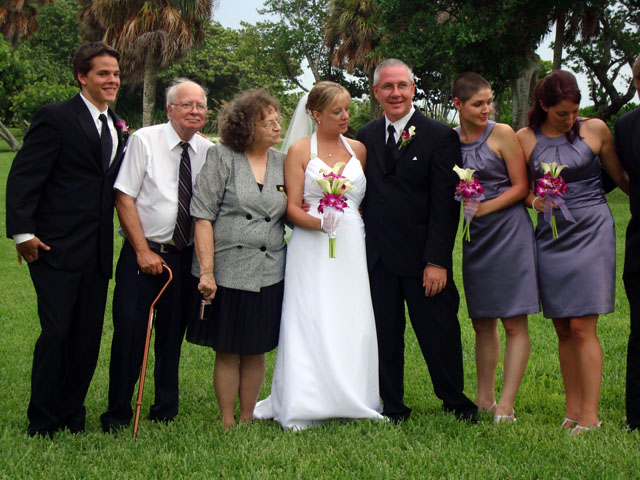 Another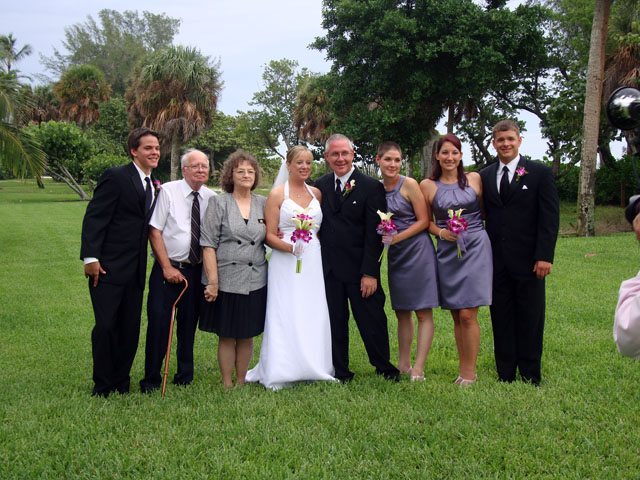 Still another.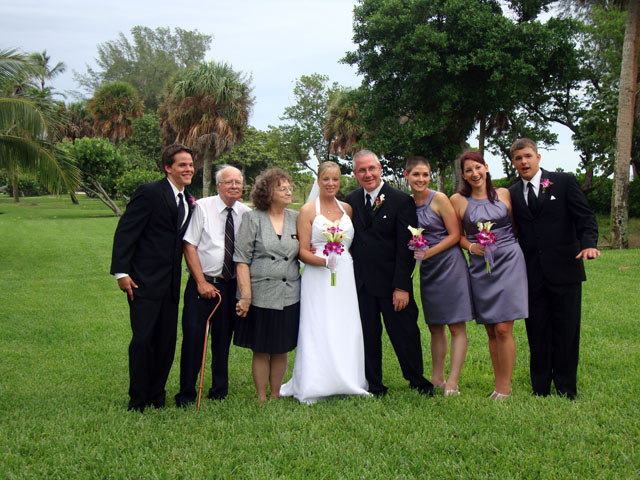 All right, nice pose, but c'mon.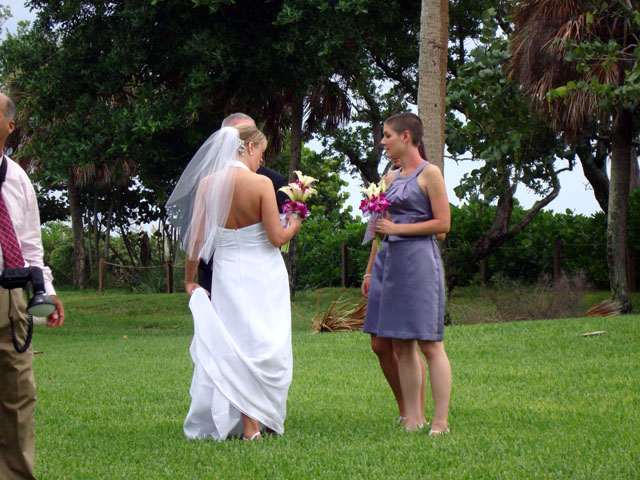 Lisa and Brooke compare flowers.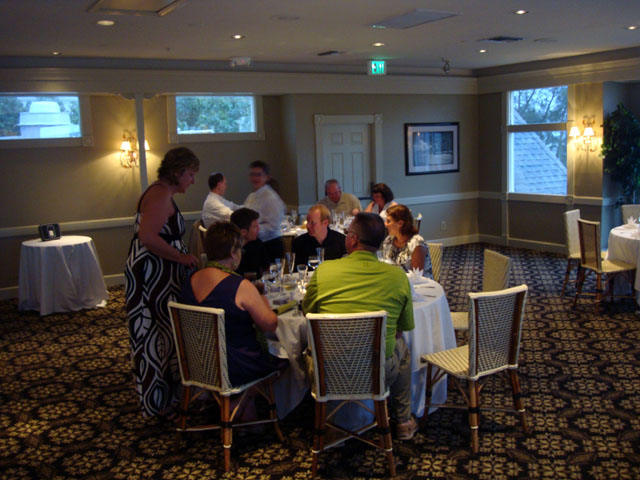 OK, let's eat!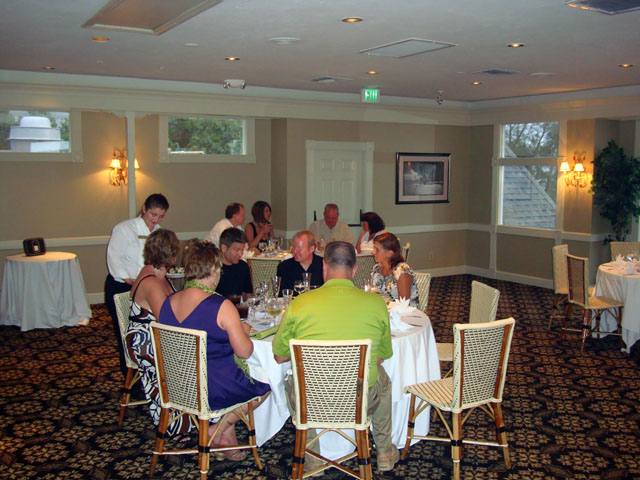 Very nice place for a reception.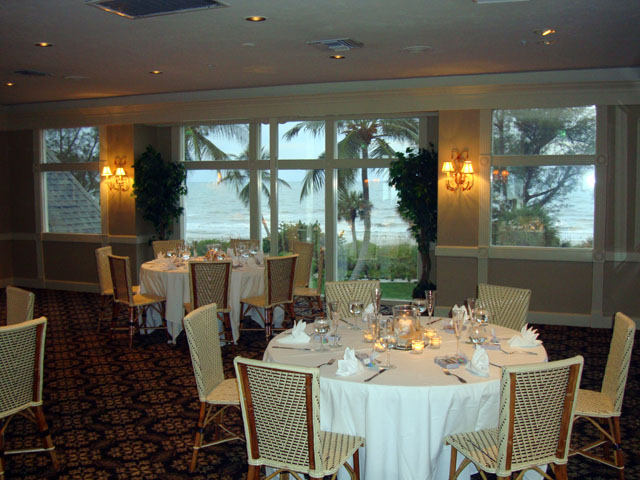 Overlooking the Gulf.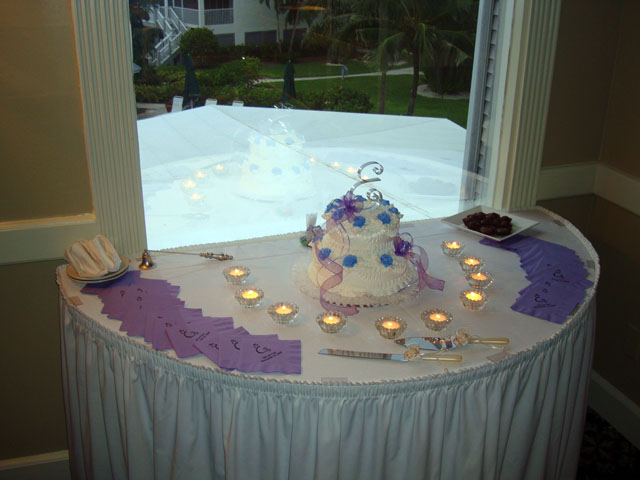 Yum! Birthday cake!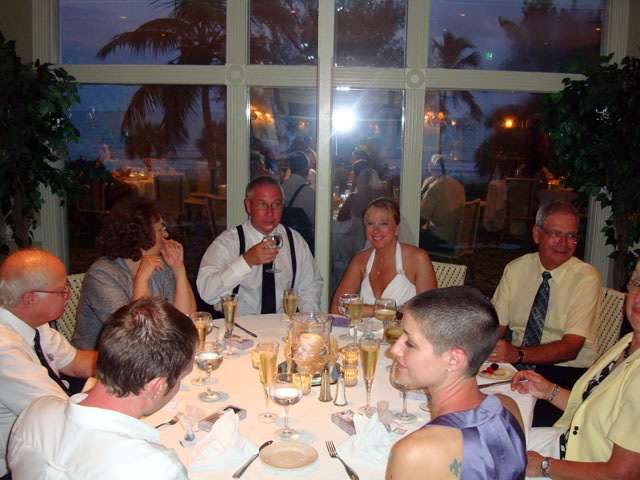 A toast!
Bride and groom and parents and more.
Sandra May was there.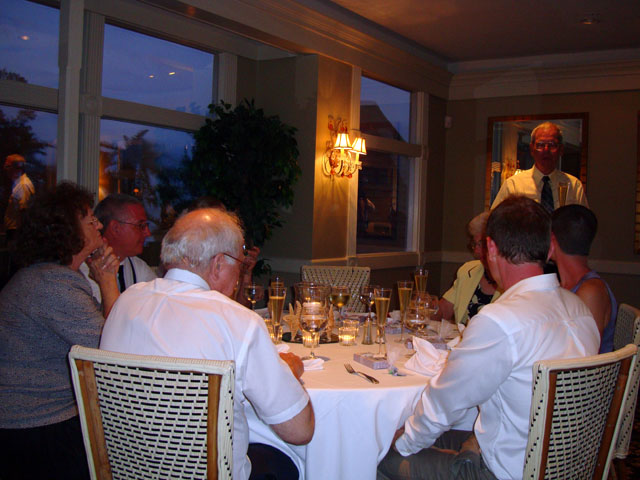 Jeff's Dad offered a great toast.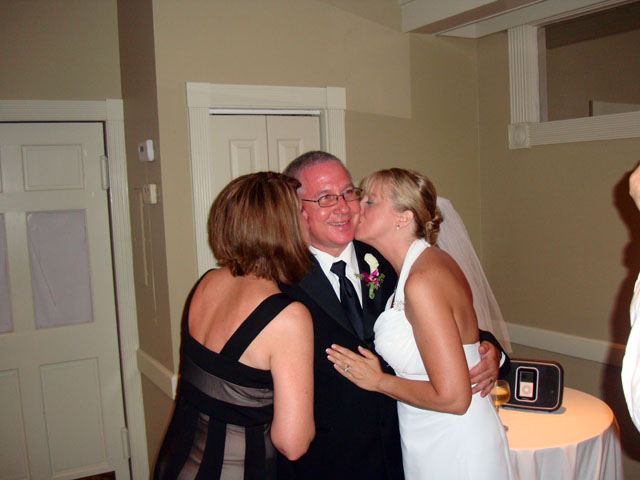 Jeff is enjoying himself.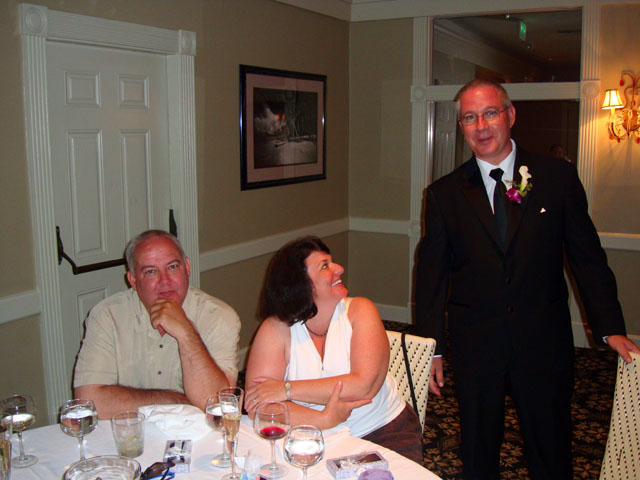 Greg and Tammy and Jeff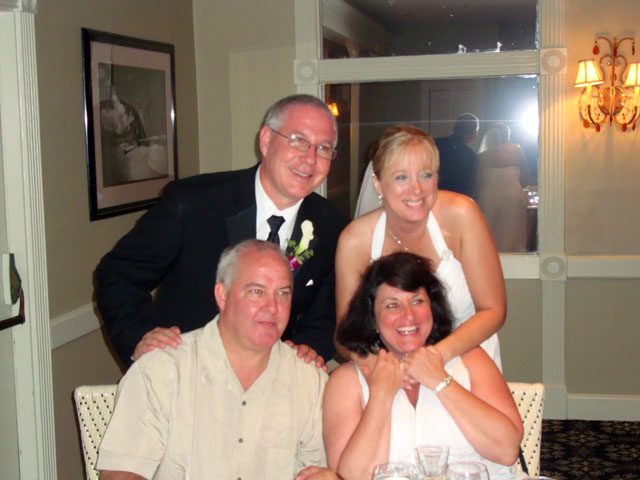 Greg and Tammy and Jeff and Lisa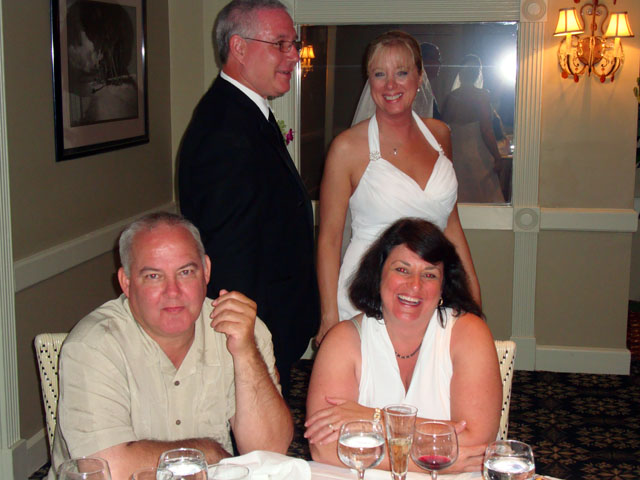 More of the same.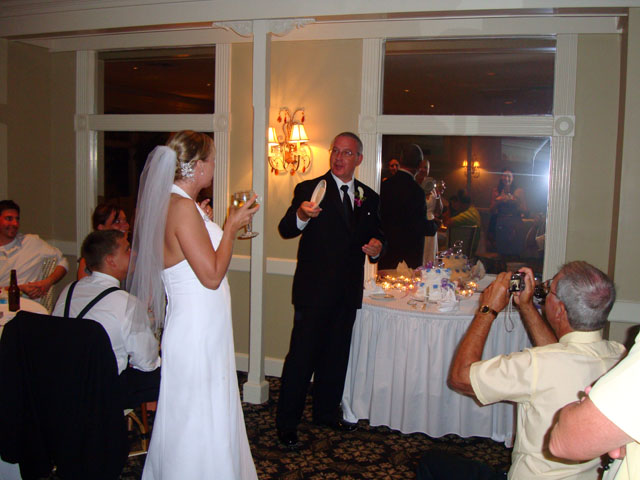 Time to cut the cake.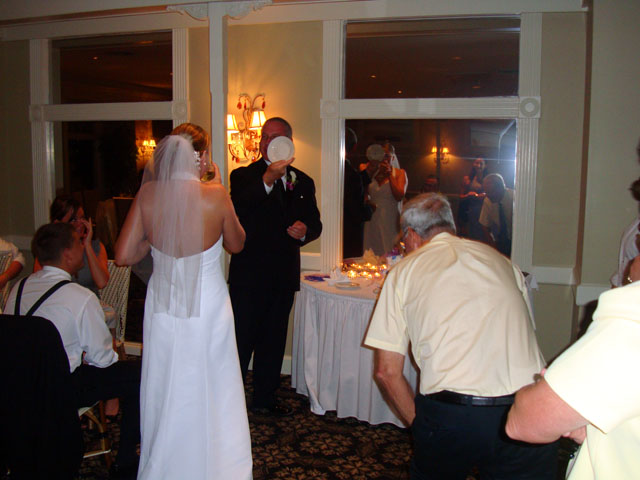 Jeff likes the cake so much he licks the plate.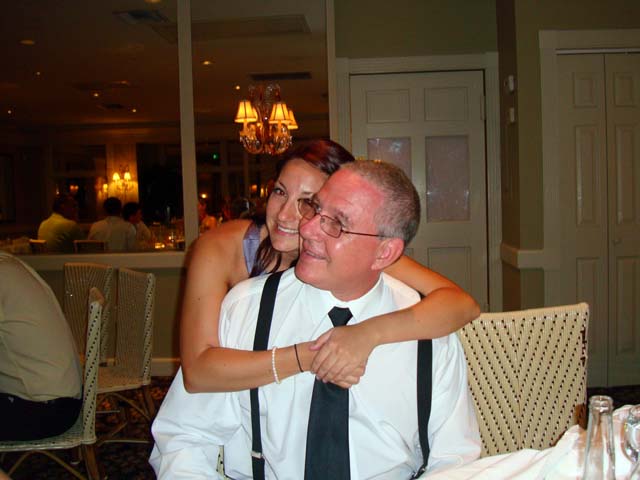 Brenna and Jeff.
Hey, if anybody has a picture of Bill at this thing, send it to me and I'll add it.