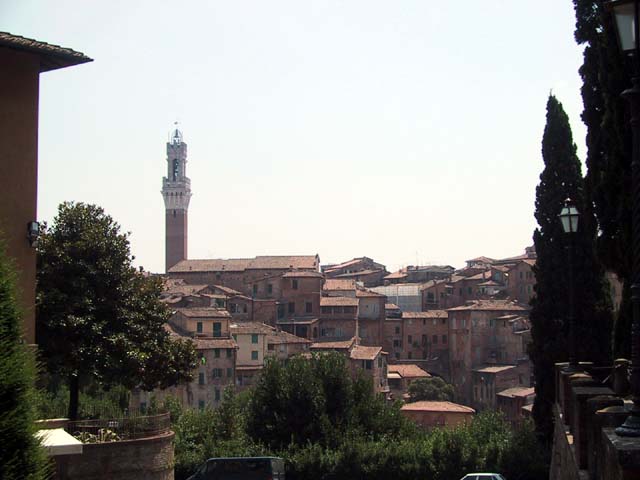 Siena is another town with towers and narrow streets.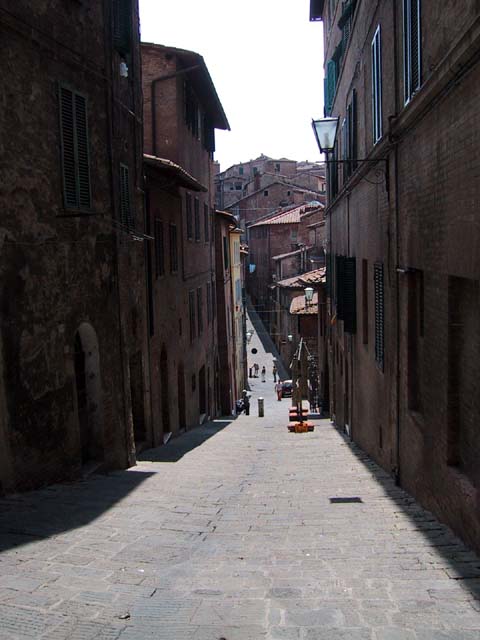 See what I mean? A narrow street.
And a tower.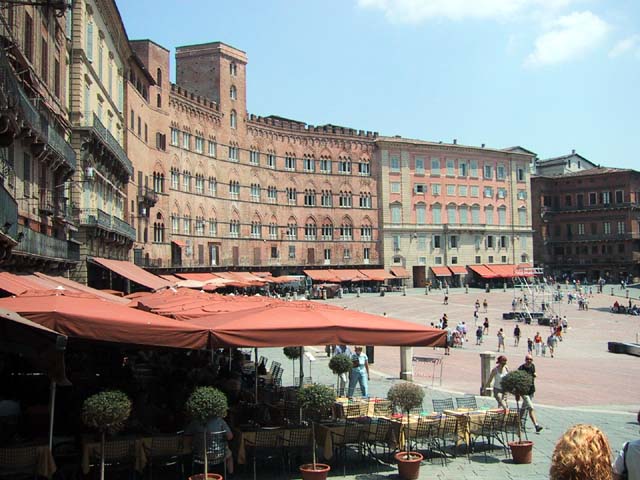 Every year Siena has a big horse race in this plaza. The race, called the Palio, takes 90 seconds, but the preparation takes a year.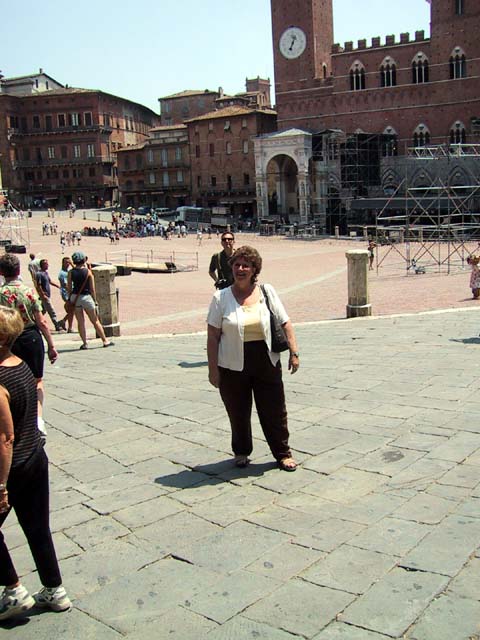 Claudia strolls in Siena. The races are held right there behind her.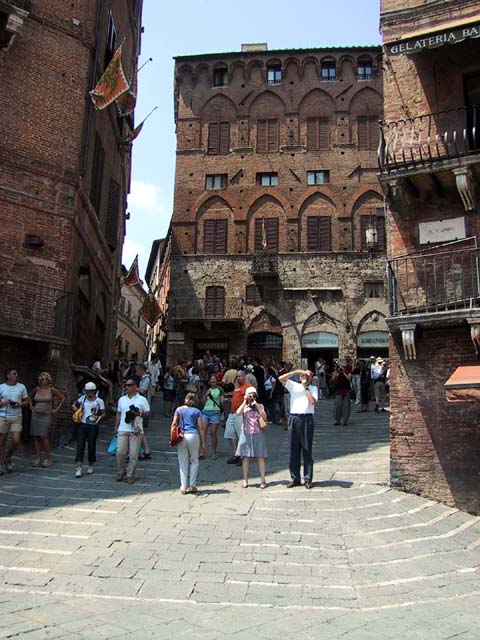 Margia and Sid take pictures of me taking pictures of them. Must have been the heat.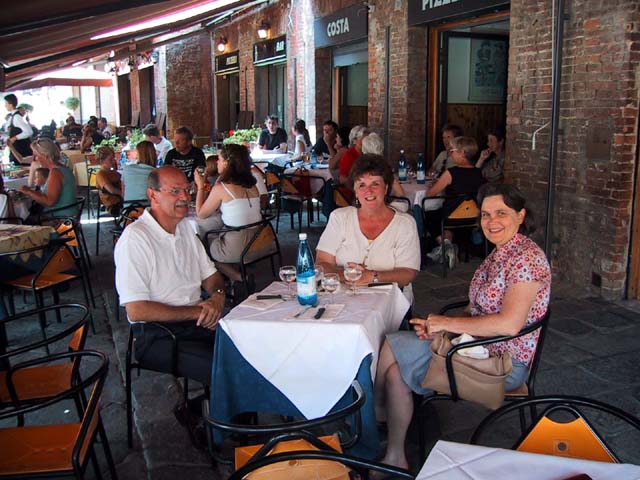 Another sidewalk cafe. Another bottle of cool water. Ahhhh.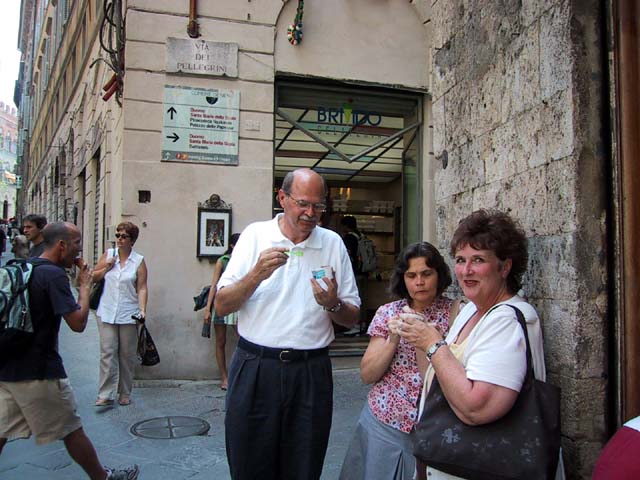 And gelati. Don't forget the gelati.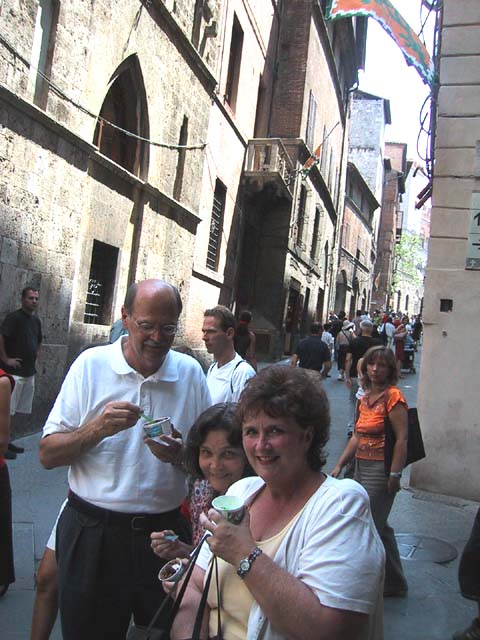 Good, huh?