As they did in London, Lyn and Bill bought an all-day ticket for a bus ride through Lisbon. Here are some of the sights they saw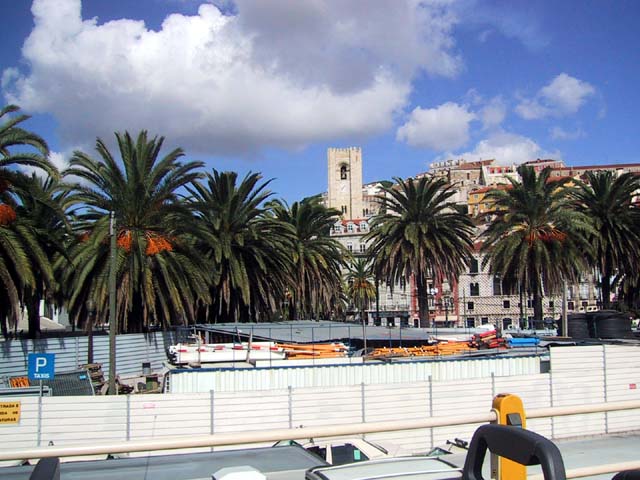 That looks like a tower of some kind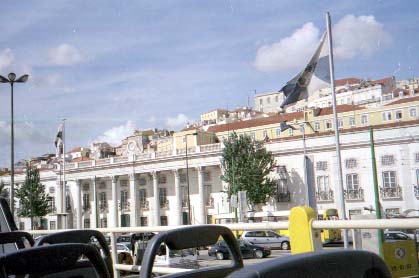 And there's a building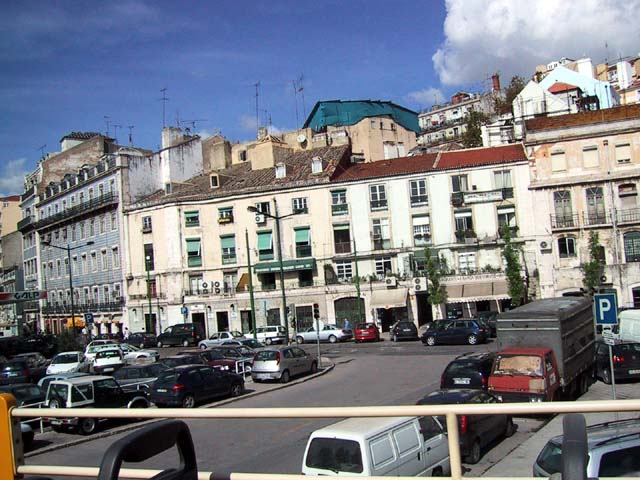 More buildings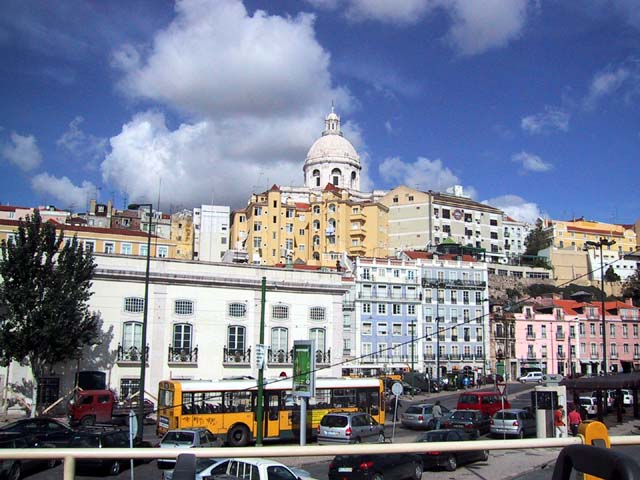 Lisbon is colorful. And hilly.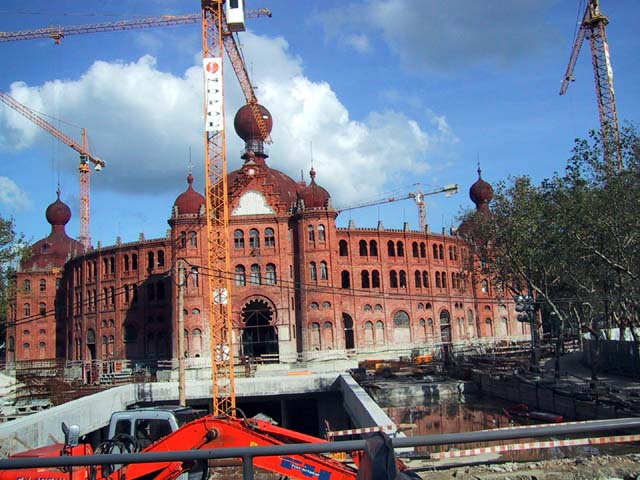 That's a bull ring. Right now it's undergoing renovation, so we didn't get to see a bullfight. Apparently in Portugal it's not the custom for the matador to kill the bull. He just torments the bull, and after the crowd leaves, then they kill him.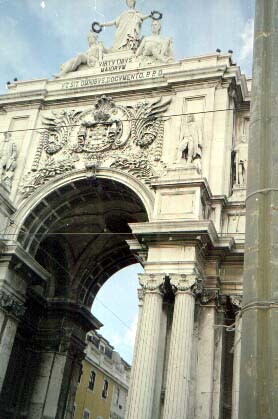 That's a big arch.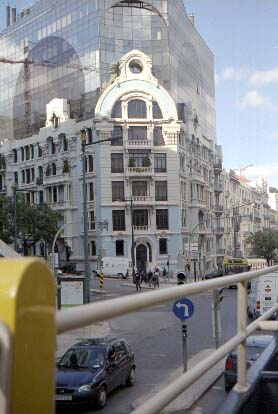 That was a very pretty building. Sort of a mixture of the old and the new. The blue facade is made up of lots of blue tiles.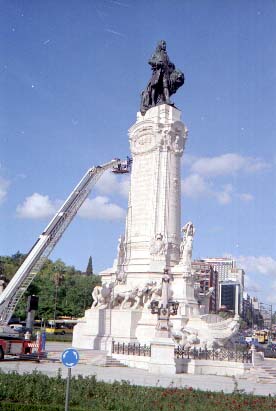 And here's a very nice monument in a traffic circle in the northern part of the city. Not much about this in the "Time Out Guide to Lisbon." The little park is called the "Praca Marques de Pombal." And the beautiful park behind it is the "Pavilhao Carols Lopes." I got all that from the map, not from the guidebook.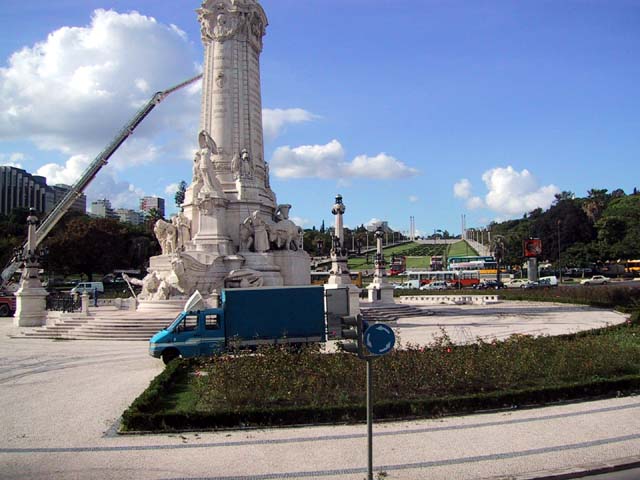 See the nice park up the hill?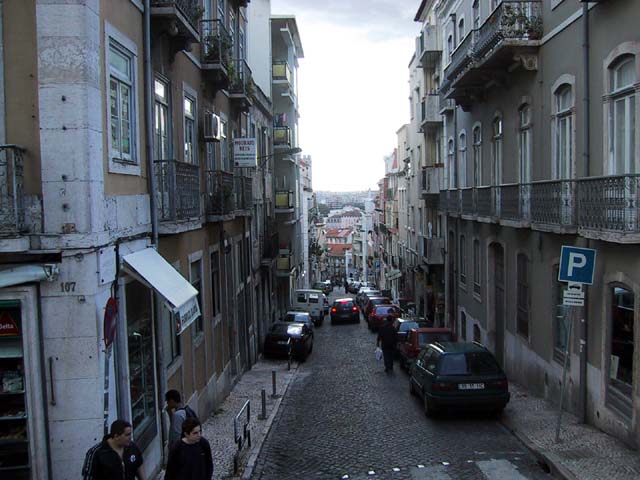 Lotsa narrow streets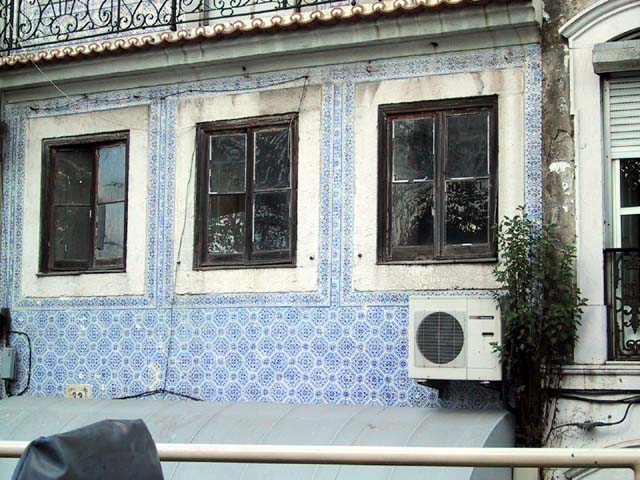 Azulejos everywhere. But they're pretty, even on old, run-down buildings.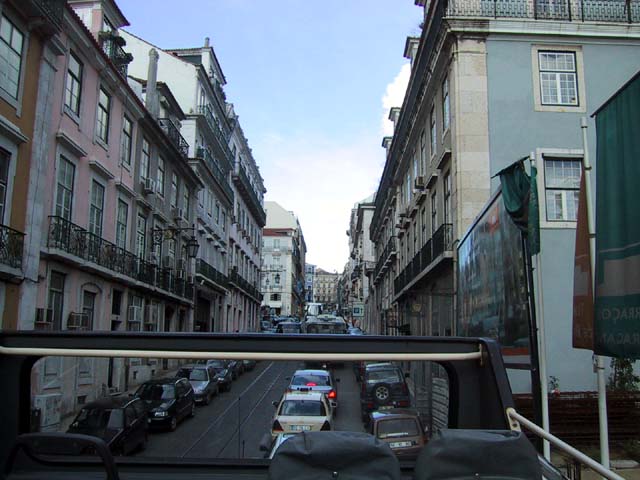 Just riding around, enjoying the old buildings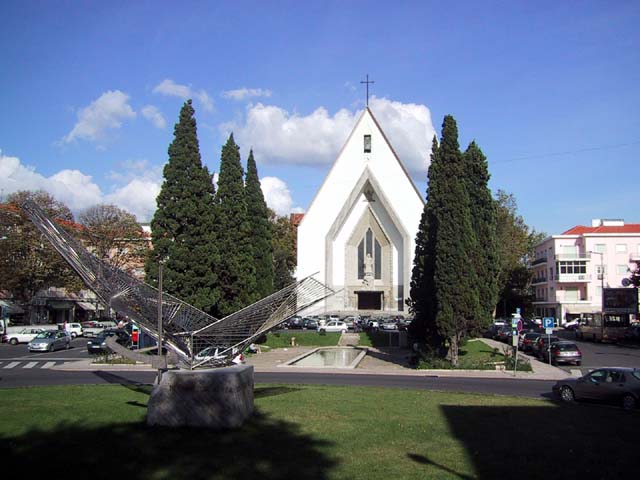 And even some new ones.