We made our way around Lisbon via subway, bus, trolley, train and foot. By the time we were ready to leave, we'd gotten pretty good at reading transportation schedules in a foreign language. Here are some of the things we saw.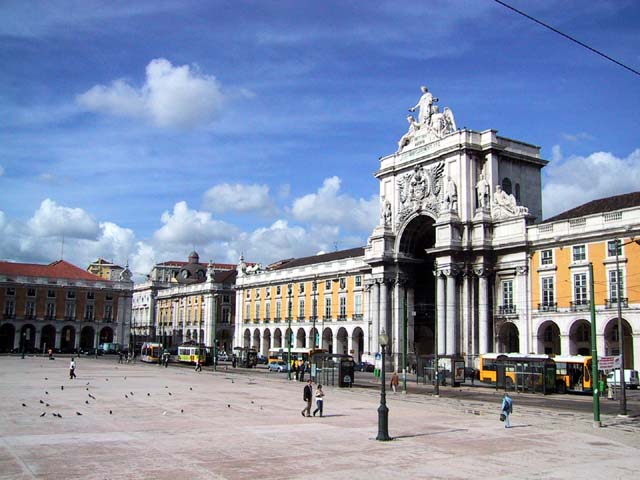 This plaza is where we transferred from bus to trolley. That's the "Arco Triunfal" in the Baixa, Lisbon's traditional downtown.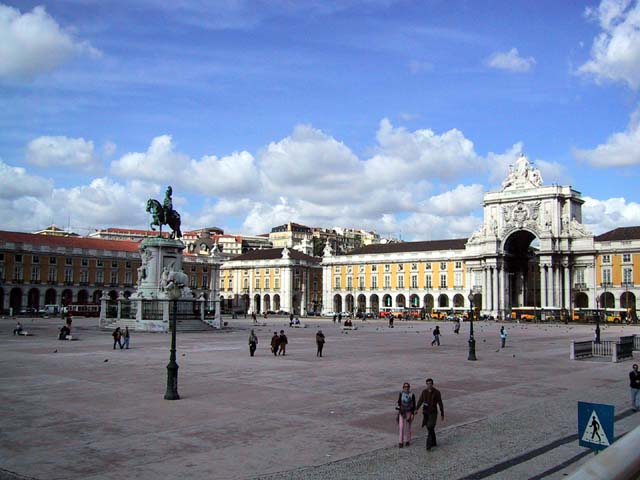 View of the plaza from the top of a bus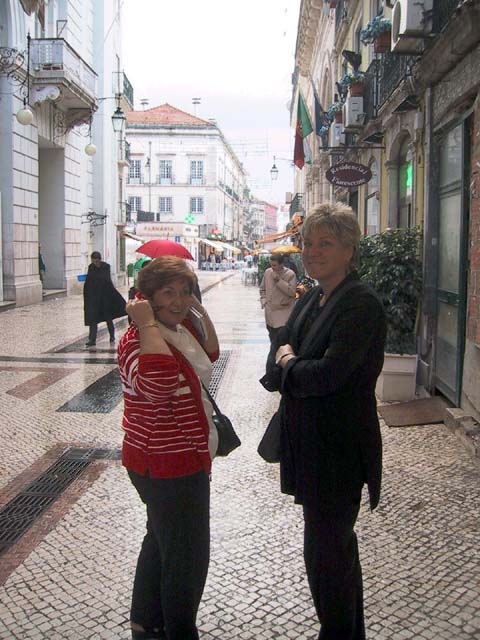 It's getting rainy in Lisbon. Look at the pavement. We saw stones like this everywhere in Portugal.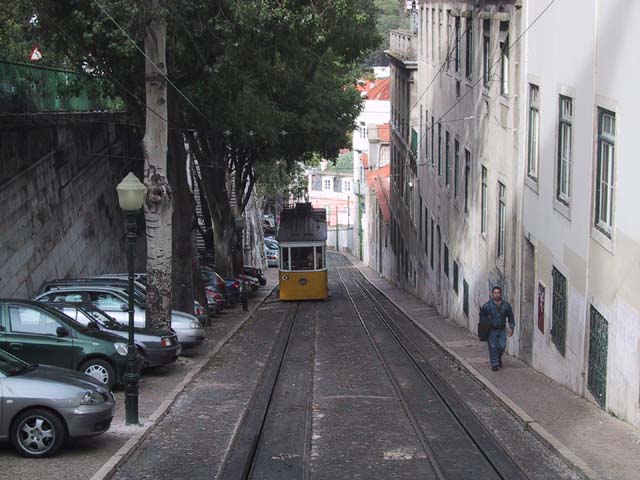 The "fuinicular," a cable car. It's called the "Elevador da Bica."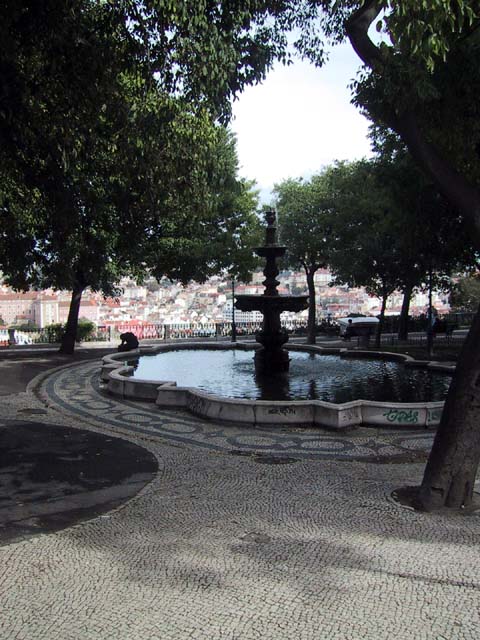 See the pavement? This is a fountain in a nice little park in the Bairro Alto, one of the older quarters of the city. The name of the park is the Jardim de Sao Pedro de Alcantara, and it boasts a fine view of the city.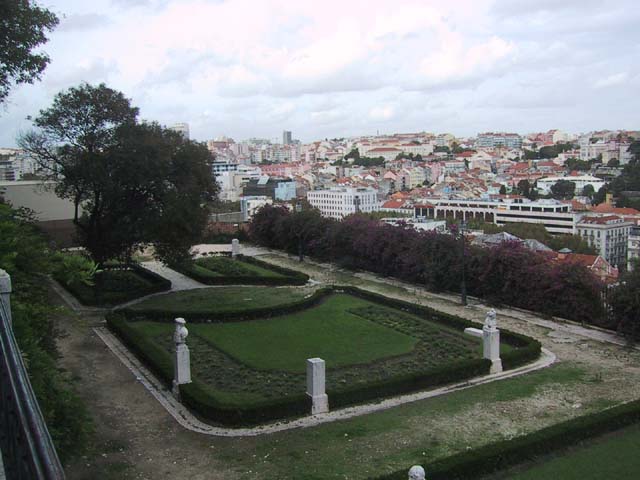 More view from the park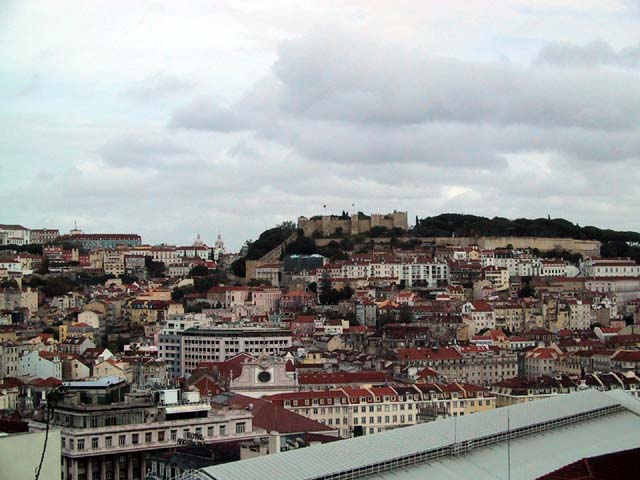 See that castle on the hill over there? That's the Moorish Castelo de Sao Jorge.
Taking in the view from the park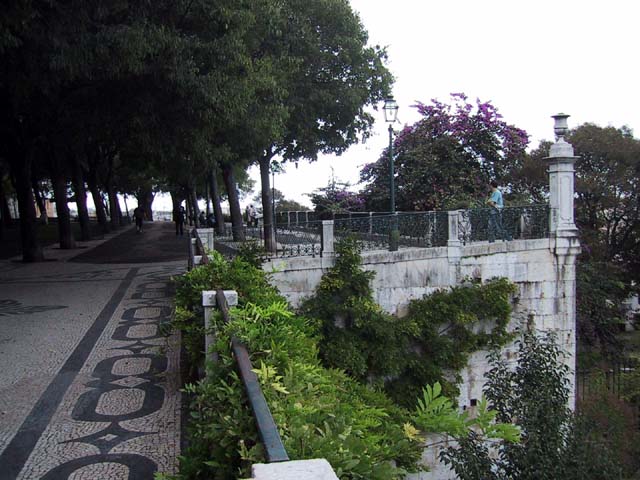 More park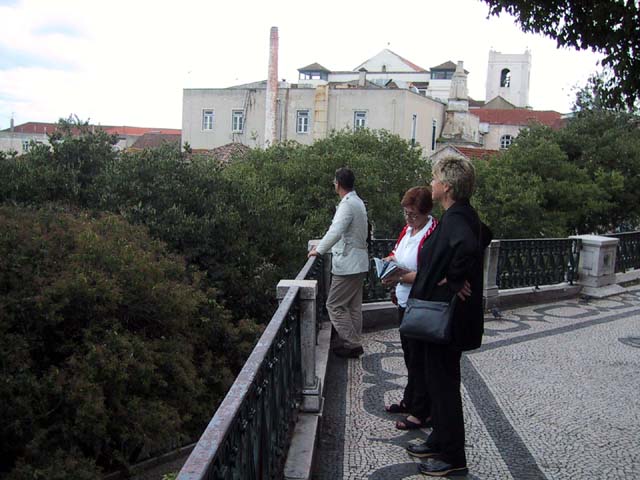 Still more park.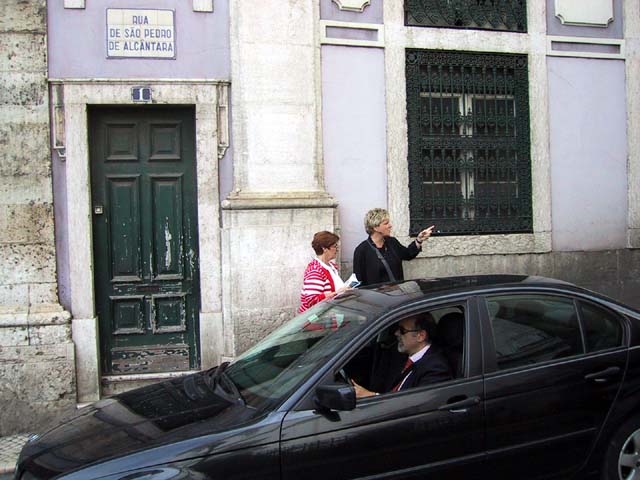 Lost?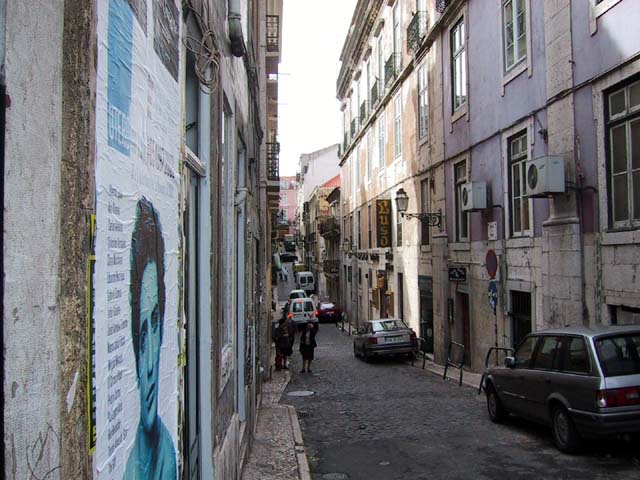 Lotsa narrow streets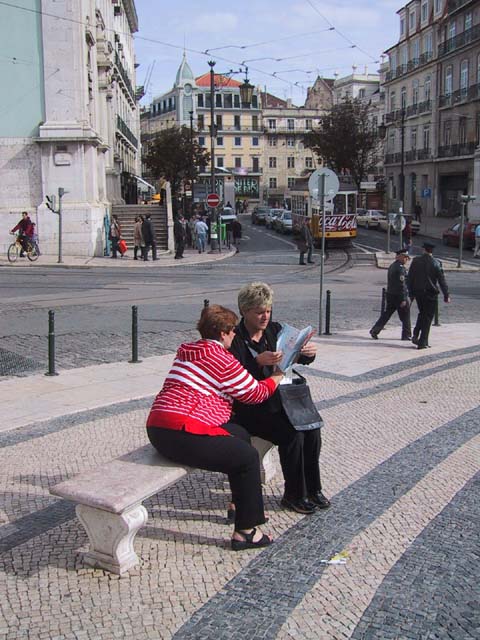 Still lost?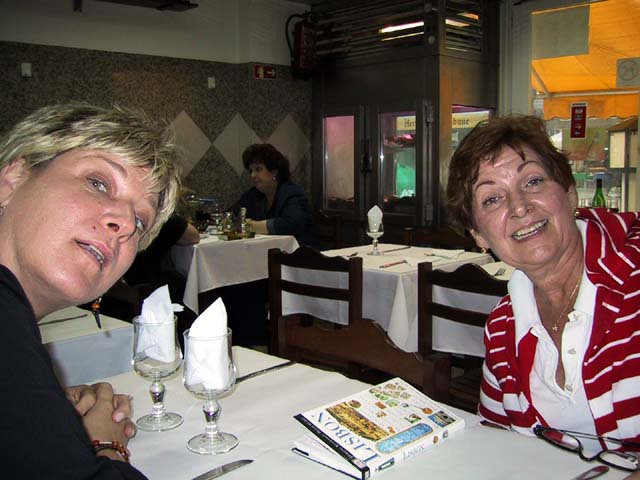 Not at all. We found food, anyway. And the view up Janet's nose.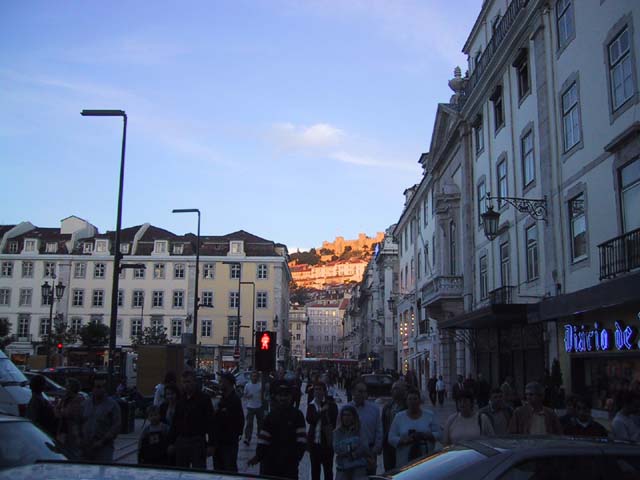 There's the Castelo in the setting sun.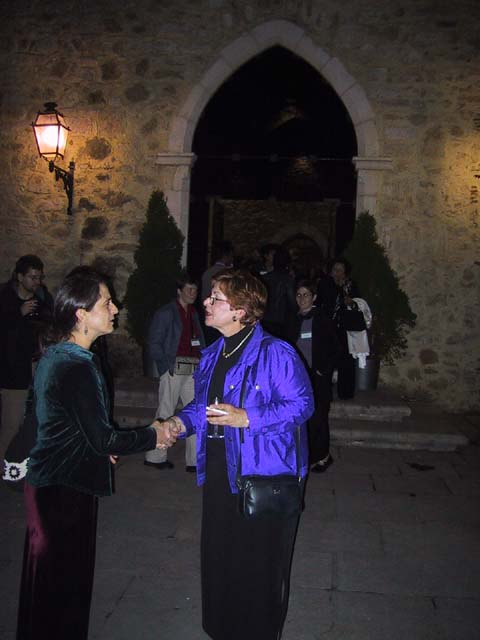 And here we are at the Castelo itself for a reception related to Janet's conference.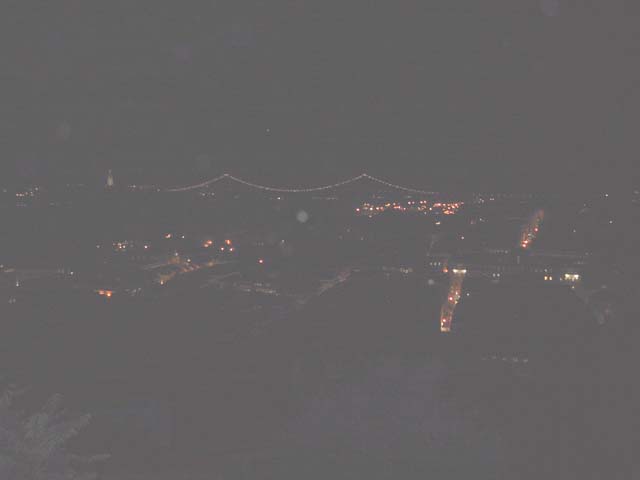 View of Lisbon from the Castelo at night. Janet says we really shoulda seen it when the sun was going down.