While some explored the nightlife down on Beale Street, others took an excursion to the biggest and bestest miniature golf course in the entire mid-south:

It's out on Summer Avenue near I-40. It's got lots of great stuff, like:
| | |
| --- | --- |
| | |
| A game room | And batting cages |
| | |
| And Putt-Putt Golf | And bumper boats |
And lots more. Can't get much better than this, can it?
So Mike and Connie piled three kids into their car -- Kyla, Eliot and Bill -- and headed off for some real fun.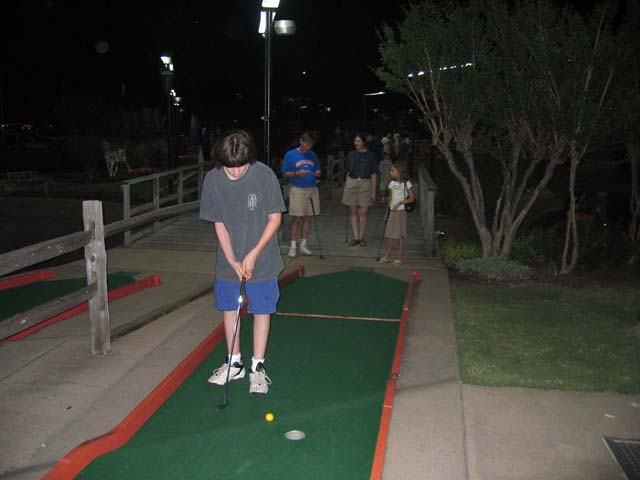 There's Eliot making a great putt as Mike and Connie and Kyla look on in admiration.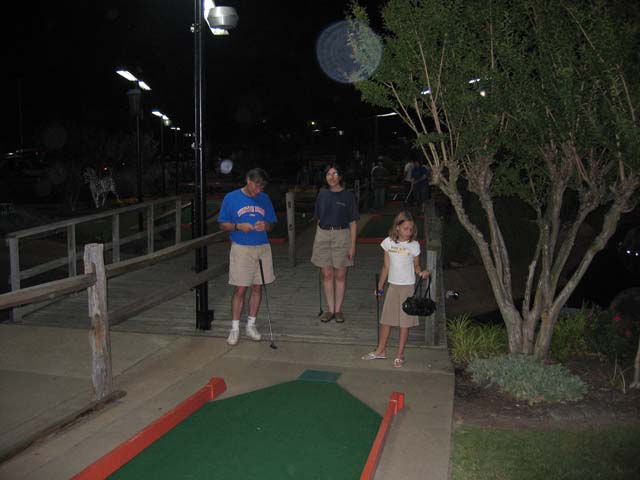 Kyla's purse was nearly as big as she was. But she never laid it down and forgot it. Not once.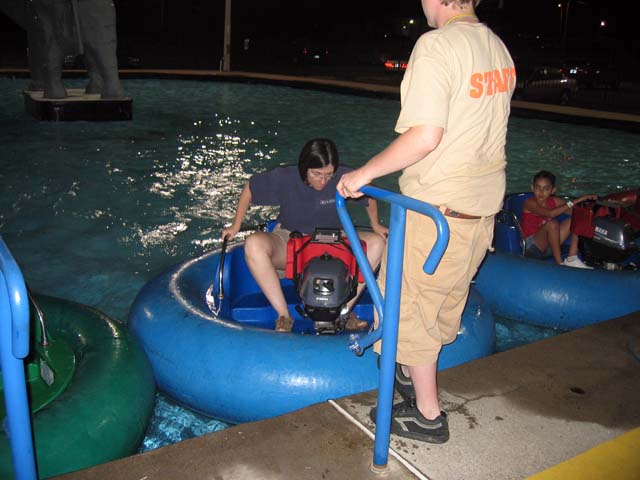 Connie realizes there's no graceful way to pilot a bumper boat.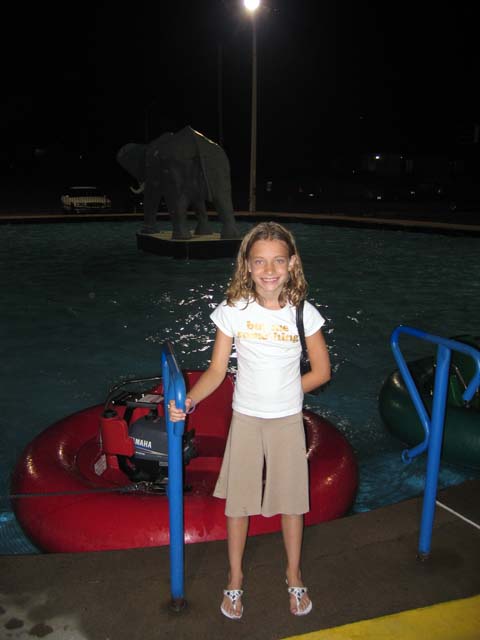 Kyla liked to go in circles. Bill got dizzy.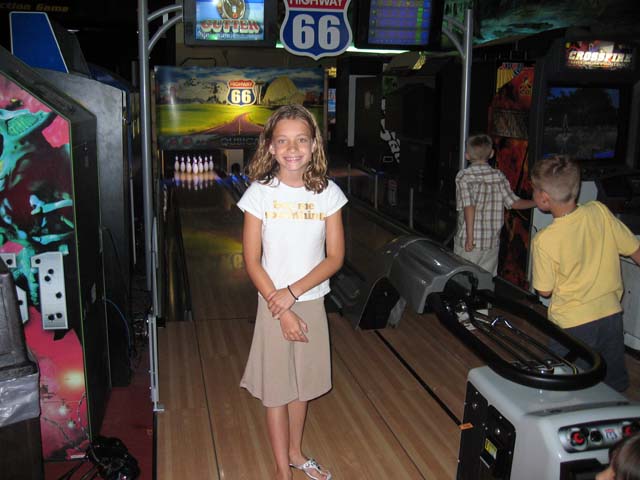 Kyla also liked to bowl. Not bad actually, once she got the hang of it.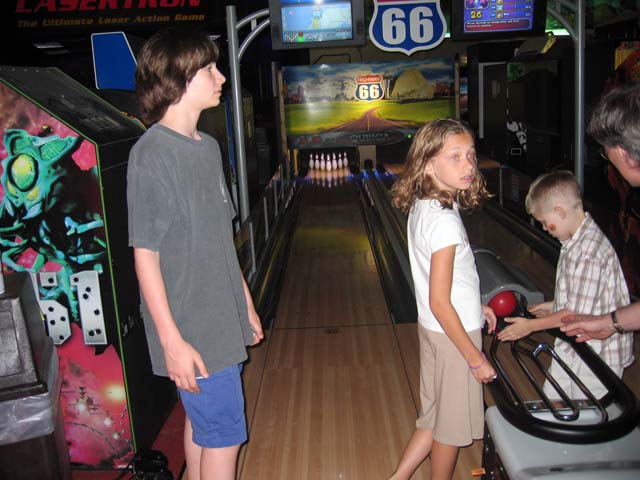 Eliot helps out.